Bleeding during pregnancy can hint towards miscarriage. Miscarriage means unfortunate death and exit of fetus from mother's womb. While not all cases of spotting (bleeding) during pregnancy are dangerous, good care of the mother should be taken to avoid miscarriage.
Garbhasrava-
In the initial few months, the miscarriage happens with the expulsion of soft tissues of the fetus.
Garbhapata- Miscarriage after 3 – 4 months of pregnancy.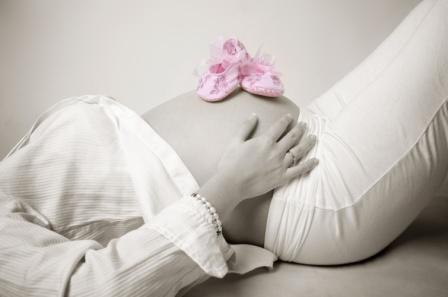 Reasons for miscarriage
Injury, improper position, suppression of the urges, severe external pressure/attack etc,
As per Ayurveda, excessive sexual indulgence and mental stress factors such as anger, grief, jealousy, fear, terror can cause miscarriage. However, as per modern science, there are no proven documented evidence for these reasons.
Chromosomal deformities
Infection, exposure to radiation, hormonal problems, structural problems in the uterus, hormonal disturbances in the mother,
Loose Cervix (the exit part of the uterus) which opens up too early in some rare cases.
Bad habits such as smoking, alcohol, drugs
Heart, kidney, immunity, thyroid related disorders in the mother.
More the age of the mother, higher the risk of abortion.
Ectopic pregnancy – Embryo getting implanted outside of uterus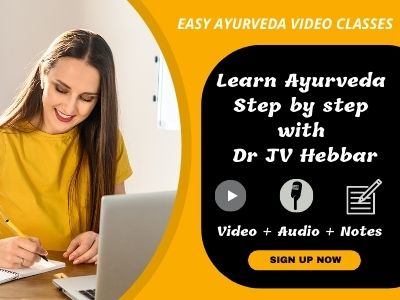 Reason for bleeding
Reasons for bleeding during pregnancy:
The above mentioned causes for miscarriage can also be the cause for bleeding.
Infectious disorders,
Wrongly placed placenta within the uterus (placenta previa)
Injury, polyps, cancer etc.
Monthwise ayurvedic treatment
Ayurvedic treatment for bleeding during pregnancy:
As soon as there is bleeding the woman needs to consult a gynaecologist immediately for scanning and for appropriate treatment. The below mentioned combinations of herbs are explained in Ayurvedic text books to treat this condition. It is up to your doctor to decide which one is right for you.
In the 1st few weeks after pregnancy confirmation:
Decoction (Kashaya) or medicated milk (Ksheerapaka) prepared with
yastimadhu (Glyccirrhiza glabra),
Shakabeeja (Tectona grandis),
ksheera vidari (Ipomea tuberosa) and
Devadaru (Cidrus deodara) is administered in a dose of 50 – 100 ml, in single or divided dose per day.
During 2nd month of pregnancy,
Kashaya or ksheerapakla prepared with
Sesame seeds
Bala (Sida cardifolia) and
Shatavari (Asparagus racemosus)
In 3rd month of pregnancy,
The decoction/medicated milk made out of
ksheera vidari (Ipomea tuberosa),
Neelotpala (Nymphaea stellata) and
Sariva (Hemidesmus indicus).
In 4th month of pregnancy,
the decoction/medicated milk made out of
Dhanvayasa (Fagonia cretica),
Sariva (Hemidesmus indicus),
Rasna (Alpinia galanga),
Padma (Nelumbo nucifera) and
Yastimadhu (Glyccirrhiza glabra)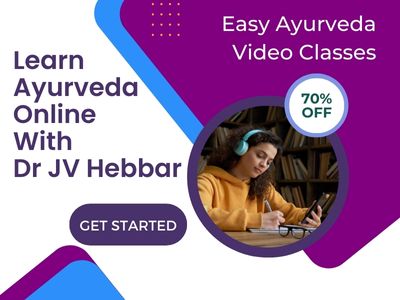 In 5th month of pregnancy
the decoction/medicated milk made out of
Brihati (Solanum indicum),
Kantakari (Solanum xanthocarpum),
Kashmari (Gmelina arborea),
Karkataka shringi (Pistacia integrema),
Cinnamon and cow's ghee.
In 6th month of pregnancy,
The decoction/medicated milk made out of
Prishniparni (Uraria picta),
Bala shigru (Moringa oleifera),
Gokshura (Tribulus terrestris) and
yastimadhu (Glyccirrhiza glabra).
In 7th month of pregnancy
The decoction/medicated milk made out of
Raisins,
yastimadhu (Glyccirrhiza glabra) and sugar candy are taken in the quantity of 12 gram each and rubbed well with cold water and administered along with 50 ml of milk.
Ayurvedic home remedies
Simple home remedies to prevent or to stop bleeding during pregnancy:
Seek medical advice before trying these.
A preparation called as Shata Dhauta ghrita, is applied around umbilical area, everyday. Learn how to prepare it
The drugs lajjalu (Mimosa pudica), dhataki pushpa (Woodfordia fruticosa), water lilyand lodhra (Symplocos racemosa) are taken in equal quantity and decoction is made. This is added with honey and administered.
Equal amount of Musta (Cyperus rotundus), Mmocharasa (Shalmalia malabarica) and Kutaja beej (Holarrhgena antidyscenterica) are taken and decoction is made. This stabilise fetus in the woman and prevents from displacement. Likewise, pradara (menorrhagia) and udarashoola (abdominal pain) are also subsided by its intake.
Herbs used
Herbs useful to treat Garbhapata/ Garbha srava :
Durva –Cynodon dactylon
Japa –Hibiscus rosescensis
Bala –Sida cardifolia
Lajjalu –Mimosa pudica
Shalmali –Shalmalia malabarica
Shatavari –Asparagus racemosus
Ashoka –Saraca ashoka
Ladhra –Symplocos racemosa
Musta –Cyperus rotundus
Kamala – Nymphea nilotica
Ayurvedic formulations
Formulations useful in stopping bleeding during pregnancy:
Kamadugha rasa
Pravala panchamrita rasa
Chandraprabha vati
Shatavaryadi choorna
Mahadrakshadi choorna
Shatavaryadi ghrita
Ashokarishta
Patrangasava
Muktashukti bhasma
Garbhapala rasa
Garbha chintamani rasa
Garbha vinoda rasa
Dhanvantari vati
Kadalikanda rasayana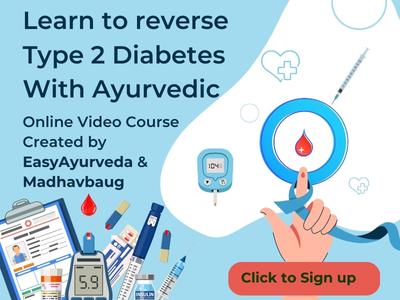 Spotting during pregnancy
Spotting during pregnancy: Precautions
Avoid sex, excessive physical activities.
Avoid intake of highly spicy foods.
Have complete bed rest
Make a note on type of bleeding – whether there are clots, the colour – red or brown, associated symptoms such as vomiting, lower abdominal cramps etc.
Related reading
Reading Is A Better Hobby Than TV During Pregnancy: 5 Strong Reasons
18 Back pain pregnancy tips – Ayurvedic Remedies
15 precautions and benefits of massage in pregnancy
Morning Sickness: Ayurvedic Treatment, Home Remedies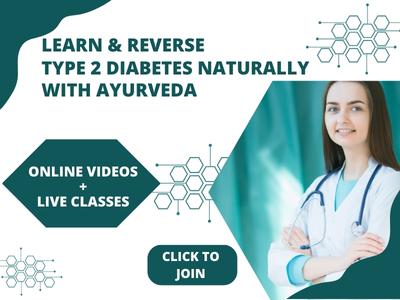 All bleeding episodes during pregnancy does not necessarily end up with miscarriage or abortion. But immediate medical care of the mother is highly recommended to avoid any future complications. The above mentioned remedies and medicines are to be followed strictly under medical supervision. Self medication may pose danger both to the mother and fetus.
Article by Dr MS Krishnamurthy and Dr Hebbar