Having a clean, lustrous and attractive skin is the dream of many people and aim of many youngsters. But, hereditary factors, pollutants, hormones have their say in this matter. People are more dependent on the cosmetics, most of which are more hazardous than helpful. Many contain allergic ingredients and others carcinogenic. So, there is an immediate need of safe and effective, natural herbal complexion enhancers.
Are soaps and shampoos really needed? A Reader's words of experience
Skin and Pitta Dosha
Skin, blood and Pitta are inter-related. Many of the blood vitiation disorders are exhibited as skin disorders. Impaired Pitta (increase / decrease) causes vitiation of blood tissue, leading to skin disorders.
We have learnt that there are five types of Pitta. Among them, Bhrajaka Pitta controls skin quality and complexion. Bhrajaka Pitta balancing is required to maintain lustrous healthy skin.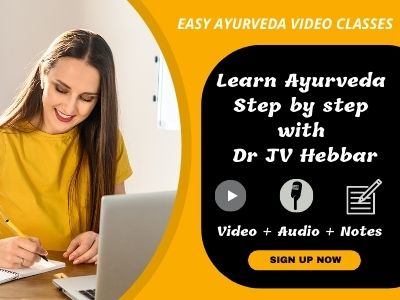 Ayurveda emphasizes the utility of various complexion enhancers (Kanti Vardhaka). Kanti means lustre/complexion and Vardhaka means enhancer / promoter.
Ayurveda refers another set of medicaments – Blood soothers – Rakta Prasadaka herbs. Rakta means blood and Prasadakara means soothers.
Blood detoxifiers, soothers
Blood detoxifiers (Rakta Shodhaka) – Blood soothers (Rakta Prasadaka) and complexion enhancers (Kanti Vardhaka) inter-relation:
Complexion enhancers are directly linked with the effects of blood cleansers or blood purifiers. So, before proceeding to the Kantivardhaka drugs, it will be essential to consume the blood cleansers (Rakta Shodhaka) or blood soothers (Rakta Prasadaka) herbs.
Blood cleanser and soother herbs are usually bitter or astringent (Tikta-Kashaya) in taste, light-cold-soft and slow (Laghu-Sheeta-Mridu and Manda) in quality. Opposite to these are blood vitiators with spicy, oily salty and deep penetrating corrosive and irritant quality substances.
So, as a first step towards having a beautiful skin, you need to get rid of the skin disease.
Thereafter, the Kantivardhaka – complexion enhancers can be prescribed.
Related:
Understanding Blood Functions, Vitiation And Treatment As Per Ayurveda
Ayurvedic treatment for pimple: Cause, Herbs, Home Remedies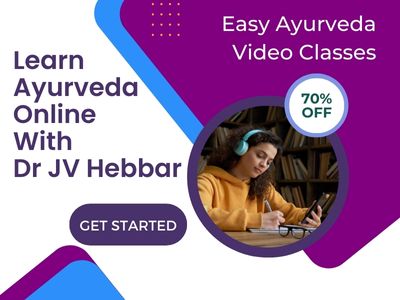 Kanti vardhaka drugs
Qualities of complexion boosters – Kanti vardhaka drugs:
Such drugs are always mild and cooling in nature with bitter and astringent tastes. But there are a few exceptions for this rule.
Single herbs
Single drugs used to enhance the complexion/lustre;-
Turmeric – Curcuma longa
Tree turmeric – Daru Haridra – Berberis aristata
Indian Sarsaparilla – Sariva – Hemidesmus indicus
Saffron – Kumkuma
Sandalwood – Chandana Santalum album
Red sandalwood – Raktachandana
Aloe vera – Kumari
Cardamom – Ela – Elatteria cardamomum
Manjista – Rubia cardifolia
Yashtimadhu-Indian liquorice-Glyccirrhiza glabra
Lodhra-Symplocos racemosa
Ayurvedic medicines
Ayurvedic medicines to enhance the complexion/lustre:
Haridrakhanda rasayana – widely in the treatment of allergic skin diseases, itching skin. There is a line in the description of this product which says – regular consumption of this, for long term (2 – 4 months) makes the skin as lustrous as gold.
Drakshasavam – used in the treatment of piles, fistula, indigestion, bleeding diseases, intestinal worms, injury, wounds.
Mukta Bhasma – Calx prepared from pearl. Excellent to balance Pitta dosha. It improves skin complexion, eye power, digestion power and nourishment.
Nalikerasavam – It improves skin quality, complexion and beauty. This medicine is also used for longevity and rejuvenation treatment.
Shankha Bhasma – Calx prepared from Conch shell. It is coolant, improves skin quality and complexion.
Saraswatarishta – An excellent fermented anti ageing liquid product, useful for skin health, memory and immunity
Gandhaka Rasayana – used in the treatment of skin diseases, itching, chronic fever, urinary tract disorders etc.
Praval Bhasma – Calx prepared from coral, also used in Ayurvedic treatment of cough, asthma, bleeding disorders etc.
Oil massage for beautiful skin:
Kumkumadi taila – used for face massage. It helps in improving  skin texture, complexion and also to relieve skin problems such as acne, scars etc
Eladi oil – used in treatment for skin diseases like allergic dermatitis, ring worm infection, urticaria.  Improves skin complexion and texture. It is applied once or twice a day.
Nalpamaradi Oil – A baby and face massage oil, used in the treatment of skin diseases, Herpes, Eczema, Dermatitis, allergic skin disorders such as ring worm infestation etc.

How to apply these oils?
Any one of these oils can be applied once or twice a day. If you are concerned about the oil being sticky and causing discomfort, consider applying the oil 1 hour before bath. In the evening, it can be applied, left on the skin surface and then washed off after 1 hour.

These oils also act as a safe covering against hot sun. If sun burn is the cause of lack of glow, then a thin layer of few drops of Shatadhauta ghrita, plain ghee or coconut oil or Kumkumadi taila can be applied before going out under hot Sun.
The above-mentioned oils are also useful against skin issues faced by swimmers.
Ayurvedic home remedies
Simple home remedies for a healthy glowing skin:
1. Aloe Vera pulp – 20 grams is added with half a teaspoon (3 grams) turmeric powder and heated for a minute and this is applied externally. Left for 20 minutes, washed off with water.

2. Nutmeg and root of Sariva are rubbed well with the fresh juice of Aloe Vera and made into a fine paste. This is applied to the face daily. This is much useful in black and white heads.
Article by Dr Krishnamurthy and Dr Hebbar.
Ayurvedic Herbs
Khadira
How to use Khadira powder for external application in case of skin ailments such as Eczema?
It can be made into an oil / cream and applied.
1 tablespoon of Khadira is added with one bucket of hot water. it is used for bathing.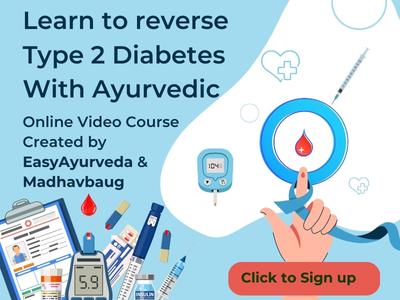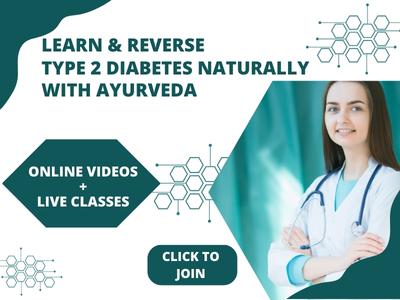 Aloe Vera – gel application on skin, creams such as aloederm
Sandalwood – Red and white sandalwood cream and oral intake
Turmeric, Tree Turmeric – to ward of allergic rashes and to improve skin health