While revealing about his experiments with soaps and shampoos, Mr Vin, a regular reader and Ayurveda enthusiast reveals cool facts about skincare and has shared his words of wisdom and experience with us. Let us listen.
"My father had been suffering from fungus all over his body for around 8 years. He tried allopathic treatment for around 5 years with absolutely no change. He then gave up for the next 3 years.(He had no idea that ayurvedic medicines can cure his condition). He then visited ayurvedic doctor some 8 months ago and most of his fungus has gone away today after around 6-8 months of treatment!!
Apart from the oils and medicines to be taken internally, one big change was he stopped soap!!.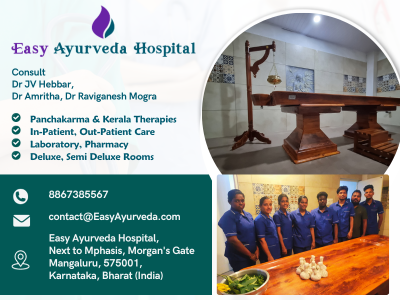 In fact 8 months back even i started to develop fungus(my age is 23) and i also immediately stopped soap. Prior to this 7 years back i started developing acne and had to use benzoyl peroxide cream everyday to control outbursts. (I pity not using ayurvedic system that time because i had no idea!).
At same time I also developed very severe dandruff and had to use medicinal shampoo everyday(ZPTO) to control dandruff. Then 8 months back I went for ayurvedic treatment and 90% of dandruff was gone within 2 days after using dhurdhurapatradi tailam!!! But still 10% dandruff was there as i used to wash off the oil with commercial shampoo. then 2 months back I stopped commercial shampoo and switched to shikakai powder + chigare powder to wash off the oil and within 2 days all my dandruff was gone. Almost like magic!!
From my personal experience and from many blogs of a few ayurvedic doctors I have read on net I can say that soap and shampoo are no good for skin or even health. Although soaps and shampoo are made from oils their pH is changed by adding Sodium hydroxide or Potassium hydroxide, so they are more salt or alkali like rather than oil like. They also contain detergents/surfactants like sodium laureth sulphate which are poisonous for the skin.
One very golden advice I read from an ayurvedic doctor is that :-
DON'T APPLY SOMETHING ON YOUR SKIN WHICH YOU THEORETICALLY CAN'T EAT.
In other words since you can't eat soap/shampoo or other commercial cosmetics you should not use them on skin as they will eventually enter into the bloodstream. Oils can be eaten and hence can be used on skin, and also outer most layer is fat in body so oil is the best.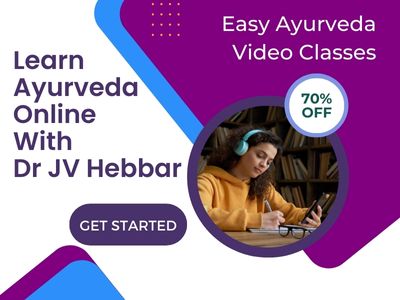 Actually it is experiences like this that are turning more and more people towards Ayurveda. Dermatology is one field where Ayurveda is way ahead than modern medicine.
Actually some benefits of stopping soap are that body odour is almost completely eliminated. I read from another ayurvedic doctor that Body Odour is one type of Ama. Also complexion is improved by stopping soap. But most important change i have felt is tolerance to heat and cold. I hardly used fan this summer even though maximum temperature was consistently around 35 Degrees Centigrade.
Note: I would like to add that many ayurvedic companies nowadays are selling soaps and shampoos. While these maybe slightly better than commercial soaps and shampoos since they use ayurvedic active ingredients they are also no good for skin or body since they use ingredients like NaOH, KOH, and are best to be avoided.
Also would like to add that there are some soaps which maybe good for body if they are produced from natural alkalis instead of commercial NaOH. But these are only usually produced in middle east where soap is produced using traditional processes and methods.
I personally feel soaps and shampoo and other commercial cosmetics must be completely avoided.
My Comments:
We are really sold out the idea of soaps and shampoos, to the extent that we think we can not live without it. But surely we can.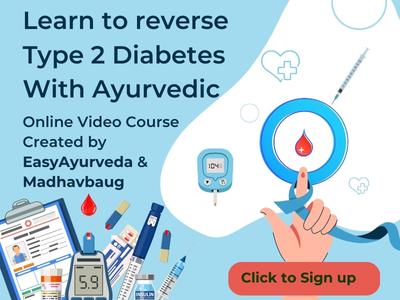 Hair powder can be made to have fragrance by adding jasmine petals, lotus petals, and such other flowers.
Soapnut gives natural frothing.
All that these shampoos do is just wash off the dandruff better and I really doubt about their scalp healing efficacy.
This applies even to shampoos that are sold as herbal and Ayurvedic.
The fact of the matter about Ayurvedic Shampoo and Ayurvedic soap is, since they are sold under Ayurvedic label, the company gets tax benefits. This is true, at least in India.
Just adding a very low level of herbal concentrate / extract to soap or shampoo does not make the product Ayurvedic.
Even the same theory can also be applied to tooth pastes. Herbal powders with neem, licorice, acacia, clove etc make a far superior tooth powder than anything that is available in the market.
The theory of what you can not eat, can't be applied to skin – has some limitations, but can be widely accepted as a general statement.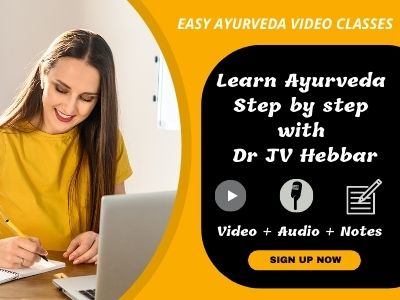 Not using or less use of air conditioner is really very important. We must stay as close to the external atmosphere as possible. However, this does not apply to people with Pitta dominance.