Amla oil is a very effective hair oil for most of the hair problems. It also helps to relieve headache, dizziness and other Pitta related symptoms. Here is a traditional Ayurvedic way of preparing Amla hair oil.
Amla for hair growth:
Amla is very rich in nutrients and anti oxidants. These nutrients and phyto-chemicals not only benefit our stomach, but when applied as hair oil, they also impart nourishment to the skin and hair.
Amla hair oil preparation video
Ingredients
How to make amla hair oil at home?
What you need:
Amla powder – 250 grams + 100 grams
Water – 4 liters
Coconut oil – 500 ml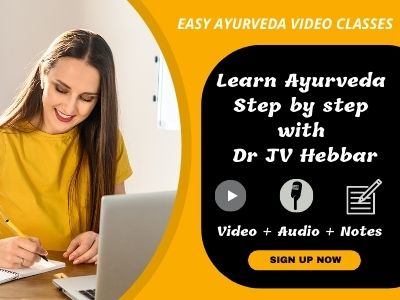 Why coconut oil?
Most of the Ayurvedic oils are prepared with sesame oil base. But for hairs, coconut oil is a better choice because of high nutritive value. But people with sinusitis, cold problem may not tolerate coconut oil. They may use sesasme oil / mustard oil in place of coconut oil.
Procedure
First, Amla kashayam is prepared. Kashayam means water decoction.
Add 250 grams of amla powder to 4 liters of water and boil and reduce to 1 liter.
The rules for making Kashayam like maintaining a low flame, continuous stirring, using a wide mouthed vessel etc.
After the decoction is boiled and reduced to 1 liter, the liquid is filtered to get Kashayam.
Take the Kashayam in a wide mouthed vessel.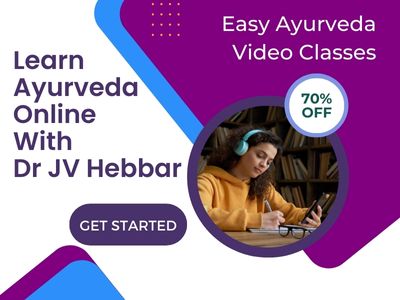 Take 100 grams of amla powder in a small bowl, add a little water to it and make it into Amla paste.
Add this amla paste and add 500 ml of coconut oil to the amla kashayam.
Heat this mixture of oil, Amla kashayam and Amla paste over mild heat till only the coconut oil remains.
Proportions to prepare 10 oz of Amla oil –
If you are not familiar with grams and ml calculations, here is the calculation to prepare 10 oz of Amla hair oil.

Step 1: For Kashaya preparation: 
Amla powder for Kashaya preparation – 5 oz
Water for Kashaya – 80 oz
Boil water with Amla powder and reduce the Kashaya to 20 oz.

Step 2. Oil making
Kashaya – 20 oz (got from the above technique)
Coconut oil – 10 oz
Amla powder – made into paste with water – 2 oz.

Final product expected – around 10 oz or just slightly lesser.
Signs to observe
Initially the whole mass turns muddy. Slowly as the water starts evaporating, the oil starts getting separated. The liquid starts getting clearer.
Initially, water bubbles will be visible. At the end stage, when water is completely evaporated, the bubbles stop and froathing sets in, indicating to stop heating the oil .
Initially if you take the amla paste from the oil and put it onto fire, it makes noise, indicating the presence of water.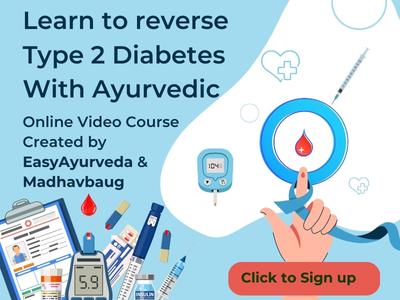 When the water is completely evaporated, there will not be any noise, when amla paste is put on fire.
It may take up to 3 hours to complete the procedure.
When you are sure that the entire water content has evaporated, stop heating and filter it when it is still hot.
You will get 400 – 450 ml of final yield of the oil.
Principle
Principle behind this procedure:
This technique of making amla hair oil is based on Ayurveda principles. The Kashayam contains water soluble active phyto-nutrients of Amla and boiling Amla powder along with Kashayam with coconut oil extracts fat soluble phyto nutrients of Amla into the oil.
Coconut oil itself is a rich source of nutrients that are required for hair care.
Benefits, shelf life
Benefits:
Relieves split hair, dry hair problem
promotes hair growth both in men and women
Relieves dandruff, nourishes the hair root and scalp.
Relieves headache, dizziness
Relieves nasal bleeding in children, which usually occurs due to excessive heat exposure and during summer.
Shelf life:
The oil can be stored for a period of 1 – 1.5 years in an air tight container.
Benefits over market available oil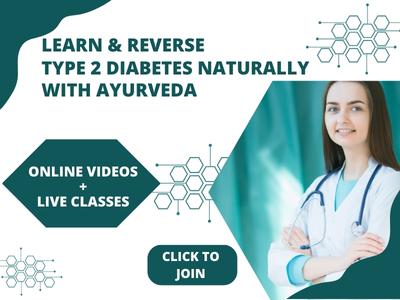 How is it better than market available Amla hair oil?
You know all the ingredients, you know the genuinity of amla powder and hence you are aware and assured of the quality of hair oil.
No preservative is added. No chemical perfume is added. The product is 100 % natural.