Tonsils are two lymph tissues located deep in the oral cavity. The inflammation of tonsils is called tonsillitis. Though it is comprised of 4 different tissues, the palatine tonsils are the most famous. They are located at the root of the tongue.
When we ingest or inhale infected (full of virus, bacteria etc microbe) containing air or food substances, tonsils act as the first line of defence of our immune system. M cells of the tonsils identify and capture the germs. M cells alert B and T cells in the tonsils. This stimulates an emergency immune response in the body.
So, tonsils are the first soldiers to attack pathogens entering from mouth and nose. They also alert the whole immune system about the incoming threat.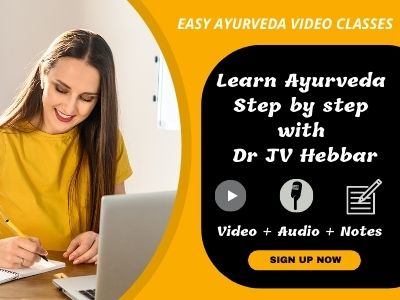 During its fight against the germs, sometimes it undergoes swelling and gets red and inflamed. This is often worsened by patient's food habits such as – excess intake of cold / fried foods etc.
When there is severe infection, patient feels throat pain, swelling in the nearby area, difficulty in swallowing food etc, followed by fever.
In Ayurveda, the condition is referred as 'Tundikeri' in Susrutha Samhitha . Acharya Vagbhatta included the disease under diseases of throat, whereas Acharya Susrutha grouped it under the diseases of palate.
Symptoms
Symptoms of of Tonsillitis :
Throat pain with redness,
Swelling inside the throat, near the palate
Burning sensation
Ulcers, blisters
Difficulty in swallowing etc
A white or yellow coating on the tonsils
Hoarseness or loss of voice
Headache, Ear pain
Loss of appetite, Difficulty swallowing
Swollen glands in the neck or jaw area
Fever, chills, Bad breath.
Causative factors
Reasons for Tonsillitis according to Ayurveda:
Tonsillitis can be caused / worsened due to
1. Intake of cold water or cold food stuff such as ice cream, cold drinks
2. Cold climate
3. Exposure to cold breeze
4. Excess intake of oily food
Involvement of Doshas
All the three Doshas – Vata, Pitta and Kapha is observed here. Indulgence on cold foods and activities (such as cold exposure, excess talking), causing Vata and Kapha Dosha imbalance worsens the condition further.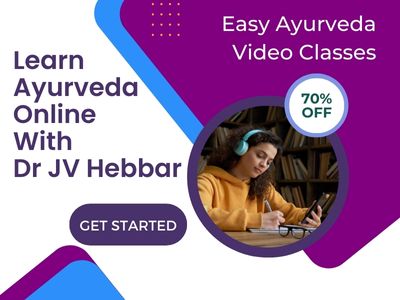 Line of treatment
Line of treatment for Tonsillitis according to Ayurveda:
1. Managing the local pain, redness and swelling (inflammation)
2. Treating the fever / infection caused due to the infection
3. Lifestyle adjustment / diet restrictions to avoid further damage to tonsils and to get it back to its healthy, original shape
4. Surgery – if tonsillitis is occurring very frequently, if the tonsils are so swollen that it is making it difficult for the patient to breath or swallow or if there is huge pus collection.
Sushruta has recommended incision and drainage method of surgical treatment, where needed.
Whereas in modern surgical practice, excision is recommended in the severity of the illness.
In cases where surgery is not necessary, treatment module of Oedema (Shotha Chikitsa) is applied.
In allopathic method, a throat swab is taken to test the type of bacteria which is causing the tonsillitis and antibiotics are prescribed according the the bacteria. If no bacteria is detected, then local treatment such as vaporiser, lozenges are prescribed.
If the symptoms are worse, then surgical measures are adopted.
Following are the herbs, medicines and home remedies used in treating tonsillitis. Note that, if symptoms do not improve within 1 – 2 days of the below measures, then it is best to consult an allopathic physician for further advice.
Single drugs
Single drugs useful in tonsillitis:
Dronapushpi – Leucas cephalotus – widely used in treating liver disorders, jaundice, asthma, cough cold etc.
Daruharidra – Berberis aristata – used in treating eye, ear, nose, throat disorders, skin disorders with itching, diabetes, urinary tract diseases, etc
Tejohwa- Toothache tree – Zanthoxylum alatum Roxb. – one of the herb used for brushing teeth, useful against infection, pain and burning sensation.
Katphala- Myrica esculenta Buch. – useful in relieving excess thirst, pain and swelling
Pippali –Long pepper- Piper longum – Useful in cold, viral infections, cough, reduces local inflammation and swelling
Pushkaramoola – Inula reacemosa – useful in respiratory disorders, bronchitis, asthma. cold, cough
Shunthi – Dry ginger-Zingiber officinale – very good anti inflammatory, useful in cold, cough etc
Maricha – Black Pepper –Piper nigrum – useful in throat infections
Karkatakasringi – Pistacia integrima – Useful in hiccups, cough, fever and upper respiratory tract infections
Ayurvedic formulations
Formulations recommended in Tonsillitis:
Shringyadi choornam – Simple combination of three herbs, used in treatment of cough, fever and vomiting in children.
Pushkaramoolasava – used in treating Chronic Obstructive Pulmonary Disorder, Bronchitis etc.
Pippalyasava – It is used in the treatment of anaemia, piles, digestive complaints, sprue, liver disorders, lymph tissue disorders etc.
Katphala kashaya.
Dashamoola katutraya kashaya – It is widely used in the treatment of respiratory conditions.
Sithopaladi choorna – widely used Ayurvedic medicines for cough, even for kids.
Thalisadi choorna – used in the Ayurvedic treatment of respiratory and digestive conditions.
Shwasakuthara rasa – used in treatment of cough, cold, asthma, bronchitis, anorexia, indigestion.
Kaphakutara rasa -used in Kapha type of fever, with heaviness in body.
Kanchanara Guggulu – Used in lymphatic system disorders, fever, cough, cold, etc. Useful to reduce pain and inflammation
Nimbadi Kashayam – Useful even in early stages of bacterial infections.
Khadiradi Vati – It is advised to keep this tablet in mouth and swallow its pieces slowly, Used in Ayurvedic treatment of stomatitis, bad breath, diseases of teeth, dental caries, diseases of throat, tonsillitis etc
Gorochanadi Gulika – used in cough, cold, bronchitis, asthma, diseases of throat, tonsillitis, chronic fever.
Nirgundyadi oil – Applied locally over the inflamed area to reduce pain and swelling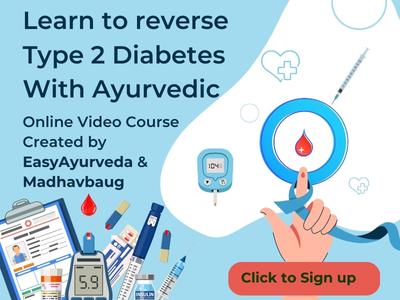 Ayurvedic home remedies
Simple home remedies for Tonsillitis
1. 25 ml of lemon juice is added to 100 ml of water and boiled. While boiling 5 gram each of salt, pepper and turmeric powder are added. When the amount of water is reduced to 50 -60 ml , it is filtered. This is used for mouth gargling. Two to three days of gargling gives good relief from pain and swelling caused due to tonsillitis.
2. The thorns of Tejohwa (toothache tree) -Zanthoxylum alatum Roxb. is collected. It is rubbed well with lemon juice and fine paste is made. This is applied to the neck, nearby the swelling caused due to tonsillitis. 1 to 2 pinches is taken internally also. It helps to pacify redness and swelling effectively.
3. Take a cup of water, add two pinch (1 pinch = quantity that you can hold between your thumb and index fingers) of table salt, four pinches of turmeric powder and four pinches of neem powder. Heat it for 2 minutes. When it is still warm and tolerable to your mouth, use it for gargling. Once prepared, you can use it for 4 – 5 hours. Then prepare afresh and use it again. Do it for 5 – 6 times in a day
Wholesome food and habits
Wholesome food and habits in Tonsillitis: 
Get enough rest
Warm food and beverages
Use only warm water for drinking
Green tea added with tulsi, pepper, ginger,
Intake of Pomegranate
Use of lemon
Use of black pepper in diet
Unwholesome food and habits
Unwholesome food and habits in Tonsillitis – Avoid these –
Day sleep – if you have fever, you can take rest, but if it is just beginning stage of tonsillitis, it is best to avoid day sleep. As per Ayurveda, it causes Kapha build-up, leading to worsening.
Exposure to cold breeze, water etc
Intake of cold foods such as ice creams, aerated drinks, cold water
Intake of oily food
Milk and dairy products – causes increase of Kapha and leads to worsening
Fruits and vegetables which cause cold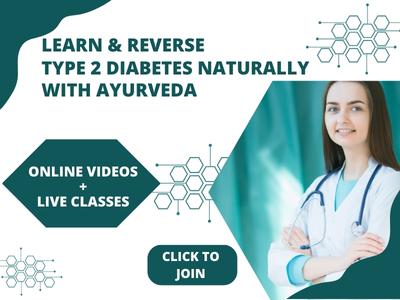 Tonsils are the organs which contribute in the immunity of the individuals. It prevents several kinds of upper and lower Respiratory Tract Infections by giving alarm and by fighting the infection directly.
Proper and in time treatment helps to prevent the surgical intervention of tonsils.
Article by Dr Krishnamurthy and Dr Hebbar