Karkatshringi is an ancient Ayurvedic herb. Its gall is used extensively in digestive and respiratory conditions. Its botanical name is Pistacia chinensis. It belongs to Anacardiaceae family (Amra Kula). It is also called as Pistacia integerrima.
Common names, Sanskrit synonyms
Hindi name – Kakadasingi
Malayalam – Kakadashingi
Synonyms in Sanskrit:
Kulira vishanika – gall resembling shape of crab horn
Ajashrungi – its galls resemble to the goat horn
Shringi – It cure many diseases like kasa, swasa, balaroga
Vishanika – Gall resembles a horn
Vakra – The gall are curved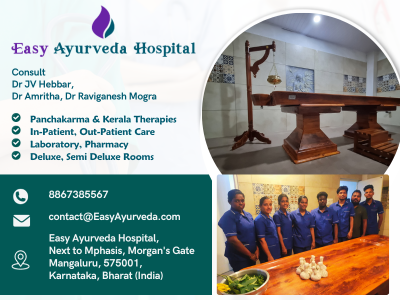 Classical categorization
Charaka –
Kasahara – group of herbs that are used to treat cough
Hikka nigrahana – group of herbs that are used to relieve hiccup
Madhura skanda – A group of herbs that are sweet in taste.
Sushruta – Kakolyadi and Padmakadi Gana
Distribution
It is found in north-western parts of the Himalayas. It is also cultivated in Punjab.
Morphology
Grows in Himalayan slopes, hills of Punjab, and Uttar pradesh

Tree, glabrous in nature
Leaves – Imparipinnate, leaflets are opposite, 4 -5 pairs of leaflets are present in one leaf. entire margin, reticulate veins
Inflorescence – Panicle
Flowers – Sepals are shorter than stamens. Female flowers have 4 linear sepals
Fruit – Drupe, glabrous, gray when ripe
Useful part -Gall – Curved or Horn shaped, hollow, up to 15 cm long. Outer surface is rough, pinkish purple or dark brown in color, having a fimbriated appearance. Inner surface is reddish brown in color, bearing deposits of dust like particles, which represent dried insects and excrementitious matter.
Medicinal qualities
Rasa – taste: Kashaya (Astringent), Tikta (bitter)
Guna (qualities) – Laghu – light to digest, Ruksha – dry
Veerya – Hot potency
Vipaka – katu
Pharmacological action – Astringent, tonic, Expectorant, Stimulant
Action – Swasahara, Kasahara, Rochaka, Chardhighna, Atisarajit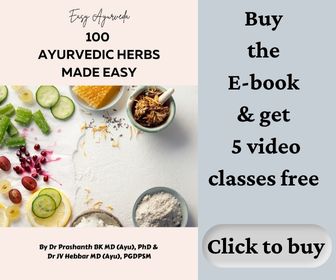 Therapeutic effects
Kaphavatahara – balances Kapha and Vata
Kshayahara – useful in chronic respiratory disorders
Jwarahara – useful in fever
It is used in those diseases where in Vata in the chest region is misdirected upwards, like
Shwasa – asthma, bronchitis
Kasa – cough
Hikka – hiccups
Vamana – vomiting
It is also useful in Aruchi – anorexia, and Trit – excessive thirst.
It is also used in the treatment of atisara – diarrhea and Asrapitta – bleeding disorders.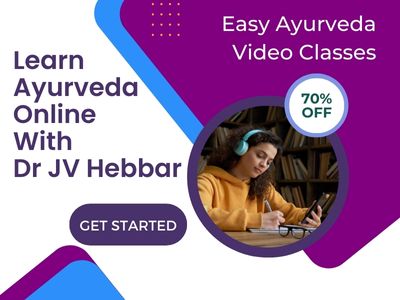 Part used, Dosage
Part used – galls.
Dose – powder – 1 3 grams
Interaction with medicines, supplements
Can this be used while taking Homeopathic medicine?
Yes. This product does not react with homeopathic medicine.
Can this medicine be continued while taking supplements like multivitamin tablets, Omega 3 fatty acids etc?
Yes. Generally, this product goes well with most dietary supplements. However, if you are taking more than one product per day, please consult your doctor for an opinion.
With western medicines
Seek your doctor's advice if you are taking this product along with other western (allopathic / modern) medicines. Some Ayurvedic herbs can interact with modern medicine.
If both Ayurvedic and allopathic medicines are advised together, then it is best to take Allopathic medicine first, wait for 30 minutes and then take the Ayurvedic medicine.
Ayurvedic medicines
Important medicines with Karkatshrungi as ingredient:
Shiva Gutika
Shringyadi Churna
Sthanika karma (Systemic Acton)
Externally – Relieve edema. Gargling with its decoction is indicated in bleeding gum. Its powder can be sprinkled on aberrations and wounds
Internally
Nervous system – Pacify vata dosha, improve intellect, Indicated in diseases of vata origin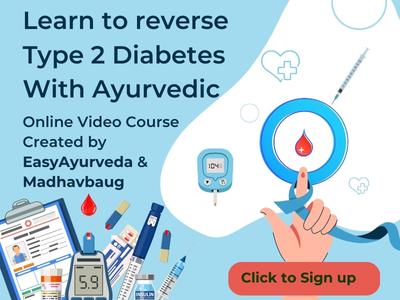 Digestive system – It is spicy in taste so  it acts as carminative and absorbent. Facilitate proper movement of vata dosha. indicated in loss of appetite, excessive thirst, Anorexia, diarrhea etc.
Respiratory System – Pacify kapha and Vata dosha. Indicated in kasa(Cough), hiccough and in breathing difficulties, Helps to expel out the excessive kapha from respiratory passage. Also indicated in inflammation of the throat region.
Reproductive System – Indicated in female reproductive tract disorders, White discharge and Menorrhagia.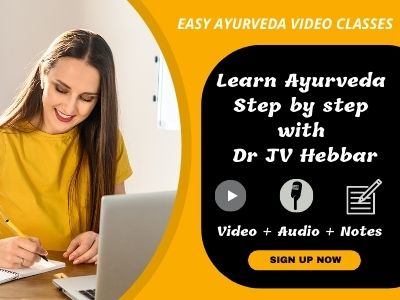 Indicated in fever (vata kapha jvara)
Satmikarana – Rejuvinative. Promote body strength.