Sitopaladi Churna is one of the very easy-to-make Ayurvedic herbal powder mix. It is one of the best and widely used Ayurvedic medicines for cough, even for kids. Sitopaladi Churna is also known as Sitopaladi Choorna, Sitopaladi Choornam, Sitopaladi Chooran etc.
Benefits
Sitopaladi Churna is an Ayurveda product, used in the treatment of
respiratory diseases, cough, burning sensation in palms and feet,
low digestion power, loss of sensation in tongue, pain in abdomen, flanks, fever, bleeding from nose.
Sinusitis, allergic hives, allergic rhinitis, running nose.
If the person can tolerate spiciness of long pepper, it is used in Laryngopharyngeal reflux (LPR),and extra-esophageal reflux disease (EERD) problem.
Asthma, urticaria
Ingredients
Sitopala – Sugar candy powder – 16 parts
Vamshalochana (Inner white light part of bamboo tree) – 8 parts
Pippali (long pepper) – 4 parts
Ela (Cardamom) – 2 parts
Twak (Cinnamon) – 1 part.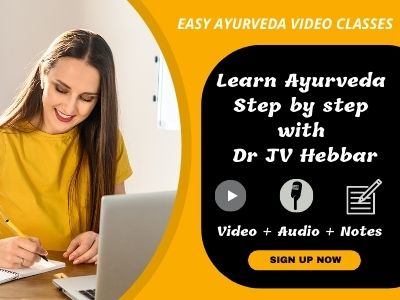 Shloka, Sanskrit Verse
Preparation, Effect on Doshas
Sitopaladi Choorna – Method of preparation – Fine herbal powders of the above herbs are taken in the said proportions and mixed thoroughly, and stored in an air tight container.
Effect on Dosha – It balances Vata and Kapha Dosha. It promotes Pitta Dosha.
Dose, side effects, shelf life
Sitopaladi Choorna dose – usually given in varied dose of 1 – 3 grams two or three times a day, before or after food.
Half a teaspoon of Sitopaladi Churna is given along with half a teaspoon of ghee and a teaspoon of honey. It is even given with either honey or ghee.
Read related: Difference Between Thalisadi and Sithopaladi Churan
Sitopaladi Churna side effects – It is generally devoid of any side effects. But it may worsen gastritis in a few patients, especially if given before food. This herbal powder mix is not ideal for people with diabetes.
Shelf life – If the jar containing powder is not opened, the shelf life is 2 years. Once after the seal of the jar is broken, the Churna needs to be finished before two months.
Use in children
Sitopaladi Churna for kids – Sitopaladi Churna is quite safe for kids. But care should be taken. It should be always given after consultation with doctor.
It cannot be given to infants.
Seek doctor's advice for its usage during pregnancy. It is usually advised during lactation period.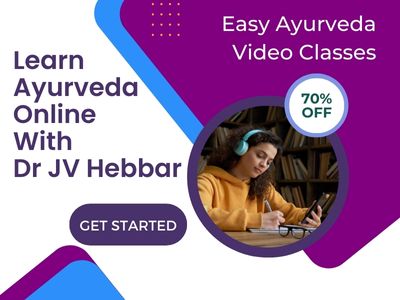 FAQ
Can Sitopaladi Churna be used continuously for one year?
I do not recommend using it for one year. At least, you will have to give one month gap after every 2-3 months of usage, based on your doctor's advice. Because of its hot potency, try to avoid it during summer or during those seasons where you have good digestion and respiratory health.
How long does it take to start showing results?
Depends on the dosage and other products suggested with this. Usually 1 – 2 weeks time.
Can this product be taken along with Allopathic medicines (English medicines)?
It may react with some medicines. Consult your doctor for the right advice. When English and Ayurvedic medicines are advised together, it is best to take English medicine first, give a gap of half an hour and then take Ayurvedic medicines.
Can it be used in people with diabetes?
Yes. But an eye should be kept on the blood sugar level. Your doctor should help you in this regard. This product can reduce blood sugar levels.
It is sold in plastic bottles. Is it fine?
If the quality of the bottle material is very good, it should not be problem, if stored for a short period of time.
Can this be taken without consulting a doctor?
No. In many cases, this product alone might not work. More often this is given in combination with a few Ayurvedic medicines. Your Ayurveda practitioner will be the best judge to decide on those things.
Can one take non vegetarian food while taking this medicine?
Yes, unless your practitioner has asked to avoid it.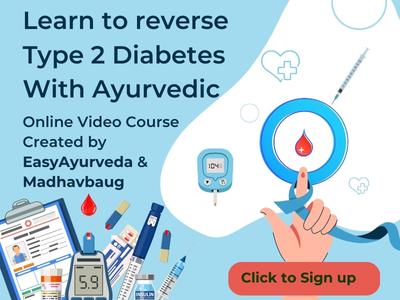 Is there any Pathya (diet rules to be followed while taking this product?
No product specific diet is mentioned. If the practitioner has advised diet control based on disease, one has to follow that.
Avoid excess spicy foods, junk foods, aerated drinks, frozen and canned foods.
Can this be taken while taking multivitamin tablets?
Yes, generally. Your consulting doctor will be a good judge on this topic.
Because of the Sugar in it shouldn't this make it cooling rather than heating

The spices in the content are so hot that hotness overpowers the coolant effect of sugar.
The net effect of this product is slightly hot.
Ayurvedic reference
Reference: Many text books have mentioned this Ayurvedic medicine for cough – Sharangdhara Samhita, Gada Nigraha, Yoga ratnakara, Bhaishajya Ratnavali etc. Original reference is from Charaka Chikitsa Sthana, Rajayakshma chapter.
Bhaishajya Ratnavali 14/27-28 – Rajayakshma Chikitsa
Adds one more line to the above quotation –
Hastapadaamsa daaheshu jvare rakte tathordhvage |
If Sitopaladi churan is consumed along with honey and ghee, then it is useful in treating burning sensation in hand, feet, upper back, fever and Urdhwaga raktapitta – bleeding from nose, ears etc.
Research
In vitro free radical scavenging and anti oxidant potential of Sitopaladi Churna was studied using free radical models of DDPH, ABTS, Nitric oxide etc. (1)
Makhija, Inder & H N, Aswatha & S. Shreedhara, C & Kumar S, Vijay & Devkar, Raviraj. (2011). In vitro antioxidant studies of Sitopaladi Churna, a polyherbal Ayurvedic formulation. Free Radicals and Antioxidants. 1. 10.5530/ax.2011.2.8.
Anti tussive activity:
Researchers from Indira Gandhi Institute of Pharmaceutical Sciences, IRC Village, Bhubaneswar and Jeypore College of Pharmacy, Jeypore (K), Orissa, conducted animal experimental study on anti tussive property of Sitopaladi Churna. The study was conducted with reference drug Codeine phosphate using the acetic acid induced cough models in guinea pigs.The study concluded that the results were significant. (2)
Manufacturers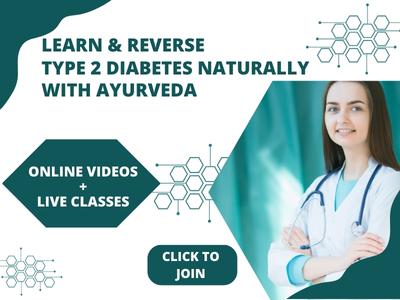 Companies that manufacture –
Almost all the Ayurvedic companies manufacturing traditional herbal medicines prepare this. Example – AVP, AVN, Kottakkal, Baidyanath, Dabur Sitopaladi Churna.