You heard from someone that Pranayama is good for the treatment of headache, backache, lack of concentration etc, read about it thoroughly in the internet and started doing Pranayama. After some days, you start feeling a little dizzy, and developed vomiting sensation and uneasiness. Sounds familiar? You may be affected with the side effects of Pranayama.
Pranayama side effects
If Pranayama is not done correctly, or if wrong type of pranayama is done, some of the side effects may start to occur –
Headache
Dizziness
Lassitude
Lethargy
Feeling as if something is moving continuously around your closed eyes
Lack of stability in thoughts
Vomiting sensation (nausea)
Uneasiness, easily excitable mind
Breathing difficulty / worsening of asthma
Indigestion
Constipation or diarrhoea
Psychological imbalance, restlessness
Worsening of depression
Dryness of mouth
Increase of internal fear, unstable mind, phobia (warning sign to immediately stop Pranayama).
Excessive perspiration, salivation
Variation in blood pressure and blood glucose levels
Increase in stress level
Lowered immunity
Bodyache, back ache
Blurred vision
Why do side effects occur?
Why it happens?
It may happen because of the following reasons –
1. Self therapy – Like self treatment with Ayurvedic medicine is dangerous, similarly, self treatment with Pranayama is also dangerous. Spend few pennies and catch an expert, learn it, do it, master it and win!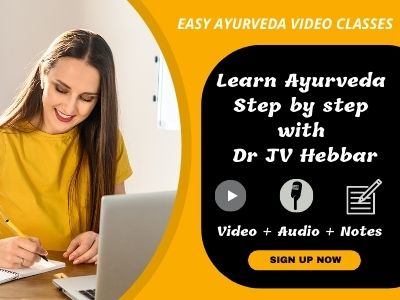 2. Closed room, without windows – Pranayama should be done in a well-ventilated room. There should be freshness in the air. If not, it may lead to breathing difficulty or it may interrupt free-thinking-process of the brain, leading to side effects.
What if your room does not have any windows at all? Go upstairs, go to open space, go to a ground, do it and win.
3. Hurried mind, lack of calmness – Note that, while explaining how to do pranayama, I have suggested to quit Pranayama for the day, if your mind is too unstable, or your mood is too upset. To reap maximum benefits of Pranayama, do it with a good mood, in case if you are depressed, buck yourself up, read a page of your favorite self help book, chat with your positive friends for five minutes, get back to happiness and positivity and then sit for Pranayama. If you can't, then skip it for the day. There is always another day to fight back and to win. You will lose nothing. Be positive and be hopeful. 🙂
4. External noise – You do Pranayama to calm yourself, to concentrate more etc. But it does not help when your little daughter is shouting in the next room. (Happens with me many a times). In such a case, DO NOT plug your ears. But search for a quieter area, or give a new toy to your daughter.
5. Wrong sitting posture – We have learnt about benefits of sitting straight. In case you have back pain and can not sit straight, you will have to consult your expert to do a milder form of Pranayama. You may also want to look into these back pain relief tips.
Wrong posture may cause irregular flow of Prana (or vital – positive energy) through your body channels and may cause side effects listed above.
6. Over doing pranayama – Stick to the dosage of your doctor, when it comes to Ayurvedic medicines. Stick to the number of repetitions, when it comes to Yoga or Pranayama. Over-doing may cause your 'Vata' to go awry.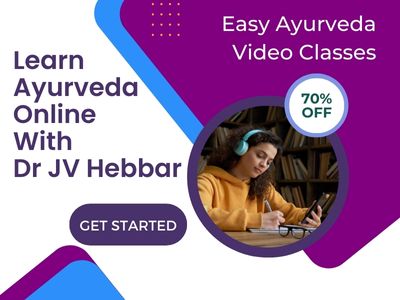 7. Doing it when very hungry – We have learnt that hunger should not be suppressed, as per Ayurvedic principles. If you are hungry and you do Pranayam, you will end up hurting your Agni – digestive fire, Pitta and Vata, leading to digestive issues, nausea, dizziness, blurred vision, migraine etc. If you are really hungry, go have some vegetable-fruit salad. Wait for a couple of hours, then do Pranayama.
8. Doing it soon after food – It may be that, you get free time, only after breakfast. But that should not encourage you to sit for Pranayama. It will cause harm to your Kapha, Pitta and Vata.
9. Too much concentration into between-the-eyebrow-area – Usually eyes are kept closed and you are asked to concentrate on Shringataka region. But concentrating too hard on that area may lead to dizziness.
First concentrate on the tip of the nose, gradually, over a period of several days, raise the concentration point to between-the-eyebrows-point.
10. Very Negative mindset – It may not be like, you are totally depressed. But you have the habit of finding faults in all the creatures on this earth. "What the heck this pranayama is going to do for my concentration? I am not sure if it is a good health exercise or just a waste of time?" If you are engulfed in such thoughts, better stay away from it.
11. Hurried activities after pranayama – Soon after pranayama, do not get up and start running here and there to get ready for office. Sit in the same place for at least 7 – 10 minutes, do meditation, prayer or contemplate on your priorities of the day, then slowly get back to your routine.
12. Wrong type of Pranayam for the Right You! For example, if you have kapha body type, then Sheetali pranayam might harm your system. Always consult your expert.
13. Problem with holding breath – Many types of Pranayama may require you to hold your breath for a specified time. But many may find it very difficult. In such cases, avoid the ones that you find tough and practice only the ones which are a lot easier, like simple Anuloma – Viloma – Pranayama.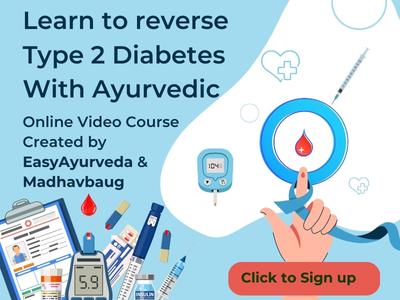 14. Increase in hurrying, lack of concentration, phobia, uneasiness,anxiety, nervousness
These symptoms can occur when you are doing forceful, rigorous breathing exercise such as Kapalbhati. If you come across these symptoms, better to limit the time of Pranayama to just 5 minutes or completely stop the Pranayam.
15. Increased blood pressure
There is a wrong notion that Kapalbhati is useful to reduce belly fat and obesity. So, elderly people tend to do this very frequently. It is sadly, not true.
If the person has high blood pressure, then doing Kapal Bhati can further increase blood pressure and anxiety. Hence, it is best to avoid it during hypertension.
So, is Pranayama good? Of course it is good, it is safe, when it is done correctly, under the guidance of an able Yoga teacher.
But at times, it may yield some adverse effects, consult your Yoga teacher, get things sorted out and keep enjoying Pranayam.
16. Yawning during Pranayama
This can happen if you slept less during last night or is excessively tired.
If you yawn while doing a Pranayam, do not hold it back. Continue Yawning and finish it. Relax. Breathe normally for 1 minute and then resume doing Pranayam.
It is a very bad habit to withhold yawning under any circumstance. As per Ayurveda, stopping Yawning can lead to difficulty in breathing and other disorders.
Read related: The greatest Ayurvedic health secret – revealed!
Side effect of Adham Pranayama
Feeling drowsy
lack of energy after morning session of Adham pranayam.
Rookie mistake – Starting 2 pranayams together
Many people, who are recently introduced to pranayama, who have learnt doing them by watching TV, suddenly start doing 2 or 3 Pranayams from day 1.
For example, they start with anulom vilom and Kapal bhati, because some spiritual Guru said so on TV.
This can lead to dizziness, vomiting sensation, breathing difficulties and confusions.
In Ayurvedic terms, this type of hurried approach leads to imbalance of Udana Vata, Prana Vata and Sadhaka Pitta.
Pranayama for beginners
If you are a beginner, it is best to start this way.
1. For first 15 days, just sit straight, breathe normally and observe breathing for 3 minutes. That's all.
2. For next 15 days, Do simple Pranayama that I have explained here or do Anulom Vilom pranayam for 1 minute.
3. For next 15 days, increase this Anulom Vilom pranayam for 2 – 3 minutes based on your comfort.
4. Only after this initial preparation for 6 – 8 weeks, you can think of adding one more pranayama to your schedule.
From health and Ayurvedic perspective, I would not recommend a pranayam schedule for more than 10 minutes per day.
The purpose of Pranayam is to get the mind concentrated and to get the body still and ready for meditation.
Once you achieve this, you should move on to meditation, Japa etc.
Phlegm during pranayam
When I do anulom vilom pranayam, I start getting phlegm in my mouth and have to spit the mucus. If I do it for 1 hour still the mucus comes out.
Getting a little bit of phlegm in the mouth in the initial few days of Pranayama is very normal. If it is continuing, it indicates, as per Ayurveda, that you have increased Kapha Dosha in the throat / respiratory tract.
As a home remedy, mouth gargling with a mix of half a cup of water mixed with 2 teaspoons of fresh ginger juice and a teaspoon of honey once or twice a day, just before food for 7 – 10 days can be useful.
Consider taking dinner before 9 pm.
Consider avoiding curd, sweet foods and fried foods at night. (know why)
If things do not improve, you may need Ayurvedic medicines such as Kantakari Avaleha, Talisadi Churna etc. Consult your Ayurvedic doctor.
Bad breath
Why do i feel smell in my mouth since the time i m doing kapalbhati and anulom vilom?
Due to rapid breathing, the phlegm from the respiratory tract gets mixed with saliva and move up and down. This causes bad smell problem. Having lime juice with ginger once a day should solve this problem.
Solutions
Do the side effects of Pranayama go away on its own?
Pranayama if done in a hurried manner or wrong periods of inhalation, exhalation, or done in a room with poor ventilation or a wrong pranayama choice etc. can lead to many side effects such as headache, breathing difficulties, anxieties etc.
If you started Pranayama and started noticing some of the side effects just in a matter of 5 – 10 days, most of the side effects might go away on its own.
But if there are side effects that are caused due to wrong Pranayama techniques for a long period of several months, then mere stopping of such Pranayama might not be sufficient.
Read more about side effects of Pranayama – reasons and solutions
What to do under such circumstances?
Consult a Yoga master, stop the old Pranayama and start new Pranayama or Yoga exercises under her guidance.
If you cannot do that, you can just stop the Pranayama that you are currently doing.
If you feel compelled to some form of Pranayama, then you may want to follow this simple Pranayama technique.
Consider a good ventilated room, straight sitting pose, read thoroughly about inhaling, holding and exhaling periods etc. and try to correct your Pranayama methodology.
Pranayama is one among the 8 steps of spiritual elevation. So, if you have been too much attracted and oriented towards worldly matters, a self-analysis and increasing emphasis on –
living frugally,
cutting down on desires,
fasting once in 1-2 weeks,
cutting down / stopping non veg foods,
bhajan singing, Om chanting,
doing some form of religious / spiritual practice such as visiting a temple, reading holy books such as Shrimad Bhagavat Geeta,
helping needy people
Speaking only truth or at least avoiding lies
decreasing making false, unrealistic promises
waking up in Brahmi Muhurtha, (between 4-6 am) etc. can certainly minimize the adverse effects.
Ayurvedic therapies and medicines: If there are side effects such as dizziness, increased blood pressure, nausea, breathlessness etc., Ayurvedic medicines for a short period of 4- 6 weeks can be useful. The choice of Ayurvedic medicine depends on the type and extent of side effects. 
Pranayama causing anxiety – Solution
How to overcome anxiety, which could happen if Pranayama is done incorrectly?
Dr JV Hebbar
Pranayama is a special breathing technique which should be learnt from an experienced Yogi.
If not done correctly, it can lead to many complications such as breathing problems, dizziness, weak digestion, erratic thoughts, sleep disturbances etc.
Pranayama involves breathing and the process of breathing is controlled by Prana Vata and to some extent Udana Vata. When Pranayama is done wrong, these Vata types are afflicted leading to a variety of side effects.
Read: How To Do Pranayama – A Simple Pranayama Technique

Of all the side effects, probably anxiety, fear, racing thoughts are the worst, because these will cause continued mental problems to the client.
The person develops anxiety, starts blaming Pranayama, now that anxiety leads to feeling of guilt, sleep issues, bodyache, weak digestion, irritable bowel syndrome, headache, eye pain, strain, weight loss, decreased immunity, repeated infections, fever and the vicious cycle of anxiety related symptoms keep on growing in strength. All these are not caused by the wrongly done Pranayama, but are caused due to anxiety and fearfulness.
Read: Types Of Pranayama – Effect on Health – Through An Ayurveda View-Point

What is the solution?
If you start Pranayama and can observe that your anxiety levels are increasing or if you are feeling other side effects, the first step is to stop doing Pranayama altogether.
Once after stopping, give yourself a resting period of 2 – 4 weeks, during which time, all side effects go away naturally.
After that, while you are sitting alone, slowly concentrate on improving your breathing period by a few milliseconds.
Slowly inhale for a slightly longer period and slowly exhale. Do this just for 1 minute, maybe 3 – 4 times in a day.
Or chanting "Om" with a slightly long breath can be useful. (Do not hold breath for very long while chanting Om. This can be chanted for 11 times.
This will reset your breathing to normal levels.
Slow, restful breathing helps to control racing thoughts and anxiety.
Read: What Should You Think While You Do Pranayama?

From an Ayurvedic perspective, the key here is to control Vata Dosha aggravation in the mind and the respiratory channels (called Pranavaha Srotas).
For this purpose, undergoing 
Abhyanga – Oil massage with mahanaryana taila or Bala Ashwagandhadi taila 
Swedana – sweating treatment / sauna after oil massage 
Shirodhara with Brahmi taila 
Or simply using Brahmi taila as the hair oil can be useful. 
This will help to calm down the mind. 
Read: 18 Side Effects of Pranayama and Solutions
Training the mind: Excessively thinking about the wrong pranayama technique, having a feeling of guilt about it, negative thoughts – all these will worsen the anxiety and makes the life miserable.
Keep in mind that most of the side effects of Pranayama go away in about one month.
Beyond that, whatever side effects that you may be feeling, it is not due to pranayama and stop thinking negative about it.
Divine park Suggests that everyone, soon after getting up in the morning, while sitting straight on the bed, should keep his right hand on the heart and say little loudly, "Day by day, in every way, I am getting better and better".
This will ward off all the negative thoughts. 
If still the symptoms persist, then Ayurvedic therapies and medicines might be required to treat the anxiety and related diseases that it causes. 
Read: Anxiety Tips, Ayurvedic Treatment, Herbs, Home Remedies