Here is a detailed guide on how to do fasting. Fasting is an excellent method of self cleansing. It has spiritual, mental and physical benefits. The success of fasting depends on the method of fasting, type of fasting and mental and physical activities on fasting day.
How to do fasting?
Before you start fasting, you will have to choose among the different types of fasting. You may have to seek your doctor's help to choose a type. The decision has to be made based on
– Your mental strength and will power
– Strength of your stomach
– Body constitution
– Dosha body type
– Your food and beverage habits.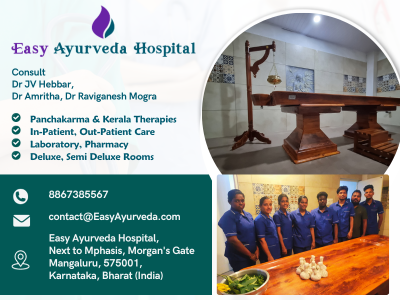 Step by step guide on how to do fasting –
Decide the number of days
I recommend fasting for only one day. If you want to do fasting for many days, better to give a gap of at least a week between two fasting sessions. Your doctor will be a better judge.
If you are believer in astrology, or numerology, it makes sense to choose a holy day (auspicious day).
In the initial periods, it is better to do fasting on holidays, when you can be at home, relaxed.
But choosing holidays for fasting has also got its downside. If you are working on the day of fasting, you will be concentrating more on the work. Hence it is easy to forget about hunger. If it is on holiday, you might start concentrating on your stomach, unnecessarily.
Stop all bad habits
If you have the habit of smoking or alcohol, you've got to stop it on the day of fasting. Remember, it is the day to cleanse your body off toxins. It is not a day to add more toxins to your body.
No non-veg food at all –
If you are doing -break fast-only-fasting, or one-meal-per-day type of fasting, make sure to avoid non veg food.
The basic purpose of fasting is to avoid eating, or eating very minimally.
Fasting has its links with spiritual practices, hence it is best to avoid non veg during fasting.
Have sufficient food on the previous day –
Make sure that you had sufficient food on the previous day of fasting.
Make sure not to take too much of salt and spicy food in the last dinner. It may leave you thirsty early in the morning on the day of fasting.
It is a good idea to eat late on the previous night.
On the day of fasting –
Get up early – Make sure you wake up early in the morning.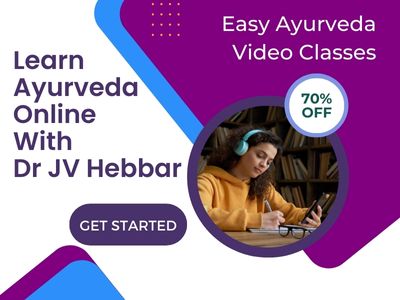 Take head bath – with hot or cold water, as per your choice.
Do pranayama – Pranayama helps you to have a better concentration and strengthens your stomach and lungs. How to do pranayama?
Do prayer – Pray for inner strength.
Read a few pages of a good book – A self help book or any other positive book helps you to feel motivated. Your fasting day is the day you cleanse your body and mind and resolve to have a better lifestyle. Few pages of a self help book goes a long way to help you re-orient your stream of thoughts.
Curb the hunger as much as you can. Do not give in easily. If you are doing for juice fasting or vegetable fasting, there will be a tendency for over-consumption. Resolve not to give in to hunger. Exercise highest self control.
Take rest – The body has to live without the supply of calories. Proper rest helps you keep food away for a long time.
No sun exposure – Fasting tends to increase Vata and Pitta. Sun and wind exposure also increases Vata and Pitta. Hence it is ideal to stay away from Sun and wind during fasting.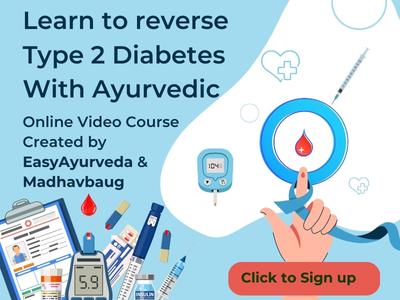 No / very little exercise – If you are accustomed to exercise, limit yourself to a very short exercise session on the fasting day.
Have the cell number of your doctor – Should anything go wrong, a doctor can be of immediate help to you.

Fast with family members and friends – It helps to improve bonding. You enjoy fasting better. Your motivation will be fortified.

Your regular medicines – You will have to talk to your doctor regarding the regular medicines that you may or may not take during fasting. Certain medications that may cause stomach irritation may have to be avoided.

Related article – Spiritual benefits of fasting
Tips to break (stop) fasting:
Here are the general rules:
1. Do not break the fast with heavy meals. After fasting, the digestive system will be a bit weak and cannot efficiently digest a heavy meal. It may lead to digestive disorders.
2. Consider taking liquid or soft diet, as the first meal.
3. Do not take non veg, sugar containing juices,
4. Consider fruits, vegetable salads, soups etc for breaking the fast.
5. Hot vegetable soup, added with a pinch or two of black pepper will give the perfect stimulation for weak digestive system.
Different Types Of Fasting Options
There are different types of fasting which can be easily incorporated into your routine. Fasting does not always mean complete refrainment from all sorts of food. Given the busy schedule that we go through everyday, it is really hard to keep away from food for very long time. Hence we can adopt variants of fasting based on body constitution, eating patterns, strength and mind power.
Warning – Since fasting is a type of physical and mental strain, it is always recommended to take up fasting only after consultation with your doctor.
Different types of fasting for you –
1. Complete fasting – no meals no water – This is the final thing in fasting. Keeping yourself away from food and water requires a lot of mental and physical strength. This type of fasting is suitable only for pro-fasters.
2. Skipping breakfast – Here a deadline for fasting is kept in the morning. Like, restraining from food and water till 11 am, 12 am or 1 pm, as per your convenience. This is ideal for those who feel okay with delayed breakfast.
It is not ideal for people with minor gastric problems, because the stomach will be devoid of food for more than 12 – 14 hours. (From previous night to next day afternoon)
3. Skipping lunch or dinner or both – Here you will have breakfast but will not take food or water for the rest of the day.
If you are adopting this type of fasting, then make sure to drink plenty of water with breakfast. This helps to keep you hydrated throughout the day, thereby avoiding easy tiredness.
Skipping lunch is not ideal for physical workers and for those who work long hours under the sun. Fasting naturally causes an increase in Vata and Pitta and sun exposure further increases pitta leading to intense burning sensation, dizziness etc.
4. Water fasting – In this type, the person can drink only water through out the day. This is the next best thing to complete fasting. Body usually will be having food reserves in the form of stored fat. Hence it is a safer method of fasting.
5. Juice fasting – Here in place of water, you will have only fruit juices through out the day. This method of fasting is ideal for people who can not stay away from food for long. This is a lighter type of fasting compared to water fasting, because, juices will provide you with a bit more nourishment with added carbohydrate and other fruit nutrients.
Research: Fasting and circadian rhythm
Make sure to drink juice only when you can no more control hunger.
Do not add or add only a little bit of sugar. Too much of sugar will beat the purpose of fasting.
6. Only fruits fasting – In this type of fasting only fruits are consumed through out the day.
7. Chocolate fasting – This is one of the latest methods. Chocolates though are rich in carbohydrates, have immense health benefits over heart and are powered with anti oxidants. This can be a substitute to fruit fasting. read more.
8. Vegetable fasting – Vegetable salads can be had whenever hunger is uncontrollable. It is good for people with gastritis, because fiber rich vegetables keep the hunger in check.
Mixture of above methods can also be tried as per your choice, but the principle of limited consumption, only when the hunger is out of control should be strictly followed.
Q: Consumption of tea / coffee during fasts – with/ without sugar and / or milk. Does it affect the metabolic state in anyway – positive or negative.
From a spiritual point of view, it is best to avoid coffee or tea.
Coffee, being a stimulant may cause increase of hunger. Adding milk and sugar to it would nullify this effect.
Tea, being diuretic may cause more thirst, while fasting.
Hence, moderate consumption is fine.
Meat during fasting?
Ayurveda recommends 4 kind of fats bone marrow fat, muscle fat, ghee, sesame oil. Then how you are saying non veg food is bad for fasting. In fact most of the diet that prove effective against epilepsy, depression, heart diseases, osteoporosis consist of high animal fat. In fact giving lots and lots of ghee was a treatment methodology in ayurveda and ghee is nothing but animal fat.
Answer by Dr JV Hebbar:
Fasting is a practice of restraint and minimalism. It is also a practice of self control and an act of spirituality or religious righteousness to many.

The purpose of doing fasting is, to take minimal quantity of food or no food.
Some people cannot do waterless fasting. So they are advice to drink water.
Some people cannot do water-only fasting. So, they are advised simple fruit juices.
Some cannot do fruit juice fasting, so they are advised to take only light diet.
Meat / meat soup is a Guru Ahara – meaning, it is a heavy to digest food. If someone is taking meat, it is almost equivalent to taking normal food. By taking meat on the day of fasting, the concept of minimalism is compromised.
Many spiritual / religious people do not consider meat as Satvic or carrying positive energy. Hence, fasting day, being a spiritual day, meat is advised to be avoided.
Ghee cannot be compared with animal fat, because the animal is not killed for obtaining ghee. It is just the byproduct of animal produce.

I am not saying meat is a bad food. For those who are habituated to meat eating, for them, it is a good source of protein.
Scientific Explanation
86. Why should you fast? What should be the frequency?
Long answer, but please stay with me 🙂
Whenever a cell or a tissue is weak, it starts sending signals to the other parts of the body to notify of a danger. For example, if one falls and has a leg injury, the tissues in and around the injury are weak, so they start sending signals to other parts of the body. This response by the injured cells first triggers an inflammation (swelling). With inflammation, the body starts getting rid of the damaged cells and waste tissues and thus triggers a healing process. This process happens in all of us, naturally.
With aging, some of the body cells become very weak, they start dividing, but they do not die. Such cells are termed as senescent cells. These weak cells, by the early habits, start producing inflammatory chemicals. Weak and damaged cells creating inflammation chemicals is very natural. But these weak senescent cells do not die but keep on producing inflammatory chemicals such as cytokine. Suddenly there is inflammation in the body, leading to redness, increase of temperature, body ache etc. symptoms because of increased inflammation caused by these weak, never-say-die senescent cells.
Solution to this is fasting, once in a while. When we fast, the body is in need of energy but because there is no food to burn energy, the body starts to burn its own tissues. This process is called Autophagy (Auto = self, phagy = eating).
When the body starts eating our own cells, guess which cells will be eaten first? It will be these senescent cells, because these cells are already weak. So, when senescent cells are broken down by our own body, the unnecessary inflammation created by these old weak cells stops. Whatever the cell structures that are drawn out of these dead senescent cells are used by the body as a source of energy.
This is beautifully explained in Ayurveda as –
आहारमग्निःपचतिदोषानाहारवर्जितः।
धातून्क्षीणेषुदोषेषुजीवितंधातुसङ्क्षये॥९१॥
āhāramagniḥpacatidoṣānāhāravarjitaḥ |
dhātūnkṣīṇeṣudoṣeṣujīvitaṃdhātusaṅkṣaye || 91 ||
Ashtanga Hrudaya, Chikitsa Sthana, 10/91
Agni (digestive fire) digests the food, in the absence of food (as in fasting), it cooks the Doshas (weakened cells, unnecessary toxins).
But when the Doshas are also digested, if still fasting is continued, then the Agni digests the Dhatus (tissue) and when the Dhatus become depleted, its cooks (cuts shorts) the life itself.
Here, the Doshas can be understood as inflammatory toxin producing senescent cells.
This also gives a clear hint that fasting is good but it should not be overdone. This is the reason, in Hindu custom, we fast on the 11th day of a 15-day cycle, called Ekadashi and also on certain festivals such as Shivaratri and Navaratri.
This hints that fasting is good to do 2 – 3 times in a month.
Cravings during fasting
Can Fasting be done by people with gastritis?
Dr JV Hebbar
Gastritis or gastric complaint is a generic term applicable to a variety of stomach and digestion related disorders. If the patient has Kapha dominant symptoms such as heaviness of stomach, excessive salivation, severe lack of interest in food, anorexia, salty / sweet taste in mouth, then fasting can be very beneficial for her.
Read: How to know if your digestive system is working fine?
But if the patient has Vata and Pitta symptoms such as bloating, gas, abdominal colic pain, severe burning sensation in chest area (heartburn) etc., then fasting might not be very effective and in some cases, it can worsen the symptoms.
Read: Understanding digestion process from an Ayurvedic view
There is a condition called Ama, a condition of depleted digestion and metabolism, wherein the patient has lack of appetite, heaviness of stomach, stickiness, indigestion, etc. there also fasting can be beneficial.
Read: Ama – Word Derivation, Meaning, Definition, Formation

How to control cravings during fasting?
If you think it is psychological, meditation and continuous fasting practice – once in 15 days, can help you overcome craving.
If craving is arising due to hunger, then water fasting, sipping water from time to time helps to control it.
Having uncontrollable hunger and thirst is definitely a sign for breaking fast.
If you have started fasting and in the initial few hours only, if you get cravings, those can be neglected for a small period of time.
But craving is not getting under control, it is better to stop fasting and resort to easier ways of fasting such as skip-breakfast fasting, fruit juice fasting etc.
Read: How to control excess hunger and appetite?
Colon cleanse during fasting?
Is it a good idea to do colon cleanse while fasting?
Dr JV Hebbar:
Colon cleanse or detoxification is a modern phenomenon. This can be compared to purgation therapy or enema therapy as per Ayurveda.
Usually purgation therapy or inducing diarrhea to relieve of the morbid material from the digestive system is more common.
In Ayurveda, some people do it with Ayurvedic mild laxatives such as Haritaki, Triphala, Avipattikara Churna etc.
But Ayurveda does not recommend this type of purgation therapy while doing fasting. It will be too taxing to the body and the gut. This creates a lot of empty space in the gut which is filled with Vata Dosha. This aggravated Vata dosha in the gut can cause bloating, gas, reflux and even constipation, in the long term.
Hence, if you are doing fasting, do it alone. Do not take any laxative. In extreme situations, it can lower blood sugar level considerably leading to serious health complications. The symptoms of low blood sugar (hypoglycemia) are –
blurry vision, rapid heartbeat, mood changes, nervousness, fatigue, headache, dizziness etc. If you get these symptoms, it is advisable to stop fasting and drink any fruit juice, immediately.
Read more about Purgation therapy – Virechana
How to end fasting?
Dr JV Hebbar:
Fasting makes the digestion strength sharper. It cleanse the digestive tract and the associated organs.
Nearing to the end of fasting, there will be
a. tiredness, craving for nutrition
b. increased digestive fire (Agni)
c. increased hotness of the body
There are two types of food in Ayurveda. Light to digest foods (Laghu) and heavy to digest foods (Guru).
Orange is light to digest, whereas jack fruit is heavy to digest
Cooked rice is heavier to digest, compared to the supernatant liquid obtained after cooking rice.
One pancake is lighter to digest, compared to 5 pancakes.

At the end of the fasting,
It is not a good idea to end it with a spicy food item. A spicy paanipoori is a strict no-no.

It is not a good idea to end fasting with a very heavy to digest food – such as any non vegetarian food, deep fried foods or jack fruit.

It is not a good idea to end fasting with excess quantity of food – such as 10 bananas.
If the patient naturally has a very weak digestive system, then end the fasting with
1 bowl of green gram soup,
1 cup of supernatant watery part of cooked rice
1 bowl of kichdi
If the patient naturally has a very strong digestive system, then end fasting with
1-2 bowls of kichdi / 2-4 idli / 1 -2 dosa / 1-2 Roti / small quantities of cooked rice with sambhar / rasam / dal.
 If you are confused, just consume half of what you would normally eat in a meal. Avoid junk food, aerated drinks, alcohol, restaurant foods, bakery food items to end fasting. Home made, freshly made food, served hot or lukewarm, fresh is ideal. 
It is ideal to drink lukewarm water with your meal. 
The next meal time can be your regular meal time. 
Read: What Is The Right Time For Food? How Many Meals A Day?
Fasting for 40 days?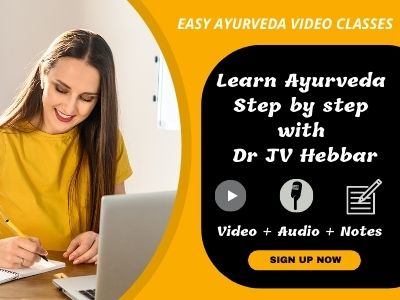 If doing a 40 day fast is it best to do a complete fast, water fast, dinner only fast or juice fast?
Dr JV Hebbar
First of all, 40 days of any time of fasting is a bit extreme and do it only if recommended by a doctor.
As much as being overweight is bad for health, losing a huge amount of weight by extreme methods in a very short period of time is more dangerous. Gradual, step by step, methodical, scientific approach involving well thought of diet, sleep, mental exercises, Yoga, lifestyle, exercise are the healthier methods to lose weight.
If you have to do it, then my vote would go for juice fast or dinner only fast.