By Dr Renita D'Souza
Dashapushpa is a group of 10 herbs. The term Dashapushpa literally mean group of ten flowers. They are considered as sacred in Kerala state of India and are worn by the women as garland on the head. They are also used for decorative purposes. As these flowers are less attractive and non fragrant, its traditional usage for decorations is hard to explain.
Read – Durva (Bermuda Grass) Cynodon dactylon Uses, Research, Remedies, Medicines
' Tiruvatira kali' the famous feminine festival of Kerala, the women participating in the dance wear these 10 flowers in their hair after midnight bath. (Ref – Medicinal Plants of India by C.K.N Nair and N.Mohanan)
Meaning of 'Dashapushpa'
The term 'Dashapushpam' has 2 words –
'Dasha' – ten
'Pushpam' – Flowers
Read – Bhringraj Eclipta Alba: Benefits, Usage, Dose, Side Effects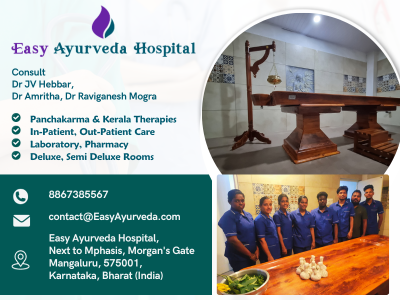 Dashapushpas of Ayurveda
'Dashapushpas' potential ten herbs are known for its medicinal values and consumed as 'karkkadaka kanji' in karkkidaka masam for gaining health benefits.
Karkkidaka masam – Period between mid-July to mid-August. There is sudden shift in the climate during this period, which brings imbalance in tridoshas – Vata, Pitta and Kapha in the human body. This makes the body susceptible for various diseases. Ayurveda recommends specific diet, regimen and remedies during this period that helps to boost immunity and strength.
Gorakshaganja- Aerva lanata
List of 10 Sacred Flowers
Dashapushpam –
Viparitha lajjalu – Biophytum sensitivum
Krishna Musali – Curculigo orchioides Gaetrn.
Durva – Cynodon dactylon (Linn.) Pers.
Bhringaraja – Eclipta alba Hassk.
Akhukarni – Emilia sonchifolia (L.) DC.
Lakshmana – Ipomoea sepiaria koen. Ex Roxb.
Viparitha lajjalu – Biophytum sensitivum
Therapeutic Indications of Dashapushpa
Dysentery
Constipation
Skin Diseases
Vomiting
Indigestion
Dyspepsia
Typhoid
Insomnia
Haemorrhage
Strangury
Intermittent Fever
Flatulence
Urogenital Diseases
Lithiasis
Gonorrhea
Headache
Jaundice
Liver Congestion
Pneumonia
Tumours
Read – Lakshmana (Ipomoea sepiaria) – Uses, Actions, Side Effects, Research
Karnasphota- Cardiospermum halicacabum Linn.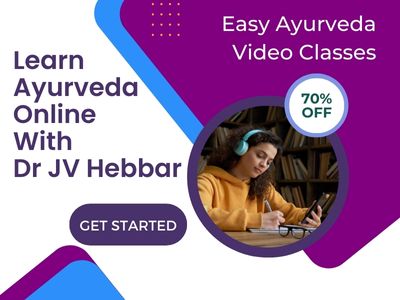 References
Reference for Dashapushpa is found in following Ayurvedic texts –
Arogya Kalpadruma
Sarvaroga Chikitsaratna
Abhidana Manjari
Kodasheri Margam
Prayoga Samuchayam
Chikitsa Kauthukam
Vaidya Manorama
Agastya Marmashastra
Read – Dashamoola: Anti Inflammatory Group Of Herbs
Krishna Musali – Curculigo orchioides Gaetrn.
Hindu deity associated with Dashapushpa
Dashpapushpas are considered sacred because each among 10 is associated with a deity as per Hindu mythology.
Gorakshaganja- Yama dev
Viparitha lajjalu – Shree parvathy
Karnasphota- Lord Indra.
Krishna Musali – Bhumi dev
Durva – Sun
Bhringaraja – Lord Shiva
Akhukarni – Kamadeva
Harikrantha – Lord Vishnu
Lakshmana – Shree Bhagavathy
Sahadevi – Brahma
Read – Lord Dhanwantari 'The God of Ayurveda'
Akhukarni – Emilia sonchifolia (L.) DC.
Uses
According to Ayurveda, these herbs possess medicinal properties and are used in various formulations.
According to the book 'Prayogasamucchaya' (Book on Toxicology in Malayalam)- This group of ten medicinal flowers are used in the treatment of Mandalivisha.
Traditional Ayurveda physicians practising Toxicology (Visha Vaidhyas) have mentioned the use of Dashapushpa in the cancer treatment. The fatal and rapidly growing disease cancer is well understood by comparing with Visha Gunas.
Read – Charaka Visha Chikitsa 23rd Chapter of Chikitsa Sthana
Harikrantha – Evolvulus alsinoides Linn.
Pharmacological Activities
Dashapushpa possess various medicinal properties such as Anti-diabetic, Anti-cancer, Anti-tumor, Hepatoprotective, Immunomodulatory, Anti-diarrheal, Anti-helminthic, Anti-inflammatory, Antioxidant and Anti-microbial activity.
Read – Vishaghna Gana Anti toxic Herbs: Review, Benefits, Formulations
Lakshmana – Ipomoea sepiaria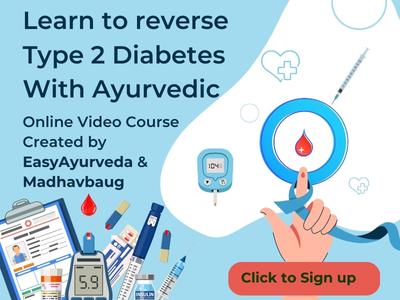 Sahadevi – Vernonia cinerea (Linn.) Less.
Research
Anticancer Activity – A research article on the contribution of Dashapushpa in the management of cancer have reviewed various folklore, therapeutic uses and pharmacological studies conducted for the anti-cancer activity of Dashapushpa
Antibacterial Activity – A research study conducted to evaluate anti-bacterial activity of Dashapushpam Ghritham have concluded that extract of the ten plants – dashpushpampossess significant antibacterial properties.