By Dr Renita D'Souza
Lakshmana (Ipomoea sepiaria) is a highly potent Ayurvedic herb mainly used to cure infertility in women.
It is also considered as an aphrodisiac, rejuvenates the body, improves strength, act as uterine tonic and helps to conceive. It balances all three Vata, Pitta and Kapha dosha. It is used in pumsavana karma.
Botanical Name – Ipomoea sepiaria
Family – convolvulaceae
Synonyms – Ipomoea marginata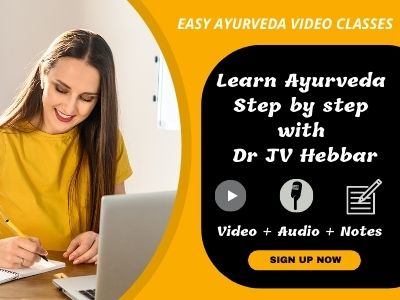 Vernacular names, morphology
Names in different Languages
Sanskrit Name – Lakshmana
Hindi Name – Ban kalmi
English Name – Purple heart glory, Hedge bind-weed
Kannada Name – Lakshmana
Tamil Name – Mancikai, Manjikam, Puttra janani
Marati Name – Amti vel
Konkani Name – Amti vel
Bengali Name – Ban kalami
Malayalam Name – Thiruthali
Telugu Name – Lakshamana
Gujarati Name – Hanuman vel
Oriya – Mushakani
Morphology of Ipomoea sepiaria
It is a climber. Leaves are simple, alternate, ovate – heart shaped, 4 – 6 cm long, 5 – 8 cm width, possess brownish or purplish patch at the centre. Flowers are funnel shaped, white to pink purple coloured grows up to 3 – 4 cm long. Possess tuberous perennial root. Occasionally the plant is hirsute (covered with stiff hairs).
Qualities, action
Medicinal Quality of Laxmana Plant
Taste (rasa) – Madhura (sweet)
Virya (potency) – Shita (cold)

Guna (quality) –
Sara (laxative, induces mobility)
Ruksha (dry)
Guru (heavy to digest)

Karma (actions)
Stri vandyatva vinashini – cures infertility in women
Balya – promotes strength, nourishment
Rasayanakari – rejuvenates body cells and tissues
Aayu prada – longevity
Sowbhagya prada – brings prosperity
Garbhada – helps to conceive
Vrishya – aphrodisiac
Effect On Doshas
Tridoshahara – Balances all three doshas Vata, Pitta and Kapha dosha (R.N)
Pittanilahara – decreases pitta and vata dosha,
Kaphaprada – increases kapha (K.N)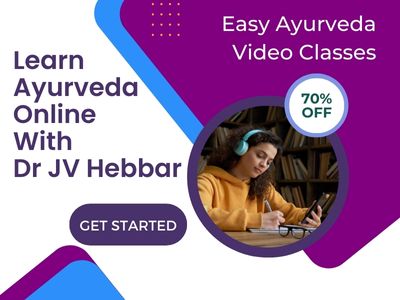 Uses of Ban kalmi
Master Sushrutha mentioned its nasal administration by boiling with milk for begetting progeny (pumsavana karma)
On the second day of a new born baby, the ghee prepared of laxmana plant (Lakshmanasidha Ghritha) is given orally to the baby. (Sushrutha shareera sthana)
In infertility, it is consumed with milk.
Tantra Shastra describes magical and paranormal properties of Lakshman plant. It also describes various Satvik and tamasik paranormal remedies using this plant.
Laksmana is considered as good antidote to arsenic.
It is also used to treat burning sensation, excess thirst, general debility, diabetes, ulcers.
In leucorrhea (vaginal white discharge), Lakshmana root powder of 1 teaspoon is consumed with rice water.
Sanskrit verse – Nighantu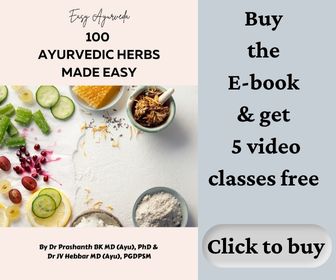 Part used, controversy, distribution
Part Used Tubers
Controversy about Identification of Lakshman Plant
Following herbs are considered as Lakshman –
– Ipomoea sepiaria
– Atropa mandragora
– Smithia geminiflora
– Biophytum sensitivum Ginseng (Aralia quinenquefolia) a plant which is available in China is also considered as Lakshman plant which is mentioned in Ayurvedic treatise. It is accepted on findings that the tubers of Ginseng resembles the shape of human and the meaning of 'Putrakakara' synonym given to Laksman is considered as tuber resembling the shape of human. Dhanvantari Nighantu has considered Shweta Kantakari as lakshman plant. (Read more about Kantakari plant )
Distribution Ipomoea sepiaria is found in Africa, China, India, Sri Lanka, Indo-China, Australia
Sanskrit verse – Sushruta
Side effects, category, research
Side Effects of Ipomoea sepiaria There are no recorded side effects. High dose intake can cause diarrhoea or vomiting due to its Sara quality.
Classical Categorisation
Bhavaprakasha Nighantu – Guduchyadi Varga
Dhanvantari Nighantu – Guduchyadi Varga
Kaiyadeva Nighantu – Aushadi Varga
Raja Nighantu – Mulakadi Varga
Shodala Nighantu – Lakshmanadi Varga
Madanapala Nighantu – Abhayadi Varga
Charaka Samhitha – Prajasthapani ( Amogha plant is used as its synonym)
Research points of Lakshmana plant
1. Source plant of Lakshmana – An experimental study to identify the source plant of lakshmana with reference to its action on female infertility have identified Euphorbia fusiformis as the possible source of Lakshmana .
The plants selected for experimental study – Euphorbia fusiformis, Solanum xanthocarpum (white flowered) and Ipomoea sepiaria. The morphological features of these plants are similar to that of lakshmana plant as described in the literature.
2. A research study done to investigate pharmacognostical and phytochemical components of leaf of Ipomoea sepiaria have revealed the presence of components like saponin, resin, alkaloids, tannins, flavonoids and other phenolic compounds. (Read more here)

3. Anti fungal Activity – A research study done to evaluate anti-fungal effect of methanolic extract of root against Candida albicans which is responsible for leucorrhoea have proved its anti fungal activity and justified the use of its roots to treat leucorrhoea.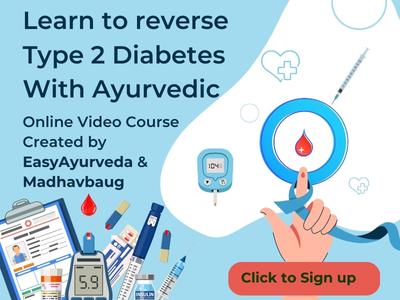 4. Laxative Activity – An experimental study undertaken to evaluate the effect of leaf and root of Ipomoea sepiaria on intestinal transit time have proved that both root and leaf samples of I. sepiaria have marked intestinal motility enhancing property, among which leaf sample is found to be better. Hence the study also showed that for the therapeutic purpose leaf can be preferred to get better activity profile and also to prevent destructive harvesting of the plant. Thus justified the folklore use of this herb to treat constipation.

5. A research study carried out to evaluate the anti-diabetic activity of ethanolic leaves extract of Ipomoea sepiaria against normal and Streptozotocin induced diabetic rats have proved the significant Diabetic activity

6. Anti cancer Activity – A research study conducted to evaluate anticancer activity of aqueous extract of Ipomoea sepiaria against C-3 human prostate cancer cell lines has proved its significant anti-cancer activity against prostate cancer cell lines.
Interaction with medicines, supplements
Can this be used while taking Homeopathic medicine?
Yes. This product does not react with homeopathic medicine.
Can this medicine be continued while taking supplements like multivitamin tablets, Omega 3 fatty acids etc?
Yes. Generally, this product goes well with most of the dietary supplements. However, if you are taking more than one product per day, please consult your doctor for an opinion.
With western medicines
Seek your doctor's advice if you are taking this product along with other western (allopathic / modern) medicines. Some Ayurvedic herbs can interact with modern medicine.
If both Ayurvedic and allopathic medicines are advised together, then it is best to take Allopathic medicine first, wait for 30 minutes and then take the Ayurvedic medicine.
Chemistry, morphology, medicines
Chemical constituents of Ipomoea sepiaria
The leaf of Ipomoea sepiaria contains saponins, glycocides, resins, flavonoids, alkaloids, tannins and phenolic compounds. Phyto-constituents in roots – carbohydrates, alkaloids, glycosides, flavonoids, phenolic compounds, tannin and saponin.
Morphology of Lakshman plant as per the Ayurveda Literature
Bhavaprakasha Nighantu mentions that leaves of lakshman plant have small red spots which forms the shape of a human.
It resembles the plant Bastaghandha (Cleome gynandra Linn) It helps in conceiving. Madanapala Nighantu mentions lakshmana plant is a hairy climber (romavalli) with milky white flowers (Goksheera sadresha pushpa) and leaves with red spots.
Flowers resemble the neck of crane (lakshmanakara) Charaka Samhitha mentions lakshmana under the group of vegetables. (Reference – Annapanavidi adhyaya 27/101)
Ayurvedic medicines with Lakshman as ingredient
Lakshmanarishtam – It is a liquid for medicine used to treat gynaecological disorders like menorrhagia, metrorrhagia, irregular periods and heavy periods.
Brihat Phala Ghrita – It is a herbal ghee form medicine used as medicine and for snehakarma in preparatory procedure of Panchakarma to treat female infertility.
Memocap Capsule – It is a nerve and memory tonic, improves analytical ability and memory power. Improves learning ability, relieves mental fatigue. Used in depression, insomnia, mental fatigue, behavioural disorders.
Lakshmanarista – It is an Ayurvedic formulation mentioned in Bhaishajyaratnavalli. It is said that taking lakshmanarista for 1 month can cure almost all gynaecological disorders.
Lakshmana louham – An Ayurvedic formulation mentioned in Bhaishajyaratnavalli is used to treat gynaecological disorders.
Sanskrit synonyms
Sanskrit Synonyms of Lakshmana
Lakshmana – flowers resemble the neck of a crane The term 'Lakshmana' means fortunate or endowed with auspicious signs. It is also referred to a female crane.
Putrakakara, Putrada, Putrajanai – helps in conceiving
Raktabinduchada, Raktha bindu patra – leaves marked with red spots
Sushweta, Shwetapushpi – Possess white flowers
Kantakari – possess thorns
Durlabha – difficult to procure
Maha aushadai – highly potent medicine
Kshetraduti, Sitasimhi
Nagini, Naga, Shulini, Nagapatra
Putrakanda,Tulini, Majika, Putradathri