Dr Janardhana V Hebbar
Disclaimer: This is a theoretical article about how far can Ayurveda be useful in preventing or treating the symptoms of CoronaVirus. We are not claiming to prevent it or cure it. Do not follow any advice given in this article (or any part of this website) without consulting your doctor.
We have not cured or prevented any patients of Coronavirus with below treatment, neither do we claim that below mentioned treatments cure it or prevent it.
Consider it as a mere conceptual article without any value.
Do not try any home remedies or treatments discussed below.
Important tips
1. If you are running short of hand sanitizer, just use soap and water to wash your hands. It is equally effective to kill the virus.
2. Suppose you get infected, your children, parents, grand parents will also get infected.
death rate of corona is 8% for people above 70 and 22% for people above 80 years.
If you think that the young ones do not get affected, you do not mind losing your parents and grand parents. Good luck with that. But do not kill parents and grand parents of your neighbors, co-workers, friends and other family members.
Keep yourself and your excessive thoughts quarantined. Please follow the government directive.

3. Possible remedies –
Use more spices in diet – turmeric, cinnamon, cardamom,
Chew Tulsi leaves, herbal tea of Tulsi, Licorice, neem, turmeric, long pepper, ginger is a good preventive remedy.

Ginger, turmeric and Tulsi (Holy Basil) – Use these to prepare herbal tea. Have it once or twice a day. To prepare herbal tea, Powder of equal amounts of these is taken in 1 tablespoon quantity. Add 2 cups of water, boil and reduce to half a cup. Filter.
2-3 people can drink this.
4. Apply a thin layer of ghee to the inner side of nostrils. Use eye drops, oil pulling etc explained in the below paragraphs.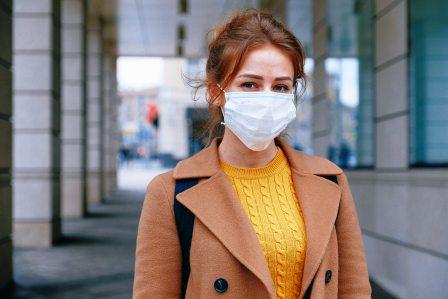 Useful Preventive Herbal Tea Combinations
Three herb rule
I asked many Ayurveda practitioners the below question:
If you were to pick only three herbs for preparing a Kashaya for corona prevention, what those three herbs would be?
Dr JV Hebbar – Tulsi, Guduchi and ginger.
Holy Basil is a potent anti viral,
Guduchi is a potent immunity booster.
Ginger takes care of fever and also respiratory system.
So, I am hoping that it will covers most of the prone organs and systems.

Gita, Australia –
Neem, turmeric and amalaki OR

Neem turmeric and trikatu (ginger, black pepper and long pepper)
Neem is good for fever, boosts immunity.
Turmeric takes care of allergy and also immunity. In case of allergic cough and sneezing, unrelated to Covid, this can be useful.
Trikatu promotes digestion strength, good for respiratoy and black pepper is good for Agantuja fevers – fever due to external factors such as insect bite, poisoning, microbes etc.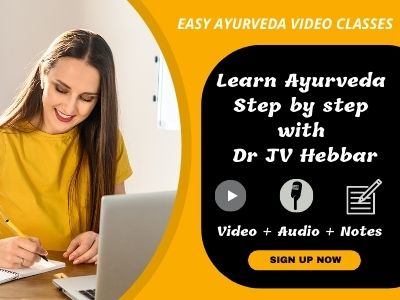 Hebbar –
If someone uses Neem, turmeric and trikatu, I think it will be good to prepare decoction of neem and turmeric in 3:1 ratio herbs and then add Trikatu as prakshepa over it and consume.
I propose this formula. Correct me if I am wrong.
10 grams Neem +
3 grams Turmeric +
2 cups of water, boil and reduce to half a cup. Filter.
To this, add 1-2 grams of Trikatu and serve.

Dr Padmavati, Bangalore – Tulsi, Neem and Guduchi –
This doubles the fight against the virus + Tulsi is both anti viral and strengthens respiratory system.

Ossi Viljakainen (Omkarnath), Finland –
Tulsi, Guduchi, haridra, ginger. In the first phase.
If its too much troublesome, the dry powder of all can be made into a mix and served with honey or hot water.
Later kantakari, Tulsi, Guduchi.
Comments –
Kantakari is very good for chest congestion, dry cough and throat itching, soar throat, voice disturbances etc. So, a very good combination, here again.
Dr Anil Yadav –
Amalaki as good source of vitamin -C and immune booster.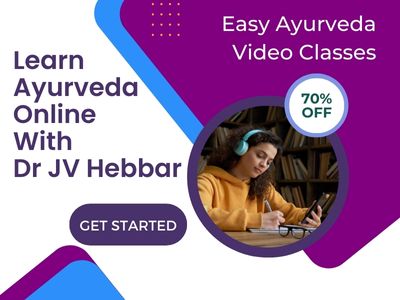 My choice is ,
Guduchi + Tulasi + Haridra + Kiratikt ( chirayata) + neem + Shunthi ( dry ginzer) + jaggery
and make a decoction.
and drink a empty stomach twice a day.
life span 24 hr.
we can use upto 48 hrs. by refrigerator.
other choice is
take daily
giloy ghan vati + tulasi vati. 1 tb twice or thrice a day( 1 gm daily)
and gargle with haridra and salt daily morning and night.
u can use also fitkari(alum) for gargle.

Dr Hiral Vyas – Vasa, turmeric, long pepper.
I advise fresh kashayam(To make at home) to my patients using fresh vasa leaves, ajwain, Ginger, salt, lemon, turmeric and black pepper. This gives instant relief in cold cough fever breathing difficulties….have seen quick results with this in n number of cases so far

Comments – Thank you for putting your trust on Vasa. When it comes to antipyretic bitter herbs, I just concentrate on neem, turmeric and guduchi but Vasa is also a very good Jwarahara – anti-fever herb and is also useful in relieving difficulty in breathing.
Turmeric and long pepper both are useful in preventing fever and respiration disorders.
Honorable mentions –
Kalamegha – Andrographis paniculata – It is a good antipyretic, no doubt. But it is more related to fever- rakta vikaras, liver and skin issues and less related to respiratory issues. It has immunity promoting effect as well. So, can be used, no problems.
Yashtimadhu – Licorice

Dr Achyuth Bharadhwaj –
Anupana – co-drink plays a major role in further acting as a catalyst for these drugs.
In my opinion, honey would seem ideal. Because of it's Kapha hara, sukshma marganusari – penetrates deep channels and it is a yoga vahi (catalyst) – improving the effectiveness if the drugs multi-fold.
Honey is essential Anupana here. Corona is more related to Kapha Dosha. Honey also improves the taste of the combination, especially when we are using so much bitter herbs.
Just we need to make sure that Honey is not added directly to the hot herbal tea. At least we should wait for it to become lukewarm.

Mona Bhatt
I usuually do a simple one from my grandfather, as soon as I feel any minor symptoms
boil water with clove, cinnamon, turmeric, ginger, Himalayan black salt( helps in relieving the congestion) , black pepper and before drinking I add honey and fresh lemon juice. It has already helped me.
Dr Gururaja MB, Shimoga –
Neem, Guduchi, Aranya jeeraka (Centratherum anthelminticum), Holy basil, ginger, turmeric, Eucalyptus.
Eucalyptus would open up the respiratory tract.
Aranya jeeraka is one of the ingredients of grany's recipe of olden days….
It is antibacterial as well as anti viral …
One of the potent tikta rasa dravya and immunomodulator….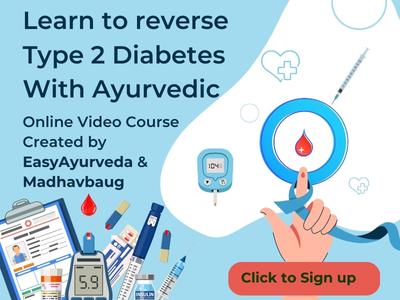 In olden days grandma use to prepare a decoction made out of kalamegha , saptaparna, and aranya jeeraka with little bit of jaggery , it was the preventive measure in those days for any seasonal viral or bacterial infections ….
And it was highly bitter but quiet effective
Ayurvedic Medicines
From different doctors, treating covid 19, this is what I have learnt.
For fever –
Mahasudarshana Vati,
Samshamani Vati,
Guduchi Satva
Amritarishta
Amrutottara kashaya etc any Guduchi, neem etc. containing medicines.
For respiratory symptoms
Shwasakasa Chintamani rasa
Shwasa Kuthara Rasa
Kanakasava
Mahalakshmi Vilas Ras
Swarna Malini Vasanta Rasa
Sahasra puti Abhraka Bhasma (also prescribed in fever)
Trailokya Chintamani Rasa
2 – 4 of the above in combinations, is being advised. (Requires prescription from a qualified Ayurveda doctor for using these medicines. The above ones are prescription only.

Haridrakhanda,
Talisadi Churna
and
Chyawanprash
these three are slightly under appreciated in Covid Care.
I mean, very less Ayurveda practitioners are talking about these three.
These three are very good for long term respiratory complications associated with Covid 19.
Haridra khanda – turmeric, Triphala, Trikatu, Trijata – all good for reducing kapha. and triphala and loha bhasma in it, also bring in the Rasayana effect – lung tissue rejuvenation effect
Talisadi is very good for productive cough>
Chyawanprash is so very appreciated for chronic respiratory illnesses.
agastya rasayana – very good for chronic respiratory cases associated with dyspnoea.
Kushmanda rasayana – can slightly increase Kapha, but very good to improve overall strength and immunity of the patient.
Kushmanda rasayana is often used in the post tuberculosis treatment management. To improve energy and weight.
So, it has its role, here for sure.
Probably, Kushmanda rasayana is very effective in
a. decreasing the fatigue caused by the antibiotic combinations that are given for covid.
b. It is also a medhya rasayana. So, can help the patient to fight brain fog and covid related mental stress.
Rasayana – anti aging medicines working on respiratory tract:
Agastya rasayana
Chyavana prasha
Tamboolavalehya
Bramha rasayana
Sarpiguda
Kamsa hareetaki
Dashamoola hreetaki
Eladi lehya
Chitraka hareetaki
Immune boosters
Guduchi (Tinospora cordifolia)
Amalaki ( Embelica officinalis)
Yasti madhu ( Glycyrrhiza glabra) – Licorice
Ashwagandha (withania somnifera)
Vidari kanda
Bala – Sida cordifolia
There are many more herbo-mineral preparations that are useful.
Tulsi
Ashwagandha
Guduchi
Kirata Tikta
parpataka
Kantakari
Brihati
Dashamoola
Neem
Turmeric
Most of the spices spices
Avaleha – herbal jam
Chyawanprash •
Agastyaharitaki Rasayana
Shwasahara leham
Vasaveha
Churna – herbal powders
Sudarshana Churna
Talisadi Churna,
Sitopaladi Churna
Arishta – Fermented liquids
Amritarishta
Dashamularishta
Parpatakarishta
Nimbamritasava
Kanakasava
Bhunimbadi Kada
Kashaya – herbal teas/ decoctions
Guduchyadi
Amrutottara
Gopanganadi
Nimbamritadi Panchatikta kashaya
Nagaradi Kashaya
Dashamoola Katutraya
Kashaya Panchatikta kashaya
Tiktaka kashaya
Mahatiktaka kashaya
Tablet options –
Vyaghradi gulika
Gopichandanadi gulika
Kombanchadi gulika
Panchanimbadi vati
Agasthyavyoshadi vataka
Tulsi Ghanavati
Sudarshan vati
Samshamani vati
Trishun tablet
Vilwadi gulika
Vettumaran Gulika
Lemon juice for Covid 19
Does lemon juice as nasal drops work to prevent / cure Covid 19?
In some parts of India, this theory is doing rounds. The logic is, lemon juice can destroy the lipid layer of the virus and thus it might help, if administered through the nasal route.
This theory has never been studied clinically.
There is no in vitro study which has been done to study this theory
The lemon juice has a pH of 2-3, it is highly acidic and can cause damage to nasal mucosa. For this reason, I have not seen lemon juice as a medicine for nasya therapy in any Ayurveda textbooks thus far.

Even if the the patient tolerates, the clinical trial on this has to prove that it kills the entire lot of virus, when administered nasally.

Hence, I urge the general public to not to take up this experiment and instead consult your doctor for the right advice.
If you think that it could be beneficial to prevent the covid 19, then one has to put the nasal drops, once every few hours, which would eventually burn the nasal mucosa.
Too risky an experiment to try.
Avoid it.

Does Coronil Effective Against Covid-19?
What is your opinion about Coronil Kit?
(Below description is NOT an advertisement)
Coronil Kit manufactured by Divya Pharmacy contains 3 components –
Coronil tablet – Ashwagandha, Tulsi (Holy Basil) and Giloy.
Anu oil as nasal drops and
Swasari vati tablet

Coronil tablet –
Giloy (Tinospora cordifolia) is very good immunity booster and useful in fever treatment. It is a good anti viral herb as well. Read more about Giloy Benefits and side effects
Ashwagandha is good to improve immunity, improves body strength and useful anti viral herb as well. Read more about Ashwagandha
Tulsi is potent anti viral and useful in fever, cold and cough. Read more about Tulsi
This combination is a good one to improve immunity and to fight against viral infections and fever.

Anu taila – is an Ayurvedic oil used as nasal drops. It strengthens the respiratory tract.

Swasari Vati is a tablet used in asthma, cold and cough.

This combination was given as a trial drug combination against Covid 19 on 280 patients and found to be effective in patients with mild symptoms.

But the license of these medicines were not taken specifically taken to treat Covid-19.
Hence, without prior government approval, conducting such a trial does not seem correct.
Naming it Coronil, which indirectly implies to be useful against Corona does not seem correct. The Ayurvedic drug licensing authorities should have raised objection against the name, when this product license paper was submitted.
Coronil license was taken as immunity-booster. Using it for a clinical trial without proper government approval does not seem correct.

Theoretically speaking, the medicine combination
boosts immunity,
useful in fever
and relieves respiratory symptoms.
But it will be very wrong to claim a 100% cure against Covid 19, just with a trial on a few patients with mild symptoms

What if a Covid 19 patient takes it, symptoms worsen and things go out of control?
I love Patanjali products. We use Patanjali Dantakanti toothpaste. But I fell they should have gone with proper routes and conducted trials with proper permissions.

As of today, they are able to sell the kit. But be aware that it might not work against Corona and they cannot sell it by saying that the kit is useful against Coronavirus.

It's true that modern science does not have specific answers against Corona. Patanjali's efforts are praise-worthy. I hope that they take the proper route and permissions for clinical trials and prove their point soon.
Aparajita dhooma – Fumigation
This is from Ashtanga Hrudaya Jwara Chikitsa – treatment for fevers –
Aparajita dhooma – to win over all fevers, especially Agantu factors – external causes for fever like germs, viruses, psychiatric factors, poisoning, injury etc.
पुरध्यामवचासर्जनिम्बार्कागुरुदारुभिः ॥ १६३ ॥
धूपो ज्वरेषु सर्वेषु कार्योऽयमपराजितः ।
puradhyāmavacāsarjanimbārkāgurudārubhiḥ || 163 ||
dhūpo jvareṣu sarveṣu kāryo'yam aparājitaḥ |
Pura (guggulu), Dhyama, Vaca (Acorus calamus),
Sarja – Vateria indica, Neem, Arka (Calotropis), Agarwood, Devadaru (Cedrus deodara) may be used for fumigation in all types of fevers. This is known as Aparajita Dhupa.
Procedure: Just get as many of them as possible, dry it and burn in open air and take the fumes to all parts of home.
What is CoronaVirus?
It is a large family of viruses causing illness from the common cold to more severe diseases like the
MERS-CoV – middle east respiratory syndrome AND
Severe acute respiratory syndrome SARS-CoV.
Novel corona virus is a new strain that has not been previously identified in humans. This is transmitted from animals to man.
Symptoms
Three important symptoms are –
Dry cough
Fever
Chest pain, breathing difficulty
Recently many Covid 19 positive patients are complaining about loss of taste (anorexia) and lack of smell (anosmia). These two symptoms stay longer in the patients, even after fever and other symptoms have subsided.
Other symptoms
Stuffy nose
Pharyngitis
Malaise
Myalgia
Diarrhea
Headache, bodyache, finger joints, joint pains especially associated with fever
Shortness of breath
Symptoms In severe cases
Pneumonia
Severe acute respiratory syndrome
Kidney failure
Death
Generally more than 80% of the infected lot develop only mild form of the disease.
A little above 10% develop severe form.
Ayurveda – Epidemic Diseases
Concept of Epidemic Diseases in Ayurveda:
Ayurvedic scholars and exponents of antiquity like Sushruta and Charaka recorded communicable and epidemic diseases in their works as aupasargika roga and janapadodhvansa respectively.
The concept of janapadodhwamsa mentioned in Ayurveda refers to the situation where there is wide spread damage to environment as well as life forms. Janapadodhvansa literally means destruction or annihilation of communities or settlements. Epidemics and outbreaks of highly communicable diseases have blighted mankind since time immemorial.
Charaka Samhita's reference about highly communicable diseases, prevention tips Charaka Samhita, Vimana Sthana 3rd Chapter.
Thought provoking questions by Agnivesha
How do all individuals having different physical constitution etc., suffer from the same diseases, due to the same set of causative factors? •common factors which often get adversely affected, resulting in simultaneous outbreak of diseases having similar symptoms that destroy communities. The common factors which affect mass population are vayu (air), udaka (water), desha (land) and kala (season).
Modes of transmission:
Sushruta Samhita Nidana Sthana 5th Chapter
Prasanagat – close interaction
Gatra samsparshat – physical contact with the diseases individual
Nishwasa – through inhalation, droplet infection
Sahabhojanat – close contact such as sharing food
Sahashayya – sleeping together
Asana – using same sitting arrangement
Vastra – using same cloth
Using the same cosmetics
Malya – wipes and hand kerchief
Understanding Corona Through Ayurveda
Samprapthi ghatakas – Pathology blocks
Dosa – In severe cases, all the three Doshas are vitiated, with specific aggravation of Kapha Dosha.
Dooshya – Rasa Dhatu – nutritious fluid formed after digestion – Usually in all fevers, Rasa dhatu is directly involved.
Agni – manda – low digestion strength
Ama – Sama – Symptoms of Ama – altered digestion and metabolism are evident.
Srotas – Pranavaha srotas – respiratory tract, Rasavaha Srotas – Rasa channels
Sroto dusti prakara – atipravritti and sangha – Excessive flow, blockage
Avasta – atyayika avasta – Requires immediate care
Site of origin – Udhbava sthana – Agantuja – external factor – a virus, Amashaya – Stomach – usually the site of origin of fever.
Spread area – Sanchara sthana – urdhwa shareera – upper part of the body
Symptoms exhibited area – Vyakta – urdhwa shareera – upper part of the body, where Kapha is naturally dominant.
Treatment for communicable diseases:
Panchakarma – five elimination therapies (viz., emesis, purgation, enema- niruha and anuvasana types and errhines) are considered the best.
Rasayana chikitsa (rejuvenation treatment with anti ageing, immune boosting medicines)
Symptomatic treatment
Non-medicinal treatment:
Truthfulness, compassion for living beings, charity, sacrifices, worship of God, observance of right conduct, tranquility, prophylactic protection of oneself and seeking one's own good, residing in a wholesome country,service to those observing brahmacharya (celibacy) and following it.
Discussion of religious scriptures, constant association with the righteous, the well disposed and those who are approved by the elders- all this with a view to protecting life has been termed 'medicine' to those who are not destined to die in that critical time.
Possible Principles of Corona Management with Ayurveda
Principles of management of Corona:
For the conditions affecting pranavaha srotas one has to adopt Shwasa chikitsa – the treatment recommended for Breathlessness and related disorders.

Principles of management of shwasa
Main emphasis is on Vata Kapha
With an emphasis on pitta sthana.
Treatment:
External massage with karpooradi thaila or Lavana Taila – sesame oil mixed with rock salt
Followed by nadi sweda (sweating treatment through pipes)
Prastar (exposing to hot materials and inducing sweating) and
Sankara sweda (bag of heated herbs used for sweating)

This treatment helps to open up clogged passages of respiratory tract.
This also enables the easy movement of vata Dosha in respiratory tract.
Treatment based on the condition of the patient and Dosha
Durbala – with less strength – improving strength and immunity
Balawan – good strength – Panchakarma detoxification procedure, as the patient strength is good and he can tolerate strong procedures
Kaphadhika – kapha is increased – Vamana Panchakarma
Vatadhika – vata is more – Basti – Enema treatment
Kaphadhika and balawan – Panchakarma and rasayana prayoga (rejuvenating medicines)
Durbala and vatadhika – Weak and Vata aggravated condition – tarpana – nourishing treatment
Management of dry cough:
Dry cough is a common manifestation and therefore it has to be managed with snehana (supplementation of oleaginous material). It is treated with
Gritha – rasna dashamooli gritha, vasa gritha, kantakari gritha, vidaryadi gritha etc..
Basti – Enema treatment – As relevant – mostly anuvasana Basti – oil or fat enema
Ksheera – medicated herbal milk – Eg: Garlic milk or Long pepper milk
Yoosha – soups added with trikatu (ginger, pepper, long pepper)
Fat rich diet mixed with spices
Administer foods like barley, kodo millet, finger millet, oats
You slightly spice up the dishes that you consume, especially with trikatu – ginger, pepper and long pepper.

Dhoomapana – herbal smoking:
When the Doshas are aggravated in minute quantity in respiratory tract, then they may produce a discomfort with mild wheeze (with a block in the air way there is a typical musical sound that is produced) heard.
In such instance herbal smoking is very useful in reliving the block and congestion in the respiratory tract.

This is from Ashtanga Hrudaya Jwara Chikitsa – treatment for fevers –
Aparajita dhooma – to win over all Agantu factors – external causes for fever like germs, viruses etc.
पुरध्यामवचासर्जनिम्बार्कागुरुदारुभिः ॥ १६३ ॥
धूपो ज्वरेषु सर्वेषु कार्योऽयमपराजितः ।
puradhyāmavacāsarjanimbārkāgurudārubhiḥ || 163 ||
dhūpo jvareṣu sarveṣu kāryo'yam aparājitaḥ |
Pura (guggulu), Dhyama, Vaca (Acorus calamus), Sarja, Neem, Arka (Calotropis), Agarwood, Devadaru may be used for fumigation in all types of fevers. This is known as Aparajita Dhupa.

Just get as many of them as possible, dry it and burn in open air and take the fumes to all parts of home.
Method of herbal smoking:
Turmeric, castor leaves
Laksha ( Laccifer lacca)
Devadaru ( Cedrus deodara)

Do it yourself –
Take turmeric and neem powder – 1 tablespoon. Mix it with a teaspoon of ghee. Burn it on hot pan and expose yourself to the fumes coming out of it.
The above are purified appropriately and then powdered and made into a wick with ghee or oil and then dhoomapana is done.

Simple combination for herbal smoking:
If only a few ingredients are available then use them accordingly. •Simple and effectively we can use turmeric and along with cinnamon, cardamom and clove. •Powder the above and mix them well and then smear them on a thin cotton cloth dip it in a little of sesame oil or ghee then use It for dhoomapana.
Swedana – sweating treatment:
Local fomentation through various means when there is a cold nose and chest congestion.
Fomentation can be in the form of dhara (pouring warm or hot liquids or oil).
Using kanji( fermented gruel), dhanyamla (fermented liquid), takra for dhara is ideal.
Oil such as karpooradi thaila, chinchadi tahila, marichadi thaila etc is helpful.
Bags of some monocots, dicots and legumes can be used for fomentation.
Eg : sesame, horse gram, black gram, wheat etc they can be used dry or wet immersing them in amla dravya (kanji, dhanyamla, buttermilk)
Pachana and Agni deepana – treatment to improve digestion:
Sanjeevani vati
Samshamani vati
Agnitundi vati
Kravyada rasa
Chitrakadi vati
Shivakshara pachana choorna
Vamana treatment:
Madana phala yoga along with licorice, rock salt, in the form of herbal paste (lehya) for easy administration or it may be used in the form kashaya or phanta (hot infusion)
Note – if vamana is done in the absence of kapha dosa then it may lead to problems.
Management of fever:
The type of fever considered here is Agantuja jwara – fever due to external causes, in this case, virus.
Here the emphasis is on vata dosha
Gritha kalpana such as the
Indukanta gritha
Sukumara gritha
Kalyanka gritha are used.
Medicines used in pranavaha srotas
Taleesadi choorna, Sitopaladi choorna – Both are very useful against cough, cold and breathing problems
Karpooradi choorna – improves digestion and respiratory health
Shatyadi choorna – improves breathing
Dhanawantara vati, Vayu gulika – general supplement for all things related to immunity, digestion, respiration and metabolism
Shwasa kasa chintamani rasa – Herbo-mineral preparation, requires doctor's prescription to take, useful in asthma, breathing difficulties, shortness of breath.
Elakanadi kashaya – Herbal decoction used in chronic bronchitis, asthma
Balajeerakadi kashaya – useful in cough, cold, asthma.
Dahamoolakatutrayadi kashaya – healthy combination of 10 roots (Dashamoola), Trikatu and Vasa (Adhadota vasica) – useful in fever, weak digestion and respiratory diseases
Dashamoolarista – useful in inflammation, joint pain, fever and respiratory diseases
Kanakasava – good broncho-dilator. Improves breathing
Vasakasava, Pushkaramoolasava – Reduces cough, improves breathing, relieves chest pain, discomfort
Tamboolavalehya – Made of betel nut
dashamoola hareetaki – eases breathing
Gomutra hareetaki – useful in fever associated with cold, cough
Breathing difficulty and chest congestion are the main symptoms / complications of of Coronavirus.
So, patients who have history of Asthma, bronchitis, chronic Upper / lower respiratory tract infection, for them, It is best to take the below medicines for 4 – 6 weeks as precaution.
Kanakasava – Adult dose – 15 ml, mixed with 15 ml water 2 times a day after food.
Bharngyadi kashaya – Adult dose – 15 ml, mixed with 15 ml water 2 times a day after food.
Pushkaramoolasva – Adult dose – 15 ml, mixed with 15 ml water 2 times a day after food.
Shrungyadi choorna – half teaspoon 2 times a day after food
Shwasahara leham – 1 -2 teaspoon 2 times a day after food.
Kantakari avaleha – 1 -2 teaspoon 2 times a day after food.
Vasavaleha – 1 -2 teaspoon 2 times a day after food.
Dashamoola katutrayadi kashaya – Adult dose – 15 ml, mixed with 15 ml water 2 times a day after food.
Disclaimer: There is no guarantee / clinical proof that these would work. Use after consulting your healthcare practitioner.
Fever medicines –
Langhana (fasting or light diet) initially
Followed by anti-fever medicines
Amritottara kashaya – very useful in fever
Drakshadi kashaya – useful in fever with very high body temperature.
Sudarshana ghana vati
Balaguti
sanjeevani vati
Amritharista
Sudarshanasava
Pariapatadi khada
Tribhuvan keerti rasa
Mritunjaya rasa
Godanti bhasma etc…
Symptomatic treatment:
Headache – steam inhalation with marmani lepa
Diarrhea with fever – Ananda bhairava rasa
Body ache – mild sweating treatment
Cold –
lakshmi vilasa rasas,
pippalyasava,
varanadi kashaya,
kanchanara guggulu – especially when Kapha is high
Ayurvedic Prevention Remedies For Corona
Common methods to prevent infection spread
Regular hand wash –
Covering the mouth and nose while coughing and sneezing with arm
Avoiding contact with those showing symptoms of coughing or sneezing.
Social distancing. Stand at least 1.5 meters away from any other suspected person.
Precaution for roots of entry
The root of entry are suitable for the virus are the exposed areas.
These areas have to be secured and there is primary reference for this in Ayurveda in terms of dinacharya- healthy daily regimen
Precaution for roots of entry
Vamana – kapha kala – spring season
Anjana – eye collyrium
Nasya – nasal medication administration
Dhooma – medicated smoke
kavala gandoosha – oil pulling or gargle
Karna poorana – for the ear
Abhyanga – oil massage regularly
Dhoopana – Fumigation for the environment
Vamana – kapha kala
This being the vasanta rithu and the time when the kapha dosa accumulates.
As the kapha accumulated in excess can always predispose to the diseases of respiratory tract and precisely the COVID – 19 has an affinity to respiratory tract.
Therefore if kapha is in excess one has to eliminate the kapha dosha as per the eligibility of the patient.
Anjana – eye
The eye salve is very useful.
You may use the eye drops as mentioned in ayurveda – souveeranjan.
Market available eye drops also may be used alternatively.
Nasya – nasal medication
Anuthaila nasya is mentioned for regular use but one may use this as per the requirement. •One or two times a day at least.
Dhooma – medicated smoke
Medicated smoke inhaled through mouth and exhaled through mouth is the method mentioned in Ayurveda.
Kavala – gandoosha – oil pulling or gargle
•This is a method of mouth rinse or gargle with appropriate material like decoction, oil, ghee etc.
Karna poorana – for the ear
Application of appropriate oil to the ears.
Kshara thaila
Vacha lashunadi thaila
Marichadi thaila
Dhoopana – Fumigation
Aparajitha (Clitorea ternatea) dhoopa is a very good treatment for disinfecting the environment. Or,
Collect a handful of below items in an iron or steel pan. Put it on fire. Expose all parts of your home to the fumes coming out of it.

Garlic skin, onion skin, mustard, rock salt, neem leaves, white dammar, Shallaki, Vacha, Guggulu, Sarja, Raala (Ral), Agarwood (Agaru), Cedarwood (Devadaru) (Courtesy – Dr Ajayan Sadanandan).
Abhyanga – oil massage regularly
Doing oil massage regularly is a very important maneuver which is to be done with slight modification.
Hebbar's preventive Medicine Choices
Dr Hebbar's personal choice of prevention medicines
4 Tulsi leaves per day
Nimbamritadi panchakatikta kashaya
fever – anti viral / immunity bosoter – Guduchyadi kashaya / Amrutottara kashaya
For prevention against respiratory symptoms:
Dashamoolarishta / Dashamoola katutraya kashaya, Shwasahara Leham, Chyawanprash.
Vaccine Debate
Should You Go Ahead With Covid Vaccine?
Below are some of the thoughts:
Ms Gita:
I think we should not take until 2022 when there is proven efficacy and safety and the commercial and public health drivers of urgent vaccination are no longer in picture
I totally agree. There will be a much better idea of long term effects and efficacy in a year or two.
Unfortunately there is very high pressure to get vaccinated here in the UK.
Ms Shreelatha – Ayurvedic World, Orlando FL, USA
We all know that in reality 90% of the population will take the vaccine, hence I feel as Ayurvedic professionals, we should guide the clients on how to prepare the body before a vaccine(immuno-modulators like guduchi), during the fever/soreness and post vaccine fatigue. Moreover when clients are already taking allopathic medications, many times immune suppressants, not taking vaccine would be foolish for them. This is my opinion.
Ms Deepti Singh Suri of YogaHabitat, Chicago
Let's not be anti Vaxers. We as Ayurveda Practitioners do not have any successful treatment or cure for Covid. Allopathic treatments and vaccinations have been successful after the trials. I would like to learn to prepare the body to increase immunity. I do not take flu shots but i am not going to take covid lightly.
I have seen many people dying. Doctors, nurses as well as neighbors. No one was older than 50. Absolutely healthy, marathon runners, teens. Good today and in the ER tomorrow and at the funeral home on Day 4.It can't be taken lightly.
Dr Padmavathi, Homeopathic doctor:
We cannot underestimate COVID virus, but the debate is if the vaccine side effects are more then not taking a vaccine then we need to think.
Also I would like our population to rely on Homoeopathic preventives and Ayurveda to prepare our bodies for vaccinations.
Dr Ashutosh Tiwari
In ayurveda acharya charak has said that पुरुष पुरुष विच्चै । puruṣa puruṣa viccai |
This means each individual is different from other. What this mean is everything should be personalized. So while deciding treatment we have to keep this principle in mind. Also in ayurveda it is said that all the efforts are fruitful till life (आयु शेष – Ayu Shesha) is remaining . That is the reason people as young as 28 yrs died due to covid and we have heard stories of 90 yrs old surviving. So whatever be the way of treatment be it a vaccine, ayurvedic immune building, homeopathic etc. are efforts to save life. You can only talk of other thing if there is life is left. Vaccines have played major role in preventing life even before covid. Many viral diseases have been eradicated like small pox, polio have been eradicated because of vaccines. So there is no doubt that vaccines are important for saving lives. As far as vaccine for covid is concerned questions are raised because it is developed very fast. Normally it takes 7-8 yrs for vaccine develpoment.But when it is matter of life or death you have to save life first then you can make it healthy. So think it should be coordination of health science be it allopathy, ayurveda, homeopathy that will be helpful.
Is it true that optimal Vitamin D will prevent Covid?
One Ayurveda practitioner: My family member died – with optimum Vitamin D level confirmed by multiple blood tests over last 10 years & recently (125 nmol/l). Cause: COVID.
Ms. Kala:
The Ayurveda Vaidyas have the knowledge but they have not been given a level playing field to have a say in the creation or implementation of the vaccines and that is the reason why some of us are skeptical. The wisdom in Ayurveda that we are a microcosm of the macrocosm is not practiced or understood in the society at large. So just looking at the need of the hour and not mending our ways is not going to work. If not covid something else will crop up. Short term view will hurt us long term
Dr JV Hebbar:
All said and done, if I and my family members were exposed to covid 19 in a pretty big way, we would take the vaccine shots as early as possible.
Desperate times, desperate measures.
The big vaccine rollout would take at least a year to reach the masses here in India. Considering that the cases have dropped down drastically and there is very less chance of exposure, we have decided to wait for a while. I would suggest the US and UK people to take the vaccine. May be after delaying it as long as possible (if your plan is just to stay and work from home and there is no chance of exposure). But if there is chance of exposure, take it. The world needs allopathy as much as it needs Ayurveda and other health sciences. ?
Managing Covid Vaccine Side Effects
How to Counter The Side Effects Of Covid Vaccine?
The decision of vaccine is left for the individual to make.
If you take the vaccine and want some Ayurvedic help to reduce the probability of side effects, here are a few tips. Disclaimer: This is just theoretical analysis. No clinical trial is done on the below content. Consult and follow your doctor's advice.
All matters are strictly for educational purpose only.
Countering The Side Effects Of Covid Vaccine:
Commonly found side effects: Pain at the point of injection, tiredness, fever or headache, as well as muscular or joint pain.
The vaccine side effects are mainly affecting Rasa (nutrition in blood circulation) and Rakta Dhatu (blood tissue).
General medicine to keep most of the side effects away and to have a boosted immunity:
Amrutottaram kashayam – herbal tea contains Indian tinospora, ginger and Haritaki. Very good to correct and improve immunity, reduce chances of fever and inflammation. Regular adult dose is 10 ml, mixed with 10 ml water, twice a day, half an hour before food for 1 week.
Chyawanprash – to keep immunity high and to improve the respiratory health. Dose – 1 teaspoon in the morning, before food, with milk or water for 1 month.
Ksheerabala oil 101, Amritarishta, Guduchi Sattva, Guduchi Kashaya are also other alternatives to have optimum immunity.
Important Herbs:
Guduchi – Tinospora cordifolia
Ashwagandha – Withania somnifera
Dashamoola – Group of 10 anti inflammatory herbs
Tulsi – Holy Basil
Yashtimadhu – Licorice
Kalamegha – Andrographis paniculata
Katuki – Picrorrhiza kurroa
For the pain at the point of injection:
Do not move the limb to which injection is given. More the movement, more the Vata aggravation, more the pain. Keep the muscle relaxed as much as you can.
Make a salt pack with cotton cloth. Heat it gently on a stove pan and gently touch the site of injection with this warm salt pack. Do not do it, if there is extreme redness or pus.
Cold pack for a few minutes can help to reduce the pain.
If there is no pus, applying Mahanarayana oil can reduce the pain and swelling.
Important herbs:
Guggulu – Commiphora mukul
Shallaki – Boswellia Serrata
Rasna – Pluchea lanceolata
Dashamoola – Group of 10 Roots
Devadaru – Cedrus deodara
Kushta – Saussurea lappa
Fever
Consult your doctor and follow the advice.
Amrutottaram Kashayam, Amritarishta, Sudarshan Vati, Sudarshana Churna, MahaSudharshna Churna, Shad Dharana Churna etc. are useful.
Headache:
Trishun tablet, Yogaraja guggulu, Shirashuladi Vajra Rasa, Rasnadi kashayam tablet are useful.
Bodyache: Dashamoola kashaya Pathyaksha dhatryadi kashaya Rasnadi kashaya, Maharasnadi Kadha, Rasnadi guggulu
Fatigue, Malaise:
Ashwagandharishta, Balarishta, Vidarigandhadi Kashayam
Allergic reaction:
Haridra Khanda, Dashamoolarishta, Gandhaka Rasayana,
Kaishore Guggulu, Vilwadi Gulika, Khadirarishta.
Rest of the symptoms are based on the symptoms and tissues involved.
Krishnapatnam Ellore Remedy
In Krishnapatnam town of Nellore district of Andhrapradesh, India, A folklore Ayurveda practitioner – Anandiah has been giving Ayurvedic medicines that have shown promising results in improving the Oxygen levels in the Covid-19 patients. The formula of this mediicine(s) is attached to this email.

The probable mode of action of this medicine is explained below
Dr JV Hebbar
Assumption 1 – I assume that, the one medicine in the list is put as eyedrops and the rest are administered orally?
Assumption – 2 – Covid 19 is being considered more of a vascular disease.
Background truth – Heating of honey for oral consumption is strictly contra indicated in Ayurveda. But let us overrule this rule for this point of discussion. Doubt on the efficacy of the remedy There is a big question if this remedy really makes an statistically reliable change to the covid 19 outcome, as ~85 % of covid 19 patients auto recover without any complications, with very less medicines.
For the sake of argument, let us believe that it works and let us try to find out how.
Intervention point to stop Covid 19 progression –
Stop the thrombosis happening at the lung blood vessels. If you stop this, there will not be dyspnea, decreased O2 concentration and there will not be respiratory bacterial infection and pneumonia.
My observations – (open to countering or improvisation)
There is a concept of madhupaka – boiling Madhu with other ingredients, upon which, Dr Krishnamurthy has written an article in EasyAyurveda
It is about non healing wounds by external application. Turmeric, Haritaki milk are cooked in honey -> applied externally, heals the wound. So, with this, we get a hint that, if honey is cooked with wound healing, not-so-very hot herbs, it can close the blood vessels and cause wound healing. If we improvise on this theory if honey is cooked with hot and spicy – vasodilating, potentially thrombolytic herbs, and if those herbs in the honey medium are served to the vasculature of lungs, then these blood vessels will remain patent and do not undergo thrombosis or break down the thrombo-embolism, hence, the person cannot go into the second stage of covid 19 complication which is blockage of vasculature of lung – which then causes dyspnea.
If dyspnea is prevented, further progression into lethal infection and pneumonia is stopped. Question is how the medicines in the honey medium reach the lung vasculature:
The eye drops goes through the nasolacrimal apparatus into the nose and then to the lungs.
The oral medicines reach lungs via absorption and blood circulation.
Mucormycosis
Tamra Bhasma
Arogyavardhini vati
Gandhaka Rasayana
Vilwadu gulika
Bhallataka Rasayana
Krumikuthar rasa
Krumimudgar rasa
Asthiposhak vati
Arka pushpa swarasa nasya – Nasal drops of juice extract taken from Calotropis gigantea
Brushing teeth with pongamia and neem
Camel milk
Post Covid Brain, Mental issues
Do you have any advice for post covid brain and mental symptoms?
Dr JV Hebbar
The symptoms that occur after the covid infection is relieved, which can last for a few weeks to few years, are called long term post-covid symptoms or long covid symptoms.
These symptoms may appear irrespective of severity of covid symptoms. Even a covid attack with mild symptoms, spanning only a few days can produce long standing post-covid symptoms.
Mind and brain related symptoms:
Fatigue, lack of memory, lack of concentration, increased sleep or reduced sleep, depression, anxiety, dizziness, weakness –
First, the health of the blood vessels of the brain should be ensured with scanning, to rule out any clots, hemorrhages, brain tissue damages etc.
Brahmi ghrita – memory, sleep issues, helps the brain to think less and focus deeply on one topic.
Ashwagandha ghrita, avaleha (herbal jam), Ashwagandha powder tablet etc. – Helps with fatigue, improves mental energy and strength. Also, a very good anti oxidant for your brain.
Mahakalyanaka ghrita – Useful in depression, sleep issues, negative thoughts, headache, has excellent anti aging effects.
Shankhapushpi syrup / tablet / capsule – Makes the brain sharper, improves your thinking power, memory, intelligence and concentration.
Manasamitra vatakam, Brahmi vati – Depression, sleep issues

Brahmi taila – can be used as regular hair oil. Apply a teaspoon of it, 1 hour before hair wash, once or twice a week, apply a few drops of it, in the morning.
Night, while sleeping, apply a few drops on to your feet, forehead and temple region with gentle massage. It helps to calm the mind, relieve fatigue and improve quality and depth of sleep.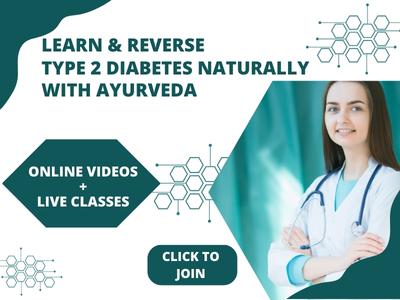 Brahmi taila or Anu taila nasya is useful. Your Ayurvedic doctor would be the best judge.
Shirodhara treatment with brahmi taila or ksheerabala taila or bala ashwagandhadi taila could be very useful to relieve most of the mental symptoms.
If you can get gotu kola leaves, using it as chutney or Tambuli (a buttermilk / curd preparation) on a daily basis, is very useful. Along with these, simple pranayama and just a 10 minute Yogasana schedule can be very beneficial for your mental health.
Keeping yourself motivated, talking to positive people around you, actively getting into some hobbies will keep your mind refreshed and away from gloominess.
It is safe to conclude that, after a covid infection, while continuing the treatment with your regular doctor, consulting an Ayurvedic physician and supplementing with Ayurvedic treatment protocol can be very helpful. It will ensure your safe passage into healthy and natural living. 😊