Trikatu Churna is a simple mixture of three Indian spices. Trikatu Churna is in powder form. It is widely used in Ayurvedic treatments and in Indian household. Trikatu Churna falls both under medicinal herbs and dietary herbs. Trikatu churna is also known as Trikatu choornam, Trikatu choorna, Katutraya churna, Kadutraya churna etc.
Chruna is a Sanskrit term meaning powder. Trikatu – Tri – means three, katu – herbs that are hot and pungent. Overall, Triaktu powder is a fine powder mix of three spices.
What is Trikatu churna?
Trikatu powder contains three spices in equal proportions.
Black pepper – Piper nigrum
Long pepper fruit – Piper longum
Ginger – Zingiber officinalis.
If these spices are available, the Trikatu powder can be made at home, under hygienic conditions, using a mixer.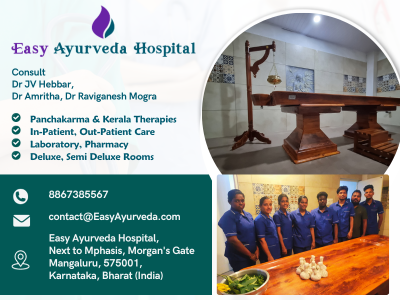 Trikatu synonyms, benefits
Synonyms: Trikadu, Katutraya, Vyosha, Trigadugam, Trikatukam, Trikatuka
Thirikatugu Chooranam – manufactured by SKM Siddha & Ayurveda Company.
Trikatu is hot in potency. Trikatu is stimulative in nature, good for liver, spleen and pancreas. Trikatu choornam stimulates stomach to produce enzymes. Hence it helps in digestion. Trikatu is also good for respiratory system.
Traditional references

Trikatu Churna is also known as Trayushana. Ushana means hot or pungent.
Deepana – it improves digestion strength.
Shleshmaghna – it balances Kahpa dosha.
Medoghna – it burns fat. Reduces cholesterol levels.
Kushta – useful in skin diseases.
Peenasa – useful in running nose, allergic rhinitis.
Jayet Arochakam – relieves anorexia.
Ama – useful to relieve Ama (a state of indigestion).
Meha – useful in diabetes.
Gulma – useful in abdominal tumor, bloating.
Galamaya – useful in throat infection and diseases.
Reference of Thirikatugu Chooranam:
Agasthiyar Paripooranam- 400.
Indication
Trikatu for liver, skin diseases, ascites:
Trikatu is experimentally proven to have liver protection activity against liver damage. (research). Its Deepana, Pachana effect (Carminative and digestive) can be understood as its ability to stimulate liver to produce enzymes. (Pitta = digestion capacity = digestive enzymes. Trikatu increases Pitta.)
Its one ingredient – Pippali (long pepper) is especially used in treating hepatomegaly and splenomegaly.
Black pepper is an excellent antiviral and antibacterial spice (research), Hence useful in liver infection.
For this reason, Trikatu is an ingredient of many Ayurvedic medicines targeted for liver disorders. For example:
Parpatakarishtam – Used in anemia, chronic liver disorders, hepatomegaly
Sarva Jvarahara Lauha – used in hepatomegaly
Gudapippali – used in infectious liver conditions
Other such examples (including, but not limited to) are – Patoladi Churna, Navayasa churna.
Trikatu for skin diseases:
Intake of Trikatu along with Harad (Haritaki), Jaggery and sesame oil for 1 month cures skin diseases. (reference: Charaka Chikitsa Sthana 7/61)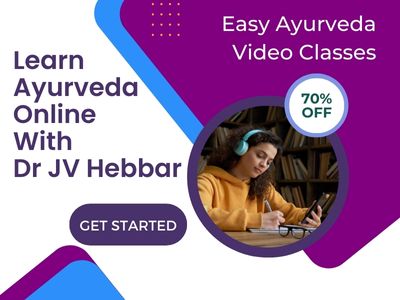 Trikatu for ascites:
Reference: Charaka Chikitsa Sthana 13th chapter)
For the patient suffering from Kaphaja type of Udara Roga (ascites with Kapha Dosha dominance, fat-less buttermilk added with Yavani, Rock salt, cumin seeds and Trikatu is administered.
Indications of Thirikatugu Chooranam:
Kaichchal/suram [fever]
Murai kaichchal/murai suram [intermittent fever]
Sanni [delirium]
Seethalam [cold]
Irumal [cough/bronchitis]
Seriyamai [indigestion]
Agnimaandham [dyspepsia]
Vayittru porumal [flatulence]
Seriyamai vayittru vali [stomach pain due to indigestion]
Seriyamai kazhichchal [diarrhea due to indigestion]
Dose, side effects, research
Dose: 500 mg to 3 grams in divided doses in a day, preferably after food. Trikatu Churna can be taken along with honey or water. If it is too spicy to taste as such, it can also be added to food and taken along with the food.
In case of gastritis patients, where Trikatu needs to be administered, it is administered along with Shankha Bhasma.
Trikatu Side Effects – Due to hot potency, Trikatu may worsen gastritis. May cause burning sensation in higher doses.
Research articles on Trikatu – Trikatu churna – action against intestinal worms (anthelminthic activity) – read here Anti bacterial effect of Trikatu churna – read here Liver protective activity of Trikatu churna – read here
Before food or after food?
what would be the best time to have trikatu churna, before meal or after meal to improve appetite and assimilation of food? and how much before or after i should take it?
Answer by Dr JV Hebbar
If the patient does not have heart burn, then before food. If patient has heart burn / sensitive stomach, then after food. Dose is 3 – 5 grams, based on doctor's advice.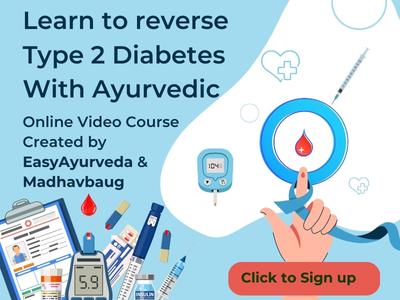 Ayurvedic medicines
Ayurvedic products with Trikatu Churna as ingredient –
Trikatu Ayurveda – Trikatu is a unique herbal combination. When used along with other herbs, Trikatu enhances the bio-availability of active constituents of the co-herbs in the target area of disease. Trikatu is used as an ingredient in many Ayurvedic medicines such as Kanchnar Guggul, Navayasa Lauha, Dashamoolakatutraya kashaya, Ashwagandharishta, Cofavin syrup, Cofavin DM syrup etc.
Herbal jams –
Chitrak haritaki
Dashamoola Haritaki
Vilwadi Lehyam
Haridra Khand
Tablets:
Gokshuradi Guggulu
Shiva Gutika
Yograj Guggulu
Herbal ghee with Trigadugam
Triphala ghrita
Vyoshadi Vataka
In Pittaja Udara (ascites due to Pitta), Buttermilk prepared from well formed curd along with the powder of Trikatu.
If the patient is suffering from Sannipatika Udara (ascites with all Three Dosha imbalance, then he should take buttermilk along with Tryusana, Yavakshara and rock salt.
Use of Trikatu in proprietary Ayurvedic medicines:
Trikadu is used as an ingredient in many Ayurvedic medicines such as
Pep-up tablet, which is used for the treatment of anorexia, flatulence, indigestion and dyspepsia.
Zeal Cough Syrup – Manufactured by Vasu Healthcare pharmaceuticals, Vadodara, Gujarat. Zeal cough syrup is a safe cough therapy with triple action formula.
Zeal Herbal Granules is a proprietary Ayurvedic medicine manufactured by Vasu Healthcare pharmaceuticals, Vadodara, Gujarat. Zeal Herbal Granules facilitates congestion free easy breathing.
Zeal Kid Drops – It is a safe and effective treatment for cold and cough in children under 3 years.
Presentation of Thirikatugu Chooranam:
Pack of 100 g & 500 g.
Trikatu with meals?
Can Trikatu be taken along with food? 
Trikatu is an Ayurvedic spice combination with ginger, black pepper and long pepper. It is used for the treatment of obesity, cough, cold and weak digestion. One of the problems with Trikatu is, it is hot and some people with sensitive stomachs cannot tolerate it. 
So, if you start feeling a burning sensation in the stomach after taking it, then better to mix it with food and take it. This this way, stomach mucosa is not directly exposed to Trikatu's hotness and pungency.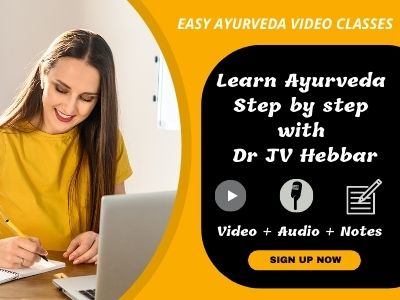 For people who feel burning sensation even when taken with meals, they can take it soon after meals.