Shankhapushpi is a very famous Ayurvedic medicine used to improve memory, intelligence etc. It is also used in other conditions like vomiting and toxic conditions.
Botanical Name- Convolvulus pluricaulis Chois (Convolvulus microphyllus Sied. Ex. Spring)
Family- Convolvulaceae – Trivrit Kula
Medicinal properties
Convolvulus pluricaulis Medicinal Properties
Rasa (taste)- Tikta (bitter)
Guna (qualities) – Snigdha (unctuous, oily), Picchila (sticky)
Vipaka-madhura – undergoes sweet taste conversion after digestion
Veerya – Sheeta – coolant in nature. As per Bhavamishra – Ushna (hot potency)
Prabhava – Special effect – Medhya – improves intelligence.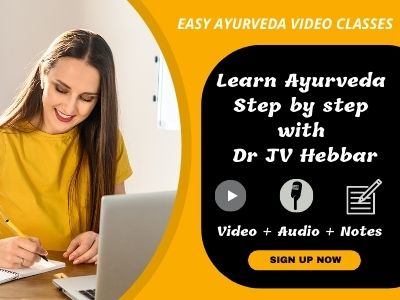 Effect on Tridosha
Balances Pitta and Kapha.
Part used, Dosage
Whole plant, root, seeds, ash (alkali).
Shankhapushpi Dosage-
Paste 1-2 g
water decoction (Kashayam / infusion) – 50-100 ml in divided quantity per day,
Kshara (alkali preparation) 250 mg – 2 g in divided dose per day.
Shankhapushpi capsule – 1 capsule once or twice a day, before or after food as advised by the doctor.
Sanskrit verse
Traditional Benefits
Medhya – Paste of Shankhapushpi improves memory and intelligence
Rasayanam – anti aging, improves life expectancy, longevity
Kasajit – useful in cough, cold
Visha – useful in toxic conditions, natural detoxification
Apasmara – useful in epilepsy
Unmada, Bhuta – useful in psychiatric disorders
Chardihara – useful in vomiting
Sara – promotes movement of liquids in natural path, useful in constipation
Vrushya – acts as aphrodisiac
Manasarogahrut – useful in mental disorders, depression
Smrutiprada – improves memory. Hence useful in Alzheimer's disease, dementia and in students seeking memory improvement.
Kantida – improves skin complexion and quality of the skin
Balada – improves strength
Agnida – improves digestion power
Kushta – useful in skin diseases
Krimi – useful in intestinal worm infestation
Anidra – useful in insomnia, induces sleep
It improves hair quality and promotes hair growth
Useful in high BP (hypertension) and hematemesis (blood vomiting)
Because it enhances mood, relieves anxiety and acts as an aphrodisiac, it is quite useful in treating sexual disorders in men.
It has mild diuretic action. Hence used in relieving fluid retention.
It is used in treating migraine and tension headaches
Leaves – are used in treating asthma and bronchitis.
Its leaves and flowers are used in treating high blood pressure.
Use as rejuvenator
Shankpuspi for anti ageing purpose
As per Charaka Samhita Chikitsa Sthana 1.3, regular intake of  2 – 3 grams of paste of Shankhapushpi is explained as an excellent brain tonic and rejuvenator – Medhya Rasayana.
Use in pregnancy, lactation, children
Usage of Shankapuspi in pregnancy, lactation, children-
During pregnancy, take this only if your doctor prescribes, for the prescribed amount of time.
It is quite safe to use in a lactating mother.
It is safe to use in children above 3 years of age, in smaller doses.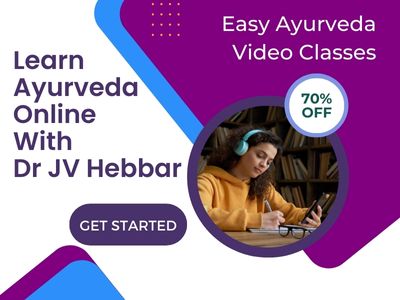 Use for de-addiction
Is Dabur Shankhpushpi helpful in recovering from addiction?
Though it is not directly indicated as a De-addiction medicine. It helps to treat shivering, confusion, memory problems, depression and anxiety that are associated with the process of De-addiction.
Can Shankapushpi be used to recover from addiction?
Research
Medicinal importance
Experimental study on effect on brain
Side effects
Because it decreases blood pressure, people with low BP should exercise precaution.
People on treatment for hypertension should consult their doctor before taking this herb.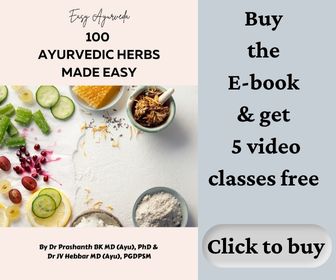 Interaction with medicines, supplements
Can this be used while taking Homeopathic medicine?
Yes. This product does not react with homeopathic medicine.
Can this medicine be continued while taking supplements like multivitamin tablets, Omega 3 fatty acids etc?
Yes. Generally, this product goes well with most dietary supplements. However, if you are taking more than one product per day, please consult your doctor for an opinion.
With western medicines
Seek your doctor's advice if you are taking this product along with other western (allopathic / modern) medicines. Some Ayurvedic herbs can interact with modern medicine.
If both Ayurvedic and allopathic medicines are advised together, then it is best to take Allopathic medicine first, wait for 30 minutes and then take the Ayurvedic medicine.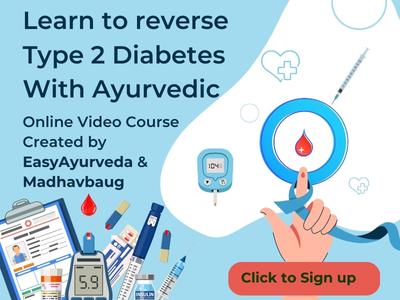 Ayurvedic medicines
Ayurvedic medicine with Shankhapushpi ingredient:
Shankhpushpi oil
Saraswata Choornam
Brahmi Vati
Manasamitra Vatakam
Chopchinyadi Churna
Manufacturer:
Patanjali Divya Shankhpushpi Churna – manufactured by Patanjali Ayurved Limited.
Systemic Action
Externally – Improve hair growth, and good for skin disorders
Internally
 Nervous system – Improve intellect, Act as brain and nerve tonic. calm down the nervous system and indicated in insomnia.
Digestive system – It is bitter in taste so it acts as carminative and also because of its unctuousness it has anulomana action (Facilitate movement of doshas in proper direction).
Circulatory System – Cardiac tonic. Indicated in bleeding disorders, Hypertension etc.
Respiratory System – Indicated in vata pittaja kasa and in hoarseness of voice.
Excretory system – Increase urine production. used in conditions like painful micturition, UTI etc.
Reproductive System – Aphrodisiac, Indicated in conditions like decreased sperm count, and female infertility due to weakness of uterus, and in recurrent abortion.
Skin – Indicated in Syphilis and other skin disorders
Tapakrama – Indicated fever with burning sensation. It can be used as a coolant drink in hot weather to pacify thirst.
Satmikarana – Improves body strength and is rejuvenative.
Sanskrit synonyms
Shankhava, Shankhapushpi – flower resembles the shape of a conch, white coloured flower, like conch
Supushpi – Flowers are beautiful
bhulaghna – Sankhupushpi plant grows on ground
Ksheerapushpi – has white coloured flower
Mangala Kusuma – auspicious
Vernacular names
Hindi Name- Sankhahul, Shankhahuli
Telugu Name- Sankhapuspi
Marathi Name- Sankhvel
Gujarati Name- Sankhavali
English name – English speed wheel
Urdu name – Sankali
Varieties
Sodhala enumerated white and blue flowered varieties of Sankhapuspi. The blue variety is Vishnukranta(Evolvulus alsinoides Linn.)
Morphology
Perennial prostate herb
Root – Tap root, branched
Stem – Prostate, aerial, herbaceous, weak, branched, cylindrical, hairy, and green
Leaf – Simple, alternate, sub- sessile, exstipulate, oblong lanceolate, with unicostate reticulate venation
Inflorescence – Dichasial cyme
Flowers Pedicellate, light purplish colour
Fruit – capsule
Seed – Endospermic
Useful part – Whole herb
Major chemical constituents
Sankhapushpine, B- sitosterol, Kaempferol, N- hexacosanol, Hydroxy Cinnamic acid, etc.
(Reference: Illustrated Dravyaguna VIjnana, Vol. II, by Dr JLN Shastry)
Substitute
Evolvulus alsinoids
Camscora decussata
Controversies
Sankhupushpi is one among the controversial drugs.
Sankha means conch, Puspi means flower. Different plants having conch shaped flowers are being used as Sankhapuspi in different regions.
1. Convolvulus pluricaulis chois Convolvulaceae
2. Evolvlulus alsinoides Linn. Convolvulaceae
3. Canscora diffusa R.Br. Gentianaceae
4. Clitoria ternatea Linn Papilionaceae
5. Lavendula bipinnata Okze Lamiaceae
Distribution
It is found distributed across India especially in Gujarat, Goa, Rajasthan, Bihar etc
Ashwagandha with Brahmi and Shankhapushpi
Can Ashwagandha be taken along with Brahmi and Shankhapushpi?
Dr JV Hebbar
Short answer is, yes; these three can be combined.
At the outset, all are useful to improve brain functions, memory, concentration and intelligence. But when we dig deep, this combination is useful in a wide variety of illnesses.

Let us slice and dice this combination to arrive at where exactly this combination is more useful and where it is not.
1. Strength and immunity – Ashwagandha and Shankhapushpi are explained as Balaprada and Balada. Ashwagandha is Pushtiprada – improves body nourishment. To fight fatigue, muscle wasting and to improve immunity in chronic disorders, to relieve tiredness due to long illness, this combination is useful.
Ashwagandha is kshayahara – useful in treating muscle wasting, emaciation, post tubercular treatment to improve muscle mass and strength
Ashwagandha is explained as Vranaan hanti – useful to bring about quick wound healing. After an injury due to a fall or road traffic accident, this combination can be helpful.
2. Aphrodisiac – Both Ashwagandha and Shankhapushpi are Vrushya and Vaajikari. Ashwagandha is Ati Shukrala – improves semen quantity and quality.
3. Anti Aging, cell rejuvenation – All three herbs are explained Rasayani, Vayasthapani – These improve life expectancy, anti aging, elixir. After a long term illness, this combination can be very useful.
4. Anti inflammatory – Ashwagandha and Brahmi are explained as shophahara. Whenever there is inflammation due to injury, or due to chronic illness, chronic respiratory disorders, asthma, this combination is useful.
5. Cough, cold, asthma – Ashwagandha and Brahmi are explained as Shwasara, kasahara. This combination is useful to relieve inflammation, asthma, cough and cold.
6. Diabetes and hypertension – All three herbs are useful in both these conditions.
8. Intelligence: Brahmi and Shankhapushpi are intelligence and memory.
Shankhapushpi is explained as medhya – Paste of Shankhapushpi improves memory and intelligence
Smrutiprada – improves memory. Hence useful in Alzheimer's disease,
dementia and in students seeking memory improvement.
9. Psychiatric disorders:
Brahmi is Unmada vinashini – useful in psychiatric disorders
Shankhapushpi is explained as Unmada, Bhutaghna – useful in psychiatric disorders
Manasarogahrut – useful in mental disorders, depression
Summing up:
Ashwagandha, Brahmi and Shankhapushpi together are:
Very useful in improving memory, concentration, strength, immunity, muscle strength, to promote life expectancy, to delay aging and to treat irritable bowel syndrome, weak digestion strength, mania, schizophrenia and depression
Moderately useful in – wound healing, cold, cough, asthma, to improve digestion strength,
Somewhat useful – to improve sleep, voice, speech and to treat epilepsy, fever, vomiting.
How to take it? 
There are many medicines with these three herbs together. For example, 
Shankhapushpi syrup / Bravobol syrup / Brahmi Power Granules– Adult dose is 1 teaspoon once or twice a day after food with milk or water. 
Divya Medha Vati tablet / Dimag Paushtik Rasayan Tablet / Sunidra Tablet/ Brenkam tablet / Memtone tablet 1 at night after food. 

All these contain the above three, along with many other ingredients. Please consult a doctor before taking any of the above products.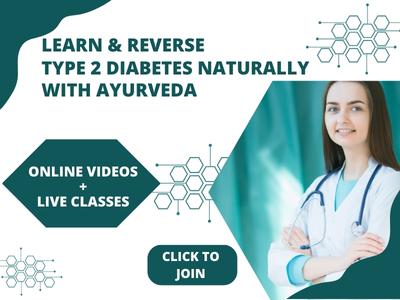 Side effects: Ashwagandha, in some people may cause diarrhea / constipation, stomach upset or anxiety. 
Brahmi in some people increases alertness and hence, is not useful for some people with insomnia.