Ghee / clarified butter is used as dietary ingredient and also as base for many Ayurvedic medicines. Ayurveda products with ghee as base are called herbal ghees or ghritha. In any herbal ghee preparation, ghee is added with herbal powder paste and liquids. This combination is boiled in mild fire till only the ghee remains. Then it is filtered.
Usually, herb decoction (herbal tea) is used as the liquid in ghrita preparation. But as per formula, on some occasions, milk, buttermilk, herbal juice extracts etc are also added to it, while cooking.
The formula is already told in traditional Ayurvedic text books and we juts follow them.
Read related: Purana Ghrita – Old Ghee Uses, Dose, Side Effects
Synonyms
Synonyms of this procedure:
Ghrita murchan, Ghrita murchanam, Ghritha Moorchanam.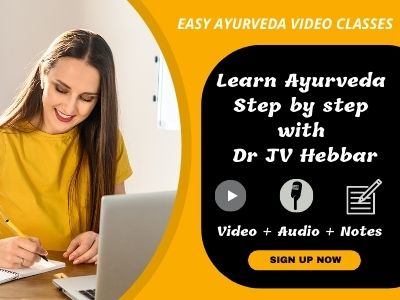 Sanskrit verse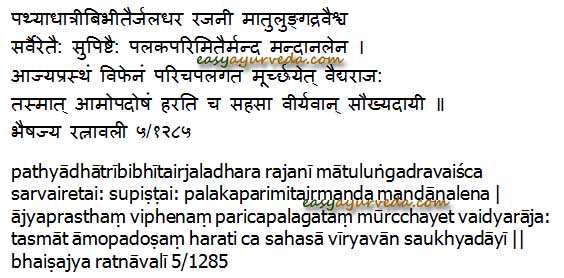 Concept of Ghrita Murchana
The text book Bhaishajya Ratnavali explains, first the ghee should be subjected to Murchana process. This Murchana ghee is used as base ghee along with herb paste, decoction etc to prepare the final ghrita.
The book explains that doing Murchana process on the ghee helps to improve digestibility of ghee and makes it more potent. It also adds good colour, aroma and better qualities to the ghee.
Read related: 60 Benefits Of Ghee, Side Effects, Contra Indications

Ingredients
Ingredients of Ghrit Murchan:
Ghee – 1 prastha – 768 grams
Pathya– Chebulic myrobalan – Terminalia chebula – fruit rind – 1 pala – 48 grams
Dhatri – Amalaki (Indian gooseberry fruit – Emblica officinalis Gaertn) – 1 pala – 48 grams
Vibhitaki – Belliric Myrobalan – Terminalia bellerica – fruit rind – 1 pala – 48 grams
Jaladhara – Musta – Nut grass (root) – Cyperus rotundus – 1 pala – 48 grams
Rajani – Turmeric – 1 pala – 48 grams
Matulunga Drava – Citron fruit juice – 1 pala – 48 ml (or lemon juice)
Water – 1 prastha – 768 ml
Procedure
Ghee is taken in a clean wide mouthed iron vessel. Heated gently for 3 – 5 minutes, taken out of fire.
Take fine powder of herbal ingredients mentioned above mix with citron juice or lemon juice. Make paste.
Add this paste to the ghee.
Add water.
Start heating this mix till only the ghee part remains. Filter. The final product obtained – is called Murchita ghrita (The ghee which has undergone Murchana process).
At the end stage of heating, the regular signs of herbal ghee preparation (Ghruta Paka Lakshana) should be observed. These signs are –
good aroma, good colour
Initially there will be frothing. At the end stage, frothing subsides.
Lack of sound when the ghee or the paste is put on fire.
Read related: How To Consume Ghee Based on Tridosha Imbalance?
Purpose
To give a good colour and aroma to the ghee.
The final product will have reddish yellow colour.
As per Bhaishajya Kalpana, ghee is said to have ama dosha, especially if it is exposed to moisture. This means, ghee can cause indigestion on higher Doses. The author explains that if Ghrit Murchan is done, then this Ama dosha (potential to weaken digestion strength) will be removed from the ghee.
This ghee is used as base on for all herbal oil preparation.
Read related: Tila Taila Murchana: Special Processing Of Sesame Oil (Murchita Taila)
Practical utility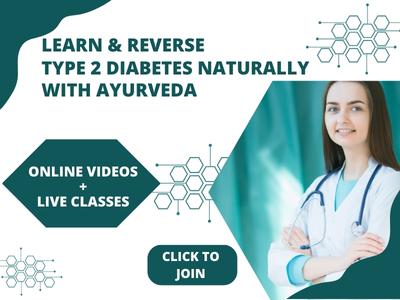 In practice:
This procedure is mentioned only in Bhaishajya Ratnavali and not in ancient Samhitas.
This method is not practiced widely. Generally plain cow ghee is taken as base to prepare herbal ghees.
Read related: How To Use Ghee For Skin Care? A Simple Ayurveda Method