Musta – Cyperus rotundus improves lactation, relieves fever, burning sensation, excessive thirst. Commonly known as nut grass, it is also used in treating diarrhea, dyspepsia, herpes and more.
Botanical Name- Cyperus rotundus Linn.
Family – CYPERACEAE (Mustaka kula)
Vernacular names
Names in different languages:
Hindi Name- Motha, नागार्मोथा– nagarmotha
English Name- Nut grass, Purple nutsedge, Nutsedge, Java Grass, Coco grass, purple nutsedge, Red nutsedge, Khmer kravanh chruk
Kannada Name – Tunge Gadde
Telugu Name – Tunga Mustalu, తున్గాముస్తలు
Tamil Name – Muthakach, கோரி கிழங்கு – korai kilangu
Arabic name – So Ad Kufi
Farsi name – Mushke Jami
Malayalam name- മുത്തങ്ങ – muthanga
Musta Home Remedies
By Dr MS Krishnamurthy MD(Ayu) PhD.
In ancient times, people used to keep the rhizomes in between the clothes so as to get a good smell (as a deodorant).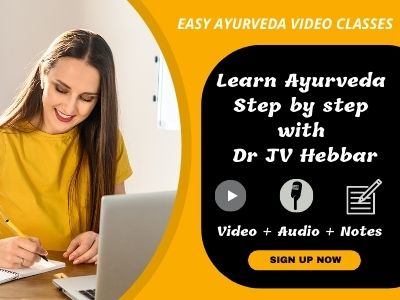 Borborygmus, tastelessness
1. Fine powder along with honey in abdominal gurgling and tastelessness:
Fine powder of the roots of Musta – half a teaspoon is administered along with a teaspoon of honey in conditions like abdominal gurgling and tastelessness.
3-4 times this can be practiced in a day.
Gastritis
2. Decoction with ginger powder in gastritis:
10 grams of coarse powder of the rhizome is taken and decoction is made. To this a pinch of ginger powder is added and administered. This cures most of the problems related to stomach and intestine.

General method of decoction preparation is –
1 tablespoon (10 grams) of coarse powder of the herb is added with 2 cups of water. Boiled in open air till the total content is reduced to 1 cup. This is filtered and used.
Worm infestation
3. Fine paste or powder with Papaya seeds in worm infestation (pinworms):
Both Papaya seeds and rhizomes of Musta are taken in 2-3 grams each and fine powder or paste is made. This is administered early in the morning preferably on an empty stomach and in the evening. This helps to cure the complaint of pinworm infestation and related problems like nausea, anorexia, itching of the anus  in about 10-12 days time.
Breast milk purification
4. Fine paste prepared with plantain tube juice for breast milk purification:
Rhizome is taken and rubbed with plantain juice and fine paste is made. This is administered to the breast feeding mother in cases where breast milk is vitiated or the child is getting indigestion due to breast milk.

Excessive perspiration
5. Fine powder dusting and application to reduce excess sweating and moisture:
Fine powder of Nut grass is dusted over the body parts or over the ulcers with secretions. This reduces the moisture and relieves sweating as well as excess moisture from the body parts.
IBS
In the conditions of irritable bowel syndrome, 2-3 grams of powdered Nut grass is mixed with butter milk and given to drink, 2-3 times a day. Repeated bowel habits are controlled by this.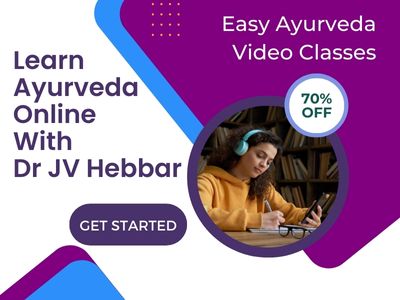 Musta jala/phanta (hot infusion) is an appreciated remedy to overcome the seasonal health issues such as cold, cough, fever and diarrhea. It is a recommended drink during the spring season
Click to consult Dr MS Krishnamurthy MD(Ayu), PhD
For post partum care
For postpartum care
Nut grass for postpartum care:
It helps to improve breast milk production and also relieves milk duct clogs. If the baby has mild fever or diarrhea, a water decoction of this herb is made and administered to the mother.

Read more about after-delivery care of mother.
External application is done on breasts to improve lactation. It also relieves pain, inflammation and itching.
External application
External application for lactation improvement:
Hi, this method is a bit rarely used.
Half a teaspoon of Musta powder is made into paste with water, applied on breasts, left for 30-40 minutes, then washed off (bathing).
This is done once a day.
As dusting powder
Charaka explained Musta as one among Avachurnana dravya, along with herbs like Kushta, Vidanga, Lodhra, Sarjarasa etc. The body of the patient is smeared with sesame oil. Then the body is dusted with the above powder mix. Dusting process is called Avachurnana.
It relieves Kitibha – ringworm, Kandu – pruritus, Pama – keloids, Vicharchika – Eczema. Reference: (Charaka Sutrasthana 5th chapter)
Medicinal properties
Nut grass medicinal Properties:
Rasa (taste) – Tikta (bitter), Katu (pungent), Kashaya (astringent)
Guna (qualities) – Laghu (lightness), Rooksha (dryness)
Vipaka- Katu – Undergoes pungent taste conversion after digestion
Veerya- Sheeta – Cold potency
Effect on Tridosha – Balances Kapha and Pitta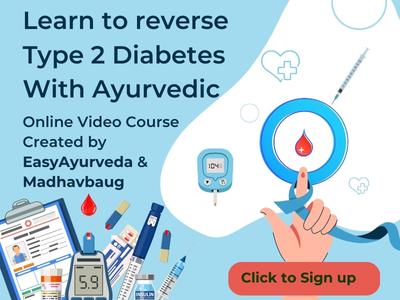 Part used, dosage
Part Use: Tuber
Dosages: powder 3-6 g: decoction 50-100 ml in divided doses per day.
How to take it?
For an adult – A tablespoon of Musta powder is added with 2 cups of water, boiled and reduced to half a cup, filtered and administered within 8 hours of preparation. – This is Musta Kashaya (water decoction).
Sanskrit verse
Benefits
Musta – Cyperus rotundus benefits:
मुस्तं साङ्ग्राहिकदीपनीयपाचनीयानाम् | Charaka Sutrasthana 25
Of all the herbs useful as absorbent, digestive and carminative, Musta is the best.
मुस्तापर्पाटकं ज्वरे । (A.Hr. Su) – Musta and Parpataka are the best herbs to relieve fever.
Grahi – absorbent, useful in diarrhea, IBS
Deepana – improves digestion strength
Pachana – Digestive, relieves Ama Dosha
Trushnahara – Relieves thirst
Aruchihara – useful in relieving anorexia
Krumi Vinashini, Jantughna – Relieves worm infestation, useful in infected wounds
Raktajit – useful in blood disorders
Pittajwarahara –Relieves fever with burning sensation and gastritis
Jwaratisarahara – relieves fever associated with diarrhea
Jalamusta synonyms, benefits, use
Jalamusta – Cyperus esculentus (Earth almond) Benefits and usage:

Synonyms:
Jala Musta, Daashapura, Vaneya, Paripelava, Shaivala, Jalaja,
Gangeyi – grows near water resources
Kachethya – grows in marshy land
Grandhila – Tubers are nodular
Sugandha – Musta has agreeable odor
Prachya – Musta is common in North Eastern regions of India

Taste: Tikta, Katu, Kashaya – Bitter, pungent and astringent in taste.
Kantida – improves skin tone and complexion
Medhya – improves intelligence
Vatahara – useful in treating disorders of Vata Dosha imbalance  such as neuralgia, paralysis, constipation, bloating, etc.
Visarpahara – useful in herpes
Kanduhara – useful in relieving pruritus (excessive itching)
Kushtahara – useful in skin diseases
Vishahara – Anti toxic
Musta is used as a substitute for camphor.
It is useful in urinary tract infections, dysuria and vaginal white discharge.
Research
Research on Cyperus rotundus:
Antimicrobial investigation
Anti-platelet effects

Side effects
Side effects of Javagrass:
There are no known side effects with this medicine. However, people with constipation may find the symptoms worsen with this medicine.
It is safe to use in children and during lactation. Consult your doctor for its usage during pregnancy.
Interaction with medicines, supplements
Can this be used while taking Homeopathic medicine?
Yes. This product does not react with homeopathic medicine.
Can this medicine be continued while taking supplements like multivitamin tablets, Omega 3 fatty acids etc?
Yes. Generally, this product goes well with most dietary supplements. However, if you are taking more than one product per day, please consult your doctor for an opinion.
With western medicines
Seek your doctor's advice if you are taking this product along with other western (allopathic / modern) medicines. Some Ayurvedic herbs can interact with modern medicine.
If both Ayurvedic and allopathic medicines are advised together, then it is best to take Allopathic medicine first, wait for 30 minutes and then take the Ayurvedic medicine.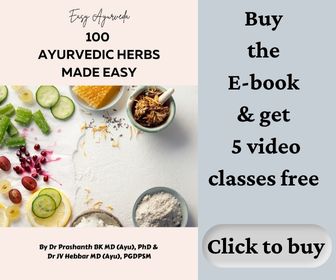 Ayurvedic medicines
Ayurveda medicines with Mustaka ingredient:
Musta Karanjadi kashayam – Used in treating 'Ama', indigestion and diarrhea.
Mustharishtam – used in digestive complaints like diarrhea, indigestion, etc.
Navaka Guggulu – used for weight loss treatment and Rheumatoid arthritis.
Panchatiktarishta – antipyretic and blood purifier.
Use in Takradhara
Nagarmotha for Takradhara
Takradhara is a traditional Ayurvedic treatment used for the treatment of psoriasis, hypertension etc. Here, medicated buttermilk is poured over a particular body part for a specified amount of time.
To prepare the medicated buttermilk (Takra), NagarMotha is used, as below.
Procedure:

2 Prastha quantity (128 tola – 1536 grams approximately) of cow's milk is mixed with 8 prastha quantity (512 tola – 6144 grams approximately) of water and 2 pala (8 tola – 96 grams approximately) of Musta Churna (powder of Cyperus rotundus) are added.
The contents are heated on moderate fire until all the water evaporates and only milk is left over.
After the milk gets cooled, a small quantity of curd is added and the milk is curdled
To this, Amalaki Kwatha (decoction prepared from coarse powder of amla) is added in a quantity of 1 prastha (64 tola – 768 grams) and churned well so as to prepare buttermilk
The resultant mixture is used for Takra Dhara
Varieties, distribution
Following types are mentioned in different contexts in Ayurvedic text books-
Musta (Nagaramusta) – Cyperus scariosus
Bhadra Musta – Cyperus rotundus
Kshudra Musta – kasheruka Sciprus grossus – Water chestnut
Kaivarta or Jala Musta- Cyperus esculentus (Earth almond) – grows in moist areas.
Distribution: Grows in rice fields, low lands, water logged areas across India.
Chemical constituents
Cyperus rotundus Chemical Constituents:
Cineol(+) copadiene, Copaene, Cyperol, Cyperolone, a- Cyperone,(+) epoxyguaiene, isocyperol, isokobusone, Kodusone, Mustakone, Patchilene, (+) rotundone, a- & b- selinene, Sugenol, b- sitosterol etc.
(Reference: Illustrated Dravyaguna VIjnana, Vol. II, by Dr JLN Shastry)
Main chemical constituents of the drug are- cyperene, humulen, selinene, zierone, campholenic aldehyde, longiverbenone, copaene, limonene etc. Read Physico-chemical and phyto-chemical studies
Sanskrit synonyms
Krodeshta, Hima, Varida, Gundra, Gangeya, Ghana, Megha, Raja Kaseruka
Abda, Ambhoda,  Ambudhara, Jalada, Jalavaha – grows in moist places
Sugandhi – having good fragrans
varidnamakam- "ambhodaha, ghanaha, varid" – originated from water
Gangeyi – grows in the banks of Holy river Ganga
Granthila – "granthirupa" – Nodular tubers
mustakam- muste sanghate jayate iti – grows in bushes
sughandhi – "shobhagandhayukta" – tubers are aromatic.
kacchota -katccheshu jalaprayabhumishu jayate iti  – grows in aquatic and subaquatic region.
kuruvinda- " kurun vidanti "Available in Kuru pradesh
krodeshta- "krodanam varahanamishta priya " – It is liked by pigs.
Gangeyi – "gangayastatavartipradesheshu bhava " – found near ganga tat.
prachya- "prachi bhava" _ commonly found in eastern regions
Classical categorization
Charaka-
Lekhaniya – Group of herbs useful in obesity treatment
Trishna Nigrahana – Thirst satiating group of herbs
Kandughna – Group of herbs relieving itching
Stanya Shodhana – Breast milk cleansing and detoxifying group of herbs
Susruta- Mustadi, Vachadi
Vagbhata- Mustadi, Vachadi
Kaiyadeva Nighantu:
Trikarsha – Ativisha, Shunti and Musta
Chaturbhadra – Ativisha, Shunti, Musta and Guduchi
Sarvaushadhi – Jatamansi, Mura, Shati, Musta, Haridra (Nisha), Ela, Kushta, Champaka, Varanga (Ela), Nata, Shaileya
Sugandhamalaka – Sarvaushadhi + Amalaki
Bh Pr. ni – Karpooradi varga
Morphology
Habit-Rhizomatous perennial herb.
Stem- Caespitose or solitary, sparsely tufted, rigid trigonums, solid and septate.
Leaves- Basal, lower ones often scale like, sometimes reduced to sheaths, several, flat, nerves, prominent, scabrous.
Inflorescence- Spike with spikelets, pale or purple, 10 to 20 flowered
Flower-Small, bisexual subtended by glumes, upper ones are male flowers. Perianth is bristles or scales, stamens are 3. red-crusted, ovary is superior, unilocular.
Fruit- Nut, oblong and trigonums.
Useful part- Tubers
Tubers of Musta (Cyperus rotundus) are hard, ovoid and sometimes elongated, with a wiry stolon attached to the tips, up to 5 cm long and 1 cm in diameter at the thickest part. Surface is dark brown or black in color with a number of annular ridges densely clothed with root hair. A transversely cut portion shows a mealy flesh coloured surface, differentiated into an outer cortex and a central core region with a number of dot-like structures representing vascular bundles. It is very difficult to break and if broken also then becomes a very small piece. Has a strong aromatic odor and is bitter in taste.
Purification of Musta
Rhizome of Musta to be cut into two pieces and immersed in an earthen pot filled with Kanji (Sour gruel) for three days. On the 4th day it is taken out and washed with water. Then Swedana (Fomentation) is done with Pancapallava kwatha (Decoction of 5 tender leaves) in a Dolayantra and dried in sunlight. Then it is boiled with water mixed with jaggery, dried, again triturated with goat's urine and Sigru twak kwatha (Decoction of bark of Moringa oleifera). Lastly it should be kept with Jasmine flowers for sometime.
Sthanika Karma (Systemic Action)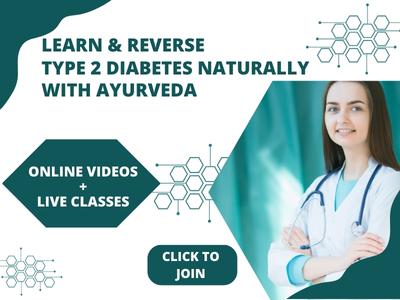 Externally – Analgesic, , Anti inflammatory, it has a scraping effect on the body tissues. For breast milk production it can be applied externally. paste can be applied externally in conditions like itchy skin lesions. Also can be used as Anjana (Collyrium) in various eye disorders.

Internally –
Nervous system – Promotes general body strength and strengthens the nervous system. Its paste along with milk can be administered in case of Epilepsy.
Digestive system – (Best herb for Sangrahaniya deepaniya pachaniya qualities.). Carminative, digestive, Absorbent, Relieve excessive thirst, Anthelmintic. Indicated in vomiting, Anorexia, Loss of appetite, Vomiting, indigestion etc.
Circulatory system – Indicated in blood borne disorders. Act as a blood purifier
Respiratory System – Pacifies kapha dosha. Indicated in cough, breathing difficulties etc.
Excretory system – Induce urine production. Indicated in Dysuria.
Reproductive system – Stanya janana and Stanya sodhaka ( Increase breast milk production and helps to purify it), Promote uterine contraction. Indicated in oligomenorrhea, Puerperal diseases, and diseases in kids due to drinking of impure breast milk etc.
Tapakrama – Indicated in fever, Excessive thirst etc.
Skin – Its root is indicated in various r skin disorders
Stamikarana – Promote strength, and is Ant poisonous.