The ghee stored in air tight containers for 1 – 10 years is called Purana Ghrita. Purana means old, and Ghrita means ghee. As per Ayurveda, the old ghee has very unique benefits in neurological and psychological disorders.
Definition
Definition of old ghee:
As per Bhava Prakasha, ghee stored for one year in air tight container made of Iron or steel or mud pot is called Purana Ghrita.
As per Charaka, it should be 10 years old.
Therapeutic utility
Old Ghee and Its Therapeutic Utility –
Reference: Charaka Samhita Chikitsa Sthana Unmada Chikitsa – chapter explaining treatment of psychosis
The patient suffering from Unmada (insanity) is specially given old- Ghee by the physician to alleviate all the 3 Doshas, and because of sacred nature, it specially cures demoniac seizures – Bhutonmada.
When taken internally, it has better properties and therapeutic utilities in comparison to ordinary ghee.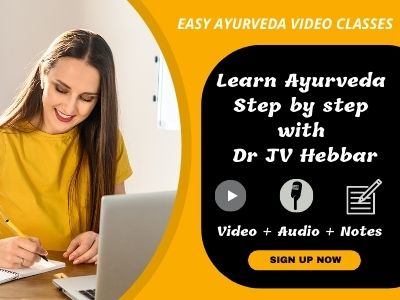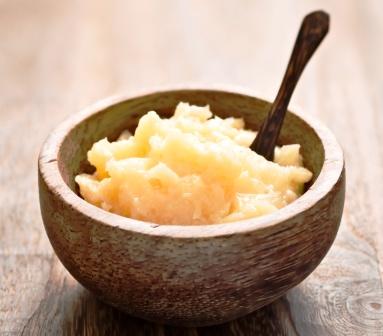 In taste, old ghee is pungent and bitter and it has a sharp pungent smell.
Ghee stored for ten years is called Purana Ghrita.
It is cold in potency, resembles the solution of lac.
It is cold in potency and it is this old ghee, which cures all types of demoniac seizures – Bhutonmada
It promotes intellects and as a purgative, it is excellent.
Pra-purana Ghritham
The ghee which is stored for more than ten years, it called Prapurana (exceedingly old) Ghrta. There is no disease which cannot be cured by the ghee which is one hundred years old.
Even the look, touch and smell of this 100 years old ghee is especially useful in curing Apasmara (epilepsy), Graha (demoniac seizures) and Unmada(insanity). [59-63 ½]
Combination with herbs
Combination of Purana ghrita with herbs:
The patient suffering from schizophrenia is administered the following recipes of medicated ghee:
1. 10 year old ghee, cooked with asafoetida and Vamshapatrika – Gardenia gummifera.
2. 10 year old ghee cooked with lesser cardamom and Vayastha (Brahmi – Bacopa monneiri) and
3. 10 year old ghee cooked with Brahmi and Asafoetida.
4. The patient is made to drink the above mentioned recipes of medicated ghee or the unprocessed ghee in a heavy dose and kept confined to an underground cellar or a house. [57-58]
As per Bhavaprakash –
Purana ghrita – 1 year old.
Prapurana ghrita – 10 year old.
100 year odl – Kaumbha Sarpi / Kaumba ghrita
As per Sushruta 111 year old ghee is Kaumbha Sarpi.
Older than Kaumbha Ghrita is called Mahaghrita.
All the above types of ghee balance all the three Doshas – Vata, Pitta and Kapha.
Older the ghee, better the qualities.
Purana Ghrita qualities
Sara – laxative, promotes movement of liquids in channels
Teekshna – Piercing, strong
Ushna – hot
Katu – pungent
Laghu – light to digest
Deepana – improves digestion strength
Chedi – has cutting, slicing properties (as in usefulness in high cholesterol)
Lekhana – scraping
Srotovishodhana – Clears and cleanses body channels
Varnya – promotes skin complexion
Vranashodhana, Ropana – Cleanses and heals wounds
Indications
Indications of Purana Ghrita:
Murcha – unconsciousness, fainting
Kushta – skin diseases
Visha – toxic conditions
Unmada – schizophrenia, insanity
Apasmara – Epilepsy, Seizures
Timira – night blindness, eye disorder involving blindness
Shiroroga – headache, disorders pertaining to head and brain
Yoniroga – Gynaecological disorders
Karnaroga – ear disorders
Akshiroga – eye disorders
Jwara – fever
Shwasa – asthma, respiratory disorders involving difficulty in breathing
Kasa – cold, cough
Arsha – Haemorrhoids
Peenasa – rhinitis
Graharoga – psychological disorders
Alakshmi – inauspiciousness
Visha – toxic conditions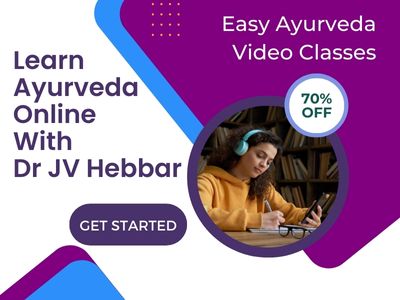 How to use?
How to use Purana ghritham – old ghee:
The old ghee is used in different ways –
Nasya – as nasal drops
Akshipoorana – a procedure called Tarpana – where in a black gram paste compound is constructed around eye and ghee is filled in it and left there for 5 – 10 minutes.
Abhyanga – massage or external application (as in case of non healing wounds)
Basti – enema
Pana – oral intake
1 year old ghee is slightly abhishyandi (sticks to inner side of body channels).
1 – 4 year old does not stick to inner side of channels
5 year old has mild astringent properties – Kashaya anurasa
10 year old gains mild pungent taste – Katu anurasa
above 10 year old ghee gains Rasayana properties – anti ageing and rejuvenating.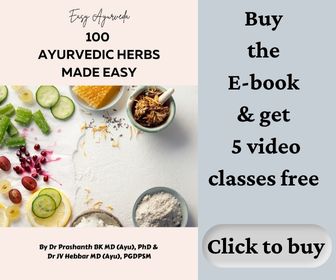 Dose, side effects
Dose :
Oral intake – 5 drops to up to 2 tablespoon per day, depending on patient's age, body strength, digestion capacity and disease condition.
Side effects
Not ideal when patient has very low digestion strength.
If it is very old and exposed to moisture, it may have developed mold. If that old ghee is used for Nasya, it may cause nasal irritation and discomfort.
Interaction with medicines, supplements
Can this be used while taking Homeopathic medicine?
Yes. This product does not react with homeopathic medicine.
Can this medicine be continued while taking supplements like multivitamin tablets, Omega 3 fatty acids etc?
Yes. Generally, this product goes well with most of the dietary supplements. However, if you are taking more than one product per day, please consult your doctor for an opinion.
With western medicines
Seek your doctor's advice if you are taking this product along with other western (allopathic / modern) medicines. Some Ayurvedic herbs can interact with modern medicine.
If both Ayurvedic and allopathic medicines are advised together, then it is best to take Allopathic medicine first, wait for 30 minutes and then take the Ayurvedic medicine.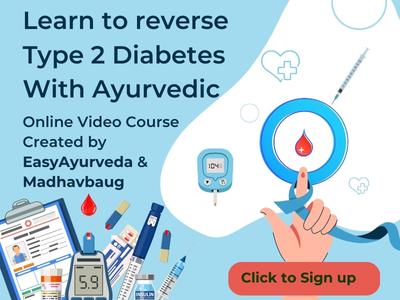 Availability
Market availability – How to make old ghee at home:
I haven't come across any market available product. But I would rather advice to make one yourself. Take pots or steel / iron vessel.
Fill it 2/3rd of the volume of the pots with cow ghee (clarified butter) and close the lid air tight. Write the date of keeping.
You may keep 5 – 10 different pots / jars of ghee.
After completion of 1 year, open 1 jar and start using it. This will allow other pots to get older and better with successive years of storage.
Which ghee to use?
Cow ghee prepared by heating the fermented butter is the best one.
Cow ghee prepared by milk cream is also good enough.
If you cannot prepare ghee by yourself, you can use market available ghee products, as you have mentioned.
If you are storing market available ghee, I would suggest to try with 2 – 3 different ghee samples in different jars. After a year, open it and find out the better one. Stick with that brand for further batches of old ghee production.
Read further:
Benefits of normal ghee – total Ayurvedic details
FAQ
How can a patient of schizophrenia or epilepsy can use old ghee?
The patient can take old ghee while continuing their treatment / medicines for schizophrenia or epilepsy.
Patients of schizophrenia, epilepsy, paranoid features or depression can use old ghee as part of their diet. Because it is slightly bitter and pungent, if taken directly the taste may not be tolerated well in a few patients.
If the taste is tolerated well, then 10 drops to 1 teaspoon of old ghee can be consumed in the morning, 30 minutes before breakfast, followed by drinking a cup of lukewarm water. If the taste is not tolerated, half to one teaspoon of it can be used in daily cooking in such a patients.
Read related: How to use ghee for skincare
Can a normal person take old ghee?
Yes, half to one teaspoon per day with hot water. Hot water is recommended for easy digestion of ghee.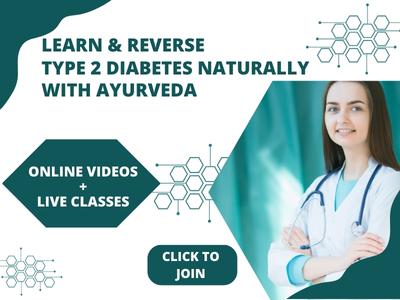 Purana ghritham as ingredient:
Because of its efficacy in neurological and psychiatric disorders, Purana Ghruta is used as ingredient in making medicines like Brahmi Ghritam, used in treating psychosis, epilepsy, to improve intelligence etc. Read more about Brahmi Ghrita