"Doctor, I tried the hair oil that you suggested, but still there is plenty of hair fall." A common feedback that I hear everyday. There are many circumstances where, oral Ayurvedic medicines are needed along with hair oils for hair fall control and re-growth.
Problem with hair-oil-alone-therapy:
If the cause for hair fall is, for example hypothyroidism, or scalp psoriasis, mere oil application might not help. In fact, in certain cases of seborrhic dermatitis, oil application can be counter productive. It can increase oiliness and make the scalp sticky and more prone for dandruff.
To treat the underlying cause, oral Ayurvedic medicines are very much necessary.
Where just oil application is useful? (without oral medicines)
1. Lack of strength: When the hair fall is due to sheer lack of hair root strength. Here, oil application nourishes the hair and hair root, enabling hair growth.
2. Excess Vata Dosha increase: Rooksha – Dryness is a Vata quality. excess of increase of Vata dosha leads to highly dry skin, which further leads to hair fall. Opposite of dryness is oiliness. Hence, oil application is very useful in this condition.
3. Mild dandruff: If dandruff is not extensive, then just oil application is useful.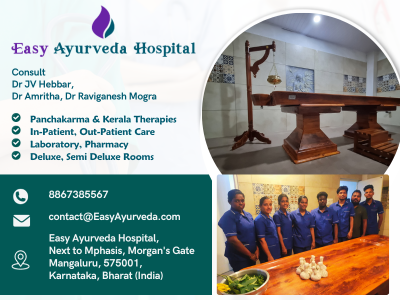 Ayurvedic concept of hair growth
As per Ayurveda, Kesha – hair is the byproduct (Mala) of bone tissue (Asthi dhatu).
Hence, nourishment of bone tissue gives rise to good hair growth.
For the purpose of good bone tissue nourishment, overall nourishment of other tissues is necessary.
Overall nourishment of body tissues is achieved by Rasayana therapy.
This is achieved by Panchakarma procedure followed by administration of Rasayana medicines such as Chyawanprash, Brahma Rasayana etc.
Rasayana therapy is especially useful when the cause for hair loss is hereditary.
Chyawanprash for hair growth
It is more known for promotion of immunity and prevention of respiratory disorders such as cough, cold, etc. But primary use of chyawanprash is for Rasayana effect – overall nourishment of all body tissues. This is achieved by nutritive herbs of chyawanprash such as
Amla – Indian gooseberry
Vidari – Pueraria tuberosa
Punarnava – Boerhavia diffusa
Draksha – raisin
Ghrita – ghee etc.
So, chyawanprash is good for hair growth, especially when there is need of Rasayana effect.
It is also a common practice to include chyawanprash as one among other medicines in an anti hair fall / hair regrowth prescription of an Ayurveda doctor.
Read more: Chyawanprash – one herbal medicine, many health benefits
Narasimha Rasayana
It is one of the highly effective rasayana herbal jam specifically targeted to hair growth and hair fall control. Also useful for the treatment of weakness, to weight gain, hair growth and rejuvenation. Because it is prepared in butter medium, people with high cholesterol or obesity need to take care.
Read related: Narasimha Rasayanam: Uses, Dose, Side Effects, Ingredients
Kesha as Asthi mala
As per Ayurveda, The bone tissue nourishment is through fat tissue. Hence, Many oil and ghee preparations are used for strengthening of bone tissue. These are co-prescribed along with Ayurvedic calcium supplements to strengthen bones.
Oil based medicines as oral medicine for bone growth and hair care:
Gandha taila – famous Ayurvedic medicine used in treatment of Arthritis, fractured bones and weak bones
Ksheerabala 101 taila – l used in the treatment of Vata disorders causing neuro muscular pains, sciatica, spondylosis, paralysis etc. This oil is also available in capsule form.
Maharaja Prasarini taila – famous Ayurveda oil used for internal and external applications. It is used in neurological problems. This oil is also available in capsule form.
Natural calcium supplements
Shankha bhasma – used in Ayurvedic treatment of gastritis, abdominal pain, malabsorption syndrome etc.
Pravala Bhasma (Coral)- used in Ayurvedic treatment of cough, asthma, bleeding disorders etc.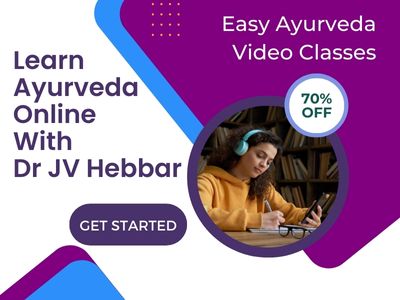 Agni improvement
Low Agni – low digestion strength is the primary cause for malnutrition as per Ayurveda. Good digestion and metabolism strength ensures proper nourishment of all body tissues.
Medicines to improve digestion strength:
Chitrakadi vati
Trikatu Churna – simple combination of black pepper, long pepper and ginger
Panchakola Choornam – combination of 5 spices
Dipyakadi Churnam
Iron supplements
Iron deficiency can also lead to hair fall. Medicines such as Saptamrit Lauh, Lohasavam etc are very useful.
Read related: Effective Ayurvedic Remedies For Anemia
Scalp diseases, thyroid dysfunction
For treating scalp infection and scalp skin diseases:
Medicines like
Khadirarishta, Mahamanjishtadi kada, Panchanimbadi gulika, etc are used based on disease.
Hypothyroidism and hyperthyroidism –
Both the above can cause hair fall. It is usually treated with medicines such as ksheerabala taila, Giloy Satva, Kanchanara guggulu, Ashwagandha rasayana etc.
All these medicines are useful both for thyroid support and to treat hair fall.
Stress, PCOD, hormonal imbalance
Stress, tension, leading to hair fall is treated with oral medicines such as
Manasamitra vatakam, Saraswatarishta, Brahmi Ghrita, Mahakalyanaka ghrita etc.
PCOD and hormonal imbalance in women
Is treated with medicines such as Kanchanara guggulu, Shatavari gulam, Mahakalyanaka ghrita, Phalasarpi, Kalyana Kshara, Chandraprabha vati etc.
Single herbs
Single herbs useful for hair growth: Which herb to use where?
Ashwagandha –
Useful in thyroid imbalance,
where rasayana effect is needed,
in PCOS treatment,
where stress is involved
where immuno-supression, immuno-correction is required, in cases of auto-immune disorders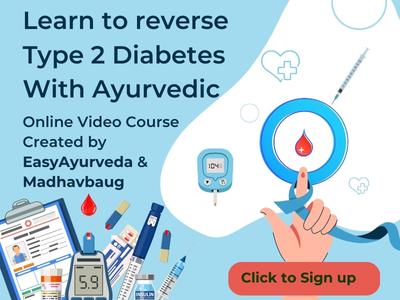 Amla – Indian gooseberry
Where rasayana – rejuvenation is desired
In high Pitta conditions
where mal-nourishment is the cause
Bhringaraja – Eclipta alba
Where skin disorders are to be treated
Where nourishment of hair root is desired
Punarnava – Boerhavia diffusa
Where rejuvenation and skin disorders are targeted.
Guduci – Giloy – Tinospora cordifolia
Where immunity correction is required, in cases of auto-immune disorders
Where skin disorders and rasayana effect is targeted.
Proprietary Ayurvedic medicines for hair growth
They are like hit and miss, as per my experience. Work well in some, not so in others.
Trichup capsule – used for hair growth, hair fall and dandruff.
Nutrich Capsules – used in treatment of Premature greying, hair fall, etc.
Hairich Capsule – nourishes hair root and improves blood circulation to hair follicles.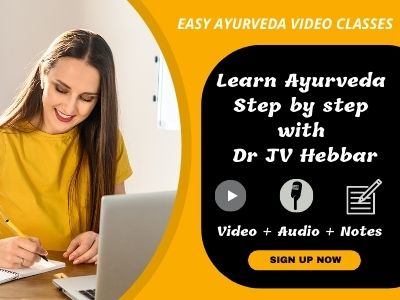 Formulations From Sahasra Yoga Text Book
Triphaladi Taila
Narasimha Choorna
Diet
Lentils, nuts, or other legumes are good sources of proteins. Also, grilled tofu with the proper marinade can be absolutely delicious! Add some tofu chunks to your pasta or sandwich as well.
If you are not a vegetarian, increase your intake of fish, chicken, or lean red meats (sirloin).
Next time you are looking for a quick meal, put some salmon on the grill with an easy teriyaki marinade!
After a month or two of monitoring your protein intake, you will be surprised with the softer texture of your hair.