Pittala, known as Brass, is a widely used and well-known metal alloy that is made up of 66% copper and 34% zinc. It is commonly used in the treatment of anemia, skin diseases, blood vitiation disorders etc.
Introduction
The normal proportion of copper to zinc in Peetal is 2:1. It has been mentioned in ancient Ayurvedic texts such as the Charaka Samhita and Sushruta Samhita as a material for making various instruments used in therapies and surgical procedures. These instruments, such as the Jeevah-nirlekhana (tongue scraper) and Vasti Netra, have been trusted for centuries for their effectiveness and durability.
Synonyms of Peetal
Pittala, Peetaloha, Kapiloha, Reetika, Aara, Aarakoota.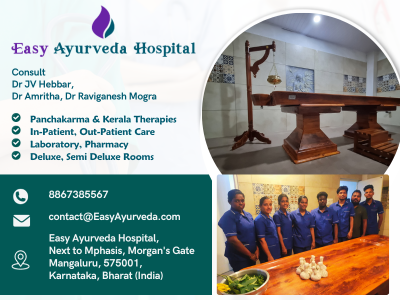 Types
रीतिका काकतुण्डी च द्विविधं पित्तलं भवेत् ।
सन्ताप्य काञ्चिके क्षिप्ता ताम्राभा रीतिका मता ।
एवं या जायते कृष्णा काकतुण्डीति सा मता ॥(र.र.स ५/१९१-१९२)
rītikā kākatuṇḍī ca dvividhaṃ pittalaṃ bhavet |
santāpya kāñcike kṣiptā tāmrābhā rītikā matā |
evaṃ yā jāyate kṛṣṇā kākatuṇḍīti sā matā ||(ra.ra.sa 5/191-192)
It is a mixture of 2 part of copper and 1 part of Yashada.
Two types.
1. Reetika – upon heating and dipping in Kanji (fermented gruel), it turns coppery red and
2. Kakatundi – upon heating and dipping in Kanji (fermented gruel), it turns black.
Suitable characteristics
Upon heating and dipping in Kanji, if Pittala turns to red color, then it is of Reetika variety and is suitable. If it turns to black color, it is Kakatundi variety and is unfit to use.
Qualities
रीतिस्तिक्तरसा रुक्षा शोधनी सास्रपित्तनुत् ।
क्रिमि कुष्टहरा स उष्ण पाण्डुघ्नी लेखनी तथा ॥
(रसामृत, लोह विज्ञानीय, ४८)
rītistiktarasā rukṣā śodhanī sāsrapittanut |
krimi kuṣṭaharā sa uṣṇa pāṇḍughnī lekhanī tathā ||
(rasāmṛta, loha vijñānīya, 48)
Dry, bitter, salt taste,
Ushna veerya – hot potency,
Lekhana – scraping quality,
Shodhana – detoxiying,
useful in
panduroga – anemia,
blood disorders, Pitta,
Kushta – skin diseases.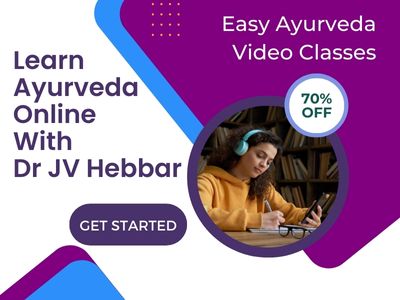 Samanya Shodhana
General method of purification
तैले तक्रे गवां मूत्रे ह्यरनाल्ले कुलत्थजे।
क्रमान्निषेचयेत्तमं द्रावे तु  सप्तधा ॥
स्वर्णदिलोह पत्राणां शुद्धिरेषां प्रशस्यते । (र. र स ५/१३)
taile takre gavāṃ mūtre hyaranālle kulatthaje|
kramānniṣecayettamaṃ drāve tu  saptadhā ||
svarṇadiloha patrāṇāṃ śuddhireṣāṃ praśasyate | (ra. ra. sa. 5/13)
The Lohas are made into thin sheets, heated in fire till red hot and dipped in Taila – Sesame oil – Sesamum indicum – 768 ml (gingelly oil), Takra ( buttermilk), Gomutra – Cow urine, Kanji – Fermented gruel and Kulattha Kwatha (decoction of horsegram) for 7 times each.
Vishesha Shodhana
Special method of purification
तप्ता क्षिप्ता च निर्गुण्डीरसे श्यामारजोन्विते ।
पञ्च वारेण संशुद्धिं रीतिरायाति निश्चितम् ॥
(रसामृत, लोह विज्ञानीय, ४१)
taptā kṣiptā ca nirguṇḍīrase śyāmārajonvite |
pañca vāreṇa saṃśuddhiṃ rītirāyāti niścitam ||
(rasāmṛta, loha vijñānīya, 41)
Pittala choorna is heated and dipped in a mixture of Haridra (turmeric – Curcuma longa) powder and Nirgundi (Vitex negundo) swarasa for 5 times.
Marana
निम्बुरस शिलागन्ध लेपित पुटिता त्रिधा ।
रीतिरायाति भस्मत्वं ताम्रवद्वथ मारयेत् ॥ (रसामृत, लोह विज्ञानीय, ५०)

१. तनुपत्रीकृतं शोधितं पित्तलं पलपञ्चकम् ।
समहिङ्गुलतालाभ्यां मर्दितं कन्यकाम्भसा ॥
सम्पुटस्थं ततः कृत्वा वारणाख्ये पुटे पुटेत् ।
त्रिधैवं पुटितं यत्नात् पित्तलं याति पञ्चताम् ॥
कज्जलाभं भवेद्भस्म रमणीयतरं शुभम् ।
इत्थं मृतं पित्तलं तु भवेत् भ्रान्त्यादिवर्जितम् ॥ (र.त. २२/१२ – १४ )

nimburasa śilāgandha lepita puṭitā tridhā |
rītirāyāti bhasmatvaṃ tāmravadvatha mārayet || (rasāmṛta, loha vijñānīya, 50)

1. tanupatrīkṛtaṃ śodhitaṃ pittalaṃ palapañcakam |
samahiṅgulatālābhyāṃ marditaṃ kanyakāmbhasā ||
sampuṭasthaṃ tataḥ kṛtvā vāraṇākhye puṭe puṭet |
tridhaivaṃ puṭitaṃ yatnāt pittalaṃ yāti pañcatām ||
kajjalābhaṃ bhavedbhasma ramaṇīyataraṃ śubham |
itthaṃ mṛtaṃ pittalaṃ tu bhavet bhrāntyādivarjitam || (ra.ta. 22/12 – 14 )
Pittal sheat is smeared with Manashila powder- triturated with Nimbu Swarasa and Gandhaka, dried, taken in sharava samputa and subjected to 3 Putas. In the second and third putas, ¼ th part of Manashila should be added.
Pittal powder is mixed with equal part of Hingula and Haratala, given bhavana with Kumari Swarasa, cakes are prepared and subjected to 3 Gajaputa heat.
Read more about: Puta Prakarana of rasashastra
Similar to Tamra marana.
Dosage
1-2 Ratti (62.5 mg to 125 mg) in divided doses per day
Formulations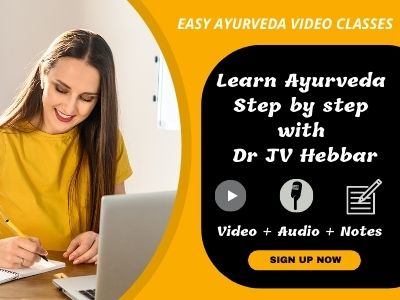 Shadanana Rasa
Pittala Rasayana