Neem has been extensively used in Ayurvedic medicines and remedies for thousands of years. Its root bark, stem bark, gum, flower, leaves, seeds and seed oil are used for various medicinal purposes.  In English, it is called Margosa tree or Neem tree.
Its botanical name is Azadirachta indica, Meliaceae family.
Neem properties
Rasa – Taste – Bitter (tikta) and astringent (kashaya)
Guna – qualities – Light to digest (Laghu), Dry (rooksha)
Vipaka – Undergoes taste conversion into pungency after digestion. – Katu Vipaka
Veerya – Potency – Cold in nature.
Neem uses, qualities

Generally all parts of neem have following health benefits.
Sheeta – Nimba imparts cooling qualities to the body.
Laghu – undergoes digestion and absorption pretty easily and quickly.
Grahi – helps in absorbing moisture from the intestine. Dries up and cleans up the moisture in wounds and ulcers.
Katu – has a pungent taste. It also undergoes pungent taste conversion after digestion.
Tikta – has bitter taste
Agnikrut – improves digestion process
Vatakrut – increases Vata
Ahrudya – not so good for the heart.
Shramahara – relieves tiredness
Truthara – relieves excessive thirst. Since it decreases Pitta, it is useful in fever and associated thirst.
Kasahara – Helps to relieve cough. It is very useful in infectious respiratory problems. It has antimicrobial properties.
Jwarahara – Useful in fever, due to its potent antimicrobial phyto-chemicals.
Aruchihara – Helps to relieve anorexia. Bitter tasting herbs, though very difficult to consume, have this unique property of relieving anorexia.
Krumihara – Actual translation is – relieves worms. Nimba is useful in intestinal worms, infested wounds, and as an anti -microbial agent.
Vranahara – Helps to cleanse and heal wounds quickly.
Pitta – Kaphahara – Balances Pitta and Kapha. Note that, though neem has cold quality, it helps to balance Kapha (which also has cold quality). This is due to its other properties such as Katu vipaka (pungent taste conversion after digestion).
Chardi – hrillasa hara – Helps to relieve nausea and vomiting
Kushtahara – Useful in numerous skin diseases
Mehanut – Useful in diabetes and disorders related to urinary tract.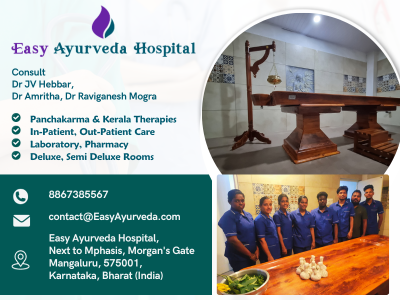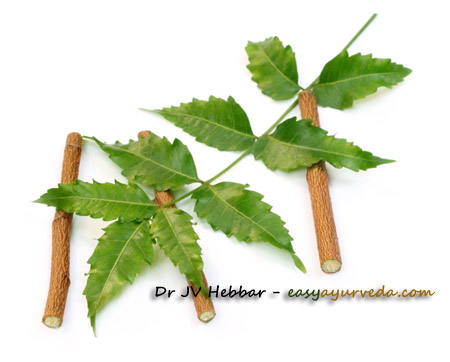 For diabetes, skin disorders
Neem in Diabetes and associated skin diseases / wound – As explained above, neem helps in diabetes, it helps to lower the blood glucose levels. Neem is also very useful in skin diseases and heals the wound. Hence, it is one of the herbal ingredients in many Ayurvedic medicines used in diabetes. Not only does it help reduce / maintain blood sugar levels, it also helps to heal wounds quickly and relieves skin diseases such as diabetic carbuncles.  A good example for such an Ayurvedic medicine is Pancha Nimba Churna.
Neem powder for bath
Neem powder in bathing water or soap For people with repeated skin infections, with pus and redness, and people with repeated abscess problem, it is a good idea to add a spoon of neem powder to a bucket of hot water, and use this water for bathing.
Neem leaf benefits

Neem leaves do have similar qualities as discussed above, but it has some special benefits.
Netrya – It is good for the eyes. Helps to relieve infection.
Kruminut – Helps relieve worms and microbes
Pittanut – Balances Pitta
Vishanut – Natural detoxifier.
Vatala – increases Vata.
Katupaka – Pungent taste conversion after digestion.
Arochaka and Kushtanut – relieves skin diseases and anorexia.
Neem fruit benefits

Neem fruit is Bhedana – helps to pass bowels easily
Snidgha – Unctuous, oily
Laghu – light to digest
Ushna – hot in potency
Gulmanut – Relieves bloating
Arshanut – relieves piles (hemorrhoids)
Kriminut – relieves worms and infection
Mehanut – Helps in diabetes.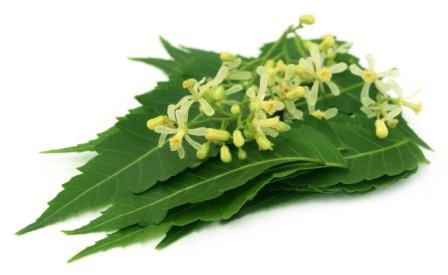 Other health benefits
Other health benefits of Neem as mentioned in other Ayurvedic text books – 
Raktapittanut – Helps to relieve bleeding disorders, because of its coolant nature.
Shothahara – Useful in inflammatory conditions and skin conditions with redness and pus.
Twig of neem is especially beneficial in respiratory problems such as bronchitis, cough and cold.
Neem flower is good for eyes
Oil extracted from neem fruit is pungent, has piercing quality, hot in potency, useful in skin diseases and headaches. (Sushruta)
Different ways to use neem
External application – Lepa – Neem powder (mixed with other herbs or alone), can be made into paste with water or honey, to apply over the skin or wound in the form of paste.
Food – Neem can be used as part of food or as oral medication.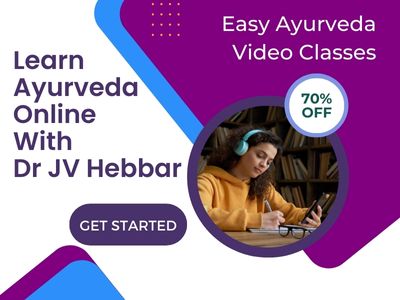 Bathing – Neem powder, added to hot water can be used to take bath
Herbal tea – Kashaya – Neem water decoction can be used to wash, during infection. Like washing the eyes, infected pile mass.
The same water decoction can also be used for sitz bath in peri anal abscess or infected anal fistula or hemorrhoids.
Can Neem decoction be used for washing the eyes?
Neem side effects
Since it can lower blood glucose levels, as a general rule, if you're fasting, it is better to avoid oral intake of neem.
People with diabetes should use neem only under medical supervision, with constant blood glucose level monitoring.
This is because, neem can reduce blood sugar.
If a diabetic person is already taking medications for the same, consuming neem along with it may cause very low blood sugar.
It is best to take the advice of your doctor before using neem during childhood, pregnancy or lactation.
If you are using neem oil for hair, (as in case of dandruff), while washing off the oil, it may cause burning sensation to the eyes. Take care.
Can this be continued forever?
Long term usage of herbs or Ayurveda products need approval from your Ayurveda doctor. Any herb or medicine, which can be good for the short term, might not be ideal to continue forever. Your doctor will be the right person to decide.
Neem Oil Benefits
Unless for a specific health issue, neem oil should not be used orally, on a daily basis. 
Neem oil is useful in intestinal worm infestations.
Excess oral use can decrease blood sugar level. Hence, diabetes patients should consult their doctor before taking neem oil orally. 
Excess oral intake can also cause vomiting and dizziness. 
It balances Kapha and Pitta Dosha.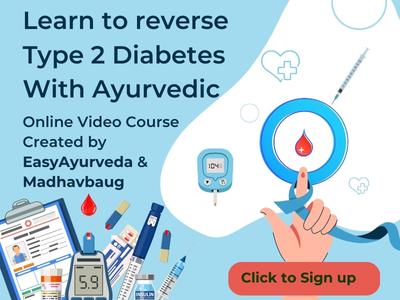 Externally, it is useful in infectious skin diseases.
For face: It is useful to improve glow, reduce acne and reduce oiliness of skin.
How to use: A few drops of neem oil is taken onto the fingertips and gently rubbed over the face. Leave it on for 10 minutes then wash off with gram flour or soap and water.
For hair, lice – Neem oil can be used on hair to relieve dandruff and to kill head lice.
How to use: 1 teaspoon of it is taken on to hand, applied over the scalp with gentle massage. It can be washed off after 30 – 60 minutes. For washing hair, herbal hair wash powders or shampoo can be used.
It yields a bitter odour, on external application. 
Patanjali neem oil is very famous in India.
For teeth: Neem, twig, bark and oil – all are used as toothbrush, herbal tooth powder or paste. Neem oil, being a very potent anti microbial oil, is useful to fight dental caries and plaques.
Neem oil capsule uses
How neem oil capsules are useful in the cold and cough?
Neem oil capsule in cold and cough is useful especially when there is infection and sinusitis. It helps to prevent or treat infection, being a potent antibacterial and antiviral herb.
However, it is not usually used as a single medicine to treat colds and coughs. Usually a combination of
Sitopaladi churna / Talisadi churna with neem oil capsule  or
Any such other cold cough medicines along with neem oil capsule is advised.
It is very useful when cold / cough is associated with fever.
So, it is used as an adjuvant and supportive to other medicines in the treatment of cold and cough.
Neem oil for plants:
It is a very good pesticide and insecticide. It is used against mites, scale, leaf hoppers, white flies, thrips etc.
The oil is also useful against plant fungus such as Black spot, scab, rust, leaf spot, etc.
Neem flower tablet
Nimba kusuma (Neem flower) vataka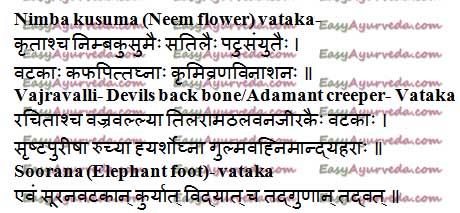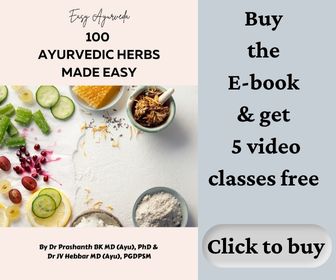 Preparation
Two parts of sesame seeds and one part of fresh neem flowers are taken and a fine paste is made. By adding little salt, it is made into a round or flat bolus. This is fried in oil or ghee and served.
Qualities and actions
This pacifies kapha and pitta, useful in worm infestation, skin diseases, ulcers, wounds and ulcers etc. Classical reference – Bhojana kutuhala
Read related – Effective Obesity Treatment, Remedies And Ayurveda Tips
Synonyms
Synonyms in Sanskrit – Arishta,
Pichumarda – Good for skin diseases
Pichumanda, Sarvatibhadra,
Hinguniryasa – The exudate form Nimba resemble Hingu niryasa (Gum of Ferula narthax)
Yavaneshta , Shukaprya, Neta, Subhadra, Prabhadra, Sutikta
Vara tvacha – Bark is very useful
Sutiktaka – Best among herbs having bitter taste

Classical categorization
Neem in Ayurveda Text books
Classical categorization:
Charaka Samhita –
Kandughna (A group of herbs that are useful in relieving itching.)
Tiktaskandha (group of bitter tasting herbs) 
Sushruta Samhita – Aragwadhadi, Guduchyadi and Lakshadi
Varieties
Nimba – Azadirachta indica
Mahanimba – Melia azadirachta
Parvata nimba – Ailanthes excelsa
Akasa nimba – Malingtonia horensis
Matra (Dosage)
Juice – 10 -20 ml
Paste – 10 -20 g
Decoction – 50 – 100 ml
Powder – 2 -4 g
Oil – 5 – 10 drops
Morphology
A large tree
Root – Tap root, branched
Stem – Woody, erect, and cylindrical
Leaf – Compound, Alternate, imparipinnate, exstipulate, serrate, acuminate with unicostate reticulate venation
Inflorescence – Axillary panicle
Flower – Bisexual, bracteate, sepals are 5 and white in colour, stamens are 10
Fruit – Drupaceous with one seed
Useful parts – Leaf, bark, seed, fruit, flowers, and resin
Neem, Jaggery and Yugadi
Today, Yugadi festival is celebrated across the world by Hindu people, marking the beginning of Hindu calendar year.
In this festival, neem leaves and jaggery are combined and consumed. Let us understand a few meanings hidden in this ritual.
Neem is bitter, anti-microbial, de-nourishing, cleansing and it reduces weight. Neem also represents all the bad and difficult times of our lives.
Jaggery is sweet, nutrition rich, satiating and enhances the mood of the person, helps to gain weight, if taken in high quantities. Jaggery represents all the happy moments of our lives.
Read more about jaggery benefits
Taking neem alone is difficult, a very bitter experience, if taken daily it can cause the body to shrink and tissues to dry up. If our life is filled up with bad incidents, life becomes difficult, our health and mind shrinks and all the energy dries up.
Taking jaggery alone can be a good experience in the beginning, but if taken daily, it can make you put on weight, it increases phlegm collection, decreases taste in food, weakens digestion strength and may also cause intestinal worms.
Having only good experiences in our lives feels good in the beginning, but it makes us lazy, lethargic, complacent, bored in life, decreases taste in life, weakens our appetite to learn new things.
But neem leaves when consumed in a combination is very wholesome. They cancel out each other's negativity.
Neem balances Kapha Dosha and jaggery balances Pitta and Kapha, so this becomes tridosha balancing.
Neem counters the over-nourishment of jaggery and jaggery counters the extra cleansing and detoxifying effects of the neem.
Similarly, tough times in our lives make us strong and increase the happiness of the good times in our lives. Troubles in our lives make happy moments more enjoyable.
Whether we like it or not, we will get both good and bad times in our lives and taking neem with jaggery, this Yugadi, helps us to accept this sweet-bitter truth of life and energizes us for the task ahead 🙂
I wish, hope and pray for a bit more of jaggeries and a little less of neem leaves in your lives 🙂
Happy yugadi! 🙂
Sthanika Karma (Systemic Action)
External Application – Its bark and leaves are Anti microbial, Wound healing, Wound cleansing, Antipruritic action. Help to reduce burning sensation, infection and itching. External application of its leaf paste is Indicated in abscess, nodules, wounds etc. Bathing using water boiled with its leaf can be beneficial to reduce itching, and other skin disorders. Thread prepared out of its oil is indicated in sinus inflammation and in Apachi (Inflammation of the gland of neck)

Internal administration-

Digestive System – Being Bitter and Astringent in taste improves taste, absorbent, and stimulates the liver. Reducing the liquid quality of pitta dosha. Indicated in vomiting, malabsorption syndrome etc. In Worm infestation its bark juice can be administered. It is best for Acidity and Vomiting due to kapha pitta dosha.
Circulatory System – Remove toxins and purify blood. Indicated in Syphilis
Excretory System – Indicated in Diabetes (Bahumutrata / Excess urination)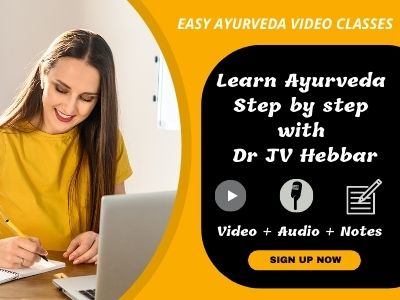 Reproductive system – It Seed is a uterine stimulant. Seed powder is indicated in Oligomenorrhea. Also beneficial in Puerperal diseases.
Satmikarana –Indicated in Madhumeha (diabetes mellitus)
Tvak (Skin) – Indicated in skin diseases, reduces burning sensation.
Tapakrama – Amapachana, (Helps to remove metabolic wastes) Reduce fever, indicated in Amajvara, Vishamajvara etc.
Netra – Its tender leaves and flowers are good for the eyes. Its juice is indicated in Abhishyanti netraroga