Varanadi kashayam is an Ayurvedic liquid herbal medicine used in the treatment of headache, obesity and low digestive strength. It is also known as Varunadi Kwath.
Indications
It is useful in the Ayurvedic treatment of obesity, indigestion, headaches, stomach gas bloating, headache, abscess and wounds.
Ayurveda practitioners also use this for the treatment of
Kapha type of headache with stiffness and heaviness of head, sinus headaches
Polycystic Ovarian Disorder (PCOS)
Migraine
Cysts, fibroids,
Hypothyroidism – mainly to control obesity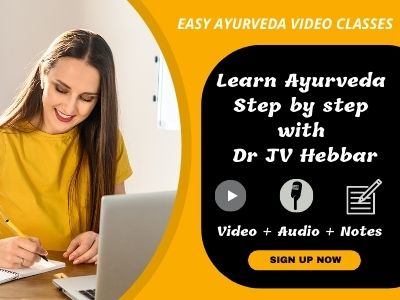 Doctors also use this for the treatment of
Bulky uterus
Painful periods
Dosage
Dose of Kashaya is 15-20 ml, once or twice a day, preferably 30 minutes before food.
Dose is 1 to 1.5 tablespoon.
If you buy the Kashayam directly from the market, then before taking this, it is better to add a tablespoon of water to it, mix and then take it.
Side effects
There are no known side effects with this product.
Overdosage may cause excessive urination. This product has a diuretic action.
Consult your doctor for its use during pregnancy and lactation.
Keep out of reach and sight of children.
Store in a cool dry place.
During pregnancy
This is best avoided during pregnancy. It is useful to shrink the cysts, tumours and fibroids. It is cleansing and detoxifying in nature, whereas in pregnancy, nourishment and growth are expected.
However, under select conditions, if your doctor prescribes this, it can be taken for a few weeks time. There is no absolute contra indication for short term usage.
Ingredients
Varunadi Kashayam Ingredients:
Varana (Crataeva religiosa),
Sairyaka (Strobilanthes ciliatus),
Shatavari (Asparagus racemosus),
Dahana (Plumbago zeylanica),
Morata (Chenomorpha fragrans),
Bilwa (Aegle marmelos),
Vishanika (Aristolochia bracteolata),
Brihati (Solanum melongena),
Bhadra (Aerua lanata),
Karanja (Pongamia glabra),
Pootikaranja (Holoptelia integrifolia),
Jaya (Premna corymbosa),
Pathya (Terminalia chebula),
Bahalapallava (Moringa olifera / drum stick),
Darbha (Desmostachya bipinnata) and
Rujakara (Semicarpus anacardium).
Shloka, Sanskrit Verse
Reference
Ashtanga Hrudaya Sutrasthana 15/21-22 – Varunadi Gana of Vagbhata Acharya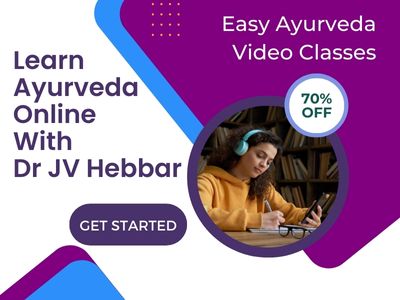 Method of preparation
Preparation method: All the herbal ingredients are kept immersed in water overnight, next day morning, added to 16 times of water and reduced to 1/8th or 1/4th quantity by mild to moderate heat, filtered and then consumed while it is warm.
It is also used as a natural herbal diuretic and natural oedema cures.
You feel difficult to consume Varanadi kashayam?
Switch over to Varanadi kashayam tablet – the dose is two tablets two times a day before food.
Manufacturers
Kerala Ayurveda, Kottakkal Arya Vaidya Sala, AVN
AVN also manufactures this product in Kashayam tablet form.
Nagarjuna – Varanaadi Kashaayam, Varanaadi Kashaayam Tablet
Can it be used in people with diabetes?
Yes. But an eye should be kept on the blood sugar level. Your doctor should help you in this regard. This product can reduce blood sugar levels.
It is sold in plastic bottles. Is it fine?
If the quality of the bottle material is very good, it should not be a problem, if stored for a short period of time.
Can this be taken without consulting a doctor?
No.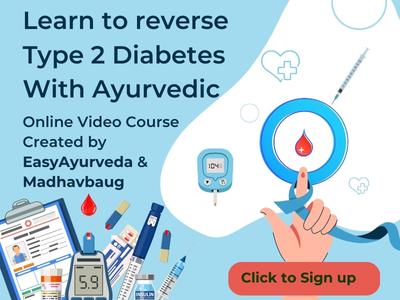 Can one take non-vegetarian food while taking this medicine?
Yes, unless your practitioner has asked to avoid it.
Is there any Pathya (diet rules to be followed while taking this product?
No product specific diet is mentioned. If the practitioner has advised diet control based on disease, one has to follow that.
Is it normal to have gastric complaints and mild headache in the first week of its intake?
In the initial one week of Varanadi kashayam intake, you may have slight gastric problem and headache.
I hope it will go away once your body gets used to this.
I would suggest to continue it.
Varadi vs Varanadi Kashayam
Varadi kashayam contains
Triphala – a combination of 3 fruits, which is used for opening up body channels and to reduce obesity. 
Turmeric – a very good antioxidant
Asana – Also called Vijaysar, used extensively to treat obesity, leucoderma abscess and bleeding disorders. 
Chitraka – Leadwort. It is hot in nature and helps in burning the fat and corrects metabolism.  
Loha – Iron calx – It is used extensively to open up channels and to burn fat. 


According to the treatise Sahasrayogam –
द्विरदस्थूलदेहोऽपि पिबेत मासात् कृशोभवेत् ।
dviradasthūladeho'pi pibeta māsāt kṛśobhavet |
That means if a person consumes Varadi Kashaya for a month, he will become lean and lose fat by that period.
Read more about Varadi Kashayam – uses, side effects etc

Conclusion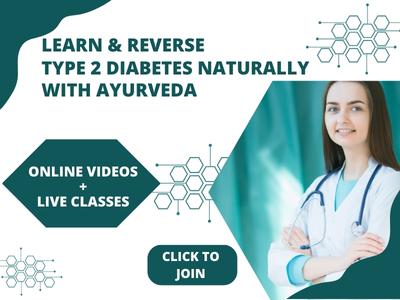 Both can be used together but can cause severe burning sensation, heartburn and extreme tiredness. There are some chances of mild diarrhea.
Your Ayurvedic doctor would be the best judge.