Copper is used in Ayurveda for storing water, as plate and also as an oral medicine to treat disorders such as asthma, obesity, high cholesterol etc.
Introduction
Tamra or Copper is a chemical element with the symbol Cu (Latin: cuprum) and atomic number 29. It is used in the Ayurvedic treatment of obesity, piles, anemia, skin disorders etc. It is a ductile metal with very high thermal and electrical conductivity. Pure copper is soft and malleable, and a freshly exposed surface has a pinksh or peachy color.
In animals , including humans, it is found widely in tissues, with concentration in liver, muscle and bone. It factions as a co- factor in various enzymes and in copper- based pigments.
Water stored in Copper Vessel
As per ancient Ayurveda textbook Ayurvedo Mahadadhi, water stored in copper vessel has following benefits –
Ushna – hot potency, improves digestion strength
Swadu – sweet
Katu – slightly pungent, burns cholesterol and fat
Katu vipaka – undergoes pungent taste conversion after digestion
It increases Pitat and Vata Dosha.
Decreases quantity of feces and flatus.
Water can be stored in copper vessel for upto 10 to 12 hours only. Everyday the vessel has to be washed and fresh water should be stored for consumption. This type of watre is not suitable for people with high pitta symptoms such as gastritis, hypertension, bleeding disorders, ulcerative colitis, heavy periods etc.
Using copper thali (plate) for meals has the similar benefits and contraindications.
Read related: Qualities Of Water, Drinks and Foods Stored In Different Vessels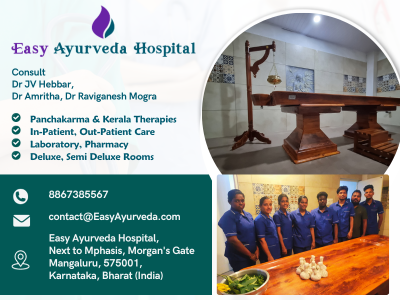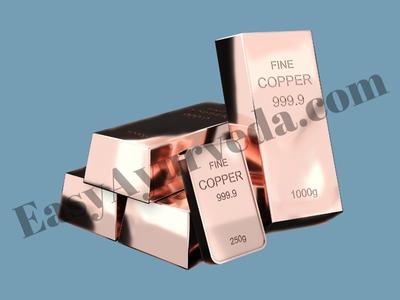 Copper has 29 distinct isotopes ranging in atomic mass from 52 to 80.
Melting Point: 1084.62. C
Boiling Point: 2927. C
Synonyms
Tamra, Suryaloha, Nepaleeya, Tryambaka, Suryanga, Lohitayasa, Shulva, Ravipriya, Raktaka, Bhanuloha.
Availability
North America, Russia, Australia, Mexico
Types
Nepalaka and Mleccha.
Suitable characteristics
सुस्निग्धं मृदुलं शोणं घनाघातक्षमं गुरु ।
निर्विकारं गुणश्रेष्ठं ताम्रं नेपालमुच्यते ॥(र.र.स. ५/४४)
susnigdhaṃ mṛdulaṃ śoṇaṃ ghanāghātakṣamaṃ guru |
nirvikāraṃ guṇaśreṣṭhaṃ tāmraṃ nepālamucyate ||(ra.ra.sa. 5/44)
Untuous, soft, red, heavy, hard, does not lose its shape upon subjecting to fire, such a Tamra Bhasma – Bhasma prepared from Copper is called as Nepalaka Tamra Bhasma – Bhasma prepared from Copper and  is  the suitable one.
Read more about Tamra Bhamsa here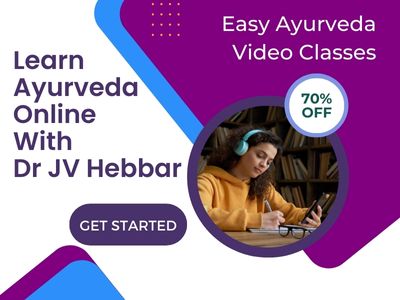 Unsuitable Characteristics
सितकृष्णाच्छयमतिवामि कटोरकम् ।
क्षालितं च पुनः कृष्णमेतन्म्लेच्छकताम्रकम् ॥(र.र.स. ५/४६)
sitakṛṣṇācchayamativāmi kaṭorakam |
kṣālitaṃ ca punaḥ kṛṣṇametanmlecchakatāmrakam ||(ra.ra.sa. 5/46)
The one which is white red in color, blackish, mixed colors, which induces vomiting, hard, turns to black even after clearing, such a copper is called as Mleccha and is unsuitable.
Toxicity of Tamra
न विषं विषमित्यहुस्ताम्रं तु विषमुच्यते ।
एको दोशो विषे ताम्रे त्वष्टौ दिषाः प्रकिर्तिता॥
भ्रमो मूर्च्छा विदाहश्च स्वेदक्लेदनवान्तयः ।
अरुचिश्चित्तसन्ताप एते दोषाः विषोपमा॥(आ.प्र)
na viṣaṃ viṣamityahustāmraṃ tu viṣamucyate |
eko dośo viṣe tāmre tvaṣṭau diṣāḥ prakirtitā||
bhramo mūrcchā vidāhaśca svedakledanavāntayaḥ |
aruciścittasantāpa ete doṣāḥ viṣopamā||(ā.pra)
In front of Tamra, even Vishas can not be called as Visha. Because Visha has only one quality but Tamra Bhasma – Bhasma prepared from Copper has 8 fatal qualities- Bhrama (giddiness), Murcha (Uncnsciousness), Vidaha (bruning sensation), Sweda9excessive sweating), Kleda, Vanta (vomit), Aruchi(tastelessness), Chitta santapa (burning sensation), Kleda, Vanta(vomit), Aruchi (tastelessness), Chitta santapa (burning sensation with restlessness).
Qualities
Tikta Kasaya Rasa – bitter nd astringent taste,
Madhura vipaka – sweet taste conversion after digestion,
Ushna Veerya – hot in potency,
Laghu – light for digestion,
Lekhana – scraping,
Wound healing,
good for eyes,
does Shodhana in both ways,
clams Pitta and kapha,
beneficial in Stomach disorders, Ama, worms, obesity, Piles, Kshaya, Anemia, Skin disorders , Bronchitis, asthma, Cough, cold , Peenasa, Amlapitta, shotha, Shoola, Liver and Spleen disorders and Grahani.
Tamra Shodhana
ताम्रनिर्मलात्राणि लिप्त्वा निम्ब्वम्बुसिन्धुना ।
ध्मात्वा सौवीरकक्षेपाद्विशुद्धयत्यष्टवारतः ॥ (र.र.त.५/५०)
tāmranirmalātrāṇi liptvā nimbvambusindhunā |
dhmātvā sauvīrakakṣepādviśuddhayatyaṣṭavārataḥ || (ra.ra.ta.5/50)
Copper sheets should be coated with paste of lemon juice and rock salt and should be heated on fire and dipped in sauveeraka (sour gruel). This procedure should be reapeated for 8 times.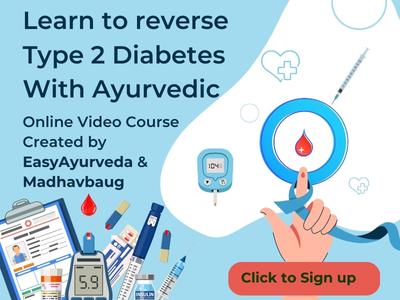 Tamra Marana
जम्बीररससम्पिष्टरसगन्धकलेपितम् ।
शुल्बपत्रं शरावस्थं त्रिपुटैर्याति पञ्चताम् ॥(र.र.स ५/५३)
शुद्धं ताम्रभवं चूर्णं समहिङ्गलमिश्रितम् ।
निम्बुरसेन सम्पिष्टं कारयेच्चक्रिकाः सुभाः॥
शोषयित्वा विधानज्ञो यन्त्रे डमरुके पचेत् ।
ऊर्ध्व प्रात्रगतं सम्यग्युक्त्या ग्राह्यो रसोत्तमः ॥
अधः प्रात्रगतं ताम्रचूर्णं गन्धक मिश्रितम् ।
जम्बीररस सम्पिष्टमर्ध भाख्ये पुटे पचेत् ॥
शुल्बं भस्मी भावदेवं सर्वदोष विवर्जितम् ।(रसामृत)
jambīrarasasampiṣṭarasagandhakalepitam |
śulbapatraṃ śarāvasthaṃ tripuṭairyāti pañcatām ||(ra.ra.sa 5/53)
śuddhaṃ tāmrabhavaṃ cūrṇaṃ samahiṅgalamiśritam |
nimburasena sampiṣṭaṃ kārayeccakrikāḥ subhāḥ||
śoṣayitvā vidhānajño yantre ḍamaruke pacet |
ūrdhva prātragataṃ samyagyuktyā grāhyo rasottamaḥ ||
adhaḥ prātragataṃ tāmracūrṇaṃ gandhaka miśritam |
jambīrarasa sampiṣṭamardha bhākhye puṭe pacet ||
śulbaṃ bhasmī bhāvadevaṃ sarvadoṣa vivarjitam |(rasāmṛta)
Saindhava Lavana – Black salt Lavana is Triturated with Arka – Calotropis procera dugdha and smeared over Tamra Bhasma – Bhasma prepared from Copper sheet, heated to red hot and dipped in Nirgundi – Vitex negundo swarasa for seven times to obtain Shuddha Tamra Bhasma – Bhasma prepared from Copper.
Tamra Bhasma – Bhasma prepared from Copper is heated along with Gomutra – Cow urine for three hours.
Saindhava Lavana is triturated with Nimbu swarasa for eight times to obtain Shuddha Tamra Bhasma – Bhasma prepared from Copper.
Marana
Kajjali – Purified Sulphur and Mercury are triturated to form Kajjali (black mixture, devoid of shining) is given Bhavaba with Nimbu swarasa and pasted over Tamra Bhasma – Bhasma prepared from Copper sheet, Taken in Samputa and 12 Gajaputa heat is given to obtain best quality Tamra Bhasma .
Tamra powder mixed along with equal parts of Shuddha Hingula – Purified and processed Cinnabar (Mercury compound) and given Bhavana with Nimbu swarasa, cakes are prepared, taken in Damaru yantra and subjected to Urdhawapatana. Prasa is collected at the top and copper at the bottom. It is mixed with equal quantity of Gandhaka – Purified and processed Sulphur and given Bhavana with Nimbu swarasa and 2 Gujaputa is given to obtain Tamra Bhasma – Bhasma prepared from Copper.
Read related: Tamra Bhasma – Benefits, Dosage, Ingredients, Side Effects
Necessity for Amrutikarna of Tamra Bhasma
Without amrutikarana, Tamra Bhasma tends to Produce adverse effects.
Amrutikarana procedure
१. सुमृतं ताम्रचूर्णन्तु तदर्धं गन्धकं तथा।
पञ्चामृतेन सम्पेष्य विधानज्ञो भिषग्वरः ॥
शरावसम्पुटे न्यस्य ताम्रं विहितचक्रिकम् ।
त्रिवारं पुटयेदेवं रसतन्त्रविचक्षणः ॥ (र.त.१७/३७-३८)
२. सम्यङ्मृतं सूर्यसखस्य चूर्णम् तदर्धसंशोधितगन्धकञ्च ।
दत्त्वा ततोऽम्लैः खलु निम्बुकोत्थैः सम्पेषयेद् याममलं रसज्ञः ॥
गोलं विधायाऽथ रविप्रियस्य ह्युपर्यधः सूरणकन्दसंस्थम् ।
मृत्कर्पटंश्चाथ विलिप्य गोलं पुटे गजाख्ये पुटयेद्विधुज्ञः ॥
1. sumṛtaṃ tāmracūrṇantu tadardhaṃ gandhakaṃ tathā|
pañcāmṛtena sampeṣya vidhānajño bhiṣagvaraḥ ||
śarāvasampuṭe nyasya tāmraṃ vihitacakrikam |
trivāraṃ puṭayedevaṃ rasatantravicakṣaṇaḥ || (ra.ta.17/37-38)
2. samyaṅmṛtaṃ sūryasakhasya cūrṇam tadardhasaṃśodhitagandhakañca |
dattvā tato'mlaiḥ khalu nimbukotthaiḥ sampeṣayed yāmamalaṃ rasajñaḥ ||
golaṃ vidhāyā'tha ravipriyasya hyuparyadhaḥ sūraṇakandasaṃstham |
mṛtkarpaṭaṃścātha vilipya golaṃ puṭe gajākhye puṭayedvidhujñaḥ ||
Tamra Bhasma is added with half part of Shuddha Gandhaka – Purified and processed Sulphur, Given bhavana with Panchamutra, cakes are prepared and 3 gajaputa heat is given.
Read more about Puta Prakaranaof Rasashastra
Tamra Bhasma is added with half part of Gandhaka and given bhavana with Numbu swarasa and gajaputa heat is give.
Special test for Tamra Bhasma
Tamra Bhasma is mixed with Nimbu swarasa or curds, left for 24 hours. If the color of Nimbu swarsa or Dadhi turns to green, then the Bhasma is not good for therapeutic use.
Dosage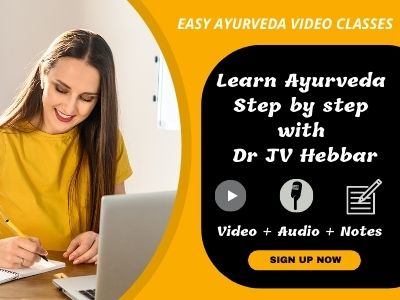 60 mg to 120 mg
Formultions