By Dr Renita D'Souza
Spinach (palak) is a highly nutritious leafy green vegetable. It is used widely for culinary purposes and also possess medicinal value. As a vegetable, it is eaten raw or cooked. Tender leaves are used raw in salads. As a medicine, it is used to treat diabetes, urinary calculi, asthma, inflammation of liver, constipation etc. It is a good antioxidant and energy booster.
Read – Malabar Spinach – Uses, Remedies, Benefits, Research
Botanical Name – Spinacia oleracea
Family – Chenopodiaceae
Vernacular Name
Hindi Name – Paalak shaaka, pala
Kannada Name – Paalakya
Bengali Name – Paalang shaaka
Marathi Name – Palakh, Paalak
Gujarati Name – Paalakhani Bhaji
Tamil Name – Vasaielakirai, Pasalai
Telugu Name – Mathubucchali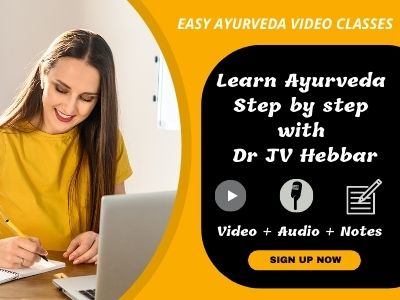 Medicinal Qualities
Taste – slightly pungent, sweet
Veerya (potency) – cold
Bhedini – laxative
Guru – heavy to digest
Santarpana – nourishes
Ruksha – dry in nature (Ch. Su 27)
Effect on tridosha
Increases vata and kapha dosha
Read – Amaranth Uses, Qualities, Remedies, Research
According to Bhojana Kutuhalam twelfth chapter, Palakya is slightly pungent and sweet in taste, It is wholesome to the body and cold in potency. It treats raktapitta and acts as grahi and is highly nourishing in nature.
Uses
Mada – intoxication
Shwasa – asthma
Rakta pitta – bleeding disorders
Palak Home Remedies
Sanskrit Verses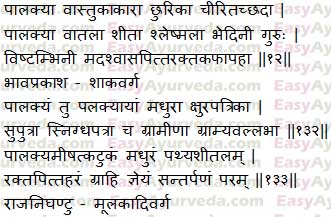 Traditional uses
Vatala – can increase Vata Dosha
Sheeta – coolant
Shleshmala – can increase Kapha Dosha
Bhedini – can cause laxative effect
Guru – heavy to digest, rich in nutrition

Indicated in
Mada – intoxication
Shwasa – respiratory disorders of Pitta origin
Raktapitta – bleeding disorders
Interaction with medicines, supplements
Can this be used while taking Homeopathic medicine?
Yes. This product does not react with homeopathic medicine.
Can this medicine be continued while taking supplements like multivitamin tablets, Omega 3 fatty acids etc?
Yes. Generally, this product goes well with most of the dietary supplements. However, if you are taking more than one product per day, please consult your doctor for an opinion.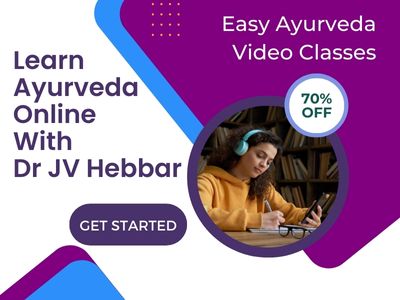 With western medicines
Seek your doctor's advice if you are taking this product along with other western (allopathic / modern) medicines. Some Ayurvedic herbs can interact with modern medicine.
If both Ayurvedic and allopathic medicines are advised together, then it is best to take Allopathic medicine first, wait for 30 minutes and then take the Ayurvedic medicine.
Morphology, Distribution
Morphology
Spinacia oleracea is a glabrous green erect herb, growing up to 30 – 60 cm in height. Stem is smooth and succulent. Leaves are alternate, simple, ovate to triangular-hastate in shape, lower leaves are long petioled. Flowers small, yellow green in color.
Distribution
Spinacia oleracea is known to be originated from south-western Asia. It is now found to be grown in most parts of the world.
Read – Ivy gourd: Benefits, Ayurveda Usage, Remedies, Research, Side Effects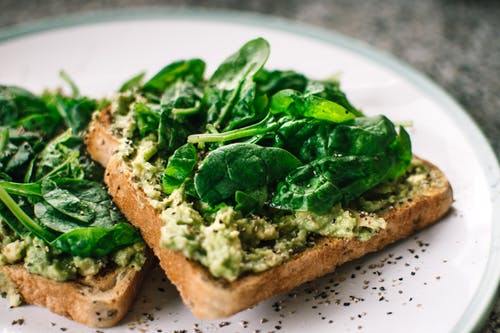 Wrong foods for Spinache
Green leafy vegetables should not be consumed along with milk, as per Ayurveda. Hence, avoid milk soon after taking Palak dishes.
Nutritional Value
Palak is a rich source of vitamin A, Riboflavin, Vitamin B6, Vitamin E, Vitamin C, vitamin K, magnesium, manganese, iron, folate, calcium, potassium and dietary fiber (A)
Pharmacological Activity, Phytoconstituents
Pharmacological Activity
Spinacia oleracea possess Anthelmentic, Antioxidant, Hepatoprotective and anti cancer activity. (B)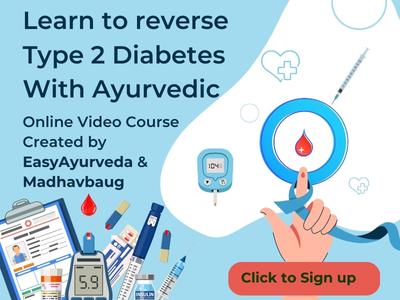 Phytoconstituents
Spinach is a rich source of carotenoid (lutein, β-carotene and zeaxanthin), p-Coumaric acid, ascorbic acid, proteins, vitamins, minerals, vitamin B-complex, ascorbic acid, flavonoids and apocyanin, nitrogenous substances, hydrocarbons and iron sesqui-oxide. Seeds contain glycoprotein-bound hexosamine. Roots contain spirasaponins. It also contains patuletin, quercetin, saponin, catechol, sterols, oxalates and nitrates.
Read – Bottle Gourd Uses, Home Remedies, Side Effects, Research
Research
Anti-inflammatory activity – A study conducted to evaluate anti-inflammatory activity of methanolic aqueous fraction of Spinacia oleracea leaf have proved significant anti inflammatory activity.
Anti diabetic Activity – A research done to evaluate anti-diabetic activity of Spinacia oleracea leaves in normal and alloxan induced diabetic rats have found that ethanolic and aqueous extract of Spinacia oleraceae possess significant antihyperglycemic activity.
Hepatoprotective Activity – A study conducted to investigate hepatoprotective property of methanol extract of Spinacia oleracea against carbon tetrachloride induced hepatotoxicity in rats have showed that it possesses significant antioxidant and hepatoprotective properties.
Ayurvedic Medicine
Manoll Capsule – It is a natural anti-oxidant and immunity booster.
HiOra – K Toothpaste – Ayurvedic toothpaste for sensitive teeth.
Sanskrit Synonyms, Categorization
Sanskrit Synonyms
Palakya, Vaastukaakaara
Churika, Chiritachada
Kshurapatrika, Suputra, Snigdhapatra
Graamina, Gramyavallabha
Classical Categorization
Bhavaprakasha Nighantu – Shaaka varga
Raja Nighantu – Moolakaadi varga
Read – Apple Benefits, Qualities, Remedies, Research
Scientific Classification
Kingdom – Plantae
Subkingdom – Tracheobionta
Superdivision – Spermatophyta
Division – Magnoliophyta
Class – Magnoliopsida
Subclass – Caryophyllidae
Order – Caryophyllales
Family – Chenopodiaceae
Genus – Spinacia L.
Species – Spinacia oleracea L.
Spinach, raw
Known as Palankya in Sanskrit. (Charaka Samhita Sutra 27)
Taste – sweet
Properties – heavy, dry
Potency – cold
After digestion taste transformation ( Vipaka ) – sweet
Effect on Doshas
Vata increasing (produces Vata during digestion)
Pitta balancing
Kapha increasing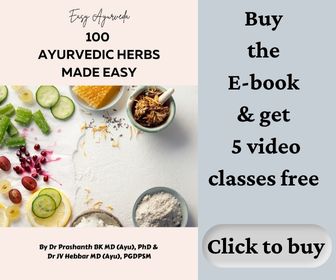 Spinach, cooked, boiled, drained, without salt
Taste – sweet
Properties – not very heavy (due to cooking), dry
Potency – cold
After digestion taste transformation ( Vipaka ) – sweet
Effect on Doshas
Vata increasing (produces Vata during digestion)
Pitta balancing
Kapha nourishing (due to decreased heaviness)
Spinach, cooked, boiled, drained, with salt
Taste – sweet, slightly salty
Properties – not very heavy (due to cooking), dry
Potency – not very cold (cooked spinach is cold in potency but salt is hot)
After digestion taste transformation ( Vipaka ) – sweet
Effect on Doshas
Vata increasing (produces Vata during digestion)
Pitta nourishing (cooked spinach is Pitta balancing, but salt is Pitta increasing)
Kapha nourishing (due to decreased heaviness)
Spinach, canned, regular pack, solids and liquids
Taste – sweet
Properties – not very heavy (due to boiling before canning), dry
Potency – cold
After digestion taste transformation ( Vipaka ) – sweet
Effect on Doshas
Vata increasing (produces Vata during digestion)
Pitta balancing
Kapha nourishing (due to decreased heaviness)
Spinach, canned, no salt added, solids and liquids
Taste – sweet
Properties – not very heavy (due to boiling before canning), dry
Potency – cold
After digestion taste transformation ( Vipaka ) – sweet
Effect on Doshas
Vata increasing (produces Vata during digestion)
Pitta balancing
Kapha nourishing (due to decreased heaviness)
Spinach, canned, regular pack, drained solids
Taste – sweet
Properties – not very heavy (due to boiling before canning), dry
Potency – cold
After digestion taste transformation ( Vipaka ) – sweet
Effect on Doshas
Vata increasing (produces Vata during digestion)
Pitta balancing
Kapha nourishing (due to decreased heaviness)
Spinach, frozen, chopped or leaf, unprepared
(Includes foods for USDA's Food Distribution Program)
Taste – sweet
Properties – heavy, dry
Potency – cold
After digestion taste transformation ( Vipaka ) – sweet
Effect on Doshas
Vata increasing (produces Vata during digestion)
Pitta balancing
Kapha increasing
Spinach, frozen, chopped or leaf, cooked, boiled, drained, with salt
Taste – sweet, slightly salty
Properties – not very heavy (due to cooking), dry
Potency – not very cold (salt is hot in potency)
After digestion taste transformation ( Vipaka ) – sweet
Effect on Doshas
Vata increasing (produces Vata during digestion)
Pitta nourishing (salt is Pittakara)
Kapha nourishing (due to decreased heaviness)
Spinach, frozen, chopped or leaf, cooked, boiled, drained, without salt
Taste – sweet
Properties – not very heavy (due to cooking), dry
Potency – cold
After digestion taste transformation ( Vipaka ) – sweet
Effect on Doshas
Vata increasing (produces Vata during digestion)
Pitta balancing
Kapha nourishing (due to decreased heaviness)
Spinach souffle
Packed frozen spinach, thawed and drained, egg, milk, cheese, garlic, salt, pepper.
Packed frozen spinach -Vata increasing, Pitta balancing, Kapha nourishing
Egg – Vata balancing, Pitta neutral, Kapha increasing
Milk – Vata balancing, Pitta balancing, Kapha increasing
Cheese – Vata balancing, Pitta nourishing, Kapha nourishing
Garlic – Vata balancing, pitta increasing, Kapha balancing
Salt – Pitta increasing
Pepper – Vata balancing, pitta increasing, Kapha balancing
Effect on Doshas
Vata balancing
Pitta increasing
Kapha nourishing