By Dr Renita D'Souza
Malabar spinach is a well known nutritious vegetable and a natural coolant. It nourishes, makes the body stout, purifies blood, rejuvenates and acts as aphrodisiac. Including it in regular diet helps to prevent weakness of bones, anemia, cardiovascular diseases and cancers of colon.
It is safe to use this in children and pregnant lady suffering from constipation. Traditionally used to treat mouth ulcers, wound, inflammation, urticaria, anemia, malnutrition, insomnia, cracked feet, piles, bleeding disorders, cancers etc. In India it is widely grown as pot herb.
Read – Surana Elephant Foot Yam Uses, Research, Medicines, Side Effects
Botanical Name – Basella rubra
Synonyms – Basella alba, Basella lucida, Basella nigra, Basella volubilis
Family – Basellaceae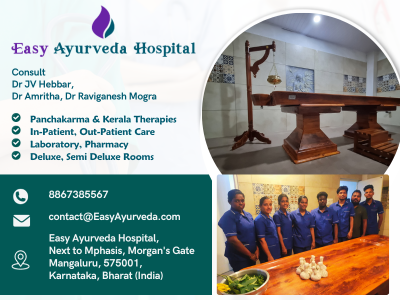 Vernacular Names
English Name – Indian spinach, Malabar spinach, Indian spinach, Ceylon spinach, Vine spinach
Sanskrit Name – Pothaki
Hindi name – Poya, poi, Lalbachlu
Bengali Name – Poome, Puishaka
Marathi Name – Maayala, Velbendi, Mayalu
Gujarati Name – Pothi
Kannada Name – Basale soppu
Tulu Name – Basale
Malayalam Name – Vasalaccira, Cheera, Vallicheera
Telugu Name – Bachhali
Tamil Name – Basalakira, Vasalakkirai, Kodip pasalai, Kodip pasali
Konkani Name – Valchi bhaji
Manipuri Name – Urok Shumbal
Oriya – Poi saga
Chinese – Lo kwai, Luo kai, Chan cai
Spanish – espnaca de Malabar
Mexican – espinaca china
Japanese – tsurumurasaki
French – baselle
German – indischer spinat
Medicinal Qualities
Taste – Sweet
Vipaka (taste conversion after digestion) – Sweet
Virya (potency) – cold (shitha)
Snigdha – unctuous
Pichilla – slimy
Brumhana – nourishing in nature
Triptikaarini – causes satisfaction
Vrishya – aphrodisiac
Effect on Tridosha –
Increases kapha dosha
Balances vata and pitta dosha
Read – Wheat Uses, Health Benefits, Side Effects: Complete Ayurveda Details
Uses, Remedies, Benefits
Traditional Uses
Akantya – slightly good for throat
Rakthapittajith – relieves bleeding disorders
Nidrada – improves sleep
Shukrada – increases semen
Balada – increases strength
Ruchikrth – improves taste
Sara – promotes bowel movement
Madaghni – relieves intoxication
Traditional Remedies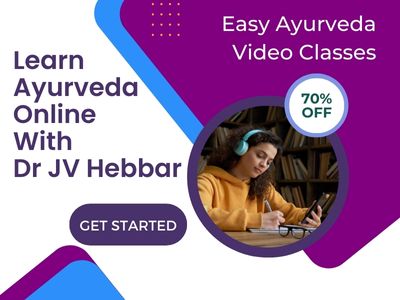 Leaves of Malabar spinach are chewed raw to treat mouth ulcers
1 cup juice of spinach mixed with 1 teaspoon turmeric powder is applied to improve complexion.
Decoction of leaves helps to relieve constipation in children and pregnant women.
Leaves are crushed and applied locally in bruises, wounds, scalds, burns, boils, snakebites, pimples etc. It relieves burning sensation and inflammation.
To increase fertility in women, it is used along with hibiscus macaranthus.
Regular consumption of Malabar spinach helps to prevent degeneration of bones (osteoporosis) and iron-deficiency anemia.
Consuming leaf juice can be beneficial in fluid retention due to its diuretic action.
Thick viscid liquid obtained from leaves and tender stalks of the plant is used as a remedy for habitual headache. It can be applied over the forehead.
The decoction of roots relieves bilious vomiting.
Crushed leaves mixed with cheese is applied on burns.
For irregular periods – Basella alba root paste is taken along with rice washed water in the morning in empty stomach for one month. This is practiced by the rural people of Orissa, India. (A)
Basella alba leaves are used to treat hypertension.
Crushed leaves applied on head about half an hour before head bath helps to induce sound sleep.
The root paste is applied on swellings and also used to relieve inflammation.
Consuming fresh leaf juice along with sugar candy is used in Catarrh. It relieves the inflammation of mucus membrane of the air ways.
Cooked roots are used to treat diarrhea.
Leaves are used to improve breast milk production.
Read – Barley (Hordeum vulgare) – Qualities, Uses, Remedies, Research
Health Benefits of Malabar spinach
Anti-aging – The antioxidants such as beta-carotene, lutein, zeaxanthin helps to prevent aging process by protecting cell damage by free radicals.
Gastro protective – The mucilage content helps in smooth digestion, prevent the absorption of cholesterol and helps in easy evacuation of stools.
Rich in Vitamin A – Malabar spinach is rich source of Vitamin A. Food rich in Vitamin A is good for vision, improves immunity, maintains the health of mucus membrane and skin.
Anemia – Including Malabar spinach in regular diet can help prevent iron deficiency anemia. The iron content is used by the body to produce Red blood cell (RBC). (B)
Renal Calculi – Basella alba is used to treat calcium oxalate stones. A research study concludes that, it can reduce the size of the stone and help in eliminating the stone from urinary tract. (research)
The Malabar spinach fruits are slightly sour in taste and is nourishing. It has similar benefits explained below.
Part Used
Leaves, Stem, Roots
Wrong Food Combination
Indian spinach processed along with sesame seed paste causes diarrhea.
Sanskrit Verses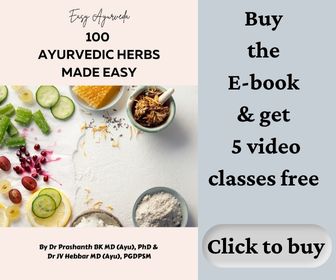 Interaction with medicines, supplements
Can this be used while taking Homeopathic medicine?
Yes. This product does not react with homeopathic medicine.
Can this medicine be continued while taking supplements like multivitamin tablets, Omega 3 fatty acids etc?
Yes. Generally, this product goes well with most of the dietary supplements. However, if you are taking more than one product per day, please consult your doctor for an opinion.
With western medicines
Seek your doctor's advice if you are taking this product along with other western (allopathic / modern) medicines. Some Ayurvedic herbs can interact with modern medicine.
If both Ayurvedic and allopathic medicines are advised together, then it is best to take Allopathic medicine first, wait for 30 minutes and then take the Ayurvedic medicine.
Pharmacological activities
Pharmacological Property of Malabar Spinach
Basella rubra possess androgenic, diuretic, emollient, demulcent, anticonvulsent, anti-ulcer, antioxidant, cytotoxic, antibacterial activity, anti-inflammatory, central nervous system (CNS) depressant activity, nephroprotective, and wound healing properties.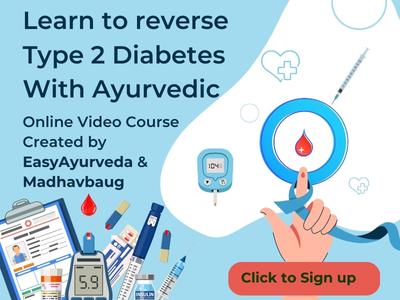 Phytoconstituents, Varieties
Phytoconstituents
Indian spinach contains proteins, alkaloids, carbohydrates, Fat, fiber, polysaccharides, phenols, flavonoids, carotenoids, Calcium, Phosphorous, Iron, potassium, manganese, copper, magnesium, zinc, Vitamin A, Thiamine, Riboflavin, Niacin, Ascorbic acid
Two varieties of Malabar spinach
Basella alba – stems are green in color
Basella rubra – reddish – purple stem
Morphology, Distribution
Morphology
Malabar spinach is a twining herbaceous vine reaching up to 10 meters in length. It is succulent, branched and smooth. Stems are purplish or green in color. Leaves are fleshy, heart-shaped, 5-12 cm long. Fruit is fleshy, stalk less, ovoid in shape, 5-6 mm long, purple when mature and contain one seed. Flowers are small, white or whitish pink in color.
Distribution
Malabar spinach is native to the Indian subcontinent, Southeast Asia and New Guinea.
Research, Controversy
Research
Anti diabetic activity – A research study conducted on Upodika (Basella alba) to evaluate its anti diabetic activity as described in Ayurveda have proved that it possess significant anti diabetic property.
Anti inflammatory Activity – Research study done on anti inflammatory activity of Basella alba leaf have concluded that the extract of Basella alba possess potent anti-inflammatory and anti bacterial properties.
Cholesterol lowering effect – Research study conducted on cholesterol lowering effect of Malabar spinach on egg yolk induced hyper cholesterolaemic rabbits have concluded that ethanolic or aqueous extracts of Malabar Spinach have significant cholesterol lowering effect and can be used to treat cardio vascular diseases.
Controversy
Raja nighantu has mentioned Upodaki in Mulakaadi varga. The properties such as astringent, pungent, sweet taste, hot potency and constipating (vishtambi) quality varies from upodaka (spinach) mentioned in other Nighantus, thought the slimy quality (pichila) is same.
Sanskrit synonyms
Pothaki, Upodhika, Maalava
Matsyakaali, Phalambika, Vrinthaka
Turangi, Kantaki, Madaghni
Chichila, Vrinta madalika
Classical, Scientific Classification
Classical categorization
Bhavaprakasha Nighantu – Shaka varga
Kaiyadeva Nighantu – Aushadhi varga
Raja Nighantu – Moolakadi varga
Shodala Nighantu – Guduchyadi varga
Scientific classification
Kingdom – Plantae
Phylum – Magnoliophyta
Class – Magnoliopsida
Order – Caryophyllales
Family – Basellaceae
Genus – Basella
Species – alba
Malabar spinach, cooked
Taste – bitter, slightly sweet
Properties – light (low calorific value)
Potency – hot (reduces symptoms of rheumatoid arthritis)
After digestion taste transformation ( Vipaka ) – pungent
Effect on Doshas
Vata balancing (protects nervous system)
Pitta increasing
Kapha nourishing (thickens hair, blood clotting)