This article is by Dr M S Krishnamurthty MD (Ayu)PhD.
Vada is a famous Indian Dish usually served with Sambar or pulse soup. It is thick disc in shaped with a hole in the center. Vada can be prepared with a variety of ingredients such as black gram, green gram, ginger, Amalaki (Amla – Indian Gooseberry), Banana flowers etc
Introduction
The skill, rationality and ability of application of classical knowledge as per ones directions have made over ancient seers to design various food preparations with innovative sense. Amla (gooseberries) are undoubtedly have good potential to pacify pitta dosha.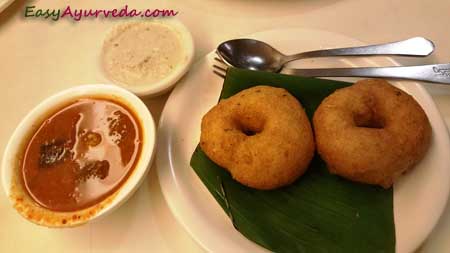 The flower of banana even though not directly used in any of the classical preparations, has the strong medicinal values to pacify Vata and Kapha dosha too. This is applied in efficient and needy form by modifying into Vada.
Classical reference can be cited in Bhojana kutoohala text of Shri Raghunatha Soori.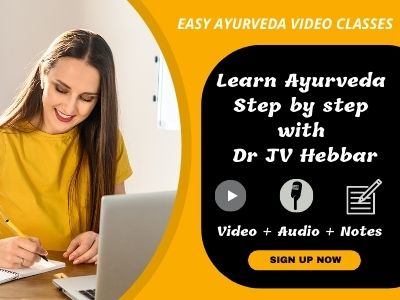 Amalaki Vada
Method of preparation
Well matured Amalaki fruits are taken and cooked properly. Seeds are removed and pulp is collected. This is mixed well with fried and powdered rice and sesame seeds. Little salt and asafoetida are added and Vada is made. This is cooked well with oil or ghee.
Read related – Medu Vada: How to Make? Ayurveda Benefits
Note: It can also dried under sunshine and preserved. As per ones requirement it is fried with oil and used along with food.
Qualities
Light to digest, pacifies pitta, good for eyes, appetizer, carminative, anti diabetic etc.
It contains all the health benefits of Amalaki.
Read related: Green Gram Ginger Vada Benefits
Wider utility: This is useful in the patients who are suffering from dysurea, health issues due to imbalanced pitta dosha, chronic eye disorders, indigestion, anorexia, burping etc.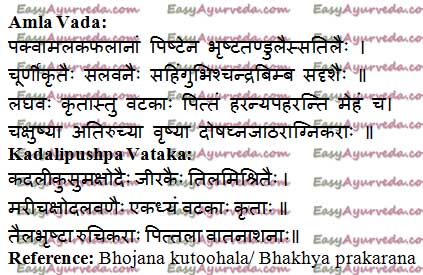 Banana Flower Vada
Preparation method
Good kind of banana flowers are taken and fine paste is made. To this, fine powder of cumin, sesame, pepper and salt are added and made into thick plateaus and fried with oil or ghee.
Read related: Banana Uses, Research, Remedies
Qualities
Appetizer,
Balances Vata Dosha
Can aggravate pitta Dosha,
Improves Energy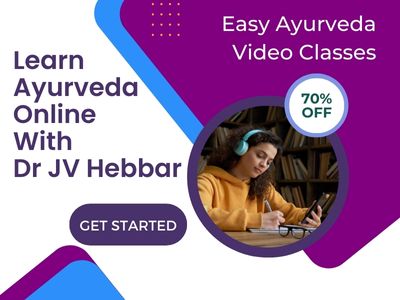 Wider utility:
It can be recommended in the patients who very often complain regarding tastelessness, nausea, bloating of abdomen, lethargy etc.
Is it not the worth ways to incorporate such food preparation in dietetics as well as indirect practice of herbal medicine?
Read – Banana flower Sabji For Pitta Balance, Stomach Pain
Research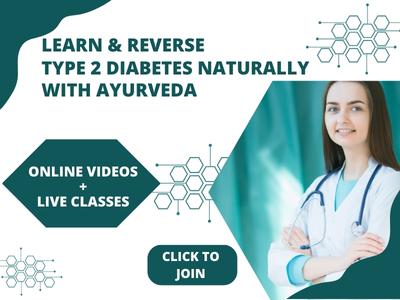 Research done on extract of banana flower has evaluated its anti cancerous activity on the cervical cancer cell line HeLa. The extract has antioxidant property that prevents free radicals and control cell and tissue damage. (1)