Kharjur – Phoenix sylvestris, popularly known as Date Palm is a plant mentioned in Ayurveda for the treatment of general debility, dysuria, gingivitis, fever and thirst.
Latin name – Phoenix sylvestris Roxb.
Family – Palmae (Nalikera kula)
Vernacular names
Names in different languages of Khajoor:
Hindi name – Kajoor, kejur, kanjoor, khajoor, khajra, Khajur
English name – Date Palm, Wild Palm
Arabic name – Rutab
Bengali name – Khejur
Gujarati name – Khareka
Malayalam name – Eethapala
Marathi name – Khajura
Tamil name – Ichan, citrichu, iiccampanai, iicham, peria iitchham, periichcham
Telugu name – Pedayita, chettetha, eeshaan chedi, eeta, etha, peddaeeta.
Arab name – Rutab
Bengali name – Kajar
English name – Wild date / Palm tree
Gujarati name – Khareka
Indu & Ishan – Chedi
Kannada – Kajjuri/ Eachalu mara
Malayalam name – Kattinta/ Eethappana, inda, inta, intappana, kharjjuram.
Manipur – Thangtup
Marathi name – Khajura, boichand, khajoor, shendi, shindig.
Persian name – Khurma
Kannada name – eechaalu, seeindu, seindi, anda eechalu.
Read related: 5 Dates Fruit Remedies: Milkshake, Laddu For Energy, Stamina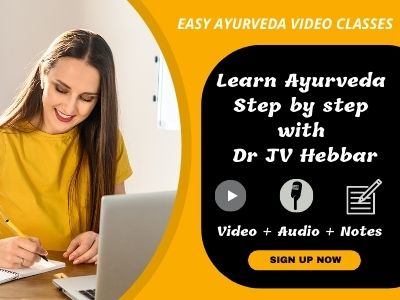 Morphology
Morphology of Phoenix sylvestris:
Kharjura is a medium sized tree growing to a height of 10 – 15 m and found in the dry regions of Rajasthan, Gujarat and Andhra pradesh. It is abundantly found in Arab countries and Africa. The stem is brown colored and about 3 feet in diameter having marks or remains of the leaves. The leaves are 10 – 15 feet long, having small spikes at the base. The flowers are unisexual in nature, have pleasant odor with male flowers in white and female flowers having greenish tinge. The fruits are orange colored and sweet in taste on ripening. It has a single thick seed inside. The fresh juice from the stalk of the leaf is also collected and stored to form a type of alcohol or used to prepare jaggery.
Read related: Sugarless khajur Kheer (Date Milkshake) Recipe, Ayurvedic Benefits
Varieties
Ra. Ni – 5 types
Kharjura
Pinda Kharjura
Raja Kharjura
Madhu Kharjura
Bhuka kharjura
Properties, part used, dosage
Properties:
Rasa (Taste) – Madhura (Sweet)
Guna (Qualities) – Guru (Heavy for digestion), Snigdha (Slimy in nature)
Vipaka – Madhura (Undergoes sweet taste after digestion)
Veerya (Potency) – Sheeta (Cold)
Karma (Actions) – Vatapitta shamaka (reduces vitiated vata and pitta dosha), Balya (provide strength)
Pharmacological activities – Aphrodisiac, Diuretic, Cardiotonic, Nervine tonic
Qualities as per Bhojana Kutuhalam
Rasa (Taste) – Sweet
Vipaka (post metabolic) – Sweet
Virya (potency) – cold
Alleviates thirst, pain, dyspnea, hiccups. Is unctuous, aphrodisiac, hampers digestion if eaten in excess, improves taste perception, cardio tonic, imparts strength and nourishes the body.
The Pinda kharjura is sweet in taste, unctuous in nature, treats burning sensation, bleeding disorders, thirst, edema, is a cardio tonic, imparts strength and virility and provides nourishment to the body, is heavy for digestion and hence decreases the digestive fire.
Part used – Fruit, Leaf, Root
Dosage –
Fruit – 10 to 20 g
Root powder – 3 to 5 g
Juice – 50 to 100 ml
Decoction – 50 to 100 ml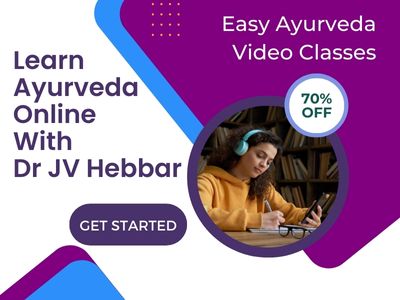 Can khajoor be eaten after lunch and dinner?
Ayurveda recommends eating sweet tasting foods and ingredients as the first part of food. Hence, it makes sense to have khajoor just before lunch and dinner. However, eating dates after food can cause weight gain. If your intention is to gain weight, then it can be had after lunch / dinner.
Sanskrit verse
Chemical composition
Chemical composition of Phoenix sylvestris
Fresh, unfermented sap (Niraa / Neera) is a good source of ascorbic acid, nicotinic and iso – nicotinic acids, riboflavin, thiamine, sugars; crystine, leucine, isoleucine, lysine, phenylalanine, thre – onine, tyrosine. Edible fruit contains carotene as vitamin A, thiamine, riboflavine, nicotinic acid, ascerbic acid, sucrose, invert sugar, xylose, Arabinose, ribose, galactose, galacturonic acid, tannin, leuco cyanidins, pectin, sorbitol, investage and peoxidase while seeds contain sterols of ergostand group and estecone, fatty acids viz. lacnic, myristic, palmitic, steanic, oleic, linoleic, caprylie and capric acids. Cholestrole and estorone have been identified in the pollen.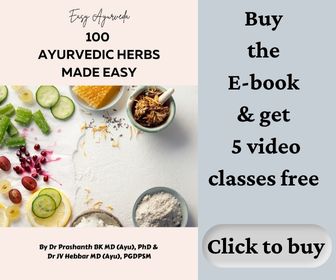 Uses of Kharjura
Dates for children: Khajoor is best for enhancing the health and immunity of children. In people with low body weight, less hemoglobin (iron) and low immunity, giving one sweet date fruit per day is very useful. This can be continued for 2 – 3 months.
The kharjura fruit is eaten raw after deseeding to improve physical strength, improve sexual vigor and provide nourishment and energy.
The fresh juice extracted from the leaf stalk (Neera) of Phoenix sylvestris is a good diuretic and improves physical strength.
The fresh juice is boiled and made hard into jaggery which is used for initiating fermentation of alcohol.
The decoction prepared from the root is used for gargling to treat gingivitis and mouth ulcer.
Decoction prepared from the leaves of Phoenix sylvestris is used in a dose of 25 – 30 ml to treat dysuria, diarrhea and intestinal worms.
To treat complications in chronic conditions of alcoholism, paste of palm fruit is mixed with pomegranate seed, gooseberry, tamarind and water; given in a dose of 40 – 50 ml regularly.

Cold infusion prepared from the fruit of date palm is given in a dose of 40 to 50 ml in conditions of fever and dehydration.
Date palm is used in the preparation of Desserts, Biscuits and different cuisines.
Traditional uses, Indications
Traditional uses:
Bhumi Kharjoora –
Kashaya – astringent
Madhura – sweet
Svadu – sweet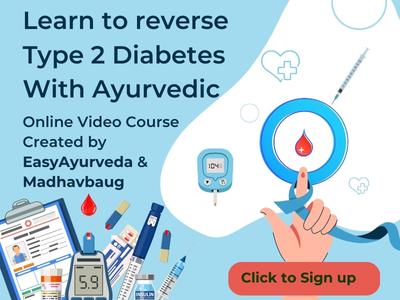 Spherical shaped khajoor:
Tuvara – astringent
Tikta – bitter
Madhura – sweet
Snigdha – unctuous, oily
Ruchikara – improves taste, useful in anorexia
Hrudya – acts as cardiac tonic, congenial for heart
Guru – heavy to digest
Tarpana – nourishing, soothing
Tushtida – causes contentment
Pushtida – nutritious, improves nourishment
Shukrala – improves sperm and semen quantity and quality
Balya – improves strength and immunity
Balances Kapha and Vata Dosha
Indicated in
Kshata – injury, bleeding
Kshaya – depletion of body tissues, weight loss, tuberculosis
Raktapitta –Bleeding disorders such as nasal bleeding, heavy periods, etc
Jwara – fever
Kshut- excess hunger
Trushna – excessive thirst
Kasa – cough, cold
Shwasa – asthma and chronic respiratory disorders

The drink / juice extract prepared from the fruits / plant:
Madakara – intoxicating
Pittakara – Increases Pitta Dosha
Balances Vata and Kapha Dosha
Ruchya – improves taste, relieves anorexia.
Deepana – improves digestion strength
Balakara – improves strength and immunity
Shukrala – improves sperm and semen quantity and quality
Sap : Fresh juice is cooling, laxative and nutritive.
Gum : In diarrhea and in genitourinary system
Fruit pulp : Anti asthalmic, antidysenteric, antitussive, Aphrodisiac, demulcent, diuretic, expectorant laxative, restorative and Tonic
Seeds : Paste is used in ophthalmic condition, to relieve headache and hemicrania
Root : Nervous debility and tooth ache.
Cough – Linctur made of Kharjura, Pippali, Draksha, Sharkara and parched paddy. Each in equel quantity added with honey and ghee is an excellent remedy for cough by pitta.
Vomitting – Khajura pulp, coconut, draksha or badara should be taken as linctus.
Haematunia – Decoction of Kharjura, Kashmarya, Tinduka, guduchi with honey check the Haematuria.
Consumption of ghee mixed with Kharjura, draksha, sugar, honey and pippali alleviates hoarseness of voice, cough, asthma and fever.
Grahani – Fermented juice of draksha, Kharjura should be used.
abnormal taste –Paste of draksha and Kharjura kept in mouth and gurgling should be done.
Hiccough- pulp of Kharjura or Pippali mixed with honey should be used.
Intrinsic Hemorrhage – Kharjura fruits mixed with honey.
Rheumatoid arthritis – Squash of the fruits of Kharjura
Rakthapitta – The powders of Kharjura, almond, raisins and rock candy in equal quantity along with honey.
Madathyaya – Bronchial asthma and hiccup – Kharjuradi leha with ghee and honey.
Anemia, piles, hepatitis and diabetes – Kharjurasava Externally
For tooth ache – powder of Kharjura roots is applied topically or gargle with decoctions of root.
The date fruits / kharjUra phalam are sweetish in both their taste and vipAka.
By the virtue of its extreme cold potency it appeases the raktapitta doShas and clears the thirst; inebriated state.
The date fruits increase the virility of the person by its oily and nourishing properties.
It is wholesome and beneficial to be consumed in persons suffering from uncontrolled thirst, emaciation, affected by consuming poison, body ache, dyspnoea, hiccough
The kharjUra / date fruit increases the kapha doSha and hence becomes a cause for decreasing the digestive fire when consumed in excess.It promotes bulkiness of the body and relieves dysuria.
The dates are usually long and slender. But there are certain varieties which are round and resembles a bolus which are refered as piNDa kharjUra
Such piNDa kharjUras too have the aforementioned properties. The most striking clinical indication of usage of piNDa kharjUra is epistaxis, where it helps control the bleeding from nasal cavity.
Adverse effect
No adverse effect is known or reported but diabetic patients have to take care as the fruit can increase the blood sugar level.
Interaction with medicines, supplements
Can this be used while taking Homeopathic medicine?
Yes. This product does not react with homeopathic medicine.
Can this medicine be continued while taking supplements like multivitamin tablets, Omega 3 fatty acids etc?
Yes. Generally, this product goes well with most dietary supplements. However, if you are taking more than one product per day, please consult your doctor for an opinion.
With western medicines
Seek your doctor's advice if you are taking this product along with other western (allopathic / modern) medicines. Some Ayurvedic herbs can interact with modern medicine.
If both Ayurvedic and allopathic medicines are advised together, then it is best to take Allopathic medicine first, wait for 30 minutes and then take the Ayurvedic medicine.
Ayurvedic medicines
Medicines containing Kharjura:
Balaprasha: It is a proprietary Ayurvedic medicine. It promotes growth and protects from recurrent fever, cold, cough etc
Herboy capsule: It is a proprietary Ayurvedic medicine which improves vigor and vitality & corrects erectile dysfunction in male. It improves alertness, confidence and strength.
Janodine syrup: It is a proprietary Ayurvedic medicine which is indicated in treatment of loss of appetite, flatulence, indigestion etc.
Ferberry syrup: It is palatable iron syrup with natural supplements. It is a proprietary Ayurvedic medicine.
Eladi vati:  It is used in treating cough, cold, fever and vomiting. It is used mainly in respiratory and gastric conditions.

Shatavari modak: This is an Ayurvedic medicine in tablet or granules form. It is used in the treatment of male and female infertility, skin diseases, gout, hemorrhoids, cough, emaciation, asthma, weight loss.
Drakshadi choorna: This medicine in powder form is useful in the treatment of weight loss, emaciation, tiredness, respiratory and digestive disorders.
Shatavaryadi choorna: It is used in the Ayurvedic treatment for rejuvenation and to relieve stress and tiredness.

Research
Research related to Phoenix sylvestris:
Anti – oxiflammatory action: Fruit of date palm (Phoenix sylvestris.) is edible and used as an anti – geriatric, anti – oxidant ethnomedicine. In this study, three different types of data extracts, methanolic, acidic ethanolic and basic ethanolic were evaluated for their putative in vitro scavenging effects on reactive oxygen species (ROS), where scavenging of hydroxyl radicals (basic ethanolic>acidic ethanolic>methanolic), superoxide radicals (acidic ethanol>basic ethanolic>methanolic), DPPH radicals (acidic ethanolic>methanolic>basic ethanolic), nitric oxide (NO) (methanolic>acidic ethanolic>basic ethanolic) and inhibition of lipid peroxidation (basic ethanolic>acidic ethanolic> methanolic) were found to occur in a dose dependent manner. Their flavonoid and phenolic contents proved to be the source of this potent free radical scavenging activity and indicated a direct correlation with their total anti – oxidant capacity.
Classical categorization
Classical categorization of Khajur:
Charaka Samhita –
Shramahara – fatigue relieving group of herbs
Brimhaniya – weight increasing and nourishing group of herbs
Virechanopaga – group of herbs that are used for assisting Virechana – purgation Panchakarma treatment.
Astanga samgraha – Shodanadi gana
Bhavaprakasha – Amradi phala varga
Dhanvantari Nighantu – Amradi varga
Kaiyydeva Nighantu – Oushadhi varga
Shodala Nighantu – Amradi varga

Scientific classification
Scientific classification of Khajoor:
Kingdom: Plantae
Order: Arecales
Family: Arecaceae
Genus: Phoenix
Species: P. sylvestris
Varieties and types
Generally Kharjura is of three types.
Bhumi Kharjura – brown color?
Pinda Kharjura – spherical in shape
Gostanakara – elongated
According to Raja Nighantu,
Kharjur
Kharjuri
Pinda Kharjuri
Raja Kharjuri
According to Sushruta,
Madhu Kharjura
Bhu Kharjura
Pinda Kharjura
Raja Kharjura

According to Bhava Prakasha,
Bhoomi Kharjuri
Pinda Kharjuri
Chhohara Kharjuri
Sulaimani Kharjuri
Author: Dr.B.K.Prashanth M.D (Ayu), Ph.D
Click to consult Dr Prashanth BK
Is date juice with triphala and ghee a good combination?
Yes. It is useful to improve nourishment and is good for the eyes.
Sanskrit synonyms
Sanskrit Synonyms of date palm:
Kharjura – The leaves and fruit appear at the top of tree
Pindi – The fruits are dry and oval/round in shape
Skanda phala – The fruits appear at the top part of stem
Madhuragraja, Madhu srava – The liquid/ juice from the tree is sweet like honey
Swadu Mastaka, Swadu phala – The fruit is sweet
Duraroha – difficult to climb, tall tree
Shreni, Kaka karkati, Haripriya, Sukantaka, Sriphala
Simhi, Khara Skandha, Nishreni, Kaka Karkati,
Drudha Kantaka, Mruducchada, Dushpradharsha,
Yavaneshta – liked by westerners
Haripriya – liked by God Vishnu
Compatibility
Are dates okay to be consumed with other foods like moong dal, chickpeas or oats or wheat bread?
Yes. Dates go very well with all the said ingredients.
Variety of Dates
Dates, medjool
Taste – Sweet
Properties – unctuous, heavy (more unctuous and heavy than deglet noor)
Potency – cold
After digestion taste transformation (Vipaka)  – sweet
Effect on Doshas
Vata balancing
Pitta balancing
Kapha increasing
Sthanika karma (Action on different system)
External application – Root has analgesic action. Root powder and decoction is indicated in tooth ache.
Nervous system – Strengthens the nervous system, pacifies vata dosha, indicated in dizziness, intoxication, sciatica, low back pain etc.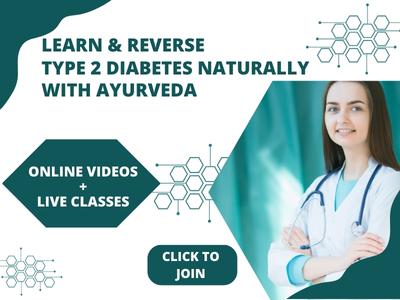 Digestive system – Unctuous, Absorbent, Facilitate movement of doshas in proper direction. Indicated in excessive thirst, vomiting, diarrhea. Leaves have Anthelmintic property.
Circulatory System – Indicated in bleeding disorders, cardiac tonic
Respiratory system – Expel out vitiated kapha dosha, Indicated in cough, breathing disorders, Chest injury, epistaxis, hiccough etc.
Reproductive system – Aphrodisiac. indicated in oligospermia
Excretory system – Indicated in dysuria
Satmikarana – Indicated in general weakness, promote body strength
Tapakrama – Antipyretic, relieves burning sensation.