Chopachini Smilax glabra / Smilax china is a plant mentioned for the treatment of cancer, syphilis, skin diseases, constipation, urine retention, joint disease of joint etc.  It is known as Dvipantara Vacha and Madhusnuhi.
Latin name- Smilax glabra Roxb., Smilax china, Smilax chinensis
Smilax malabarica is used in the name of Dvipantar Vacha / Chopchini in South India.
Family- Liliaceae (Rasona kula)
Uses of Dwipantara vacha
The powder of Chopachini is given in a dose of 3-6 g with honey internally to treat syphilis.
Decoction of the tuber of Smilax glabra is given in a dose of 30-40 ml to treat cases of arthritis and schizophrenia.
The paste of chopachini is mixed with hot water and applied as a paste over joints with pain and inflammation.
The powder of the rhizome is given in a dose of 3-5 g with hot water to relieve constipation, distention of abdomen and flatulence.
To relieve retention of urine, cold infusion of the rhizome of Smilax glabra is given in a dose of 30-40 ml.
Chopachini powder is boiled in milk and consumed to treat skin disease, impotence and seminal disorder.
Chopchini improves strength of the nerves, detoxifies blood and skin
Properties, part used, dosage
Madhusnuhi / Chopchini medicinal properties
Rasa (Taste) – Tikta ( Bitter)
Guna (Qualities) – Laghu (Light for digestion), Ruksha (Dry in nature)
Vipaka – Katu (Undergoes Pungent taste after digestion)
Veerya (Potency) – Ushna (Hot)
Karma (Actions) – Tridosha shamaka (reduces all the vitiated dosha)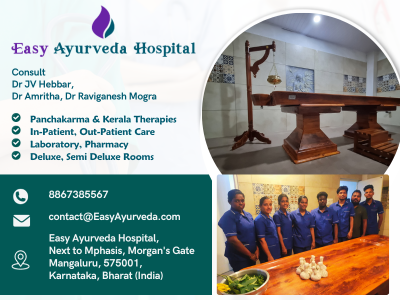 Part used- Rhizome/ Tuber
Dosage-
Powder- 3 to 6 g
Decoction- 20 to 40 ml
Pharmacology
It helps in Schizophrenia, epilepsy, mild laxative, antimicrobial, carminative, improves appetite, useful in flatulence, abdominal colic, constipation and intestinal parasites;
It is used for the treatment of syphilis.
Milk boiled with chopchini is used in skin diseases, impotence and other seminal disorders. A special preparation made from its tuber is used in gonorrhea and associated arthritic symptoms, fever and general debility.
Sanskrit verse
Sanskrit Synonyms
Dwipantara vacha- As the plant is a habitat of Indonesian island and brought to India
Dveepantara Vacha
Madhusnuhi, Chopachini
Dveepantara vacha – This rhizome was first brought from Java and Sumatra Islands to India.
Madhusnuhi – It possesses all the pharmacological properties of shuhi. But it is madhura rasa (sweet taste).
Morphology
Morphology of Smilax glabra:
The plant is a thick climber with the stem branched, terete, 1-4 m, woody, smooth. The petiole is 5-15cm, narrowly winged for 1/4th-3/5th its length. The tendrils are well developed. The leaf blade is elliptic or ovate-lanceolate, 6-15cm long, 1-7 cm wide. The tendrils are inflorescence of 1 umbel, peduncle 1-5, strikingly shorter than petiole. Male flowers are greenish white, slightly 6 angled. The fruits are bluish black in color.
Adverse effect
Because it is a mild laxative, people with diarrhea should use this with precaution. 
No adverse effect is known or reported after the normal use of Dwipantara vacha.
Interaction with medicines, supplements
Can this be used while taking Homeopathic medicine?
Yes. This product does not react with homeopathic medicine.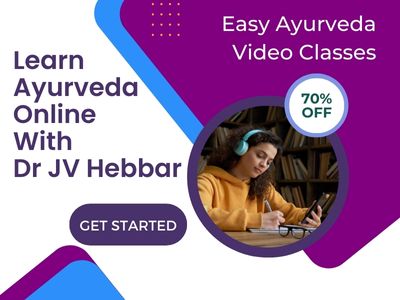 Can this medicine be continued while taking supplements like multivitamin tablets, Omega 3 fatty acids etc?
Yes. Generally, this product goes well with most dietary supplements. However, if you are taking more than one product per day, please consult your doctor for an opinion.
With western medicines
Seek your doctor's advice if you are taking this product along with other western (allopathic / modern) medicines. Some Ayurvedic herbs can interact with modern medicine.
If both Ayurvedic and allopathic medicines are advised together, then it is best to take Allopathic medicine first, wait for 30 minutes and then take the Ayurvedic medicine.
Ayurvedic medicines
Ayurvedic Medicines containing Dwipantar vacha:
Boostex capsule: It is a proprietary Ayurvedic medicine which Promotes vigor for improved performance and fertility aspects. It also increases libido and improves mental and physical health.
Mulakadyarishta: It is an Ayurvedic medicine used for the treatment of allergic skin disorders, scabies, boils etc.
Madhusnuhi rasayana is used in the treatment of diabetic carbuncles, fistula, piles, tumors, goiter, itching.
Vernacular names
Names in different languages:
Hindi name: Chopchini, Chobchini, Madhusnuhi
English name: China root, Bamboo Barrier root, Sarsaparilla,  China root \ Bamboo BaBarrierriar root
Arabic name: Kashussini, Kashab chinac
Bengali name:  Harha shukohina khohini
Kannada name: Cinipavu
Malayalam name: China paivu or pairu
Marathi name: Gootti
Punjabi name: Chobchini
Tamil name: Parangichekkai, Pariniki patte, Shuk china
Telugu name: Pirangi- chekka
Chinese name – Tu Fu Ling, Toofup
Persian name – Chob – Chinae
Arab name – Kashussini\kashab chinac
Author: Dr.B.K.Prashanth M.D (Ayu), Ph.D
Click to consult Dr Prashanth BK
Home remedies
China Root (Smilax china) Remedies: Syphilis, Epilepsy, Arthritis By Dr MS Krishnamurthy MD(Ayu), PhD.
China root is an Ayurvedic herb. Quite interestingly this herbal root got famous in the treatment while treating the Gout of King Charles V.
China cultivates this drug in a large amount and for most of the countries, it is exported from there. Hence it is usually recognized as China root.
Availability: Japan, China. In India, in Assam and Meghalaya it is found as natural habitat.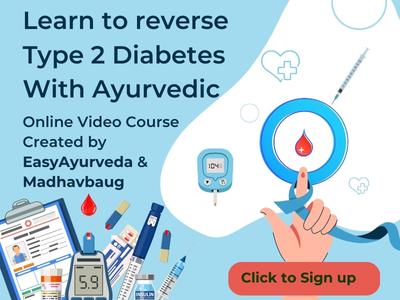 The roots are light and dry in nature. It is bitter in taste and undergoes a pungent kind of biotransformation. It is hot in potency and cats as Tridoshahara.
Predominantly it is a nervine tonic, carminative, digestive, laxative, analgesic and anti-inflammatory.
Chopachinyadi choorna, Chopachini paka and Madhusnuhi Rasayana are the important formulations of this drug. n the 15th and 16th century it was believed to be a master drug for the treatment of sexually transmitted disorders and syphilis.
Few of its simple and effective formulations and their health benefits are referred here below-
Impotency, seminal disorders
1. Medicated milk of china root for impotence and seminal disorders:
2-3 grams of the China root is added to a cup of water and a cup of milk. Boiled together, till the quantity reduces to half. Filtered. This is taken once daily by adding a small amount of sugar. This has significant benefits in impotence and seminal disorders, low sperm count.
Arthritis, syphilis
2. Decoction of the tubers for chronic arthritis and secondary and tertiary syphilis:
4-5 gram of the coarse root powder is cooked well with 200 ml of water and reduced to 50-60 ml. Filtered and consumed. 2-3 weeks' medication gives very good result in arthritis and secondary and tertiary syphilis.
Schizophrenia, epilepsy
3. Hot infusion in schizophrenia and epilepsy:
10 grams of China root is added with 50 ml water. Macerated, filtered. This infusion is consumed early in the morning or in late evening. This is considered to be a very effective medicine while treating epilepsy, insomnia and schizophrenia.
Skin diseases
4. Sarsaparilla and china root decoction in pemphigus and skin diseases:
An equal amount of Sarsaparilla and china roots are taken and made into a decoction (hot infusion can also be made). This is taken twice daily for complaints such as pemphigus and chronic skin diseases.
Osteoarthritis
5. Fine powder with honey for Osteoarthritis:
1-2 grams of the powder is mixed with honey in cases like arthritis and neuralgia. It contributes significant benefits in the above-said complaints.
Chopachini with Ashwagandha is a famous combination for treating arthritis.
It is often made into a combination with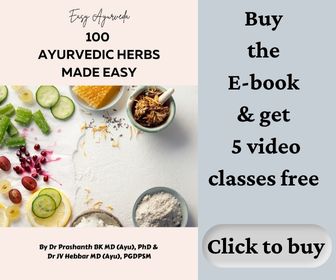 Research
Research articles related to Smilax glabra:
Anti- oxidant and anti- inflammatory action: In the present study, phenolic-enriched extract of S. glabra (PEESG) was extracted with 70% ethanol and purified by HP-20 column chromatography. Its antioxidant and anti-inflammatory activities were evaluated by radical scavenging assay, reducing power determination, and lipopolysaccharide (LPS)-induced RAW264.7 cells assays, respectively.&nb sp; PEESG exhibited obviously scavenging capacity for DPPH and ABTS radicals, as well as significantly reducing power for ferric ion. These findings strongly suggest the potential of PEESG as a natural antioxidant and anti-inflammatory agent.
Anti- allergic action: The objective of the study was to investigate the in vitro anti-allergic activities of crude extracts and pure isolated flavonoid compounds from SG by determination of inhibitory effect on antigen-induced release of ?-hexosaminidasefrom RBL-2H3 cells.
The 95% and 50% ethanolic extracts of SG showed strong anti-allergic activity, but two flavonoid constituents did not show any significant anti-allergic activity. These findings suggest that a combination of effects of various phytochemicals in crude extracts used in traditional medicine, are responsible for the purported anti-allergic activity of SG herbal preparations.
Cytotoxic effect: A decoction of Nigella sativa seeds, Hemidesmus indicus root and Smilax glabra rhizome is used by traditional medical practitioners in Sri Lanka to treat cancer and has been shown to prevent chemically induced carcinogenesis in rats. The cytotoxicity of the decoction and the individual plant extracts were tested on the human hepatoma HepG2 cell line.
The effects of 24 h incubation with different concentrations (0-50 mg/ml) of the extracts on HepG2 cells were determined. Results from MTT and SRB assays, and [C-14]-leucine and [H-3] thymidine uptake demonstrated that the decoction had a strong dose-dependent cytotoxic activity.
Classical categorization
Bhavapraksha- Hareetakyadi varga
Priya nighantu – Shathapushpadi varga
Nighantu Adarsha – Lashunadi varga
Scientific classification
Kingdom: Plantae
Order: Liliales
Family: Smilacaceae
Genus: Smilax
Species: S. glabra
Distribution, Habitat
Plant grows in China & Japan. It's found in India in Assam, Bengal, Sylhet, lower Shasi hills.
Chemical composition
Chemical composition of Smilax glabra:
The root contains Astilbin, ferulic, palmitic, shikimic and succinic acids; engeletin, isoengeletin; glucose; daucosterol, beta-sitosterol and stigmasterol.
Substitutes, adulterants
Sarsaparilla – Smilax glabra.
Indian Sarsaparilla – Sariva – Hemidesmus indicus
Other non-official specialities of smilax are also substituted, namely, s. aspera (portuyuese sarsaparilla) s. prolifers talian saspera (Portuguese sarsaparilla)
s. excelsa (Spanish of sarsaparilla) s. rotundifolia (Syrian sarsaparilla) & S. gluca (Macedoniar sarsaparilla).
Click to consult Dr MS Krishnamurthy MD(Ayu), PhD.
Sthanika karma (Action on different system)
External application – Anti inflammatory and analgesic. Paste can be used for external application.
Nervous system – Strengthens the nervous system. Indicated in Insanity, Epilepsy, Hemiplegia, Joint pain etc.
Digestive system – Carminative, Purgative. Indicated in loss of appetite, abdominal distension, colicky pain, constipation, Helminthiasis etc.
Circulatory System – It has special action on lymph nodes, skin, tendons and ligaments. Indicated in cervical lymphadenopathy. Highly recommended in STD's.

Reproductive system – Aphrodisiac, improves the quality of semen. It is boiled in milk and used for this purpose.
Excretory system – Increases urine production. Indicated in UTI and associated complaints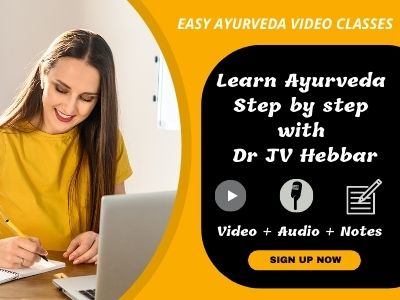 Satmikarana – Indicated in general debility
Skin – Indicated in skin disorders
 Tapakrama – Antipyretic.