Flaxseed / linseed along with Flaxseed oil are both used externally and orally since the times of Charaka. It is used in treating cholesterol, obesity, arthritis, high BP, wounds, abscesses etc.  
Botanical name-Linum usitatissimum Linn
Family- Linaceae
Vernacular names
Names in different languages:
Hindi name- Alasi, Alsi, teesi, tisi
English name- Linseed or Flax, Flaxseed
Kannada : Agasebeeja, Semeagare, Agasi
Tamil name- Aalisidirai, Ali, Virai
Telugu name- Alsi
Bengali name- Masina
Unani name – Kattan
Siddha name – Ali, Virai, Sirrali (Seed)
Assamese name – Tisi, Tusi
Bengali : Masina, Atasi
Gujarathi : Alshi, Arasi
Kashmiri : Alsi
Malayalam : Agastha, Agasi, Cheru charm
Marathi name : Atshi
Oriya : Atushi
Punjabi name – Ali
Telugu name – Avisa
Urdu name : Alsi, Katan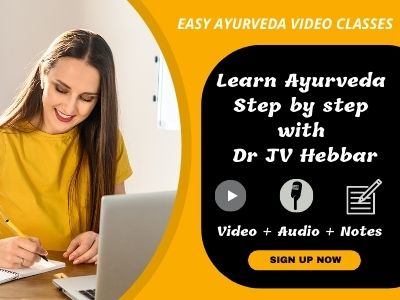 Indications
Flaxseed is considered to be a confident drug in the treatment of several diseases like Atherosclerosis ,Backache, Constipation, Piles, Fistula, Cough, Pleurisy, Pneumonia, Gonorrhea, Gout, Rheumatism, High Cholesterol, Obesity etc.
Home Remedies
By Dr MS Krishnamurthy
It is high in protein and helps in strengthening the nerves and building the muscles. It is also found to be good for the proper functioning of the heart, brain, skin, and reproductive system.
Urinary disorders
1. Atasi seed soaked in water in urinary disorders:
1-2 teaspoons of Atasi seeds are soaked in a cup of water overnight. Next day it is macerated well and filtered. This is consumed before food for the treatment of burning urination.
Obesity
2. Linseed oil added to warm water in obesity and hyper cholesterol:
Early in the morning 2-3 ml of linseed oil is added to a cup of warm water and taken in an empty stomach.This helps to reduce the total cholesterol, and to reduce the mass in case of obesity.
To increase breast milk
3. Linseed, cumin seeds and fenugreek mixture for increasing the breast milk:
Equal amounts of Linseed, cumin seeds and fenugreek seeds are taken and fine powder is made. This is mixed thoroughly and taken twice a day in the dose of 5 grams along with milk. This improves lactation.
Read related: Human Breast Milk Benefits, Ways To Increase Production
In wasp sting
4.Linseed leaf juice in wasp sting:
Fresh, mature flax leaves are crushed to obtain fresh juice. In case of emergency, as a first aid this is applied over the wasp sting area. This quickly relieves burning sensation and pain.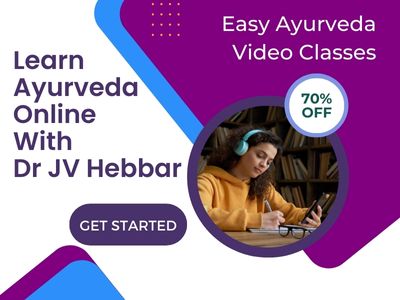 Throat pain
5. Flower paste of linseed in throat pain:
2 – 3 fresh flowers are collected and added with a pinch of salt. It is made into fine paste. This is applied around the throat. This pacifies throat pain in a significant way.
Arthritis
6. Linseed soaked in buttermilk (paste) in case of arthritis:
One fist full of seeds are soaked in sour buttermilk. On proper moistening this is made into fine paste and applied over the joints.This relieves joint pain by one or two weeks.
Actions
The scientific studies have shown that the Alsi has potent Analgesic, Anti-inflammatory, Antioxidant, Antiplatelet, anticancer, Anti-tussive,Cardio tonic, Digestive, Diuretic, Emmenagogue, Emollient, Expectorant, Galactagogue, Hypocholesterolemic, Hypoglycemic, Laxative and Lipolytic properties.
Chemical composition
Flax seed oil is rich in:
omega 3 and omega 6 fatty acids,
alpha-linolenic acid (ALA). Our body converts ALA into eicosapentaenoic acid (EPA) and docosahexaenoic acid (DHA). EPA and DHA are commonly found in fish and are used extensively in heart disorders, to boost immunity and also to treat complicated female infertility cases.
The human body's ability to convert ALA fully into EPA and DHA is not entirely established. However, flaxseed oil acts as a vegetable source alternative, at least to some extent. Hence it is a good substitute for people who do not like to fish oil supplements.
Flax seed chemical composition:
Campesterol, %- Dehydroavenasterol, Sitosterol, Cycloartenol etc, from seeds
(Reference: Illustrated Dravyaguna Vijnana, Vol. II, by Dr JLN Shastry)
Medicinal properties
Linseed medicinal properties:
Rasa- Madhura, Tikta – bitter
Guna (qualities) – Guru (heaviness), Snigdha, Picchila – Sticky, Slimy
Vipaka- Katu – Undergoes pungent taste conversion after digestion
Veerya – Ushna – Hot potency
Effect on Tridosha – Balances Vata Dosha, Increases Kapha and Pitta Dosha.
Part used- Seed, oil, flower
Dosage- Powder 3-6 ,
Dose of oil 5-15 ml in divided dose per day.
Paste – 3- 6 g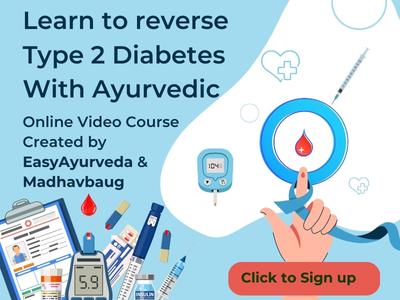 Sanskrit verse
Benefits
Flaxseed benefits as per Ayurveda:
Ushna – hot
Druk Ghni – not good for eyes
Shukraghni – reduces sperm / semen
Vataghni – useful in treating disorders of Vata Dosha imbalance  such as neuralgia, paralysis, constipation, bloating, etc
Kaphapitta prakopani – increases kapha and Pitta Dosha
Raktapitta Prakopana – not ideal in bleeding disorders such as nasal bleeding, heavy periods
How to consume?
How to consume flax seeds?
A teaspoon of it can be mixed with regular hot or cold cereal.
A teaspoon of it can be consumed along with water, as any other medicine is taken
 It can also be baked in a mild fire along with cookies, breads etc.
Flax seed oil qualities
Rasa – taste – Madhura – sweet
Guna – qualities –
Teekshna – strong, piercing
Laghu – light to digest
Sara – induces mobility, causes diarrhea, purgation, relieves constipation
Vipaka – Katu – Undergoes pungent taste conversion after digestion
Veerya – Ushna – hot potency
Effect on Tridosha – Balances Vata Dosha.
Action – Balya, Kushtaghna, Kasahara
Pharmacological action – Dourbalya, Kushta, Kasa, Vatavyadhhi
Flaxseed oil benefits
Agneya – hot
Achakshushya – not good for eyes
Balya – improves strength and immunity
Vatahara – useful in treating disorders of Vata Dosha imbalance  such as neuralgia, paralysis, constipation, bloating, etc.
Malakrut – increases volume and bulk of feces
Grahi – absorbent, useful in diarrhea, IBS
Twak Dosha hara – detoxifies skin on external application and oral use
It is useful in
Basti Chikitsa – enema treatment
Paana – oral consumption
Abhyanga – massage
Nasya – nasal drops
Karna Poorana – as ear drops
Flaxseed oil acts as laxative but flax seeds are fried and made into Kashaya, acts as absorbent and used in Irritable bowel syndrome associated with diarrhea.
According to Bhojana Kutuhala the flax-seed oil is sweet and astringent in taste,
Flaxseed oil indications
Flax seed oil for constipation
In constipation and in other diseases where constipation is seen, such as in IBS with constipation, haemorrhoids etc, 3 – 5 ml of flaxseed oil is administered at night or patient is advised to use it as part of diet.
Flax seed oil for obesity and high cholesterol
It increases the faeces volume and acts as mild laxative. Being heavy to digest, it keeps hunger at check. This makes flaxseed oil ideal oil for obesity.
Flaxseed oil for heart –
It is also used in treating high blood pressure and cholesterol.
It acts as a blood thinning agent. Hence, it is useful in preventing and treating atherosclerosis (cholesterol and clot development in blood pipes of the heart). For this reason, many medical websites such as WebMD mention that it may interact with blood thinning agents such as aspirin, clopidogrel etc.
Flaxseed oil for brain health and ADHD –
Usually oils and fats rich in Omega 3, such as linseed oil and ghee are used to improve brain functions. Hence, it is very useful in treating intelligence related disorders such as ADHD. Bipolar disorder, depression, menopausal symptoms.
It is also used in treating cancer, Benign Prostate Hypertrophy (BPH – Enlarged prostate)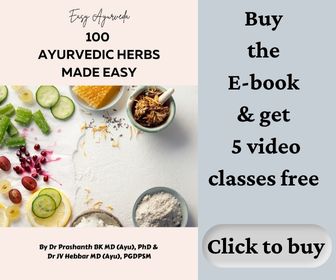 External application
Linseed paste local application is useful in healing wounds and abscesses faster.
 The oil is applied externally to treat joint and muscle pains, non healing wounds, and skin disorders.
Ayurvedic medicines
Ayurvedic medicines with Linseed / linseed oil as ingredient:
Kolakulathadi Choornam – It is quite commonly used in an Ayurvedic procedure called Udvartana (powder massage).
Sarshapadi Pralepa – It is used for external application to treat inflamed cysts, lymph nodes etc.
Gojihwadi Kashaya –  It is used in the treatment of fever, cough, bronchitis etc
Side effects
Flaxseed and flaxseed oil side effects:
It is not ideal to use it in bleeding disorders such as nasal bleeding, heavy periods etc.
As per Ayurveda, it acts as unaphrodisiac, hence not ideal in people seeking aphrodisiac treatment.
Interaction with medicines, supplements
Can this be used while taking Homeopathic medicine?
Yes. This product does not react with homeopathic medicine.
Can this medicine be continued while taking supplements like multivitamin tablets, Omega 3 fatty acids etc?
Yes. Generally, this product goes well with most dietary supplements. However, if you are taking more than one product per day, please consult your doctor for an opinion.
With western medicines
Seek your doctor's advice if you are taking this product along with other western (allopathic / modern) medicines. Some Ayurvedic herbs can interact with modern medicine.
If both Ayurvedic and allopathic medicines are advised together, then it is best to take Allopathic medicine first, wait for 30 minutes and then take the Ayurvedic medicine.
Research
Extraction and Purification of lignan compound from flax seed
Flaxseeds for Prostate health and Urinary tract health:
A flaxseed contains a group of chemicals called Lignans, especially, secoisolariciresinol diglucoside (SDG). A flax seed extract with 33 % of SDG was clinically tested for its role in reducing BPH and urinary tract symptoms. The results proved flax seeds are scientifically proven in both these two conditions. (research)
Sanskrit Synonyms
Uma – Potent drug in case of vata vikara
Tailaphala – Atasi seeds are oily
Kusuma – Its flower is having shape like that of Nose
Rudrapatni, Suvarchala, Masruna, Venu, Kshaumi, Kshuma, Parvati, Kshama
Neela, Neela pushpin – Has blue coloured flowers
Types
Prof. PV Sharma mentions about two types –
Gangetic type – found in North India
Peninsular type – found in South India
Classical categorization
Atasi – Flax seed – Classical categorization:
Kaiyadeva Nighantu – Dhanya Varga
Dhanvantari Nighantu – Suvarnadi Varga
Bhavaprakasha Poorvakhanda, Mishra Prakarana, Dhanya Varga (oil – Taila Varga)
Morphology
Habit – Annual herb
Root – Tap root system and branched
Stem – Herbaceous, branched
Leaf – Simple, alternate, entire, linear or linear lanceolate
Flower – Bisexual, complete, blue or white
Fruit – 5 celled capsule seeds are flat and shining
Formulations
Atasyadi lepa
Aasi upanaha
Punarnavasava
Sthanika Karma (Systemic Action)
External – External application of paste relieves edema and inflammation related to wounds. Also beneficial in Pulmonary edema, pain in the flanks etc. Oil is beneficial in various types of vata rogas, skin disorders etc. Along with lime it can be applied on burns.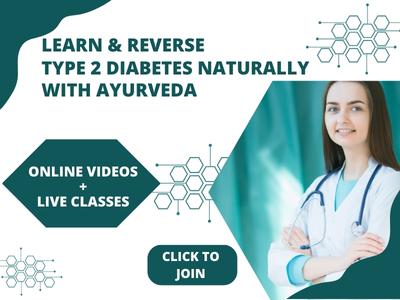 Digestive System – Oil has absorbent action. Indicated in diarrhea, Malabsorption syndrome, Hemorrhoids, intestinal obstruction etc.Circulatory System – Flower is indicated in heart related diseases.
Respiratory system – Expels out excessive vitiated kapha dosha. Seed decoction is indicated in cough, breathing disorders
Excretory system – Induce urine production. Indicated in Dysuria, UTI etc.
Reproductive system – Being hot in potency it has sukra nasaka effect (reduces sperm count)