Gotu Kola is an ancient Indian herb, used both for culinary and therapeutic purposes. It is known as Mandukaparni in Sanskrit. But it is also used in the name of Brahmi. It belongs to the Apiaceae family (Satapushpa kula).
Botanical name: Centella asiatica, Hydrocotyle asiatica
Remedy for cough
Reference: Astanga Hridayam, Kasa Chikitsita Adhyaya, 3/118-119.
During chronic cough, chest injury, chronic bronchitis, tuberculosis etc conditions, 48 ml of juice of fresh Gotu kola is consumed daily along with milk. The dose is increased by 6 ml, everyday. This continued for one month.
During this period, the patient should drink only milk and abstain from eating solid foods.
This recipe is best to promote nourishment, lifespan, strength, skin health and immunity.
Shloka reference:

पिबेन्नागबलामूलस्यार्धकर्षाभिवर्धितम् ॥ ११८ ॥
पलं क्षीरयुतं मासं क्षीरवृत्तिरनन्नभुक् ।
एष प्रयोगः पुष्ट्यायुर्बलवर्णकरः परम् ॥ ११९ ॥
मण्डूकपर्ण्याः कल्पोऽयं यष्ट्या विश्वौषधस्य च ।
pibennāgabalāmūlasyārdhakarṣābhivardhitam || 118 ||
palaṃ kṣīrayutaṃ māsaṃ kṣīravṛttiranannabhuk |
eṣa prayogaḥ puṣṭyāyurbalavarṇakaraḥ param || 119 ||
maṇḍūkaparṇyāḥ kalpo'yaṃ yaṣṭyā viśvauṣadhasya ca |
Remedy for skin
maṇḍūkaparṇyāḥ svarasaḥ prayojyaḥ… āyuḥpradānyāmayanāśanāni balāgnivarṇasvaravardhanāni|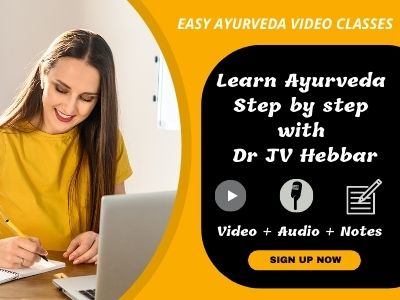 medhyāni caitāni rasāyanāni…||31||
(iti medhyarasāyanāni)|
Charaka Samhita Chikitsa Sthana 1/3/30-31
It means,
maṇḍūkaparṇyāḥ svarasaḥ – juice extract of gotu kola
prayojyaḥ – to be used
āyuḥ pradāni – improves life expectancy
āmaya nāśanāni – relieves several disorders
bala agni varṇa svara vardhanāni – improves strength, digestion capacity, skin health and voice.
Medhyāni – promotes intelligence.
How to use Gotu Kola for skin care?
This clearly indicates gotu kola improves your skin health and intelligence. It makes you have beauty with brains. Even Bhavaprakasha textbook mentions that Gotu Kola is useful in diabetes related skin diseases and anemia.
Gotu Kola is a well known anti-bacterial and anti-fungal herb (1). Its oral intake – in the form of powder or leaf juice extract – 2 – 4 grams or ml per day is useful to relieve fungal infection. The powder can also be mixed with other antifungal creams or oils such as Neem oil, Gandhaka Malahara or Mahatikta lepam and applied on the skin lesions. As per Bhavaprakasha textbook, it is also useful in skin diseases associated with diabetes such as diabetic foot ulcers.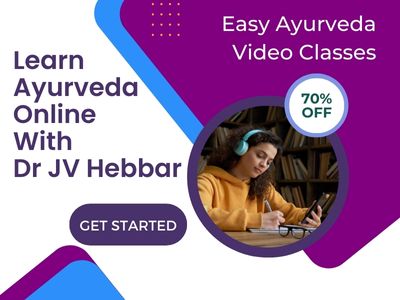 Wound, scars, keloids:
Gotu Kola is also useful in preventing or healing scar tissues caused on small wounds, burns, psoriasis and scleroderma. It promotes fibroblast proliferation, increases collagen and intracellular fibronectin content. It improves the tensile strength of newly formed skin. Gotu Kola also reduces the inflammation associated with burns and wounds.
For this purpose, gotukola power can be mixed with Ayurvedic wound healing agents such as Nimbadi taila, Jatyadi taila, Jatyadi Ghrita and applied externally.
Mandukparni medicinal qualities
Rasa (Taste): Tikta (bitter)
Guna (qualities): Laghu (light to digest)
Vipaka (taste conversion after digestion): Madhura (sweet)
Veerya (potency): Sheeta (cold)
Effect on Tridosha: Balances Kapha and Pitta due to bitter taste.
Prabhava (special effect): Medhya – improves intelligence
Pharmacological activities – Memory enhancer, Anti inflammatory, CNS depressant, Sedative, Hypotensive, and Hepato – protective
Ayurveda uses
It is used extensively as Rasayana – anti aging, rejuvenating.
It improves
Bala- strength
Varna – skin quality
Svara – voice strength
Agni – digestive power
Medhya – improves intelligence
It is useful in
Raktapitta – bleeding disorders like menorrhagia, nasal bleeding, bleeding per rectum etc.
Hrudya – good for heart, cardiac tonic
Kushta – skin diseases
Meha – Prameha – diabetes, urinary tract disorders
Jwara – fever
Shwasa – asthma, COPD, wheezing, breathing difficulty
Kasa – cough, cold
Aruchi – anorexia, lack of interest in taking food
Smrutiprada – improves memory
Vishahara – useful in treating poisoning
Shothahara – relieves inflammation
In Thailand, Gotu Kola is used in detoxification of Opium poisoning. For this purpose, Gotu Kola paste or water decoction in higher doses is administered for a period of a few months.
Gotu Kola 2 -3 leaves are chewed and eaten, once or twice a day, to relieve sluggish liver or liver related disorders.
Part used, Dosage
Part used: : Whole plant
Dosage: Gotu Kola juice extract: 10 – 30 ml,
Powder – 3 – 6 grams.
Gotu kola extract is used in a dose of 60 – 180 mg to relieve venous insufficiency (to improve blood circulation).
Morphology
Annual prostate herb
Root – Tap root, branched
Stem – Prostate, herbaceous, weak, green, stolons are present rooting at nodes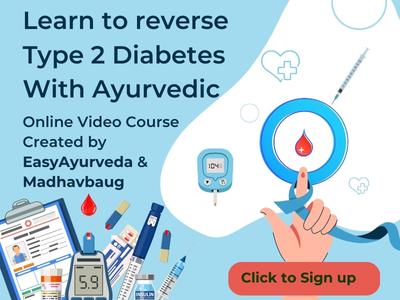 Leaf – Simple, arising in groups from nodes, lobed, glabrous, shining, petiolar, stipulate, unicostate, reticulate veined.
Inflorescence – Racemose, simple umbel
Flowers – Pedicellate, bracteate, 5 sepals, 5 petals.
Fruits – Cremocarp, laterally compressed

Gotu Kola fresh juice
Can it be given to children?
For children below 10 years of age, gotu kola fresh leaves juice can be strong. Better to prepare a liquid chutney out of it and administer.
For children above 10 years, it can be given in lower doses.
Diet to follow
Ghee, coconut oil, Sunflower seed, almond, taro root, flaxseed oil, soyabean, pistachio,
Broccoli, carrots, chard, nuts, papaya, pumpkin, red peppers
Flax seeds, walnuts, tofu, brussel sprouts, cauliflower, winter squash, fish oil, egg oil, krill oil, chia seeds, camelia are fine to take.
There are no diet restrictions. Please avoid all types of junk foods and Sodas. Please prefer homemade food wherever possible.
Ideal Dose of Gotu Kola Juice Extract


Side effects
Its overdose may cause drowsiness. Hence, if people taking sedatives (to aid sleep) take Gotu Kola, they may feel excessively sleepy. Hence, if you are using Gotu Kola regularly, then consider consulting your doctor for reduction in sedatives dosage.
It is considered safe during pregnancy and lactation. But it is best to use this herb under medical supervision.
Mandukaparni is cold in potency, so over dosage increases vata dosha leading to headache, giddiness, tiredness etc. also cause redness and skin itching.
Remedy
Purgation and other vata alleviating medicines, dry grains help to control its side effects due to overdose.

Drying

It should be dried in shade.
Interaction with medicines, supplements
Can this be used while taking Homeopathic medicine?
Yes. This product does not react with homeopathic medicine.
Can this medicine be continued while taking supplements like multivitamin tablets, Omega 3 fatty acids etc?
Yes. Generally, this product goes well with most dietary supplements. However, if you are taking more than one product per day, please consult your doctor for an opinion.
With western medicines
Seek your doctor's advice if you are taking this product along with other western (allopathic / modern) medicines. Some Ayurvedic herbs can interact with modern medicine.
If both Ayurvedic and allopathic medicines are advised together, then it is best to take Allopathic medicine first, wait for 30 minutes and then take the Ayurvedic medicine.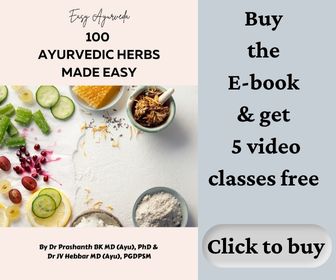 How to use it?
Fresh juice extract of the green Gotu Kola leaves is used in Ayurveda. Gotu kola leaves are also used in many Indian Chutneys. Its dry herb powder is also used. Nowadays, tablets and capsules of Gotu kola are also available. Gotu Kola can be given to children, and elderly.
As per Charaka Samhita Chikitsa Sthana 1.3, regular intake of 5 – 10 ml of juice extract of Gotu Kola is explained as an excellent brain tonic and rejuvenator – Medhya Rasayana.
Research
Recent research on Gotu Kola benefits – Gotu kola is an effective herb against depression. Gotu Kola is rich in antioxidants like superoxide dismutase. (1) Gotu Kola is known to have healing effects over gastric ulcers.
Ayurvedic medicines
Ayurvedic medicine with Gotukola as ingredient:
As mentioned previously, it is often used in place of Brahmi.
It is an ingredient of
Karimbirumbadi Kashayam – used in jaundice, anorexia etc.
Brihat Guduchi Taila – used in gout, arthritis etc.
Gotu Kola for powder massage
Gotu Kola is used as an ingredient for Udvartana, also known as ubtan / powder massage. Powder massage with this is useful in treating obesity, to improve local blood circulation and to improve muscle tone and complexion.
Action on Vata dosha
Is Gotu Kola drying in nature? Does it increase Vata Dosha? Does it have moisturizing effect?
Gotu Kola does not increase Vata to a large extent. Because of its coolant effect, it is moisturizing to the tissues.
Vernacular names, Sanskrit synonyms
Hindi name: Bengsag, Brahmi
Bengali name: Thulkudi
Telugu name: Sarasvathy Aku, Manduka brahmi
Tamil name: Vallari Kirai
Marathi name: Karivan, Karivana
Gujarati name: Khanda Brahmi
Kannada name: Ondelaga soppu
Malayalam – Muttil
Sanskrit Synonyms:
Mandukaparni – leaves resemble shape of frog
Manduki – available in moist places, similar to frogs, Herb information was propagated by Manduka Rishi (Sage), The herb spreads all over the ground like frog
Sarasvati – found in watery, moist places, improves intelligence
Mahaushadhi – One among the best medicinal plant
Tvashti – Mandukaparni is believed to be an abode of goddess Laxmi
Brahmi – This synonym is controversial as Bacopa monnieri is identified as Brahmi.

Phytoconstituents
Brahmoside, Hydrocotylin, centelloside, acetic acid, Brahmic acid, Asiaticoside
Classical categorization
Charaka Samhita
Vayasthapana – Group of herbs that are used for anti aging treatment
Tiktaskandha – Bitter tasting group of herbs
Prajasthapana – Useful to protect pregnancy.
Sushruta Samhita
Tiktavarga – Bitter tasting group of herbs.
Bh. Pr. Ni – Guduchyadi varga
Habitat
Available in India and Sri Lanka at a height of 2000 feet above sea level. Often found in moist places, on the banks of rivers, ponds etc.
Action on different systems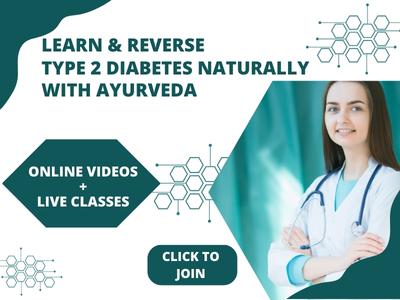 External application on skin – Improve blood circulation while applying on skin, Indicated in various skin disorders, and promote wound healing
Internal administration
Nervous system – Improve intellect and memory power
Digestive system – Because of its bitter taste it improves digestive fire, indicated in low digestive fire, malabsorption syndrome etc.
Circulatory System – Indicated in bleeding disorders, relieve edema, good for heart
Respiratory System – As it is bitter in Taste it helps to eliminate accumulated Kapha and also good to improve voice. Indicated in cough, breathing difficulty etc.
Urinary system – Indicated for diabetic patients
Reproductive System – Because of its cold potency and sweet taste it helps to increase breast milk production, also it purifies breast milk as it is bitter in taste.
Skin – As it improves blood circulation it helps to cure skin diseases, also promote wound healing. Indicated in the second stage of Syphilis, lymphadenitis and Filariasis.
Body temperature – Because of its bitter taste it is effective in fever and is Ama pachana
It helps to improve body strength, and promote longevity. Stimulating body organs thus improves overall body strength and immunity. rejuvenative.