There are many Ayurvedic herbal products explained for natural rejuvenation. Among them, Brahma rasayana stands as the choicest natural remedy for chronic stress and tiredness. It is a herbal jam preparation (similar to chyawanprash).
Benefits
This herbal recipe has been prescribed by Lord Brahma. It rejuvenates the body and fights against tiredness, fatigue, early grey hairs, wrinkling (Skin rejuvenation and hair rejuvenation). It is the best anti ageing formula. It also improves intelligence, memory and immune power.
– It is a good natural rejuvenating anti ageing formula
– It helps to fight tiredness, fatigue, stress and ageing.
It is used in treating hair fall.
Is it good to balance Vata Dosha?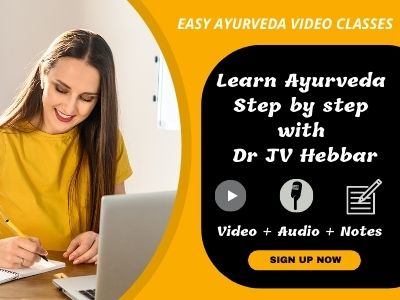 Brahma Rasayana is primarily an anti aging medicine. The process of aging, loss of strength, looseness of teeth, weakness of joints, degeneration of bones, laxity of muscles etc. occurs due to the gradual aggravation of Vata Dosha, due to aging. Hence, Brahma Rasayana definitely balances Vata Dosha.
Dosage
10 grams in the morning with half a glass of warm milk or warm water, half an hour before breakfast.
Ideal time is before breakfast. But if you forgot taking it, or if you are feeling heart burn, burning sensation in stomach, you can take it 20-30 minutes after food.
If you are taking other Ayurvedic medicines before food, then you can take them along with Brahma Rasayana, however, check with your doctor for compatibility.
Is it useful in high cholesterol?
In a dose of 1 teaspoon per day, it can be useful in lowering bad cholesterol. This action is due to ingredients like Acorus calamus, Amla, turmeric, long pepper, and Vidanga – Embelia ribes.
Brahma Rasayana along with Chyawanprash?
Both are very good anti aging Rasayana medicines. But both are not required together.
Read: Difference Between Chyawanprash And Brahma Rasayan

Ingredients
Key ingredients:
Shankhapushpi (Clitoria ternatea), Vacha (Acorus calamus) – Excellent memory enhancer, improves speaking capability
Amla (Indian gooseberry) – Excellent rejuvenator and anti oxidant.
Dashamoola, Pippali (Piper longum), Ela (Elttaria cardamomum) Twak (Cinnamomum zeylanicum) – improves strength of respiratory system
Guduchi (Indian tinospora) – Powerful immunomodulator herb
Shatavari (Asperagus racemosus) – good for male and female reproductive systems and for gastric complaints.
Haridra – highly recommended anti allergic agent. Good for skin, lungs and fights against cancer.
Punarnava (Boerhaavia diffusa), Ikshu (Saccharum officinarum), Gokshura (Tribulus terrestris), Musta (Cyperus rotundus), Usheera (Vetivaria zizanioides) – cleanses and rejuvenates kidneys and bladder.
Bala – improves physical and mental strength,
Vidanga – Embelia ribes- fights against toxins and micro organisms like bacteria
Along with these, Brahma rasayana also contains Bimbi (coccinea indica – fights against fever), Jivanti (Holostemma annulare – a rejuvenator), yashtimadhu (Glycyrrhiza glabra) etc add to the medicinal value of the product.
Total list of ingredients of Brahma Rasayan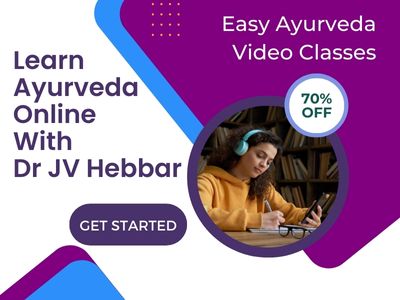 Pathya – Chebulic Myrobalan fruit rind – Terminalia chebula – 1000 fruits
Amalaki – Indian gooseberry fruit – Emblica officinalis Gaertn. – 3000 fruits
480 g coarse powder of each of
Bilwa – Bael (root) – Aegle marmelos
Shyonaka – Oroxylum indicum
Gambhari – Coomb Teak (root) – Gmelina arboera
Patala – Trumpet (root) – Stereospermum suaveolens
Agnimantha – Premna corymbosa (Burm.f) Merr
Shalaparni – Desmodium gangeticum
Prishniparni – Uraria picta
Brihati – Indian Nightshade (root) – Solanum indicum
Kantakari – Yellow berried nightshade (whole plant) – Solanum xanthcarpum
Bala – Country mallow (root) – Sida cordifolia
Punarnava – Spreading Hogweed – Boerhaavia diffusa
Eranda – Castor – Ricinus communis
Mashaparni – Teramnus labialis / Vigna radiata
Mudgaparni – Green gram – Phaseolus trilobus
Shatavari – Asparagus racemosus root
Meda – Litsea monopetala
Jivanti – Leptadenia reticulata
Jivaka – Malaxis acuminata
Rishabhaka – Manilkara hexandra (Roxb.) Dubard / Mimusoops hexandra Roxb.
Shali – Rice – Oryza sativa
Kasha – Saccharum spontaneum
Shara – Serratophyllum submersom
Darbha – Saccharum spontaneum
Ikshu – Sugarcane – Saccharum officinarum
Water for decoction – 120 litres, boiled and reduced to 12 litres, filtered.
192 g of fine powder of each of –
Twak – Cinnamon – Cinnamomum zeylanicum
Ela – Cardamom – Elettaria cardamomum
Musta – Nut grass (root) – Cyperus rotundus
Rajani – Turmeric (rhizome) – Curcuma longa
Pippali – Long pepper fruit – Piper longum
Agaru – Aquilaria agallocha
Chandana – Sandalwood – Santalum album
Mandukaparni – Gotu Kola – Centella asiatica
Nagakeshara – Mesua ferrea
Shankhapushpi – Clitoria ternatea
Vacha – Acorus calamus
Plava – Nyctanthes arbor-tristis
Yashti – Licorice – Glycyrrhiza glabra
Vidanga – False black pepper – Embelia ribes
Sitopala – Sugar candy – 48 kg
Sarpi – Cow ghee – 9.219 kg
Taila – Sesame oil – Sesamum indicum – 6.144 kg
Kshaudra – Honey – 15.360 kg
Reference: Ashtanga Hrudayam Uttarasthana, 39/15-23
Shloka, Sanskrit Verse
Clinical studies
Experimental and clinical study reports on Brahma Rasayana –
1. Studies in mice has demonstrated Brahma rasayana enhances the proliferation of spleen and marrow cells, humoral immunity, tumor cell killing activities. (Kumar, Kuttan & Kuttan 1999 a & b)
2. Administration of BR (Brahma Rasayana) accelerated the recovery of the haemopoetic system as seen by a rapid rise in total leukocytes. Both lymphocytes and neutrophils were significantly increased by Rasayana treatment.
3. Brahma rasayana inhibited methylcholanthrene induced sarcoma development.
Shelf life: 3 years from the date of manufacture.
Side effects
There are no known side effects with this medicine.
It is best avoided in diabetic patients. However, low dose of 5 grams a day is often prescribed for diabetic people with well controlled blood sugar levels.
Consult your doctor for its administration during pregnancy.
It can be given to lactating mothers and to children in lower doses of 5 grams per day.
Store in a cool dry place, keep out of reach and sight of children.

Manufacturers:
Arya Vaidya Sala, Kottakkal, AVN Ayurveda Formulations, Pvt. Ltd.
Dabur, Nagarjuna – Brahma Rasaayanam
Sri Sri Tattva
Can it be used by a cardiac patient?
Depends on the nature of disease. It is known to reduce cholesterol. Please check with your doctor.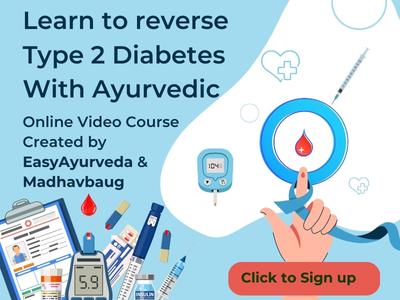 Reference
Shloka describing Brahm Rasayan benefits –
Brahmanaa vihitam dhanyamidam praashya rasaayanam ||
Tandraa shramaklama vali palitaamaya varjitaaha |
Medhaasmrutibalopetaa babdhoovuramitaayushaha ||
– Ashtanga Hrudaya Uttara sthana – 39/22-23.
Right form of Brahma Rasayana
Three months ago, I started taking Brahma rasayana. It was semi solid and the taste was good. Now I have bought the same rasayanam from a different company and the rasayanam is solid like a rock. Should I use this or not? I have doubts about this rasayanam. To be more precise I need to know how a rasayanam will be solid or semi-solid.

Ideally, this should have semi solid consistency. The Brahma Rasayanam or any other Avaleha for that matter becomes semi-solid or solid, based on the amount of heat it is subjected to while preparing.
When the sweetening agent – jaggery /sugar candy etc. is heated along with Kashayam (herbal decoctions), the heating should be stopped at the precise moment to give the lehyam a semisolid consistency. If the heating is further continued, the mass becomes more solid than liquid.
Traditional medicines such as Brahma rasayana, chyawanprash, Dashamoolarishta etc. are available from different manufacturers.
If you find one manufacturing company product to be good, stick on to that company only, for that product.
Similarly, in the present case, it is better to go back to the previous manufacturer who was manufacturing semisolid Brahma rasayana.
Research
An experimental research study was conducted on C57BL/6 mice with Brahma rasayana to study its effect on lung cancer management.
Simultaneous oral administration (50 mg/animal/dose) of Brahma Rasayana (BR) and Aswagandha Rasayana (AR) significantly reduced the lung tumour nodule formation by 71.28% (P < 0.001) and 55.6% (P < 0.001), respectively.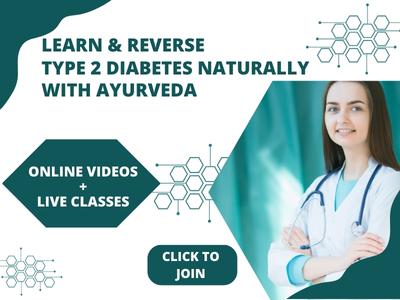 Menon LG, Kuttan R, Kuttan G. Effect of rasayanas in the inhibition of lung metastasis induced by B16F-10 melanoma cells. J Exp Clin Cancer Res. 1997 Dec;16(4):365-8. PMID: 9505206.