Article By – Dr. Shilpa Ramdas MD (Ayu)
"Abhava dravya" – Unavailable herb 
"Pratinidhi dravya" – Substitute Herb

In the concept of "Abhava pratinidhi Dravya"  – A particular herb is replaced with another one with similar properties and action; due to non-availability, cost, or other reasons.
The herb which is used during non-availability of original herb is known as substituent.
Concept of substitution in Ayurveda
There is no direct reference available regarding the Pratinidhi Dravyas in Ayurvedic books like Charaka samhita and Sushruta Samhita.

In the 15th chapter of the Sutra Sthana, Acharya Vagbhala advises that if a specific herb is unavailable during the preparation of a compound, one should try to get alternative herb with similar properties in terms of Rasa (taste), Guna (qualities), Veerya (potency), and Vipaka (post-digestive effect).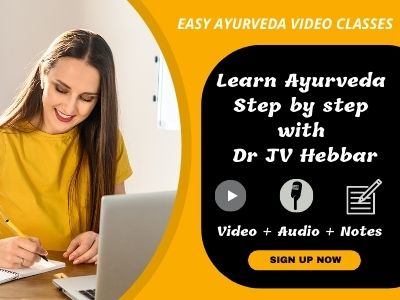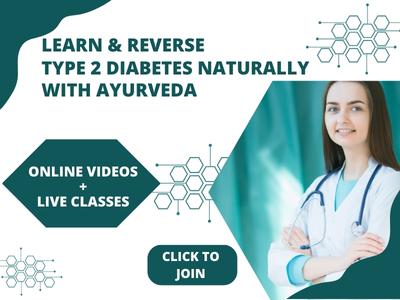 A description regarding Pratinidhi Dravyas (substitutes) is available in Bhavaprakasha, Bhaishajya Ratnavali and Yogaratnakara. In the text Bhaishajya Ratnavali, it is clearly stated that the main herb in any formulation cannot be substituted. The accessory herb in the formulation can be substituted by appropriate Pratinidhi Dravya.

BP – Bhavaprakasa
BR – Bhaishaja Ratnavali
YR – Yoga Ratnakara
Abhava Dravya
Pratinidhi Dravya (Substitutes)
 
BP
BR
YR
Bhallataka
Raktachandana
Chitraka
Chitrakamoola
Chavya
Pippalimoola
Pippali moola
Pippalimoola
Chitraka
Danti, Apamarga kshara
Dantimoola
Danti, Apamarga kshara
Dadima
 
Vrikshamla
 
Daruharidra
Haridra
Haridra
Haridra
Dhanyaka
Yavasa
Duralabha
Duralabha
Draksha
 
Gambhariphala
Gambhariphala, Madhukapushpa
Gajapippali
Pippali moola
Pippali moola
Pippali moola
Haritaki
 
Amalaki
Karkatakasringi
Jiraka
 
Dhanyaka
 
Karkatakasringi
 
Mayambuphala
 
Kasturi
Kankola
Kankola, Dantashati
Kankola, Malatipushpa, Jatipushpa
Kokilaksha
 
Gokshurabija
 
Kumkuma
Kusumbapushpa
Haridra, Kusumbapushpa
Kusumbapushpa
Langali
 
Kushta
 
Madhu
Purana Guda
Purana Guda
Purana Guda
Musta
 
 
Haritaki
Nagakesara
Padmakesara
Padmakesara
Padmakesara
Nirgundi
 
 
Tulasi
Pushkaramula
Kushta
Kushta
Kushta
Raktachandana
Kasa
Nava ushira
Nava ushira
Bakuchi
 
 
Chakramardha
Tagara
Kushta
 
Kushta
Yashtimadhu
Dhataki pushpa
Chavya, Dhataki pushpa
Dhataki pushpa
Rasanjana
Daruharidra
Darvikwatha
Daruharidra
Ikshu
Nala
Nala
Nala
Karpura
Mustaka, Raktachandana
Raktachandana, Sugandhi musta
Raktachandana, Sugandhi musta
Bhringaraja
Talisapatra, Kantakari
 
 
Bharngi
 
Talisapatra, Kantakari
Talisapatra, Kantakari
Bakuchi
Chakramardha
 
 
Ativisha
Musta
Musta
Haritaki
Amlavetas
Chukra
Chukra
Chukra
Ahimsra
Manakanda
Manakanda
Manakanda
Arka parna dugdha
Arka patra Swarasa
Arka patra Swarasa
Arka patra Swarasa
Bakula
Kamala, Utpala
Nila, Rakta uppala
Utpala, Pankaja
Chukra
 
 
Jambiradi rasa
Dugdha
Mudga, masura Yusha
Mudga, masura Yusha
Mudga, masura Yusha
Gambhari phala
 
Bandhuka kusuma
Madhuka pusha
Godugda
 
Ajadugda
Ajadugda
Goghrita
 
Ajaghrita
Ajaghrita
Guduci satva
 
 
Guduchi rasa
Kamala
 
 
Kamalaksha
Kankola
Javitri
Jatipushpa
Jatipushpa, Malati pushpa
Kantaloha
Tikshna loha
 
Tikshna loha
Kusha
 
 
Kasha
Kutaja
 
Maushalika moola
 
Lakshmana
Mayurashikhaa
Nilakantashikha
Nilakantashikha
Lavana
 
 
Saindhava
Loha
 
Mandura
 
Murva
Jingini tvak
Jingini tvak
Jingini tvak
Nilakamala
Kumudini
 
 
Prishniparni
 
Simhapuchchhi
 
Punarnava
 
Rakta punarnava
Rakta punarnava
Rasasindhura
 
 
Shuddha Hingula
Rasna
 
Bamdhaka
 
Saindhava
 
Samudra, Vida
 
Shrikandachandana
Karpura
 
 
Stauneyaka
 
Kushta
Kushta
Siddharthaka
 
Samanya Sarshapa
 
Substitute of Ashtavarga Group of Herbs
| | | | | |
| --- | --- | --- | --- | --- |
| 1 | Jivaka, Rishabhaka | Vidarikanda |   | Vidarikanda |
| 2 | Meda, Mahameda | Shatavari |   | Shatavari |
| 3 | Riddhi, Vriddhi | Varahikanda |   |   |
| 4 | Kakoli, kshirakakoli | Ashwaganda | Shatavari | Ashwaganda |