We come across references of many calcium rich substances used in the preparation of many Ayurvedic medicines. Shankha or conch is one among them and used in the treatment of many diseases, especially pertaining to gastric complaints.
Introduction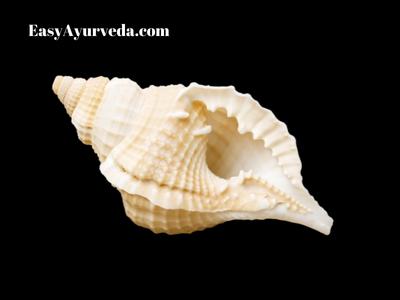 Conch is a marine mollusc with a spiral shell. A number of different species of sea snails are commonly known as Conch. Conch shell is used as medicine in Ayurvedic treatment of gastritis, dyspepsia, hyperacidity, malabsorption syndrome, duodenal ulcer etc.
The shells of these organisms come in various colors and size and are called Shankha in Ayurveda.
Scientific name of Conch- Strombus gigas
Chemical composition – Calcium carbonate along with other organic elements.
Chemical formula – CaCO3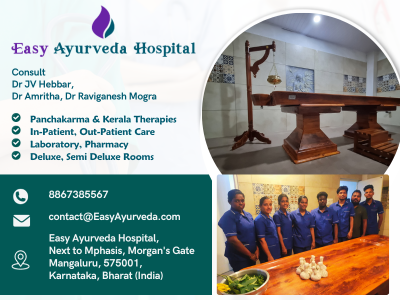 Synonyms of Shankha
शङ्खः समुद्रजः कम्बुः क्षुद्रः शङ्खकः स्मृतः ॥ (आ.प्र.२/२५९)
शङ्खस्तु शङ्खकः कम्बुस्त्रिरेखश्च समुद्रजः ।
सुनादो दीर्घनादश्च कम्बोजश्च प्रकीर्तितः ॥ (र.त.१२/१)
śaṅkhaḥ samudrajaḥ kambuḥ kṣudraḥ śaṅkhakaḥ smṛtaḥ || (ā.pra.2/259)
śaṅkhastu śaṅkhakaḥ kambustrirekhaśca samudrajaḥ |
sunādo dīrghanādaśca kambojaśca prakīrtitaḥ || (ra.ta.12/1)
Synonyms:
Shankha, Samudraja, Kambu, Kshudra, Shankhaka, Trirekha, Sunada, Deerghanada, Kamboja,
Varieties of Shankh
शड्खस्तु द्विविधः प्रोक्तो रसतन्त्रविचक्षणैः ।
प्रथमो दक्षिणावर्तो वामावर्तोऽपरो मतः ॥ (र.त.१२/३ – ५)
śaḍkhastu dvividhaḥ prokto rasatantravicakṣaṇaiḥ |
prathamo dakṣiṇāvarto vāmāvarto'paro mataḥ || (ra.ta.12/3 – 5)
There are two varieties of Shankha –
Vamavarta (Anti clockwise circular) – used for medicinal purposes.
Dakshinavarta (Clockwise circular) – used for worship.
Shodhana of Shankha
शड्खन्तु खण्डशः कृत्वा पोट्टल्यां स्थापयेद्भिषक् ।
दोलायन्त्रे चतुर्यामं पचेज्जम्बीरवारिणा ॥
प्रक्षालयेच्छड्खखण्डान् प्रतप्तेनाम्भसा ततः ।
इत्थं नातिचिरादेवं शड्खः शुद्धिमवाप्नुयात् ॥ (र.त.१२/७)
śaḍkhantu khaṇḍaśaḥ kṛtvā poṭṭalyāṃ sthāpayedbhiṣak |
dolāyantre caturyāmaṃ pacejjambīravāriṇā ||
prakṣālayecchaḍkhakhaṇḍān prataptenāmbhasā tataḥ |
itthaṃ nāticirādevaṃ śaḍkhaḥ śuddhimavāpnuyāt || (ra.ta.12/7)
Pieces of Shankha should be tied in a piece of cloth and steamed in lemon juice by hanging in a dola yantra for 12 hours. And it should be washed well with hot water. By this procedure the Shankha gets purified.
Marana of Shankha
शुद्धशङ्खस्य खण्डानि शरावे स्थापयेत्सुधीः ।
शरावेण पिधायाथ यत्नात्सन्धि प्रलेपयेत् ।।
आतपे त्वथ संशोष्य पुटेत् गजपुटे भिषक् ।
स्वतःशीतं समुद्धृत्य खल्वे सञ्चूर्णयेद्भिषक् ।।
चूर्णितञ्चाथ विज्ञाय सम्पुटस्थं ततः पुटेत् ।
एवं पुटद्वयेनैव शङ्खको मृतिमाप्नुयात् ।। (र.त.१२/१७-१९)
śuddhaśaṅkhasya khaṇḍāni śarāve sthāpayetsudhīḥ |
śarāveṇa pidhāyātha yatnātsandhi pralepayet ||
ātape tvatha saṃśoṣya puṭet gajapuṭe bhiṣak |
svataḥśītaṃ samuddhṛtya khalve sañcūrṇayedbhiṣak ||
cūrṇitañcātha vijñāya sampuṭasthaṃ tataḥ puṭet |
evaṃ puṭadvayenaiva śaṅkhako mṛtimāpnuyāt || (ra.ta.12/17-19)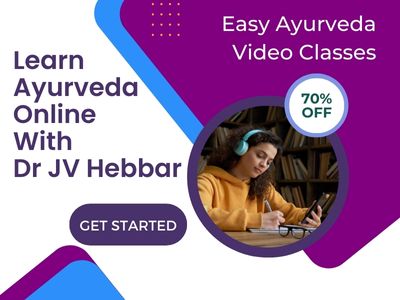 Purified Shnkha pieces are taken in a sharava, sealed properly and dried in the sunlight. Then it is subjected to one gajaputa. After self cooling seal is broaken and shankha pieces are further cut into smaller pieces. Again, sealed in sharava and subjected to gajaputa. This procedure is repeated for two times. Finally Shankha bhasma is obtained.
Properties, Benefits
शङ्खः सुशीतलः क्षारस्त्वम्लपित्तविनाशनः ।
अग्निमान्द्यहरो बल्यो ग्राही ग्रहणिकाहरः ॥
परिणामोत्थशूलघ्नस्तारुण्यपिडिकापहः ।
विषदोषहरो वर्ण्यो …॥ (र.त.१२/२०-२१)
śaṅkhaḥ suśītalaḥ kṣārastvamlapittavināśanaḥ |
agnimāndyaharo balyo grāhī grahaṇikāharaḥ ||
pariṇāmotthaśūlaghnastāruṇyapiḍikāpahaḥ |
viṣadoṣaharo varṇyo …|| (ra.ta.12/20-21)
suśītalaḥ – coolant,
kṣārah – alkaline,
amlapitta vināśanaḥ – cures hyperacidity,
agnimāndya haro – cures dyspepsia,
balyo – strengthening,
grāhī – grahi,
grahaṇikā haraḥ – cures malabsorption syndrome,
pariṇāmottha śūlaghna – abdominal pain during digestion of the food,
tāruṇya piḍikāpahaḥ – acne,
viṣadoṣa haro – takes away the ill effects of poison
varṇyo – enhances skin health
Rasa (taste) – Katu, kshariya (kshara properties)
Guna (qualities) – Grahi – absorbent, Guru – heavy to digest, Snigdha – unctuous, oily
Vipaka (taste conversion after digestion) – Madhura – sweet
Veerya (potency) – Sheeta – coolant
Effect on Tridosha – Balances Vata and Pitta Dosha
Dosage of Shankha
मात्रा गुञ्जाद्वयोन्मिता – mātrā guñjā dvayonmitā
Dosage – 2 junja (250 mg) in divided doses per day
Important medicines of Shankha
Shankha vati
Kamadudha rasa
Pravala panchamrita
Sutashekhara rasa
Mahashankha vati
Chandrodaya varti
Agnikumara rasa
Lokanatha rasa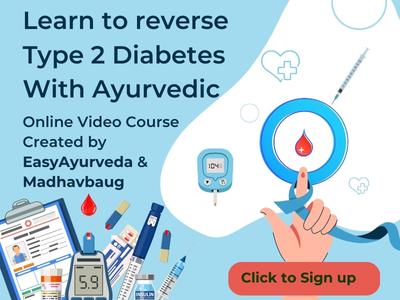 Research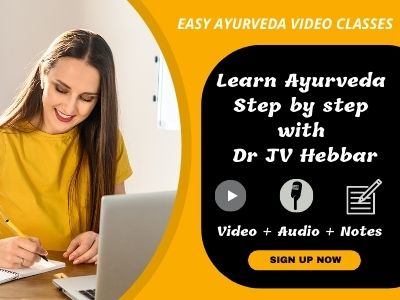 Pharmaceutical Standardization and Physicochemical Characterization of bhasma