By Dr Raghuram Y.S. MD (Ay) & Dr Manasa, B.A.M.S
Persistent depressive disorder is a kind of chronic depression. It is abbreviated as PDD. It is said to be a combo of 2 conditions i.e. chronic major depressive disorder and dysthymia. Dysthymia is also mentioned to be synonymous with PDD.
The symptoms of PDD are almost similar to other types of depression and people may experience feelings of deep sadness and hopelessness. These symptoms may persist for many years in PDD in comparison to other forms of depression. This also differentiates PDD from other forms of depression. This condition due to its longer persistence will interfere with ones functioning in school and work and also will meddle into personal relationships. PDD may be treated effectively by administering a combination of medications and therapies.
Read – Depression Causes, Ayurvedic Treatment, Tips And Remedies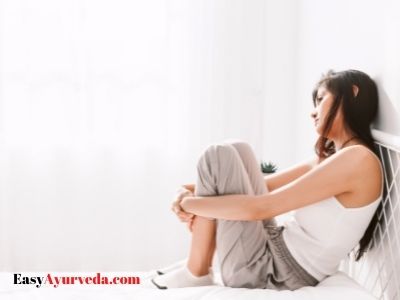 Symptoms
The symptoms are similar to those of depression. The difference is PDD runs through a chronic course. The symptoms of this variant occurs on most days of the year and persist for at least for 2 years though it may persist for more than 2 years.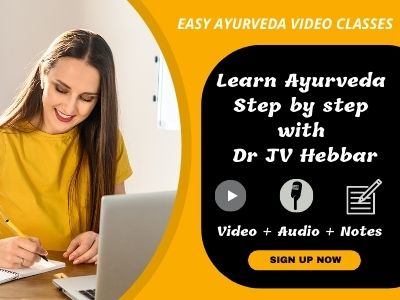 The symptoms listed in DSM-5 (published by American Psychiatric Association) are used by the physicians to diagnose PDD. These symptoms are –
having depression for most of the day, almost everyday
poor appetite or excessive appetite (overeating)
low self-esteem
low energy / fatigue
feeling hopeless
difficulty falling asleep / sleeping all time (staying asleep)
poor concentration / difficulty in making decisions
Read – Laziness, Lack Of Concentration In Generation Y – Can Ayurveda Help?
Causes of Persistent Depressive Disorder
Since depression is common it can occur in anyone at any time. The actual causes of PDD are not known clearly. Some of the below mentioned factors might be causal of PDD –
brain trauma (concussion)
traumatic / stressful life events
nervous imbalances
Risk factors
A combination of biological and circumstantial factors can become risk factors and increase the risk of developing PDD. The below mentioned are included as risk factors –
family history of PDD or depression
history of other mental health disorders (anxiety, bipolar disorder etc)
drug use / substance abuse
chronic physical ailments (diabetes, heart diseases etc)
It is also found that about 21% people with substance abuse disorder also have depression which might lead to development of PDD.
Read – Effective Ayurvedic Treatment Protocol For Depression
Diagnosis
Thorough physical examination
Blood tests or laboratory tests to rule out certain medical conditions
Referred to a mental health professional for further evaluation of mental health and its treatment.
For a diagnosis of PDD to be made one should have symptoms of the disease for 2 or more years, nearly every day of these years. This rule holds good for adults. In case of children or teens, they should have experienced a depressed mood or irritability for most of the day, nearly every day for at least 1 year.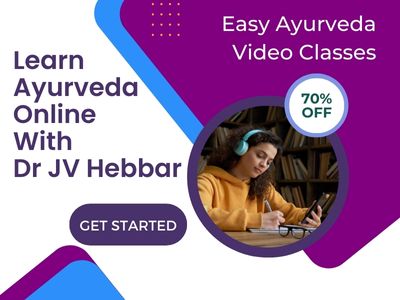 Methodical interrogation also help in diagnosing or ruling out other mental health disorders
Read – Depression, Suicidal Tendency: Case Study, Counselling
Treatment for Persistent Depressive Disorder
Medications – Antidepressants
SSRI (Selective Serotonin Reuptake Inhibitors) – sertraline, fluoxetine etc
TCA (Tricyclic Antidepressants) – amoxapine, amitriptyline etc
SNRI (Serotonin & Norepinephrine Reuptake Inhibitors) – duloxetine, desvenlafaxine etc
Do not stop taking medications without your doctor's consent. If you do so you might suffer from withdrawal symptoms and the symptoms of depression might become worse.
Psychotherapy
Psychotherapy / talk therapy is also called CBT i.e. cognitive behavioural therapy.
This therapy focuses on your actions, behaviours, thoughts and emotions and provides ways of balancing them. You will also speak to the mental health experts who will help you in knowing and accepting your symptoms and will also help in finding out safe coping habits for PDD. This therapy plays a vital role in helping you in combating symptoms and also reduce risk of future relapses.
This will also help you to –
express your feelings and thoughts properly and with confidence
adjust with the life crisis and challenges
replace negative beliefs / thoughts with positive thoughts
cope up with emotions
set realistic goals to self
identify triggering / aggravating thoughts, behaviors and emotions
regain sense of satisfaction
regain control over your life
Read – Counselling – Types, Benefits, Myths And Facts
Lifestyle Changes
Making adjustments in one's lifestyle can help in complementing the treatment and also to combat the symptoms with ease. Important lifestyle changes which you need to include along with your treatment plan up are –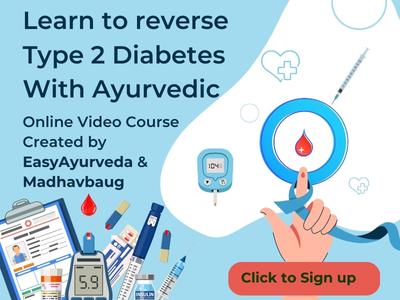 Research
In a study to figure out helpful and hindering factors for remission from dysthymia and panic disorder at 9-year follow up, a general model for recovery from dysthymia and panic disorders was proposed. This involved understanding self and illness mechanisms, enhanced flexibility of thinking and change from avoidance coping to approach coping. (Read more)
Another study established a temporal relationship between dysthymia and TMD i.e. temporomandibular disorder. (Read more)
Another study 'Psychological impact of dysthymia – A study among married patients' showed that dysthymia had considerable adverse psychosocial impact in terms of QOL, functioning (disability), social support and marital adjustment. (Read more)
A study 'Primary dysthymia – A study of several psychosocial, endocrine and immune correlates' showed that the altered NK cells in dysthymic patients were not related to the increased stress perception and altered coping which characterize these patients. (Read more)
Ayurveda Concept
Dysthymia is also a depression which stays for a longer period. Depression is often compared to the below mentioned conditions –
avasada
mano avasada
unmada / bhutonmada
kapha avrita pitta
kapha avrita vata
The same is true for dysthymia and all other variants of depression. Treatment of dysthymia also follows the line of treatment mentioned for one of these conditions and depends on how this condition is diagnosed in terms of Ayurveda.