By Dr Renita D'Souza
Pear fruit is described as one of the 'gifts of God' by ancient Greek poet Homer. Due to its immense health benefits it is called 'Amrithaphal' in the Indian system of Medicine.
Botanical Name – Pyrus communis
Family – Rosaceae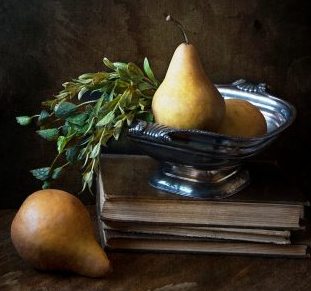 Names in different Languages

Sanskrit Name – Nashpathi
English Name – Pear, European pear, Common pear
Hindi Name – Nashapaathi
Kannada Name – Peru hannu (Guava is also called Peru)
Marathi Name – Naspathi
Tamil Name – Perikke
Telugu Name – Berikaay
Manipuri Name – Naspati
Malayalam Name – Salvag
Kashmiri Name – Kishtabahira
Spanish Name – pera, peral
French Name – poire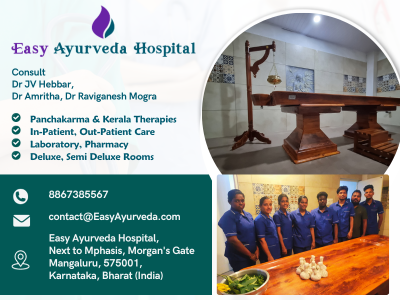 Pear is a rich source of Vitamin C, fibre and ascorbic acid. Due to its rich dietary fibres it lowers the risk of diabetes, obesity, cancer and heart disease. It cures fever, cough, constipation and improves skin complexion.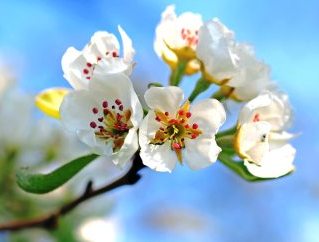 Morphology

Pyrus communis is a medium sized tree. Leaves are alternate, oval, pointed with toothed edges. Flowers are white in clusters. Bark is grey-brownish in colour and cracked into small squares. Fruits are golden yellow in colour when ripe, grow on long stalk.
Medicinal Qualities of Pears

Taste – Sweet
Virya (potency) – cold (shita)
Laghu – light for digestion
Vrshya – aphrodisiac
Effect on Tridoshas
Balances all three doshas

Traditional Uses of Pears
Leaves and bark is used in wound healing. It acts as anti inflammatory.
Flowers are used as components of pain relieving and spasmolytic drugs.
Fruits as a good source of pectin maintains the desirable acid balance in the body.
Due to the low sucrose content of pear, it is recommended in diabetic patients.
Plant extract controls freckles and blemishes on the skin. It prevents the formation of melanin and used in skin lightening. Arbutin content present in plant is used as skin whitening agent and in urinary therapeutics.
Used as remedies for alcohol hangovers, cough and constipation.
Part used for Medicinal purpose
Fruit, Flowers, Leaves, Bark
Pharmacological Activity
It possess antioxidant, astringent, aphrodisiac, anti inflammatory and sedative properties.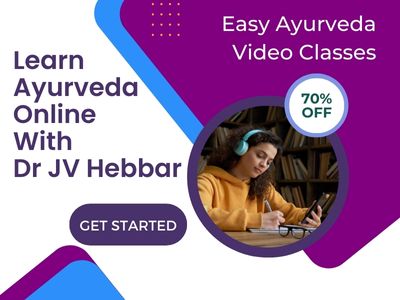 Distribution
Pyrus communis is distributed in the temperate regions of Europe and West Asia. In India it is found in Punjab, Himachal Pradesh and Kashmi
Interaction with medicines, supplements
Can this be used while taking Homeopathic medicine?
Yes. This product does not react with homeopathic medicine.
Can this medicine be continued while taking supplements like multivitamin tablets, Omega 3 fatty acids etc?
Yes. Generally, this product goes well with most of the dietary supplements. However, if you are taking more than one product per day, please consult your doctor for an opinion.
With western medicines
Seek your doctor's advice if you are taking this product along with other western (allopathic / modern) medicines. Some Ayurvedic herbs can interact with modern medicine.
If both Ayurvedic and allopathic medicines are advised together, then it is best to take Allopathic medicine first, wait for 30 minutes and then take the Ayurvedic medicine.
Research

Anti-diabetic and Hypolipidemic Activity – Research study conducted to evaluate hypoglycemic and hypolipidemic effect of ethyl acetate and ethanolic extracts from fruits of Pyrus communis by dexamethasone-induced diabetic rats. The results have concluded that both extracts are potent oral hypoglycemic agents and can be effectively used for the development of phytomedicines for diabetes mellitus and its complications.
Classical Categorisation
Bhavaprakasha Nighantu – Aamraadiphala Varga
Chemical Composition

The leaves contain arbutin, isoquercitrin,sorbitol, ursolic acid, astragalin and tannin.The bark contains friedelin, epifriedelanol and beta-sitosterol. Flavonoid glycosides such as quercetin 3-O-β-D glucopyranoside, kaempferol 3-O-β-D (6"-O-α-L-rhamnopyranosyl)-glucopyranoside and quercetin 3-O-β-D-(6"-O-α-L-rhamnopyranosyl)-glucopyranoside.
Sterols and triterpenes (β-sitosterol and α-amyrin), phenolics and coumarins are present in pyrus communis Linn.
Chlorogenic acid is also isolated and identified from Pyrus communis Linn. flowers. The triterpenoids were isolated from the stem bark of Pyrus communis Linn (A)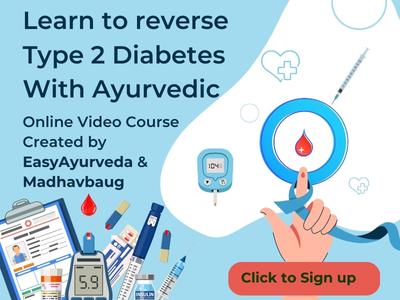 Scientific Classification
Kingdom: Plantae
Division: Magnoliophta
Class: Magnoliospida
Order: Rosales
Family: Rosaceae
Genus: Pyrus L.
Species: Communis Linn
Market available variants of pears
Pears, canned, water pack, solids and liquids
Rasa – sweet
Guna – light
Veerya – cold (more cold than raw fruit as it is stored in water pack)
Vipaka – sweet
Effect on Doshas
vata balancing
pitta balancing
Kapha balancing (more Kapha balancing than raw fruit as the nutrients in it get diluted in water pack and the energy per 100 g is less than that obtained from 100 g of fruit)
Pears, canned, juice pack, solids and liquids
Rasa – sweet
Guna – light
Veerya – cold
Vipaka – sweet
Effect on Doshas
vata balancing
pitta balancing
Kapha balancing (slightly more Kapha balancing than raw fruit as juice is added with some amount of water which makes it further light and Kapha balancing)
Pears, canned, extra light syrup pack, solids and liquids (Includes foods for USDA's Food Distribution Program)
Rasa – sweet
Guna – light
Veerya – cold
Vipaka – sweet
Effect on Doshas
vata balancing
pitta balancing
Kapha balancing
Pears, canned, light syrup pack, solids and liquids
Rasa – sweet
Guna – light
Veerya – cold
Vipaka – sweet
Effect on Doshas
vata balancing
pitta balancing
Kapha balancing (not as kapha balancing as extra light syrup pack)
Pears, canned, heavy syrup pack, solids and liquids
Rasa – sweet
Guna – not very light
Veerya – cold
Vipaka – sweet
Effect on Doshas
vata balancing
pitta balancing
Kapha nourishing (heavy syrup pack is concentrated and is more Kaphakara in nature)
Pears, canned, extra heavy syrup pack, solids and liquids
Rasa – sweet
Guna – heavy
Veerya – cold
Vipaka – sweet
Effect on Doshas
vata balancing
pitta balancing
Kapha increasing (extra heavy syrup pack is concentrated and is more Kaphakara in nature)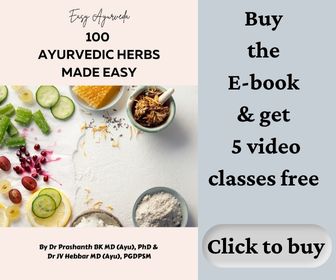 Pears, dried, sulfured, uncooked
Rasa – sweet
Guna – not very light (as it is dried)
Veerya – cold
Vipaka – sweet
Effect on Doshas
vata balancing
pitta balancing
Kapha increasing (dried pears have high concentration of nutrients compared to raw pears and is more Kapha increasing)
Pears, dried, sulfured, stewed, without added sugar
Rasa – sweet
Guna – light (drying makes it heavy but stewing makes it lighter)
Veerya – cold
Vipaka – sweet
Effect on Doshas
vata balancing
pitta balancing
Kapha nourishing (sulfured pears increase kapha but stewing balances kapha)
Pears, dried, sulfured, stewed, with added sugar
Rasa – sweet
Guna – heavy (even though stewing makes it lighter, drying and addition of sugar makes it heavy)
Veerya – cold
Vipaka – sweet
Effect on Doshas
vata balancing
pitta balancing
Kapha nourishing (Even though stewing balances kapha, sulfured pears increase Kapha, addition of sugar increases kapha. Is more Kapha nourishing than pears dried sulfured stewed without adding sugar)
Pear nectar, canned, without added ascorbic acid
Rasa – sweet
Guna – light
Veerya – cold
Vipaka – sweet
Effect on Doshas
vata balancing
pitta balancing
Kapha balancing (less kapha balancing when compared to pears juice pack as nectar is thick and contains pulp and is not clear fluid like juice)
Pears, asian, raw
Taste – sweet
Properties – light
Potency – cold
After digestion taste transformation (Vipaka) – sweet
Effect on Doshas
vata balancing
pitta balancing
Kapha balancing
Pears, raw, bartlett (Includes foods for USDA's Food Distribution Program)
Taste – sweet
Properties – light
Potency – cold
After digestion taste transformation (Vipaka) – sweet
Effect on Doshas
vata balancing
pitta balancing
Kapha balancing
Pears, raw, red anjou
This is winter variety of pear. Is more harder and firmer when compared to bartlettvariety.
Taste – sweet
Properties – heavy
Potency – cold
After digestion taste transformation (Vipaka) – sweet
Effect on Doshas
vata balancing
pitta balancing
Kapha increasing (due to increased heaviness)
Pears, raw, bosc (Includes foods for USDA's Food Distribution Program)
Taste – sweet
Properties – light, dry
Potency – cold
After digestion taste transformation (Vipaka) – sweet
Effect on Doshas
vata balancing
pitta balancing
Kapha balancing
Pears, raw, green anjou (Includes foods for USDA's Food Distribution Program)
Taste – sweet
Properties – heavy
Potency – cold
After digestion taste transformation (Vipaka) – sweet
Effect on Doshas
vata balancing
pitta balancing
Kapha increasing (due to increased heaviness)