By Dr Renita D'Souza
Land lotus (sthalakamal) is a therapeutically important Ayurvedic herb with edible flowers. The special feature of these flowers is that you can find these flowers showing three different colours in a day. Yes, it blooms as white flower in the morning, turns to pink in noon and evening you can see red beautiful flowers.

Introduction, Home remedies, uses

The people of North east part of India prepare a delicious recipe of this flower. Flower petals are dipped in batter of rice powder, add pinch of salt and fried in a pan.
In Ayurveda the medicinal use of this plant is mentioned in various disease conditions such as treat swelling, inflammation, poisoning, difficult urination, pain, diarrhoea, asthma, epilepsy, bleeding disorders etc.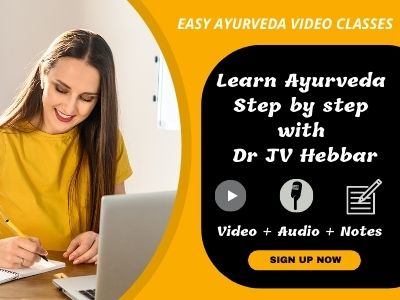 Traditional remedies of Hybanthus enneaspermus
In pregnancy, whole plant is used as general tonic
Root infusion is used in gonorrhoea and urinary infections. It acts as diuretic.
Leaves are applied externally to treat wound
In asthma, dried leaf powder is used.
Decoction of leaf and tender stalks are used as a demulcent
Fruit can be used in snake bite and scorpion sting. It possess antivenom activity.
As per Siddha medicine, this plant is used to increase milk secretion in women, external application relieves ulcer and headache. It increases libido and used to treat stress and its related disorders.
Medicinal Qualities of Sthalakamal
Taste – pungent (katu), Bitter (tiktha), Kashaya (astringent)
Virya (potency) – Anushna (slight hot potency)

Effect on Dosha – Balances kapha and vata dosha
Traditional Uses of Ratan Purush:
Mutrakrichra – difficulty in urination
Ashma – urinary calculus
Shoola – pain
Shwasa – asthma, difficulty in breathing
Kasa – cough
Visha – poisoning, toxic condition
Moha – delusion
Apasmara – epilepsy
Raktapitta – bleeding disorders
Bhuta – psychiatric disorders
Atisara – diarrhoea
Traditional uses Orilai Thamarai
Diarrhoea
Urinary infections
Leucorrhoea
Dysuria
Inflammation
Cholera
Sterility
Part Used
Flowers, Leaves, Stem
Synonyms, side effects, Sanskrit verse
Sanskrit synonyms of Stalkamal
Padmacharini, Atichara,
Avyatha, Padma
Sharada, Padmapatra,
Padmavathi, Pushkaraparnika
Lakshmistresta, Gandamula, Kashmira
Charati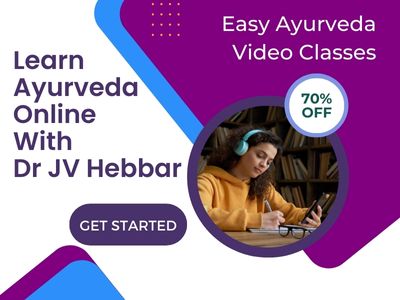 Side Effects of Sthalakamal
There are no recorded side effects of this herb.
However in high dose oral intake can cause constipation, stomach irritation etc.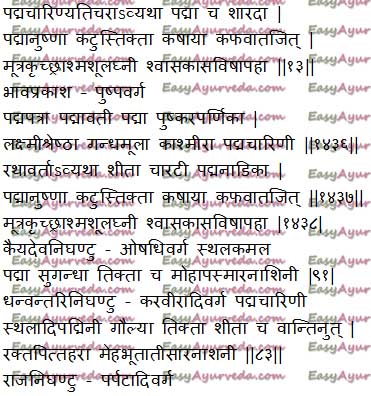 Interaction with medicines, supplements
Can this be used while taking Homeopathic medicine?
Yes. This product does not react with homeopathic medicine.
Can this medicine be continued while taking supplements like multivitamin tablets, Omega 3 fatty acids etc?
Yes. Generally, this product goes well with most of the dietary supplements. However, if you are taking more than one product per day, please consult your doctor for an opinion.
With western medicines
Seek your doctor's advice if you are taking this product along with other western (allopathic / modern) medicines. Some Ayurvedic herbs can interact with modern medicine.
If both Ayurvedic and allopathic medicines are advised together, then it is best to take Allopathic medicine first, wait for 30 minutes and then take the Ayurvedic medicine.
Types, morphology, chemistry
There are two varieties of herb considered as sthalapadma.
1. Ionidium suffruticosum; Violaceae
2. Hibiscus mutabilis; Malvaceae
Botanical Name – Ionidium suffruticosum
Synonyms – Hybanthus enneaspermus
Family – Violaceae
Morphology of Ionidium suffruticosum
Ionidium suffruticosum is a perennial shrub grows to a height of 60 cm. Leaves are linear to lance-like, 1-5 cm long. Flowers pink-purple with dark purple veins, spade shape, occur solitary. Capsule 4-9 mm long, seeds 5-12, pitted between ribs.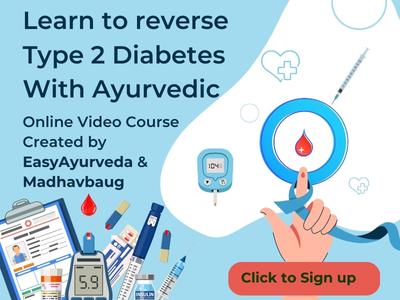 Chemical constituents of Ionidium suffruticosum
Alkaloids, dipeptide, isoarborinol, sitosterol, flavonoids, sugars, tannins etc
Pharmacology, research, vernacular
Pharmacological Activity of Hybanthus enneaspermus
Anti diabetic, antiplasmodial, antimicrobial, anticonvulsant, nephroprotective, aphrodisiac, hepatoprotective, anti inflammatory
Research
A review article describes phytopharmacological activity of Hybanthus enneaspermus (read more)
A review on the phytochemistry and pharmacology of Hibiscus tiliaceus and Hibiscus mutabilis (read)
Name of Ionidium suffruticosum in different languages
English Name – Spade Flower, Pink ladies slipper
Hindi Name – Ratan purush, Ratan Purus, Stal Kamal,
Bengali Name – Munbora
Kannada Name – Purusharathna
Malayalam Name – Orilathamatai, kalthamara
Telugu Name – Ratnapurusha
Marathi Name – Rathanparas
Tamil name – Purusharathnam, Orilai Thamarai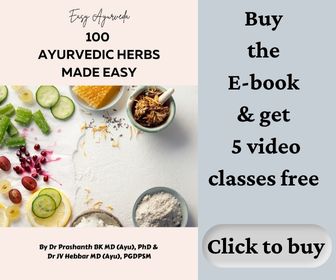 Hibiscus mutabilis
Botanical Name – Hibiscus mutabilis
Family – Malvaceae
Name of Hibiscus mutabilis in different Languages
English Name – Changeable Rose, Chinese Rose, Confederate Rose, cotton rosemallow
Hindi Name – Sthalkamal
Bengali Name – Sthalpadma
Tamil Name – Semburutti
Kannada Name – Neladavare, Chaarate, Chandrakaanthi gida, Bettadaavare, Suryakanti
Malayalam Name – Chinappratti
Urdu Name – Gul-e-ajaib
Telugu Name – Patthi Mandaram, Evening Rose
Punjabi Name – Gul-i-jaib
Morphology of Hibiscus mutabilis
Hibiscus mutabilis is a shrub grows up to 15 feet in height. Leaves are large, bright green, hairy on the undersides and deeply lobed. Flowers can be double or single and 10–15 cm in diameter; they open white or pink, and change to deep red by evening.
Traditional Uses of Hibiscus mutabilis
Leaves are applied externally on swelling.
Flowers are used in pectoral and pulmonary diseases and act as stimulant.
Chemical Constituents of Hibiscus mutabilis
Flavonoids, flavonol glycosides and anthocyanins.
Pharmacological properties of Hibiscus mutabilis
Antioxidant, antibacterial, anti-inflammatory, analgesic, hepatoprotective, antiviral, anticancer, filaricidal, anti-allergy and anti-diabetic activities.
Distribution
Hibiscus mutabilis is native to China and cultivated in South East Asia
Classical categorisation
Bhavaprakasha Nighantu – Pushpa Varga
Kaiyadeva Nighantu – Aushadi Varga
Dhanvantari Nighantu – Karaviradi Varga
Raja Nighantu – Parpatadi Varga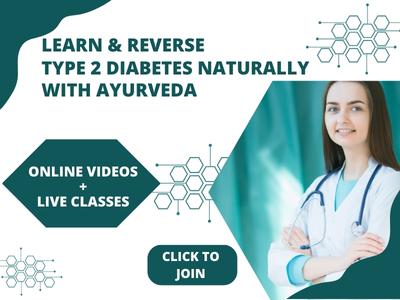 Taxonomic Classification
Hybanthus enneaspermus
Kingdom – Plantae
Phylum – Tracheophyta
Class – Magnoliopsida
Order – Malpighiales
Family – Violaceae
Genus – Hybanthus
Species – enneaspermus

Hibiscus mutabilis
Kingdom – Plantae
Clade – Angiosperms
Clade – Eudicots
Clade – Rosids
Order – Malvales
Family – Malvaceae
Genus – Hibiscus
Species – H. mutabilis
Click to Consult Dr Renita D'Souza