Liked by God Vishnu, hibiscus leaves and flowers are used in shampoos, hair wash powders to hair growing oral capsules. It is an Ayurvedic herb, used for the treatment of bleeding piles, emaciation, dysmenorrhea, alopecia, acts as hair root strengthening and improves the strength of cardiac muscle.
Latin name- Hibiscus rosa-sinensis
Family- Malvaceae (Karpasa kula)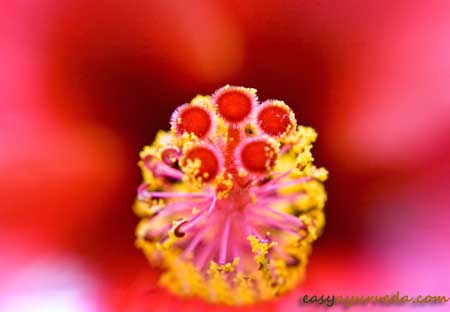 Vernacular names
Hibiscus Names in different languages:
Hindi name – Japa, Gudahala, Gudhal
English name – Hibiscus
Bengali name – Jaba
Gujarati name – Jasus
Kannada name – Dasavala
Malayalam name – Chembarathi
Marathi name – Jasvand
Punjabi name – Gudahala
Tamil name – Shemaparuti
Telugu name – Dasanamu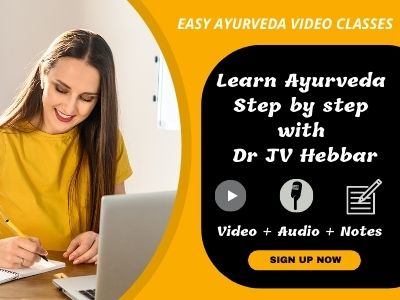 Sanskrit Synonyms
Sanskrit Synonyms of Hibiscus:
Oundrapushpa – Flowers contain sticky substance
Trisandhya, Aruna, Sita, Mandapushpa
Japa Pushpa, Java Pushpa,
Ondra Pushpa, Manda Pushpa, Japajava, Pinda Pushpa – flowers are circular
Hema Pushpa – yellow reddish flowers
Trisandhya – flowers last for 3 evenings
Rakta Pushpa, Aruna Sita – Red and white Gudal flowers
Praatika, Arka Priya – the flowers blossom on Sun rays
Hari Vallabha – liked by God Vishnu
Morphology
Morphology of Hibiscus rosa sinensis:
Hibiscus is a shrub found all over India in temperate climates. More than 200 types of hibiscus are found all over the world. The leaves are alternate, ovate to lanceolate, often with a toothed or lobed margin. The flowers are large, conspicuous, trumpet-shaped, with five or more petals, color from white to pink, red, orange, peach, yellow or purple and from 4–18 cm broad. Flower color in certain species, such as H. mutabilis and H. tiliaceus, changes with age. The fruit is a dry five-lobed capsule, containing several seeds in each lobe, which are released when the capsule dehisces (splits open) at maturity. It is of red and white colors.

Properties, part used, dosage
Medicinal Properties of Hibiscus:
Rasa (Taste) –Kashaya (Astringent), Tikta (Bitter)
Guna (Qualities) – Laghu (Light for digestion), Rooksha (Dry in nature)
Vipaka – Katu (Undergoes pungent taste after digestion)
Veerya (Potency) – Sheeta (Cold)
Karma (Actions) – Kaphapitta shamaka (reduces vitiated kapha and pitta dosha)
Pharmacological action – Antifertility, Analgesic, Hypotensive, Anti viral,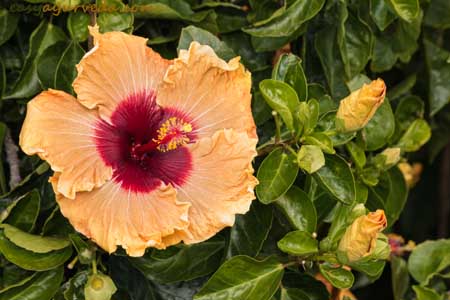 Part used- Leaf, Flower
Dosage-
Leaf paste- 10 to 20 g
Flower powder- 10 g

Chemical composition
Chemical composition of Hibiscus rosa-sinensis
The plant contains the cyclopro- panoids, methyl sterculate, methyl- 2-hydroxysterculate, 2-hydroxystercu- late, malvalate and beta-sitosterol. The major antho cyanin in the flower is cyanidin 3-sophoroside. The flower nectar is rich in amino acids, mainly aspartic acid and asparagin.
Uses,Remedies
Medicinal Uses and remedies of hibiscus: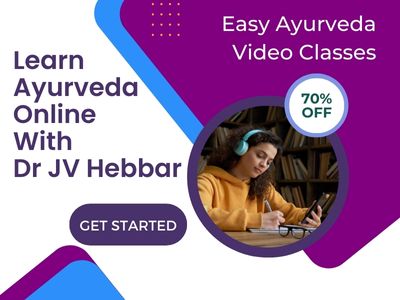 The paste of the leaf and flower of hibiscus is processed in sesame oil and the prepared oil is used for external application over the scalp for strengthening of hair root and in conditions of alopecia.
To control heavy bleeding during menstruation, the tender flowers of hibiscus are made into paste, mixed with milk and this mixture is consumed.
Hibiscus flower is soaked in water overnight and the water is filtered the next day and consumed in a dose of 30 ml to control diabetes.
The paste of hibiscus flower is mixed with cow urine and applied over the scalp to treat the condition of alopecia.
Petals of hibiscus are boiled in milk, mixed with sugar candy and consumed in a dose of 50 ml to strengthen cardiac muscle
Powder of japa pushpa in a dose of 5 g is mixed with buttermilk to treat condition of bleeding piles.
The tender buds and flowers of hibiscus are consumed to act as contraceptive.
The flower paste is mixed with lukewarm milk and consumed to relax the mind and give a good sleep.
Hibiscus leaf and flower benefits as per Ayurveda
Sanskrit verse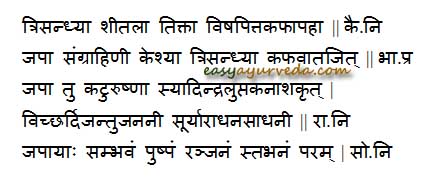 Uses, Indications
Hibiscus uses as per traditional Ayurveda:
Sheetala – coolant
Tikta – bitter
Sangrahi – absorbent, bowel binding, useful in IBS, diarrhea
Keshya – improves quality of hair
Stambhana – styptic
Useful for the treatment of
Visha – toxic conditions
Pitta and Kapha Disorders
Indralupta – alopecia areata
Ranjana – colours hair
Stambhana – styptic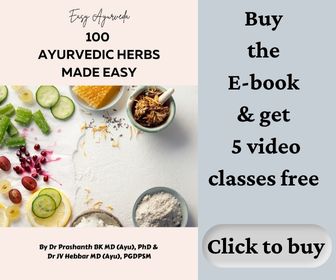 Side effects
Hibiscus side effects:
The hibiscus flower has contraceptive action and hence women desirous of having progeny should avoid using hibiscus internally.
Interaction with medicines, supplements
Can this be used while taking Homeopathic medicine?
Yes. This product does not react with homeopathic medicine.
Can this medicine be continued while taking supplements like multivitamin tablets, Omega 3 fatty acids etc?
Yes. Generally, this product goes well with most dietary supplements. However, if you are taking more than one product per day, please consult your doctor for an opinion.
With western medicines
Seek your doctor's advice if you are taking this product along with other western (allopathic / modern) medicines. Some Ayurvedic herbs can interact with modern medicine.
If both Ayurvedic and allopathic medicines are advised together, then it is best to take Allopathic medicine first, wait for 30 minutes and then take the Ayurvedic medicine.
Ayurvedic medicines
Ayurvedic medicines with Hibiscus:
Patrangasava: It is used in conditions like Pain menstruation, heavy periods, leucorrhea (white discharge), fever, anemia, inflammatory conditions, low digestion power and anorexia.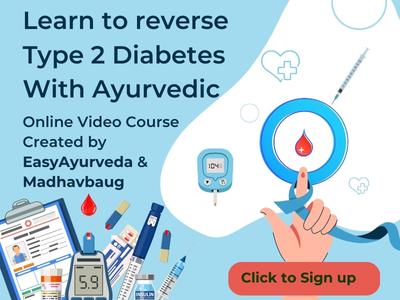 Trichup capsule: It is a proprietary Ayurvedic medicine which provides rich nutrition to hair follicles, encourages fresh growth, checks falling hair and dandruff.
Cutinol hair oil: It is a proprietary Ayurvedic medicine used in the treatment of dandru, hair fall etc.
Keshrich oil: It is a proprietary Ayurvedic medicine used for the nourishment of hair, against dandruff and in conditions of alopecia.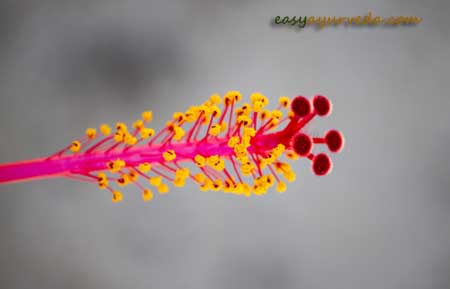 Denz & Darc shampoo: It is a proprietary Ayurvedic medicine which promotes hair growth and prevents graying of hair.

Research
Research articles related to Hibiscus rosa- sinensis:
Effect in pregnant rats: The aim of this study was to evaluate the effect of aqueous extract of H. rosa-sinensis flowers on maternal-fetal outcome in pregnant rats with diabetes.  The diabetic treated group showed increased maternal and fetal weights, reduced AI and CRI, and reduced pre implantation loss rate compared to the untreated diabetic group. Our results demonstrate beneficial effects of this flower only in pregnant rats with diabetes and their offspring.
Wound healing activity: The wound-healing activity of H. rosa sinensis (5 and 10% w/w) on Wistar albino rats was studied using three different models viz., excision, incision and dead space wound. The extract increased cellular proliferation and collagen synthesis at the wound site, as evidenced by increase in DNA, total protein and total collagen content of granulation tissues. The extract-treated wounds were found to heal much faster as indicated by improved rates of epithelialization and wound contraction.
Anti- bacterial action: In the present study, we have evaluated the antibacterial activity of the extracts of H. rosa-sinensis leaves and flowers against some clinical isolates of bacteria by simple agar-well diffusion and bacteriological enumeration method. Our findings clearly demonstrate that the flower extracts of H. rosa-sinensis had stronger antibacterial effects than that of leaves and raises the possibility of using the extracts as antibacterial agents in treating pathological conditions caused by S. aureus and S. typhimurium infection.
Cardio protective action: The present study investigates the cardioprotective effects of Hibiscus rosa sinensis in myocardial ischemic reperfusion injury, particularly in terms of its antioxidant effects. There was a significant increase in the baseline contents of thiobarbituric acid reactive substances (TBARS) [a measure of lipid peroxidation] with both doses of Hibiscus Rosa sinensis. In the 250 mg/kg treated group, there was significant increase in superoxide dismutase, reduced glutathione, and catalase levels but not in the 125 and 500 mg/kg treated groups. Significant rise in myocardial thiobarbituric acid reactive substances and loss of superoxide dismutase, catalase and reduced glutathione (suggestive of increased oxidative stress) occurred in the vehicle treated hearts subjected to in vivo myocardial ischemic reperfusion injury.
Ameliorative effect: This research work was focused on the haemoprotective activity of methanolic extract of Hibiscus rosa sinensis L. (HRS) flowers against phenylhydrazine induced haematotoxicity in Charles foster rats. The experimental activities for the methanolic extract of HRS exhibited statistically significant (p<0.005) haemoprotective activity against phenylhydrazine induced haematotoxicity in Charles foster rats. In conclusion, these observations provide evidence and possible mechanism of action for the haemoprotective activity of methanolic extract of HRS flowers.
Neuro- protective action: The present study investigated the neuro protective potential of Hibiscus rosa sinensis L. (Malvaceae) in a bilateral common carotid artery (BCCA) occlusion model of global cerebral ischemic reperfusion. The bilateral common carotid artery occlusion resulted in increase in lipid peroxidation, and reduction in superoxide dismutase (SOD), catalase (CAT) and glutathione reductase (GSH) activity. The administration of H. sinensis prevented the oxidative stress and the biochemical changes associated with cerebral ischemic reperfusion injury. The mechanism of such protection of H. sinensis may be due to cerebral adaptation, through augmentation of cellular antioxidants such as GSH, SOD and CAT.
Anti-oxidant etc.action : The present research article was conducted to study the toxicity profile, antioxidant potential and wound healing activity of ethanolic leaves extract of Hibiscus rosa-sinensis L. (ELEHR). Strong antioxidant activity was recorded in a concentration dependant manner for ELEHR in all three models. The toxicological evaluation of ELEHR revealed that it has a reasonable safety profile as there was no severe alteration. In the evaluation of wound healing properties, ELEHR treated group showed an enhanced wound contraction rate and epithelisation period in both excision and burn wound models, whereas in incision wound model wound breaking strength was significantly increased in extract treated group compared to control.
Classical categorization
Bhavaprakasha- Pushpavarga – group of flowers
Shodala Nighantu- Amradi varga
Raja Nighantu- Karaveeradi varga
Scientific classification
Kingdom: Plantae
Order: Malvales
Family: Malvaceae
Subfamily : Malvoideae
Tribe : Hibisceae
Genus : Hibiscus L.
Author: Dr.B.K.Prashanth M.D (Ayu), Ph.D
E mail: [email protected]
Click to consult Dr Prashanth BK
Sthanika Karma (Systemic Action)
External Application – Promote hair growth, Acts as a blood purifier. Flower juice is indicated in wounds. In Alopecia, and premature graying of hair, its flower mixed with cow urine can be used for external application.

Internal administration-
Nervous system – Mind calming, indicated in insanity
Digestive System – Styptic, indicated in bleeding piles and bloody diarrhea.
Circulatory System – good for heart, indicated in bleeding disorders
Reproductive System – Flower can be used for contraceptive purpose, Indicated in menorrhagia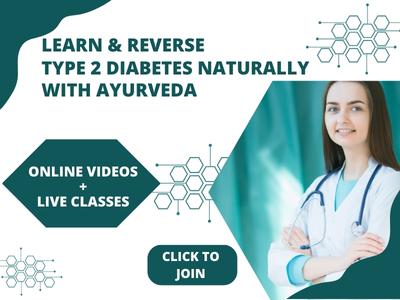 Excretory system – Decreases urine output. indicated in Diabetes