Sarala- Pinus longifolia / Pinus roxburghii is an Ayurvedic plant for the treatment of digestive disorder, intestinal worms, fever, localized swelling, gynecological disorders and skin diseases.
Latin name- Pinus longifolia Roxb., Syn. Pinus roxburghii
Family- Pinaceae, Sarala Kula
Vernacular names
Sarala – Names in different languages:
Hindi name- Chida, Saral
English name- Chir Pine or Long leaved pine
Kannada – Sarala
Malayalam – Charalam
Marathi – Chilgoza
In most of the Indian languages, the plant is known as Sarala.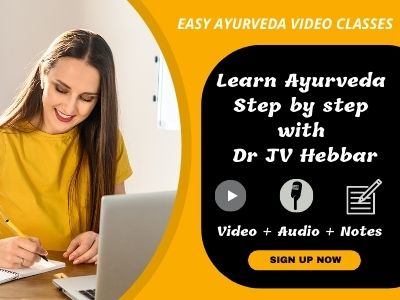 Properties, part used, dosage
Sarala – medicinal properties:
Rasa (Taste) – Katu (Bitter), Tikta (Bitter), Kashaya (Astringent)
Guna (Qualities) – Laghu (Light for digestion), Snigdha (Slimy in nature), Teekshna (Strong)
Vipaka – Katu (Undergoes pungent taste after digestion)
Veerya (Potency) – Ushna (Hot)
Karma (Actions) – Kaphavata shamaka (reduces vitiated kapha and vata dosha)
Pharmacological action – Anthelmintic, Antiseptic, Aromatic, Carminative, Diuretic, Stimulant, Liver tonic
Part used-
Stem powder, Oil, Bark, resin,
Dosage-
Stem powder- 2 to 3 g
Oil- 1 to 3 drops
Niryasa- 1-2 g
Pharmacology
Wood is aromatic antiseptic, stimulant diaphoretic.
It stimulates the liver, used in digestive disorders, gallstones, helminthiasis especially tapeworms, peptic ulcer, typhoid fever & intestinal obstruction, chronic bronchitis, gangrene of lungs etc. Pine needle is known for its analgesic, antifungal, Anti-inflammatory, Antioxidant, antitussive and antiviral activities.
It is astringent, decongestant, detoxifying, diuretic, expectorant and immuno-modulating. It improves blood circulation.
It is invigorating and relieves nervous exhaustion and fatigue.
Relieves sore muscles and is used as a restorative tonic
Medicinal Uses
Medicinal Uses of Sarala – Pinus longifolia:
Pine needle tea is a vitamin C and antioxidant rich tisane that is tonic and restorative in winter, with 4 times the vitamin C of fresh squeezed orange juice. It should be avoided, however, by pregnant mothers and those who are planning for pregnancy.
Ingredients:
2 tablespoons fresh pine needles
1 cup boiled, hot water. Mix it for a couple of minutes, filter.
Add honey to taste. (recipe courtesy: Dr Manoj Chandel).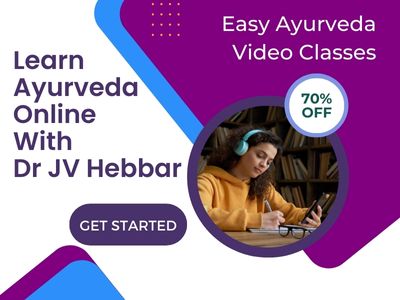 The oil extracted from the tree of Sarala is used for cleaning the wound and applied over the area affected with localized inflammation.
Powder of the stem of Pinus longofolia in a dose of 2-3 g is used to treat fever and intestinal worms.
The powder of the bark of Sarala is applied as paste to treat skin diseases like ringworm, eczema etc.
The powder of the bark or the cold infusion prepared using the bark of the plant is used to treat cough and asthma.
Oil extracted from the plant is administered 1-2 drops in the ear canal to treat pain and inflammation of the area.
Cold infusion prepared from the bark of the Pinus longofolia is given in a dose of 25-30 ml to treat diarrhea and leucorrhea.
In the condition of indigestion, 2-3 g of Sarala bark powder is given with 2-3g of pepper powder as part of treatment.
In the condition of sciatica, the oil of Sarala is applied with Sesame oil and any vata hara herbs like Rasna (Pluchea lanceolata).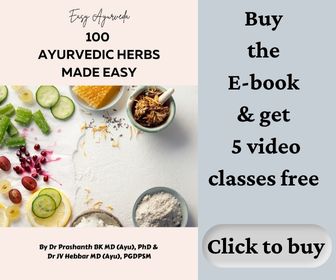 Sanskrit verse
Qualities, Indications
Qualities:
Snigdha – unctuous, oily
Ushna – hot
Raksha – protects against evil forces
Alaksmhihara – auspicious
Sarala Indications as per traditional Ayurveda:
Karna roga – ear disorders
Kantha roga –throat disorders
Akshi roga – eye disorders
Vrana – Ulcers, wounds
Sweda – excess sweating
Kasa – cough, cold
Srava – excess discharge from ear, eyes, nose
Svara bhramsha – voice problems, hoarse voice
Tvak Dosha – skin disorders
Kandu – itching, on the abscess.
External use:
It is antibacterial and anticoagulant.
Local application of terpentine oil removes maggots from wound
Terpentine oil mixed with camphor is useful in chest pain
Gandhabijora mixed with castor oil is applied on the abscess..
Adverse effects
No adverse effect is known or reported after the use of the plant in normal dose.
Interaction with medicines, supplements
Can this be used while taking Homeopathic medicine?
Yes. This product does not react with homeopathic medicine.
Can this medicine be continued while taking supplements like multivitamin tablets, Omega 3 fatty acids etc?
Yes. Generally, this product goes well with most dietary supplements. However, if you are taking more than one product per day, please consult your doctor for an opinion.
With western medicines
Seek your doctor's advice if you are taking this product along with other western (allopathic / modern) medicines. Some Ayurvedic herbs can interact with modern medicine.
If both Ayurvedic and allopathic medicines are advised together, then it is best to take Allopathic medicine first, wait for 30 minutes and then take the Ayurvedic medicine.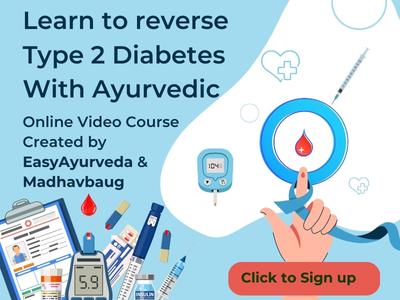 Morphology
Morphology of Pinus longifolia / Pinus roxburghii:
Pinus longifolia is tall tree attaining a height of 40-60 meters and diameter about 2-3 meters. The bark of the tree is 3-6 cm thick with brownish red color sapwood is white to creamy white. Heartwood is red in color & turns reddish brown on exposure. Annual rings & dark streaks denoting longitudinal resin canals are very conspicuous. The fresh wood has a resinous odor. Bark is rough. Leaves are needle like, pointed 15-30 inches long, bent towards ground and are bright green in color. The flowers are yellow or rarely purple in color, 1-5 cm long. The male cones are about 13cm long & female cones 10-20 cm long, ovoid in shape. The seeds are 2 to 3cm long with winged wings membranous.
Ayurvedic medicines
Medicines containing Sarala:
Vishatinduka taila: It is an Ayurvedic herbal oil used in treatment of diseases due to Vata imbalance, Gout, numbness, and skin diseases. It is used for external application.
Panchaguna taila: It is a herbal oil, used in the treatment of rheumatoid arthritis, ear ache, non-healing wounds, etc.
Asana eladi taila: It is a traditional herbal oil, used in the Ayurvedic treatment of headache, skin disease, ear and eye diseases.
Nisosiradi tailam: It is an effective Ayurvedic herbal oil used to treat diabetes carbuncles and abscesses.
Arnopen liniment: It is a proprietary Ayurvedic medicine used for the treatment of rheumatoid arthritis, inflammation of the muscles etc.
Jointcare gel: It is a proprietary Ayurvedic medicine used for arthritis, spondylitis and musculoskeletal disorders.
Distribution, chemical composition
Distribution:
Himalaya, Kashmir to Bhutan hills, Ooty, Kodaikanal, Assam, Punjab, U.P
Afghanisthan to Bhutan, Myanmar.
Chemical composition – Pinus roxburghii:
Major chemical constituent is Turpentine from the bark (20%), pinene, pinene, abietic acid. The essential oil from oleoresin contains chie?y alpha-and beta-pinene, carene and longifoline.
Research
Research articles related to Pinus longifolia:
Analgesic action: The present study was undertaken to assess analgesic and anti-inflammatory activities of its bark extract. Dried and crushed leaves of Pinus roxburghii Sarg. were defatted with petroleum ether and then extracted with alcohol. The alcoholic extract at the doses of 100?mg/kg, 300?mg/kg, and 500?mg/kg body weight was subjected to evaluation of analgesic and anti-inflammatory activities in experimental animal models. In the present study, the alcoholic bark extract of Pinus roxburghii Sarg. demonstrated significant analgesic and anti-inflammatory activities in the tested models.
Anti- cancer property: Anticancer activity of different extracts of Pinus roxburgii Sarg. was performed on IMR-32 Human Neuroblastoma cancer cell line by the Advanced Centre for Treatment Research and Education in Cancer (ACTREC) Mumbai, India. Out of the four extracts petroleum ether and chloroform extract have shown anticancer activity on IMR-32 Human Neuroblastoma cancer cell line.
Anti- diabetic potential: In the present study we investigated the possible anti-diabetic potential of Pinus roxburghii Sarg. in alloxan induced diabetic rat. The acute effect of ethanol extract was evaluated by administering 100, 300, 500 mg/kg body weight p.o. to normoglycemic rats. In the chronic model, the ethanol extract was administered to normal and alloxan-induced-diabetic rats at a dose of 100, 300, 500 mg/kg body weight p.o. per day for 21 days. The statistical data indicated the significant (p<0.01) increase in the body weight and decrease in the blood glucose, glycated hemoglobin levels, total cholesterol and serum triglycerides. HDL cholesterol level was significantly (p<0.01) increased when treated with the extract.
Classical categorization
Charaka Samhita- Pureesha virajaneeya gana – group of herbs that colour feces
Sushruta Samhita- Eladi gana
Vagbhata- Eladi gana, Rodhradi Gana
Bhavaprakasha- Karpooradi varga
Dhanvantari Nighantu- Chandanadi varga
Kaiyyadeva Nighantu- Oushadhi varga
Raja Nighantu- Chandanadi varga
Scientific classification
Kingdom: Plantae
Division: Pinophyta
Class: Pinopsida
Order: Pinales
Family: Pinaceae
Genus: Pinus
Subgenus: Pinus subg. Pinus
Species: P. roxburghii
Sanskrit Synonyms
Pita vruksha- The heart wood is yellow in color
Peetadaru, Siddadaru, Maricha patraka, Deepa vruksha
Uchrita, Cheeda, Maarichapatraka, Kalidruma, Nameru, Nandana, Suradaru, Sudaru
Surabhi daruka, Pootidaru, Pooti Kashta, Snigdha Daru – stem has peculiar odour
Plihari – Beneficial in splenic disorders
Therapeutic uses
In Urusthambha paste of pippali pippalimula sarala, devadaru, given with honey. C.Chi.27
In krimi : oil prepared with sarala will be useful. A.H.20
In wounds: woundsshould be fumigated with Shrivestaka, Sarjavasa sarala devadaru other heart woods. S.S. Su.37/21.
Disease of ear: Deepika Taila ( by extraction) should be obtained from the wood of Devadaru, Kusta sarala which removes ear ache. S.S.V-21/27.
In Ama – decoction of Pippalyadi gana sarala vacha daru mixed with Hingu kshava given internally- Ka.sa. ka.
In Atisara- sarala Devadaru etc. drugs levigated with warm water should be given for drinking. Ka. Sa . khi.
In Purperal fever – oil prepared with Sarala, daru, devapuspa etc, drug give massage.- Ka. Sa. Khi.
In Shotha- paste of Musta sarala, Devadaru kusta- Ka. Sa. Khi
In vata rakta condition- Bilva, tagara, devadaru sarala rasna made into kalka & along with Tilataila lepa is applied. Su. S.Chi.
In Adhmana- Anuvasana Basti By decoction of Sarala Devadaru.-Ca.siddhi.
Author: Dr.B.K.Prashanth M.D (Ayu), Ph.D
E mail: [email protected]
Click to consult Dr Prashanth B K
Systemic Action
Externally – It has antimicrobial property. Cleanses the wound, promote wound healing. External application of its oil mixed with camphor is indicated in joint diseases, Pulmonary edema, etc. In case of abdominal distension its oil can be applied externally and fomentation can be done with hot water. Indicated in bleeding disorders.
Internally
Nervous system – Nervous system stimulant. Indicated in Osteoarthritic joint pain (diseases of vata origin)
Digestive system –carminative, digestive, facilitate movement of doshas in proper direction, Anthelmintic, Liver stimulant. Indicated in bloating, constipation, helminthiasis, Gall bladder stone, Loss of appetite etc. Oil is especially beneficial in Tape worm infestation. Basti with its oil is also beneficial in Helminthiasis and also in intestinal obstruction. Internal administration of its oil is indicated in bleeding associated with Peptic ulcer, and Dysentery.
Circulatory System – In lower doses it acts as cardiac stimulant. Indicated in bleeding disorders to arrest bleeding.
Respiratory System – Helps to eliminate excess kapha, and also pacify kapha dosha. Improve the circulation to the digestive system and help to prevent Hemoptysis . Indicated in kasa (Cough), Hoarseness of voice, Tuberculosis etc.
Excretory system – Helps to increase urine production. Indicated in urinary tract infection.
Reproductive System – Indicated in Leucorrhea
Skin – indicated in skin diseases, prevents bad body odor.
Poisonous Symptoms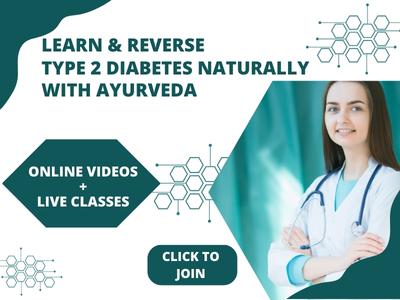 Overdose can cause Vomiting, Diarrhea, Weak pulse, body weakness, burning micturition, blood in urine, giddiness, unconsciousness, Paralysis etc.