Bhurja patra- Betula utilis is an Ayurveda herb used for the the treatment of wound cleaning, ear ache, diarrhea, bleeding, convulsions and psychiatric diseases. In ancient times, its bark was used as paper.
Latin name- Betula utilis D. Don
Family- Betulaceae (Bhurja kula)
Vernacular names
Names in different languages:
English name: Himalayan Silver birch, Indian paper tree (The bark skin appears like paper)
Hindi name: Bhoj Patra, Bhoj Patta, Bhuj Patra, Bhuj Patta
Kannada name: Bhurja Mara
Malayalam name: Bhurja Maram
Punjabi name: Bhurj
Tamil name: Bhurja Maram
Telugu name: Bhujapatvama
Butia name – Almora
Bombay name – Takpa
Cutch name – Bhurjapatva
Garhwai name – Phuspat
Gujarathi name – Bhuj
Jaunsar name – Bhuj Pattra
Kamaon name – Bhuj
Malaya name – Sanglikung
Nepal name – Khan Phie
Punjab name – Bhurj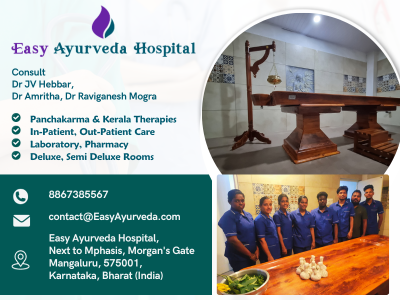 Morphology
Morphology of Betula utilis:
In its native habitat of Himalayan belt, the tree tends to form forests, growing as a shrub or tree reaching up to 20 m tall. It frequently grows among scattered conifers, with an undergrowth of shrubs. The tree depends on moisture from snow melt, rather than from the monsoon rains. They often have very bent growth due to the pressure of the deep winter snow in the Himalaya.
Leaves are ovate, 5 to 10 cm long, with serrated margins, and slightly hairy. Flowering occurs from May–July, with only a few male catkins, and short, single (sometimes paired) female catkins. The perianth has four parts in male flowers, and is absent in the female flowers. Fruits ripen in September–October.
The thin, papery bark is very shiny, reddish brown, reddish white, or white, with horizontal lenticels. The bark peels off in broad, horizontal belts, making it very usable for creating even large pages for texts. The wood is very hard and heavy, and quite brittle. The heartwood is pink or light reddish brown. The earliest use of this tree (bark) was used for writing inscriptions.
Utpatti sthana
Commonly found in Himalayan areas – Sikkim, Bhutan, Tibet, China
Properties, part used, dosage
Bhurja – medicinal properties:
Rasa (Taste) – Kashaya (Astringent)
Guna (Qualities) – Laghu (Light for digestion)
Vipaka – Katu (Undergoes Pungent taste after digestion)
Veerya (Potency) – Ushna (Hot)
Karma (Actions) – Tridoshahara (Reduces all the three dosha)
Part used- Bark
Dosage-
Bark powder- 3 to 6 g
Decoction- 5 to 10 ml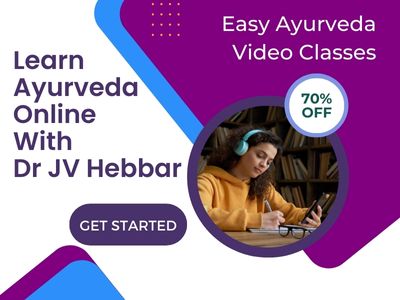 Chemical composition
Chemical composition of Betula utilis:
Methyl salicylate is obtained by distillation of the twigs. In an Indian species B. acuminata, methyl salicylate (93 %) has been reported in the essential oil of the bark. The bark contains botulinum, lupeol, oleanolic acid, acetyl oleanic acid and leucocyanidin.
Uses
Uses of Bhruja patra:
Ancient references indicate the use of the tree bark for writing inscriptions and manuscripts.
The decoction of the bark of Betula utilis is used for sprinkling/pouring over fresh wounds to control bleeding and quicker healing.
Sesame oil processed with the bark of the tree is used as ear drops in cases of ear ache and discharge from the ear.
Decoction prepared from the bark of Burja tree is given in a dose of 10-15 ml to treat diarrhea and dysmenorrhea.
The powder of the bark is applied over the scalp region as part of treatment in psychiatric diseases.
Cold infusion of the bark of Betula utilis is given in a dose of 15-20 ml to treat cough.
Sanskrit verse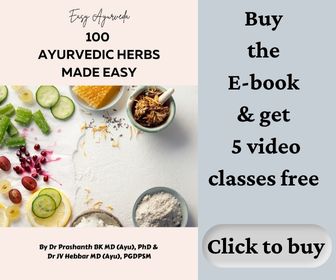 Indications
Indications as per traditional Ayurveda:
Bhuta – psychiatric disorders, anti microbial
Graharoga – Psychiatric disorders
Karnaroga – ear disorders, earache,
Visha – Toxic conditions, poisoning
Raktapitta –Bleeding disorders such as nasal bleeding, heavy periods, etc
Medohara – reduces fat and cholesterol levels
Pathya – good for digestive tract
Therapeutic uses
Kushta (skin diseases) – Node of Burja, lasuna, sirisa, guggulu, sigru, soaked in cow's bile and powdered and applied as an ointment. Cha. Su. 3/6
Difficult labour  : fumigation or paste with burja is useful (c.s. su.3/6)
Bhurja, langali, tumbi, snake's slough, make paste and use it for fumigation of the vaginal area.
Erysipelas: paste of bala, burja node, bibhitaka, bamboo leaves and agnimantha applied locally on glandular Erysipelas (c.s. ci 21/125)
Wound: Bhurja node, cassia purgative drugs, guggulu act as depressing agents. so are the excreta of sparrow and pigeon ,(c.s , ci 25/100)
In wound caused by Vata, covering is provided with leaves of Burja, Eranda etc(s.s ,ci 1/113)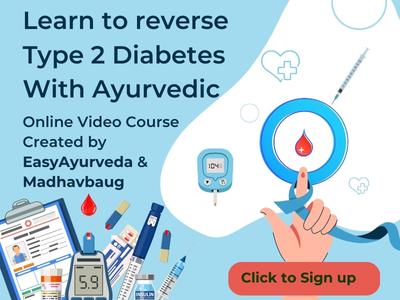 Ear diseases: Bhurja is one of the ingredient of Ksaratila (c.s , ci. 26/227)
Poisoning : Bhurja is one the Ksaragada
Adverse effect
No adverse effect is known or reported after the normal use of Bhurja patra.
Interaction with medicines, supplements
Can this be used while taking Homeopathic medicine?
Yes. This product does not react with homeopathic medicine.
Can this medicine be continued while taking supplements like multivitamin tablets, Omega 3 fatty acids etc?
Yes. Generally, this product goes well with most dietary supplements. However, if you are taking more than one product per day, please consult your doctor for an opinion.
With western medicines
Seek your doctor's advice if you are taking this product along with other western (allopathic / modern) medicines. Some Ayurvedic herbs can interact with modern medicine.
If both Ayurvedic and allopathic medicines are advised together, then it is best to take Allopathic medicine first, wait for 30 minutes and then take the Ayurvedic medicine.
Ayurvedic medicines
Medicines containing Bhurja patra:
Ayaskriti: It is a liquid Ayurveda medicine. It is mainly used in anemia, weight loss therapy, skin diseases, anorexia, intestinal worms etc.
Asanadi kashaya: It is a decoction useful to treat diabetes, skin diseases, intestinal worms and obesity.
Research
Research articles related to Betula utilis:
Anti- cancer potential: we performed bio-guided fractionation of Betula utilis Bark (BUB), in which it was extracted in methanol and fractionated with hexane, ethyl acetate, chloroform, n-butanol and water. All six fractions were evaluated for their in-vitro anticancer activity in nine different cancer cell lines and ethyl acetate fraction was found to be one of the most potent fractions in terms of inducing cytotoxic activity against various cancer cell lines.
Anti- oxidant activity: The present study investigated the comparative analysis of fatty acid and antioxidant activity from the bark of Betula utilis, collected from Kashmir and Sikkim coded as BUK and BUS respectively. The present study concluded that BUK and BUS extracts have shown significant antioxidant activity in comparison to standard but BUK possess potent radical scavenging activity over BUS, and higher amounts palmitic acid, linoleic acid and oleic acid was present in the extract, and may a play an important role in nutritional and pharmaceutical applications.
Classical categorization
Charaka Samhita- Shodhanadi gana
Sushrutha Samhita- Salasaradi gana
Vagbhata- Asanadi gana
Bhavaprakasha- Vatadi varga
Kaiyydeva Nighantu- Oushadhi varga
Raja Nighantu- Prabadradi varga
Madanapala Nighantu – Vatadi Varga
Sanskrit Synonyms
Lekhyapatra- The bark is used for writing purpose
Sucharma, Mrudutwak- The bark is soft
Astirachada- The bark is brittle
Bhootagna, Bhootagraha, Bhutaha – Useful in psychiatric disorders
Valkadruma, Bahulavalkala – the bark is multi layered
Chitratwak, Valkadruma,
Bahupata, Chitrapatra, Bindu Patra, Mrudupatra
Bhurjapatra, Bhurja, Charma – Its bark is brittle

Scientific classification
Kingdom: Plantae
Order: Fagales
Family: Betulaceae
Genus: Betula
Subgenus: Betula
Species: B. utilis
History
Kalidasa has mentioned the use of Bhurja as paper. Akbar also used this as paper.
Ashtanga Hridaya, 35th chapter of Uttar Sthana Vishapradhisheda Adhyaya ie. used as agada dravya.
Sthanika Karma
Externally – It has Anti microbial action. Its decoction can be used for cleansing wounds, and helps to heal wounds faster. Decoction and oil indicated in ear pain with oozing. Fumigation with this plant is indicated in Grahadosha and Bhutabhada (Diseases caused by Evil spirits)
Internally
Nervous system – improve intellect, Indicated in Tremor, Epilepsy, Insanity.
Digestive system – Being Astringent in taste it has absorbent action. Indicated diarrhea.
Circulatory System – It has styptic action, indicated in bleeding disorders, Pacify pitta dosha.
Respiratory System – Pacify kapha dosha Indicated in kasa (Cough)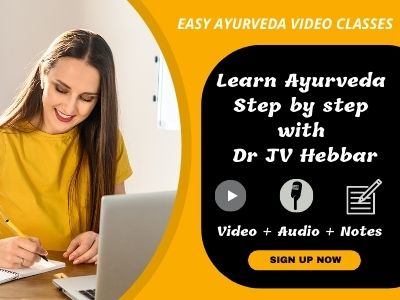 Satmikarana – Indicated in medo vridhi (Obesity), Anti poisonous.

Author: Dr.B.K.Prashanth M.D (Ayu), Ph.D
E mail: [email protected]
Click to consult Dr Prashanth BK