Banyan tree – Ficus benghalensis is an Ayurveda plant for the treatment of wounds, skin diseases, eye diseases, leucorrhea, diabetes and diarrhea. It is called Vata in Ayurveda.
Latin name- Ficus benghalensis Linn.
Family- Moraceae (Vata kula)
Vernacular names
Names in different languages:
Hindi name – Bad, Bargad, Baragad
English name – Banyan tree
Kannada name – Alada mara, Aala, Vatavruksha
Assamese name – Vat, Ahat, Vatgach
Bengali name – Bat, Bat Briksh
Gujarati name – Vad
Kashmiri name – Bad
Malayalam name – Peroal
Marathi name – Vad
Oriya name – Bata, Bara.
Punjabi name – Bhod, Bhaur
Tamil name – Ala
Telugu name – Peddamari
Urdu name – Bad, Bargud
Tamil name – Ala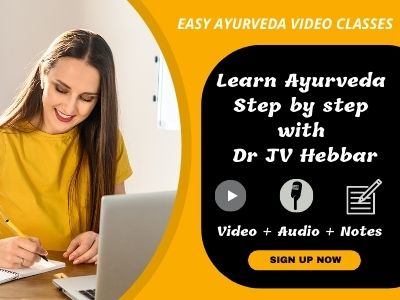 Morphology
Morphology of Ficus benghalensis:
Vata (Banyan tree) is a big tree distributed all over India in the temperate climate, growing to a height of 15-20 meters and wide in radius. Aerial roots are found hanging from the tree which, on touching the ground, gives support to the branches. The tree bark is thick, whitish colored. The leaves are thick, oval, 4-6 inches long. The fruits are red, round, about 0.5 to 0.75 inch in diameter and spongy. The flowers are not visible in the tree. The male and female flowers are enclosed in axillary, sessile, depressed red fruits. New tender buds are seen in the summer season along with the fruits.
Properties, part used, dosage
Medicinal qualities of Banyan tree:
Rasa (Taste) – Kashaya (Astringent)
Guna (Qualities) – Guru (Heavy for digestion), Ruksha (Dry in nature)
Vipaka – Katu (Undergoes Pungent taste after digestion)
Veerya (Potency) – Sheeta (Cold)
Karma (Actions) – Kaphpitta shamaka (reduces vitiated kapha and pitta dosha)
Pharmacological action – Hypoglycemic, Hypotensive, Anti diabetic, Antioxidant, Hypocholesterolemic

Part used- Bark, Tender leaf, Latex
Dosage-
Powder- 1 to 3 g
Decoction- 50 to 80 ml
Milky latex- 5 to 8 drops
Varieties
Ra. Ni – Vata, Nadi vata
Chemical constituents
Chemical composition of Ficus benghalensis:
The aerial root contains Phytosterols. Leaves contain Triterpin, Friedelin and Beta sitosterol. The bark of the tree contains a glucoside, Bengalinoside and flavonoid glycosides, Leucocyanidin and Leucopelargonidin. Heartwood contains esters of alpha- tatraxasterol and Liglic acid.
Bark – Hypoglycemic principle, Glycoside
Leaves – Triterpin, Friedelin, Sitosterol
Heart wood – Ester of – tatraxasterol, Liglic acid, Bengalenoside
Uses, Indications
Uses of Banyan tree:
The milky latex of Vata is applied directly over the wound and swelling for quick relief.
The decoction of the bark of Ficus benghalensis is given in a dose of 50-70 ml to treat vaginal diseases.
To control diabetes, the decoction of the bark of Vata or the fruit is given.
In order to strengthen the uterine muscles during pregnancy, the tender leaves of Vata are given the form of decoction.
The latex of the Banyan tree is called Bargad ka doodh in Hindi. It is used to treat cases of premature ejaculation.
Latex of Vata is applied locally in dental caries, conjunctivitis and skin diseases as part of treatment.
For the firmness of the breasts in females, the paste of the aerial roots is applied locally.
To treat diarrhea, the buds of Ficus benghalensis are added with Ficus religiosa and Ficus glomerata and processed with ghee and mixed with honey and sugar candy for consumption.
To treat nausea and vomiting, the decoction prepared from leaf buds of Vata, Jambu and Ushira is taken with honey in a dose of 40-50 ml.
Person affected with viper snake poisoning, paste of root of banyan tree is mixed with juice of Durva, Manjishta, Jivaka and Kashmarya and consumed.
In excessive sweating, cold infusion from the tender buds of Ficus benghalensis is given in a dose of 40-50 ml.
Sanskrit verse
Traditional Ayurveda benefits of banyan tree:
Grahi – absorbent, useful in diarrhea, IBS
Yonidoshahara – cleanses cervix and uterus
Varnya – Improves skin tone and complexion
Stambhana – blocks the channel, useful in diarrhea, bleeding disorders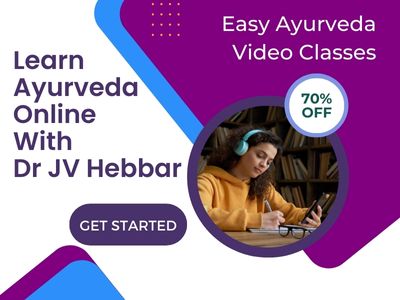 Indications:
Vrana – Ulcers, wounds – administered both externally and orally.
Visarpa – herpes – decoction is used for washing the herpes lesion externally.
Trushna – excessive thirst
Chardi – Vomiting
Murcha – fainting, loss of consciousness
Raktapitta –Bleeding disorders such as nasal bleeding, heavy periods, etc – Kashaya – used both for oral intake and for external wash.
Daha – burning sensation, as in gastritis, neuropathy, burning sensation in eyes etc
Moha – delusion
Shopha – inflammation
Atisara – Leaf-buds of Vata, Udumbara and ashvatha should be taken, crushed and kept in hot water for one day and night with watery extract ghee should be cooked and mixed with half of sugar and one fourth of honey.
– Cha.Chi, 19/99.
Chardi and Trushna – 
Jambu, Amra, Ushira and leaf bud or hanging root of Vata are taken,
Make cooled decoction of these, and mix with honey and take. – A.H.Chi, 6/14.
Pradara-
The paste of lodra should be taken with the kashaya of Nyagrodha twak, Should be kept in vagina.
– Cha.Chi, 30/118.
Raktapitta
Tender leaves of Durva and Vata are mixed with honey, and should be taken. – Cha.Chi, 23/41.
Vruna
Paste of Shalmali, Balamula and tender leaves of Vata should be applied And the wound should be sprinkled with their decoction. – Cha.Chi, 25/63.
Visha
A Person afflicted with the poison of a mandali type of snake should take the poison comprising Manjistha, Madhuyashthi, Jivaka, Rushabhak, Sita, Kashmarya and the slit root of Vata.
– Cha.Chi.,23/196.
Kaphjahrudroga
The decoction of Udumbar, Ashvatha, Vata, Arjuna, Palasha, Rohita and Khadira, the powder of Trivrut, Shunthi, Pippali and Maricha should be added and made to linctus, intake of this linctus along with warm water cures kaphaja swarupa of heart disease.
– Cha.Chi, 26/27
Ati Swedana
Peya prepared the shrunga of Vata etc. mixed with honey and given in case of treatment for over action of purgation therapy. – Cha.Chi.
Adverse effects
No known adverse effect is known or reported after the normal use of Vata.
It is best to avoid constipation.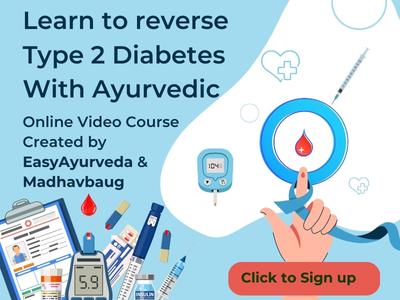 Interaction with medicines, supplements
Can this be used while taking Homeopathic medicine?
Yes. This product does not react with homeopathic medicine.
Can this medicine be continued while taking supplements like multivitamin tablets, Omega 3 fatty acids etc?
Yes. Generally, this product goes well with most dietary supplements. However, if you are taking more than one product per day, please consult your doctor for an opinion.
With western medicines
Seek your doctor's advice if you are taking this product along with other western (allopathic / modern) medicines. Some Ayurvedic herbs can interact with modern medicine.
If both Ayurvedic and allopathic medicines are advised together, then it is best to take Allopathic medicine first, wait for 30 minutes and then take the Ayurvedic medicine.
Ayurveda medicines
Ayurveda Medicines containing Vata:
Paranthyadi taila: It is an herbal medicine, used mainly in the treatment of dermatitis, spider bite, etc. It is usually prepared in sesame oil / Coconut oil base.
Swarna sindhura: It is an Ayurveda medicine, with herbal and mineral ingredients, in powder / tablet form. It is used treatment of oligospermia, emaciation, etc.
Ushirasava: It is a liquid Ayurveda medicine used in treating bleeding disorders, skin diseases, intestinal worms, inflammatory conditions and piles.
Nyagrodhadi kashayam: It is a decoction useful to treat skin diseases, wounds, vaginal diseases, thirst and burning sensation.
Sarivadyasava: It is a liquid formulation useful to treat diabetes, diabetic carbuncles and related skin complications, gout, skin infections and in rheumatism.
Dermosooth ointment: It is a proprietary Ayurvedic medicine, useful in the treatment of rheumatoid arthritis, burning sensation and improves the complexion of skin.
Diabac tablet:  It is a proprietary Ayurvedic medicine, useful in the treatment of non- insulin dependent diabetes.
Research
Research articles related to Ficus benghalensis:
Anti- microbial activity: Preliminary phytochemical investigation showed presence of Carbohydrates, Flavonoids, Amino Acids/Proteins, Steroids, Saponins and Tannins in Aqueous and Methanolic extract while Flavonoids and Steroids were present in Chloroform extract. All the three extracts were screened for antimicrobial activity against six bacterial species (Bacillus subtilis, Staphylococcus aureus, Pseudomonas aeruginosa, E.coli, E.coli mutant, Klebsiella pneumoniae) and one fungal species (Aspergillus niger), by using the cup plate method. Amongst all the extracts tested, methanolic extract was comparably more effective to inhibit the growth of microbes than Aqueous and Chloroform extracts.
Anti- arthritic activity: the present study was carried out to evaluate the protective effect of ethanol and aqueous leaf extracts against Freund's adjuvant induced arthritis in rats. The ethanol and aqueous leaf extracts were administered orally at a dose of 300 mg/kg body weight for 21 days. The results indicate that at a dose of 300 mg/kg body weight, both the extracts protect rats against the primary and secondary arthritic lesions, body weight changes and hematological perturbations induced by CFA. Daily treatment of rats with ethanol and aqueous leaf extracts, standard drug Indomethacin effectively inhibits paw edema in rats.
Wound healing action: The wound-healing efficacy of ethanolic and aqueous extracts of F. benghalensis was evaluated in excision and incision wound models. The parameters studied include rate of wound contraction, period of complete epithelialization, and tensile strength of incision wound. Both the ethanolic and aqueous extracts of F. benghalensis were found to possess significant wound-healing activity, which was evidenced by decrease in the period of epithelialization, increase in the rate of wound contraction and skin-breaking strength.
Pharmaceutical use of leaf
Pharmaceutical use of banyan tree leaf:
Banyan tree leaves are used for wrapping around the herb paste in a technique to extract juice out of certain herbs such as Vasa – Adhatoda vasica. The juice extraction technique is called Putapaka Swarasa method.
Classical categorization
Charaka Samhita-
Mootra sangrahaniya – group of herbs that increase urine volume
Kashaya Skandha – astringent tasting group of herbs
Sushruta Samhita- Nyagrodhadi gana
Astanga Sangraha- Nyagrodhadi gana
Bhavaprakasha, Adarsha Nighantu – Vatadi varga
Dhanvantari Nighantu- Amradi gana
Kaiyydeva Nighantu- Oushadhi varga
Raja Nighantu- Shalmalyadi varga
Priya Nighantu – Haritakyadi Varga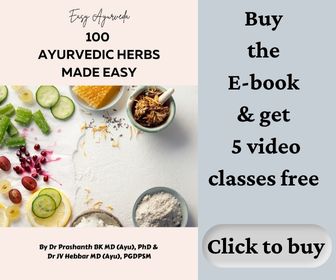 Scientific classification
Kingdom: Plantae
Order: Rosales
Family: Moraceae
Genus: Ficus
Subgenus: Urostigma
Species: Ficus benghalensis
Sanskrit Synonyms
Sanskrit Synonyms of Vatavruksha:
Bahupada- The tree has multiple roots like many feet
Shipharuha, Padarohini, Pada rohi – roots look as if they climb or latch on to the stem
Raktaphala- The fruit is red colored like blood
Ksheeri- The tree has milky latex
Shrungi- Has horn like shoots
Vanaspathi- Flowers are not visible
Neela, Jataala – plenty of roots
Mahachaya – tree grows big and wide and gives a huge area of shadow
Yakshavasaka, Yakshataru – Yaksha (Divine character) lives in this tree
Skandhajana, Skandhaja
Nyagrodh, Avarohi, Rohini
Daanta, Kanchana, Dhruva
Vaishravana Vasa, Vitapi, Mandali, Vanabhu
History
History of Banyan tree:
Vata is known as a sacred tree frequently mentioned in Atharvaveda. The Atreya Brahma informed that it grew abundantly in the region of Kurukshetra.
Vata is said to be very sacred to Hindu and the Shathpatha brahmana stated that Nyagrodha was named due to its downward growth bending its branches downward to ground and developing new secondary trunks. So that single tree in course of time from a large grove.
A very vast vata tree near Narmada is famous in India called as kabirvad.It is a very old one and large in size. Nearly 20,000 people can sit inside this.
The life span of vata trees is more than 100 years. Hence it is called as Akshayvata. The great Sage Charaka has been categorized in mutrasangrahaniya (antidiuretic). Acharya vagbhatta has mentioned the use of its twigs for brushing the teeth (dantdhavan). The decoction of its bark skin to be useful in vaginal disease mentioned in astanga sangraha by Vagbhata.
Usage in Pumsavana Vidhi
Few drops of the juice of the Banyan stem are put into the right or left nostril of the pregnant lady to inhale it, with a prayer for the birth of a worthy child. As mentioned in Sushruta. This is done in the 2nd, 3rd and 4th month.
Author: Dr.B.K.Prashanth M.D (Ayu), Ph.D
E mail: [email protected]
Click to consult Dr Prashanth BK
Sthanika Karma (Systemic Action)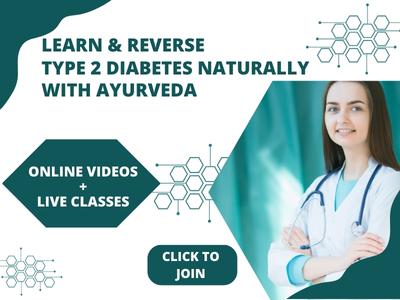 External Application – It has Analgesic, wound healing, Anti inflammatory action. Acts as a blood purifier, good for eyes. Its latex can be used for external application in joint inflammation, inflammatory wounds, cracked foot, inguinal and cervical lymph node enlargement etc. Also indicated in ear infection, toothache, eye disorders etc. Root paste can be applied in skin diseases and wounds.

Internal administration-
Digestive system – Absorbent. indicated in vomiting, diarrhea, rectal bleeding etc.
Circulatory System – Indicated in Bleeding disorders, improves complexion.
Reproductive system – Indicated in Leukorrhea, Menorrhagia, Metrorrhagia etc. Bark decoction can be used for uttara basti. Latex can be used in conditions like premature ejaculation. leaf bud is indicated in threatened abortion.
Excretory system – reduces urine output. bark decoction and fruit is indicated in diabetes.
Tapakrama – Reduces burning sensation