Ishwari- Aristolochia indica is an ayurvedic herb useful for the treatment of localized swelling, cases of poisoning by inducing vomiting, skin diseases, cough and painful periods.
Latin name- Aristolochia indica Linn.
Family- Aristolochiaceae (Ishwari kula)
Vernacular names
Names in different languages:
Siddha name: Adagam
Hindi name: Isharmul, Isarmul, Hookah bel
English name: Indian Birthwort, Snakeroot
Arabic name: Zaravande
Assamese name: Jarvande
Bengali name: Ishormul, Isheri
Gujarati name: Sapsan, Ruhimula, Iswarimool
Kannada name: Ishwari Beru, ToppaluKonkani name: Sapsikaddul
Marathi name: Sapasan
Malayalam name: Garudakkoti, Garudakkodi, Karaleyan, Cheriya arayan
Oriya name: Gopikaron
Sinhalese name: Sapsanda
Tamil name: Adagam, Isadesatti, Isura, Isuramuli, lyavari, Karudakkodi, Kirttikkodi, Neya, Perumarindu, Perumaruntu, Perunkilangu, Sarsugadi, Talaichuruli
Telugu name: Ishveraveru, Esvaraveru
Urdu name: Zarawand Hindi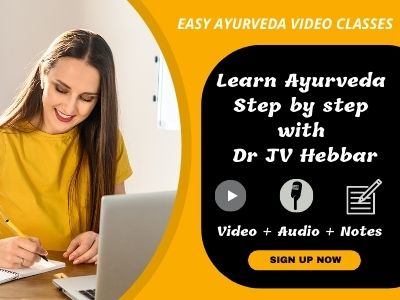 Sanskrit Synonyms
Nakuli – Liked by angoose, useful in case of cobra poison
Ahigandha, Arkamula, Garuda, Ishvara, Ishvari, Nakuleshtha, Nakuli, Sunanda, Rudrajata, Ishwari, Naakuli, Arkmuula
Gandhnakuli – It has very strong odor
Nagadamani
Morphology
Morphology of Aristolochia indica:
Aristolochia indica is a glabrous, shrub or herbaceous perennial plant with woody rootstock and long, slender, grooved, glabrous branches. It is found mostly in the Himalayan belt near Nepal, South India and Bengal up to an altitude of 3000 feet. The stem part of the climber is woody and thin. The leaves are 2-4 inches in length and 1-2 inches wide, variable, fiddle shaped to linear. It is glabrous with a slightly undulating margin. The flowers are 1-1.5 inch in length, found in small clusters and they appear like the hood of the cobra. They are purple inside and pale green in the outer rim. They bloom in the rainy season. The fruits are round and are found in the month of November to March. The seeds are triangular and flat. The roots of the plant are long and cylindrical with little bends.  The outer side is brownish with white color inside. They are bitter in taste and have a camphor-like odor.
Properties, part used, dosage
Properties:
Rasa (Taste) – Katu (Pungent), Tikta (Bitter), Kashaya (Astringent)
Guna (Qualities) – Laghu (Light for digestion), Ruksha (Dry in nature)
Vipaka – Katu (Undergoes Pungent taste after digestion)
Veerya (Potency) – Ushna (Hot)
Karma (Actions) – Kaphavata shamaka (reduces vitiated kapha and vata dosha)
Part used- Root, Leaf
Dosage-
Root powder- 1 to 3 g
Leaf juice- 5 to 10 ml
Chemical composition
Aristolochia sp. contains aristolochic acids and aristo lactams. The plant Ishwari, especially roots, contains Aristochine, Aristolochene, Ishwaronw, Aristolochic acid, Ishwarane, Cephaeradiones and Aritistolindiquinone.
Substitute
Aristolochia bracteata
Aristolochia tagala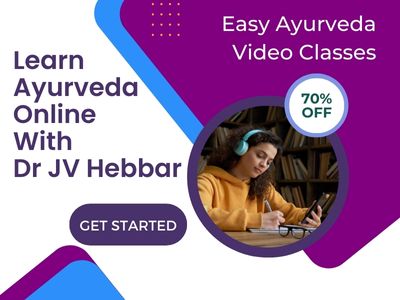 Uses, Indications
Uses of Ishwari:
The powdered root of Ishwari is given with honey in a dose of 3 g fordropsy, leukoderma, tonsillitis and chronic dyspepsia.
One pinch of root powder of Aristolochia indica is taken with warm water to treat fever, indigestion, and digestive disorders.
The paste prepared from the leaf of the plant is applied over the joints affected with pain and swelling.
The paste of the fresh leaf is applied over the forehead with turmeric powder to reduce headache.
The powder of the seed of Ishwari is mixed with warm water and applied over joints to reduce pain and inflammation.
For leucoderma, skin diseases, wounds and swelling the paste of leaves is applied topically on affected areas.
In patients suffering from cough, the juice of the leaf of Aristolochia indica is given in a dose of 5-6 ml to induce vomiting and remove the excessive kapha dosha.
Cold infusion from the root of the plant is given in a dose of 40-50 ml to treat dysmenorrhea and difficulty in labor.
Decoction of the root of Aristolochia indica is given in a dose of 30 ml to treat retention of urine.
The fresh juice of the leaf is administered in a dose of 5-10 ml to induce vomiting in cases of poisoning from scorpion bite and snake bite.
Sanskrit verse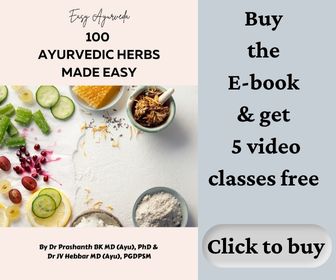 Adverse effects
Excess use of the root and leaf of Ishwari can cause nausea, vomiting and abdominal cramps. Hence the herb should be used with extreme care.
Interaction with medicines, supplements
Can this be used while taking Homeopathic medicine?
Yes. This product does not react with homeopathic medicine.
Can this medicine be continued while taking supplements like multivitamin tablets, Omega 3 fatty acids etc?
Yes. Generally, this product goes well with most dietary supplements. However, if you are taking more than one product per day, please consult your doctor for an opinion.
With western medicines
Seek your doctor's advice if you are taking this product along with other western (allopathic / modern) medicines. Some Ayurvedic herbs can interact with modern medicine.
If both Ayurvedic and allopathic medicines are advised together, then it is best to take Allopathic medicine first, wait for 30 minutes and then take the Ayurvedic medicine.
Ayurvedic medicines
Ayurvedic medicines containing Ishwari:
Gorochanadi vati: Gorochanadi Gulika is a tablet, used in Ayurvedic treatment of fever, pneumonia, cough, cold, bronchitis, asthma, diseases of throat, tonsillitis, chronic fever.
Pukaghanda: It is an Ayurvedic medicine, in granules form. It is used in Ayurvedic treatment of vomitting, abdominal pain, dyspepsia, gastritis, bleeding diseases, anemia and constipation.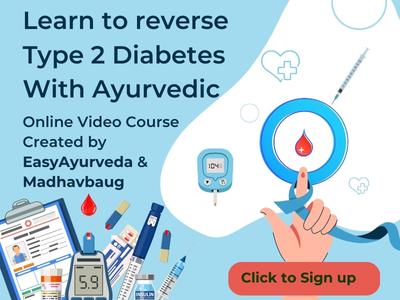 Dandrux oil: It is a proprietary Ayurvedic hair oil, used in the treatment of chronic dandruff.
Mathala rasayana: Mathala Rasayanam is an Ayurvedic medicine in lehya form, used in digestive and respiratory diseases.
Mahavishagarbha taila: Maha Vishagarbha Taila is a herbal oil used in Ayurvedic treatment of neuro-muscular conditions, sciatica, tetanus, stiffness and tightness in back and limbs, Tinnitus and lack of tactile sensation. It is used for external applications.
Research
Research articles related to Aristlochia indica:
Anti- microbial activity: The present study was designated to evaluate the antimicrobial activities of ethanolic extract of Aristolachia indica L. The antimicrobial activities of the extract against 12 strains belong to bacterial and fungi species were tested by using agar diffusion method. The results showed that ethanolic extract of Aristolachia indica had moderately significant antibacterial and significant antifungal activity. It inhibited the growth of both bacterial and fungal species. The inhibition of growth was highest at 100mg/ml as compared to the controls. Ethanolic extract showed stronger antimicrobial activity against the fungi than that of the bacteria.
Nephro- protective action: The aim of the study was to determine the protective effect of Aristolochia indica leaf extract on Gentamicin induced nephrotoxicity in rats using biochemical approaches. Oxidative stress is the main factor in Gentamicin (GM) induced nephrotoxicity. Nephrotoxicity was assessed by measuring the abnormal levels of serum creatinine, urea and sodium and decreased levels of protein and potassium. Treatment with Aristolochia indica leaves (500 mg/kg) significantly (p < 0.05) restored the levels of serum creatinine, urea, sodium, protein and potassium. Significantly (p < 0.05) increased the antioxidant defense enzyme levels of SOD, GPx and CAT on treatment with Aristolochia indica. The results suggest that an Aristolochia indica leaf has the potential in preventing the nephrotoxicity induced by Gentamicin.
Classical categorization
Bhavaprakasha- Haritakyadi varga
Raja Nighantu- Mulakadi varga
Scientific classification
Kingdom: Plantae
Order: Piperales
Family: Aristolochiaceae
Genus: Aristolochia
Species: A. indica
Author: Dr.B.K.Prashanth M.D (Ayu), Ph.D
E mail: [email protected]
Click to consult Dr Prashanth BK
Sthanika Karma (Systemic Action)
External Application – Analgesic, Antipyretic, Wound cleansing and promote fast healing, Anti inflammatory. CAn be used externally in inflammatory joints

Internal administration-
Nervous system – Nerve stimulant, Pacifies vata dosha. Indicated in mental disorders.
Digestive System –Carminative, Anti colic, Ant helminthic, Facilitate movement of doshas in normal direction. Indicated in loss of appetite, Abdominal distension, Helminthiasis, Stomach infections etc. It is also beneficial in complications in kids due to tooth eruption.
Circulatory System – Cardiac stimulant, Blood purifier
Respiratory system – Helps to expel out vitiated kapha dosha from the respiratory tract. Leaf juice is beneficial for treating rhinitis, cough in kids.
Reproductive System – Indicated in Dysmenorrhea. After delivery to cleanse the uterus, its root can be given with pippali root.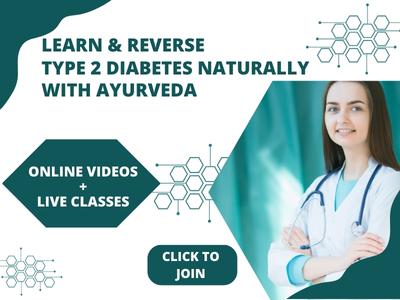 Excretory system – Increases urine output. indicated in dysuria
Tvak – Indicated in skin disorders
Tapakrama – Jvaraghna (Vishama jvara, Tridosha jvara, Prasooti jvara)
Satmikarana – Ant poisonous