Article by Dr Manasa
The concept of 'Pashu Ayurveda' or the ancient veterinary science points towards a 'comprehensive man-animal relation' which existed in olden days. Animal has always been a good accompaniment of man since ages. Man has used animals and domesticated them for various uses like obtaining food products, farming, transportation etc.
The pre-historic man, the art and graduation of befriending animals – The pre-historic man used to be a wanderer. He used to make a living by hunting animals and birds. Gradually he changed his life style as he made settlements. He developed a good equation with animals and birds and developed a close association with them. Many of the animals became his pets. Animals became the wealth of ancient Aryans. They were used for farm work and also to pull vehicles. Elephants and horses were used extensively in warfare.
Origin
Origin of Pashu Ayurveda –
In the day-to-day life, animals, birds and plants became part and parcel of their life. Hence special care was taken regarding their health and man developed Pashu Ayurveda or veterinary science to take care of the animals and birds and attend to their health. Similarly Vriksha Ayurveda or science of 'botanical science' developed to take care of the plants.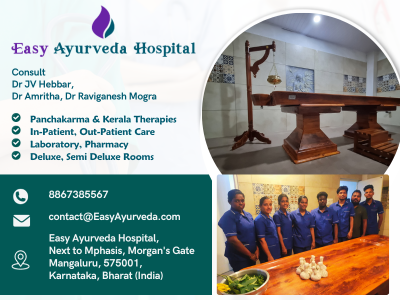 Pashu Ayurveda has special branches like Ashwa Ayurveda (deals with horses), Gaja Ayurveda (deals with elephants), Go Ayurveda (deals with cows) etc.
Similarly knowledge related to herbs, their identification, cultivation, medicinal properties and the influence of the types of land / soil, time and the influence of pests over the potentialities of herbs was also studied. Man knew the plants, which provided food and medicines. He tried to protect them from pests and developed a science of Vriksha Ayurveda, which went hand in hand with Pashu Ayurveda because the plants and herbs were needed as food and medicines for animals and birds also.
During the Vedic period, the Maharshis or sages observed the importance of healthy animals, birds and sacred herbs for the sacrificial rituals. Hence they also developed the knowledge regarding the protection of the health of animals, birds and plants.
Medical science was divided into 3 main categories, they are –
Ayurveda – for health of mankind
Pashu Ayurveda – for animal welfare
Vriksha Ayurveda – for plant health
Pashu Ayurveda
Pashu Ayurveda or ancient veterinary science enjoyed an equal status in the medical science because the animals are useful to the human beings in various aspects like agriculture, supply of food and milk, transportation, sacrificial rituals, warfare etc.
Hence Pashu Ayurveda was developed in various branches like Ashwa, Gaja, Go Ayurveda etc. Detailed description of Gaja Shastra (study of elephants), Ashwa shastra (study of horses) and Go Shastra (study of cows) can be seen in the Kalpa Sutras.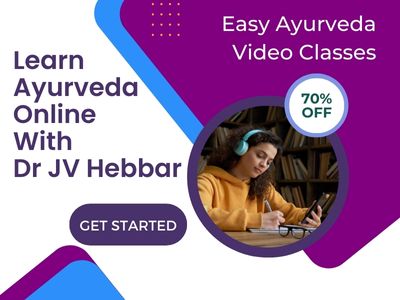 The urinary bladder of the animals like goat, sheep, cow etc were used as vasti putaka (enema can) in Vasti Chikitsa (Medicated enema treatment) in Ayurveda, the references of which are found in all the Ayurveda treatises. References pertaining to the Vasti treatment for goats, cows, horses, camels and elephants are available in Charaka Samhita, Siddhi Sthana chapter 11. This shows that the animals were also treated for their ailments.
Matter related to the veterinary science is also seen in Matsya Purana and Garuda Purana treatises.
In Arthashastra, Kautilya or Chanakya has described treatment for animals and birds.
We can also obtain ample evidences of the development of veterinary science in the olden days by studying Ashoka's rock edicts.
Historical evidences show that many therapies pertaining to veterinary science have been translated from Sanskrit to Arab language in the medieval period.
References regarding veterinary science are also available in the epic like MahaBharata. Nakula and Sahadeva, the Pandava brothers were described as the specialists in treating cows and horses.
Ashwa Ayurveda
Salihotra or Shalihotra is the author of 'Salihotra Samhita'. This treatise is also known as 'Haya Ayurveda' or 'Turanga Ayurveda' or 'Ashwa Ayurveda'. Haya, Turanga and Ashwa are synonyms and all mean 'Horse'. This treatise composed by Salihotra covers the treatment aspects of horse in Ayurvedic way.
Shalihotra was called the 'father of Veterinary Science'.
Salihotra was the son of Ashwagosha. He was born in Shalatur (native place of Panini, famous Sanskrit grammarian), near Kandhahar (Gandhara) of Afghanistan and belonged to 1st century BCE.
The complete treatise Salihotra Samhita is currently available in its full form and is made up of 8 divisions and contains 12000 shlokas (verses).
1st Division – This section deals with discussion of –
The nature of horses
Varieties of the races and colours of horses
Identification features of the age of the horses
Methods to control the horses
Features of the horses useful for the Royal families and the kings
Rules and regulations framed in the transaction of horses etc
2nd division – This division contains the description of various diseases like –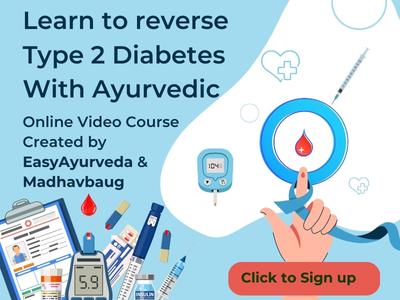 Jwara – fever
Shoola – colic
Akshi roga – eye diseases
Hikka – hiccough
Atisara – diarrhoea
Shwasa – shortness of breath, dyspnoea
Kamala – jaundice
Visha vignana – toxicology etc
3rd division – This division deals with the formation and development of foetus, details about parturition and the disorders pertaining to the reproductive organs
4th division – This division deals with disorders of the oral cavity, tongue and their management and also the digestive problems
5th division – In this section, demonology, fractures and their management were discussed
6th division – This division deals mainly with the influence of Nava Grahas (9 planets) over the health
7th division – This division deals about the knowledge regarding preparation and usage of Vasti or medicinal enemas
8th division – This division deals with prognostic signs and symptoms of diseases. Many medicinal herbs have been found mentioned which includes –
Guggulu
Haritaki
Sarshapa
Laksha etc
Life span of different animals as mentioned by Salihotra
Elephant – 120 years
Horse – 32 years
Cow – 24 years
Camel – 25 years
Donkey – 25 years
Dog – 16 years
Other important things about Salihotra Samhita
Salihotra Samhita was translated into many languages like Farsi, Arabic and Tibetan. 'Kutub Ulmulk' is the name of the Farsi translation of Salihotra Samhita. The translation was done in the year 1381 AD.
A Sanskrit book by name 'Ashwasala' written by Shalihotra is available in the Madras library and the Mss of Gana can be seen in Nepal
Below mentioned are some of the Mss of Pashu Ayurveda:
Ashwa Vaidyaka Sastra – by Deepankara
Salihotra – by Bhoja
Salihotra Samucchaya – by Kalhana
Below mentioned are the works published by Royal Asiatic Society, Bengal, on Pashu Ayurveda:
Aswa Vaidyaka – by Jaya Datta Suri
Aswa Chikitsa – by Nakula
'Yukti Kalpa Taru' written by Bhoja was published by Calcutta Orientalia series, in which a number of diseases of the animals like ox, horse, etc and their treatment was also described
Gopalan was the editor of Aswa Sastra by Nakula, which was published by Saraswati Mahal Library, Tanjore, in the year 1952
Gaja Ayurveda
Gaja Ayurveda / Hasti Ayurveda:
Gaja Ayurveda or Hasti Ayurveda is one of the important branches of Pasu Ayurveda and deals with treatment and healthcare of elephants.
The most popular treatises on Gaja Ayurveda are 'Hasti Ayurveda' and 'Gaja Sastra' written by Palakapya Rishi, the son of Sanagayana. He was an expert in domesticating wild elephants in the court of Raja Romapada (Lomapada), the king of Anga Desha. He belonged to 1st century BCE.
Hasti Ayurveda was published in the year by 1849 by Anandashram Sanskrit Series, Pune
Gaja Ayurveda was published in the year 1958 by Saraswati Mahal Library, Tanjore.
Hasti Ayurveda consists of 160 chapters and was divided into 4 parts such as:
Maha Roga Sthana
Kshudra Roga Sthana
Salya Sthana
Uttara Sthana
The characteristic features of different types of elephants, various types of diseases and their treatment, including medical and surgical approaches, methods to domesticate the wild elephants etc were detailed in this treatise. More than 180 diseases were described in this book.
In Maharoga Sthana, chapter 9, Palakapya describes the names of fever in different animals as follows:
Fever in Horse is called – Amitapa
Fever in Cow is called – Eswara
Fever in Elephant is called – Palaka
Fever in Donkey is called – Ghoraka
Fever in Camel is called – Alasaka
Fever in Goat is called – Pralapaka
Fever in Reptiles is called – Kashnisha
Fever in Buffalo is called – Haridraka
Fever in Dog is called – Alarka
Fever in Fish is called – Indramala
Fever in Deer is called – Mriga
Fever in Birds is called – Abhitapa
Other works on Gaja Ayurveda –
Gaja Lakshana – By Brihaspati
Matanga Leela – By Neelakantha
Gaja Darpana – By Hemadri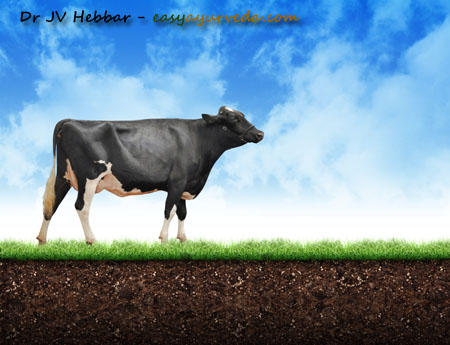 Go Ayurveda
Go Ayurveda (Gavayurveda)
This is an equally important branch of Pashu Ayurveda which deals with treatment and healthcare of cows.
No specific treatises related to Gavayurveda are available similar to Gaja or Aswa Ayurveda. But some descriptions pertaining to the diseases and their treatment of goats and cows are available in 'Sarangadhara Paddhati'.
According to references from Mahabharata, Sahadeva, one among the Pandava brothers was famous as a specialist in Gavayurveda. It is inferred that Sahadeva might have written a treatise on 'Gavayurveda' but it is not available.
Hansadev, a Jain Pandit, in his exposition detailed about the animals and birds.
In his treatise named 'Manasollasa', Someshwara mentioned about various types of treatments such as medicines for mankind, Gaja Ayurveda, Aswa Ayurveda, Gavayurveda and also the treatment of birds and other animals.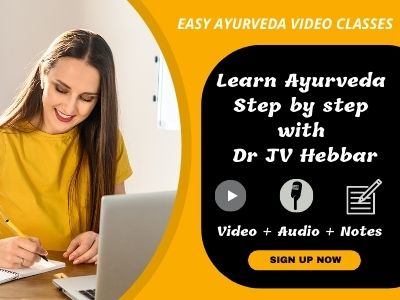 Summing up –
Pashu Ayurveda shows the extension of Ayuveda, as a medical science into the territory of animals. The origin and development of Pashu Ayurveda during various stages of evolution shows the association between man and animal, the care shown by man towards the health of animals and contribution of Ayurveda in treating the animals and keeping them fit and healthy.