Dr.B.K.Prashanth M.D (Ayu), Ph.D
Murva – Marsdenia tenacissima, is a plant mentioned in Ayurveda for its action in treating diseases due to impure blood, skin diseases, jaundice and fever. 

Latin name- Marsdenia tenacissima W & A / Clematis triloba Heyne ex Roth.
Family- Asclepiadaceae (Arka kula)

Many herbs are taken in the name of Moorva.
Marsdenia tenacissima W&A
Sanseviera roxburghiana Schult (Haemodoraceae),
Bauhinia vahlii W &A (Leguminaceae),
Clematis gouriana Roxb (Ranunculaceae),
Maerua arenaria Hook f. &Th (Capparidaceae),
Helicterus isora Linn (Sterculaceae) etc.
Commonly accepted species – Marsdenia tenacissima (Asclepiadaceae)
Part used – root and stems.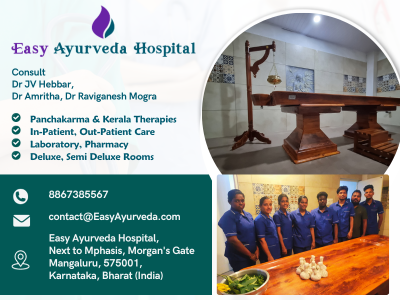 Uses
The paste of the murva root is applied over the area affected with skin diseases.
The decoction of Marsdenia tenacissima is given in a dose of 50-60 ml to treat intestinal worms, lack of appetite, hyperacidity and jaundice.
The fresh juice of the plant is consumed regularly as a blood purifier.
Cold infusion or the decoction of the root is given in a dose of 40-50 ml in conditions related to deficiency of breast milk.
The decoction of the root is given in a dose of 30-40 ml to treat diabetes and improve the strength of cardiac muscles.
The exudate from the root is consumed to treat constipation.
Home Remedies
Written by Dr MS Krishnamurthy MD(Ayu), PhD.
Constipation, hemorrhoids
Root decoction for constipation and hemorrhoids:
Roots are taken and decoction is made (dry roots can also be used). 30 ml of the decoction is administered along with a teaspoon of palm jaggery. This increases the appetite and taste. This acts as a good medicament in constipation and hemorrhoids.
General method of preparation of decoction (kashaya) – 1 tablespoon of powder is added with 2 cups of water, boiled and reduced to 1 cup, filtered.
Fever, body ache
Stem decoction or hot infusion for Vata disorders and fever associated chronic diseases:
The lukewarm decoction of Murva stem is effective in Vata disorders such as bodyache, muscular pain, neuritis etc. Also this is of utmost use in Pyrexia of unknown origin.
Goitre, syphilis
Whole plant decoction for goiter, syphilis, bleeding disorders and skin diseases:
2-3 decades back, this was the common formulation of choice while treating the conditions like goiter, syphilis, bleeding disorders, chronic skin diseases, PUO, bleeding disorders (summer season) in Palakkad district of Kerala. They used to prepare the decoction or hot infusion out of the whole plant.
Cough
Root juice or powder with honey in chronic cough and senile cough:
The fresh juice of the root or its powder is mixed with honey and given to lick. This is effective in senile cough, chronic cough, allergic respiratory tract infections etc.
Type II DM
In recent days its root bark is used in the treatment of Type II Diabetes. Buttermilk is used as a vehicle along with this medicine.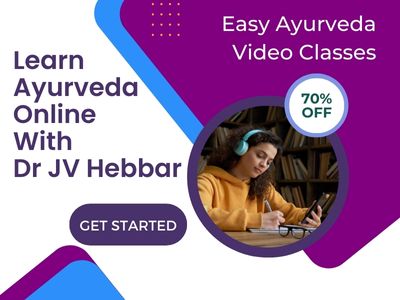 It has become indeed necessary to overcome the controversies in relation to the identity of herbs. Meanwhile we should openly accept the local / possible substitute which fulfills the need of the time. Also it is very essential to validate the safety profiles of those drugs which are determined or substituted as a variety of Murva. Or else few of the classical formulations may extinguish from the list of Ayurvedic pharmacopeia.
Sanskrit verse
Indications
Indications of Moorva as per Ayurveda:
Kushta – skin diseases
Asra – blood disorders such as abscess, skin disorders, bleeding disorders such as menorrhagia, nasal bleeding etc.
Meda – obesity, cholesterol
Meha – diabetes, urinary tract disorders
Vami – vomiting
Jwara – fever
Mukhashosha – dryness of mouth
Krumi – worm infestation
Kandu – itching, pruritus
Trushna – excessive thirst
Pittasra – Raktapitta –Bleeding disorders such as nasal bleeding, heavy periods, etc
Hrudgada – Cardiac disorders
Shosha – emaciation, wasting
Kanda – rhizome is indicated in
Krumi – worm infestation
Gudakeela – Arsha – hemorrhoids
Visha – Toxic conditions, poisoning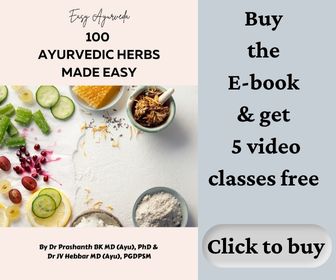 Adverse effects
Adverse effect: People suffering from Irritable Bowel Syndrome and diarrhea should not consume the root of Murva plant as it may worsen the condition.
Vernacular names
Names in different languages:
Hindi name- Maruvabel, Chinhaur, Safed Nishoth
English name- White Nishoth
Marathi name- Morvel
Malayalam name- Perumkurumba
Kannada name- Koratige hambu, Halukaratige
Oriya name- Murva, Murga
Tamil name- Perunkurinjan
Telugu name- Penujittu, Chagaveru
Urdu name- Turbud safed
Nepali name- Bahuni Lahra
Sanskrit synonyms
Moorva, Murva- The roots are strong from which the bowstring used to be made
Tiktavalli- The taste of the plant is bitter
Piluparnika, Snigdhaparni, Madhusrava, Madhulika, Gokarni
Murangika, Devi, Devashreni, Pruthak Twacha, Madhurasa, Atirasa, Peeluparnika, Triparni, Morata, Snigdharasa, Tejani, Sruva, Gokarni,  Gopavalli
Morphology
Marsdenia tenacissima Morphology: Murva is an extensive twining shrub which is found all over India having milky exudate. The leaf is velvety in nature and 5- 7 inch in length and 3-5 inch in width. The flowers are greenish yellow. The fruits grow up to 5 incheslong. The roots are cylindrical, yellow colored outside with dark brown patches and slightly bitter in taste.
Classical categorization
Charaka- Sthanya sodhana
Sushruta- Aragvadhadi, Patoladi
Vagbhata- Aragvadhadi, Patoladi
Bhavaprakasha- Guduchyadi varga
Dhanvantari Nighantu- Guduchyadi varga
Kaiyyadeva Nighantu- Oushadhi varg
Raja Nighantu- Guduchyadi varga
Shodala Nighantu- Guduchyadi varga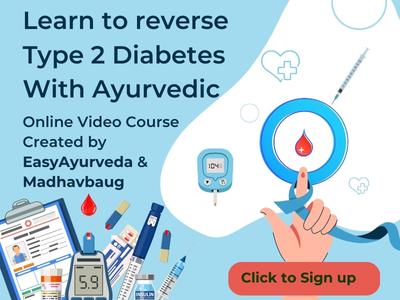 Scientific classification
Kingdom: Plantae
Order: Gentianales
Family: Apocynaceae
Subfamily: Asclepiadoide
Genus: Marsdenia
Substitute
In case of unavailability of Moorva, Twak (Cinnamon) or Jingini are used in its place.
Varieties
Dh. Ni – Murva, Morata
Properties, part used, dosage
Moorva medicinal properties:
Rasa (Taste) – Tikta (Bitter), Kashaya (Astringent)
Guna (Qualities) – Guru (Heavy for digestion), Ruksha (Dry in nature)
Veerya (Potency) – Ushna (Hot)
Vipaka – – Katu (Undergoes Pungent taste after digestion)
Karma (Actions) – Tridoshahara (Reduces all the three doshas)
Part used- Root
Dosage-
50 to 100 ml of decoction and 3 to 5 g of root powder
Chemical constituents
The bark of the shoots contains milky juice containing caoutchouc. The root and seed contain pregnane glycosides. The stem of the plant contains glycoside called tenacissoides A-E. Apart from these, the plant also contains Marsdenin, D- Cymarose, Asclepobiose, D- Canarose and Cissogenin.
Interaction with medicines, supplements
Can this be used while taking Homeopathic medicine?
Yes. This product does not react with homeopathic medicine.
Can this medicine be continued while taking supplements like multivitamin tablets, Omega 3 fatty acids etc?
Yes. Generally, this product goes well with most dietary supplements. However, if you are taking more than one product per day, please consult your doctor for an opinion.
With western medicines
Seek your doctor's advice if you are taking this product along with other western (allopathic / modern) medicines. Some Ayurvedic herbs can interact with modern medicine.
If both Ayurvedic and allopathic medicines are advised together, then it is best to take Allopathic medicine first, wait for 30 minutes and then take the Ayurvedic medicine.
Ayurvedic medicines
Ayurvedic medicines containing Murva:
Lodhrasava: It is a formulation in liquid form given for the treatment of leucoderma, anemia, obesity, piles and digestive disorders.
Mahayogaraja guggulu: This medicine is in tablet form and is useful to treat joint diseases, skin diseases, piles, sprue, diabetes, gout, fistula, bloating, emaciation, low digestion power, asthma, cold, cough, anorexia, male and female infertility etc.
Vasishta rasayana: This formulation is in lehya form and can be given to treat cough, cold and such other respiratory tract infections.
Ayaskriti: Ayaskriti is a liquid Ayurvedic medicine. It is mainly used in anemia, weight loss therapy, skin diseases, indigestion etc.
Sri Gopala Taila: It is an oil useful for the treatment of various neuro- muscular conditions, improve the memory etc.
Kumaryasava: Kumaryasava is a liquid Ayurvedic medicine used in the treatment of gastritis, urinary tract disorders, abdominal distention, bloating, respiratory conditions like cough, cold, wheezing, piles etc.
Maha manjishtadi kashaya: This medicine is in decoction form useful to treat skin diseases, gout, syphilis, non -healing ulcers etc.
Kottakkal mahatiktaka lepa: This is a proprietary medicine useful to treat non healing wounds and skin diseases such as eczema.
Research
Research articles about Marsdenia tenacissima:
Anti- angiogenic effect: In the present study, the effects of M. tenacissima extract (MTE) on human umbilical vein endothelial cell (HUVEC) proliferation, migration and capillary-like tube formation were investigated in vitro and using the chick embryo chorioallantoic membrane (CAM) assay in vivo. It was observed that MTE inhibited the proliferation of HUVECs by blocking the cell cycle progression from G1 to S. In addition, MTE inhibited the migration and tube formation of HUVECs. MTE treatment decreased the VEGF-A expression in human hepatoma cells (HepG2), as well as the expression of VEGF-A and VEGF receptor (VEGFR)-2 in HUVECs. MTE exposure in the CAM was able to reduce the formation of blood vessels in chick embryos.
Anti- tumor action: The article reviewed the progress in the research of anti tumor activities and mechanisms of Marsdenia tenacissima. Its origin producing area and anti tumor constituents were analyzed. The herb possessed extensive anti tumor effects in experimental and clinical applications.
The present study aimed at evaluation of antihyperglycemic potential of two traditionally used plants – Marsdenia tenacissima, Sphaeranthus indicus, by in vitro methods. Both the plants possess hypoglycemic activity though the activity was more in Marsdenia tenacissima. The results of the study revealed that hypoglycemic activity is more prominent in neutral and basic media as compared to acidic medium.
Consult Dr BK Prashanth
Sthanika Karma (Systemic Action)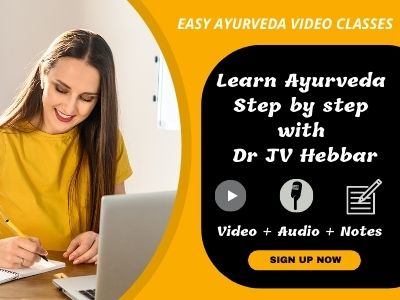 External Application – Tvakdoshahara (skin cleanser). External application of the root paste is indicated in skin disorders.
Internal administration –
Digestive system – Carminative, Amapachaka. facilitates movement of doshas in the proper direction. Indicated in Helminthiasis, Jaundice, liver disorders, colic pain, Constipation, Acidity etc.
Circulatory System – Acts as a blood purifier
Excretory system – Indicated in Diabetes.
Reproductive system –Purifies breast milk.
Tvak – Increases sweat production and indicated is in skin diseases.
Tapakrama – Indicated in fever (vishama jvara)