By Dr Raghuram Y.S. MD(Ayu)
Raktavaha Srotas refers to channels involved in blood circulation. Liver and Spleen are said to be the mula or roots of raktavaha srotas.
Rakta vahe dwe tayoho moolam yakrut pleehaanau rakta vaahinyaha cha dhamanyaha
Tatra viddasya shyaava angataa jwaro daahaha paandutaa shonita aagamanam rakta netrataa cha (Ref – Sushruta Shareera 9/12)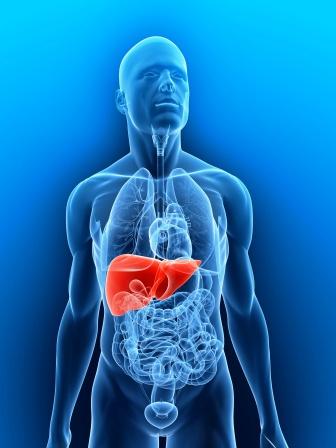 Shonita vahaanaam srotasaam yakrut moolam pleehaa cha (Ref – Charaka Vimana 5/7)
Vakshyante rakta doshajaaha,
Guda medhra aasya paakaha cha pleehaa gulmo atha vidradhihi Neelikaa kaamalaa vyangaha piplavaha tilakaalakaha
Dadruhu charmadalam shvitram paamaa kotha asra mandalam
Rakta pradoshaat jaayante…(Ref – Charaka Sutra 28/11,12)
According to Sushruta – Raktavaha Srotas or channels carrying blood are 2 in number and are rooted in – Yakrut-Pleeha (Liver and spleen) and Rakta vaahini dhamanees (the arteries transporting the blood). Charaka too has mentioned Yakrit and Pliha as the roots of Raktavaha srotas.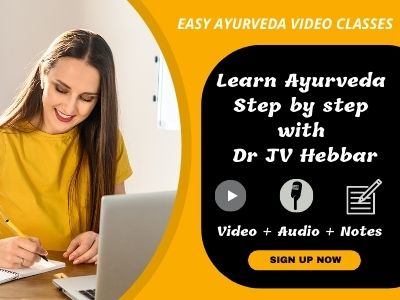 Symptoms of vitiation
The diseases or symptoms caused by the vitiation or contamination of Raktavaha srotas i.e. Yakrit (Liver) and Pleeha (Spleen) are,
Paandutaa – anaemia or pallor
Pleehaa – Enlargement of spleen
Kamala – Jaundice
Jwara – fever
Daaha – burning sensation
Shonita aagamana – bleeding from different orifices of body
Rakta netrataa – reddish discoloration of eyes
Guda paka – inflammation and suppuration of anal canal and anal orifice
Medhra Paaka – inflammation and suppuration of penis
Aasya paaka – Ulceration of mouth and tongue, stomatitis,
Gulmo – abdominal tumours
Vidradhi – Abscess
Vyangaha piplavaha tilakaalakaha – includes pigmentation and melanin related problems like freckles, mole, melano-derma, chloasma etc
Dadruhu – Ringworm or tines
Charmadalam – excoriation
Shvitram – leukoderma
Paamaa – Scabies
Kotha – skin eruptions
Asra mandalam – Reddish circular skin eruptions or patches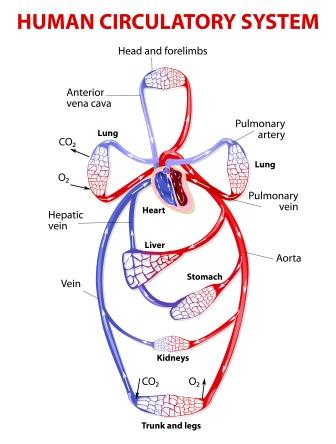 Some symptoms point out to the direct involvement of Liver in disease process like Pandu, Kamala, Pleeha etc. The symptoms like Jwara, Daha, guda-medhra-asya paka, kotha, asra mandalam, rakta netrata, etc point towards the inflammatory process in all parts of the body. The other symptoms like Shwitra, Pama, Charmadala, Vyanga etc point towards Rakta Dushti (contamination of blood tissue which leads to deterioration of immunity all over the body).
Causes for vitiation
Causes of vitiation of Raktavaha srotas –
Vidaaheeni anna paanaani snigdha ushnaani dravaani cha
Rakta vaaheeni dushyanti bhajataam cha aatapa analau (Ref – Charaka Vimaana 5/14)
Vidaahee anna paana – foods and drinks which cause burning sensation after their consumption (corrosive foods and drinks)
Snigdha aahara – oily foods
Ushna aahara – hot foods
Drava aahara – liquid foods
Aatapa – exposure to sunlight
Anala – exposure to fire
Management of vitiation
Management of vitiation of Raktavaha Srotas –
Vidhi shonita adhyaaye raktajaanaam bhishak jitam (Ref – Charaka Sutra 28/25)
The diseases caused due to vitiation of Rakta vaha srotas should be managed on the lines of treatment and management explained in the chapter 'Vidhi shonitiya' of Charaka Sutra sthana.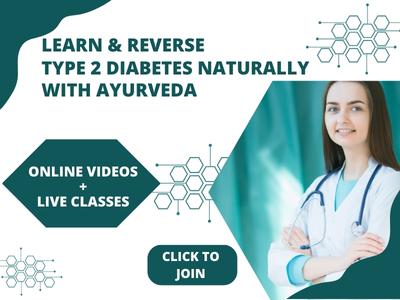 Kuryaat shonita rogeshu rakta pitta harem kriyaam
Virekam upavaasam cha sraavanam shonitasya cha (Ref – Charaka Sutra 24/18)
The management includes:
Raktapitta hara kriyam – Treating on the lines of management of Raktapitta (bleeding disorders)
Virechanam – therapeutic purgation
Upavaasam – starvation
Rakta mokshana – blood letting treatment.