Rasna – Pluchea lanceolata is a herb mentioned in Ayurveda for the treatment of pain, indigestion, gout, cough and general debility.  Vanda roxburghii and Alpinia galanga are also taken as 'Rasna' in Bengal and South India respectively.

Latin name- Pluchea lanceolata C.B Clarke
Family- Asteraceae (Bhringaraja Kula)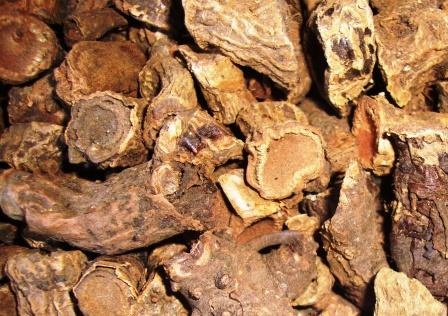 Vernacular names
Names in different languages:
Hindi name- Rayasan, Vayusurai
Punjabi name- Sarmai
In many Indian languages, the plant is known as Rasna.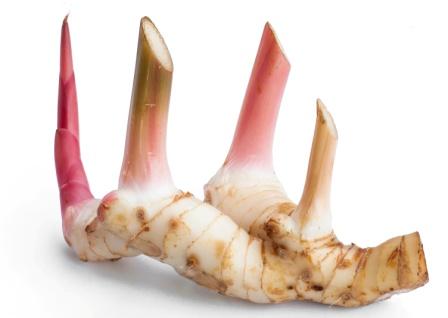 Sanskrit synonyms
Sanskrit Synonyms of Rasna:
Elaparni- The leaf resembles the leaf of cardamom plant
Gandhanakuli, Gandhamoola, Sugandha/ Surabhi- The leaf has good smell
Yuktarasa, Yukta- The plant can be used to treat many diseases
Rasadya, Atirasa, Rasya, Surasa, Rasana, Rasna- Which increases the rasa dhatu
Suvaha, Surabhi,
Shreyasi – Regarded as the best drug for vata roga
Nakuli – Rasna is liked by Mangoose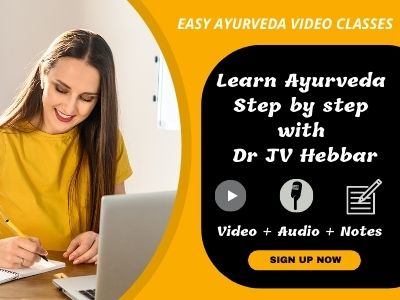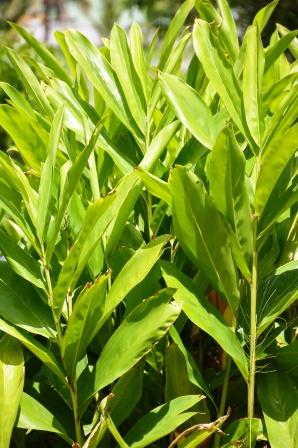 Morphology
Rasna is a small plant growing to a height of 2- 4 feet in bushes. The flowers are white, pale yellow or pale purple. The plant is found and cultivated in the plains of Ganga and North West part of India.

Distribution
Punjab, Gujrat, Rajasthan
Types
Raja Nighantu Explains About three types.
Moola Rasna
Patra Rasna
Truna Rasna
The first two varieties are considered superior.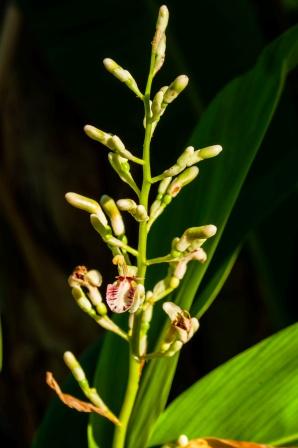 Classical categorization
Charaka Samhita-
Anuvasanopaga – group of herbs useful in Anuvasana basti
Vayasthapana – anti aging group of herbs
Sushruta Samhita- Arkadi gana,
Sleshmashamshamana varga – group of herbs useful in balancing down Kapha Dosha.
Kaiyadeva Nighantu – Oshadhi Varga
Dhanvantari Nighantu – Guduchyadi Varga
Bhavaprakasha – Haritakyadi Varga
Raja Nighantu – Pippalyadi Varga
Scientific classification
Kingdom: Plantae
Order: Asterales
Family:Asteraceae
Subfamily: Asteroideae
Tribe: Inuleae
Genus: Pluchea
Properties, part used, dosage
Properties:
Rasa (Taste) – Tikta (Bitter)
Guna (Qualities) – Guru (Heavy)
Vipaka – Katu (Undergoes Pungent taste after digestion)
Veerya (Potency) – Ushna (Hot)
Karma (Actions) – Kaphavata shamaka (reduces vitiated kapha and vata dosha)
Prabhava (special action) – Vishagna (controls the poison)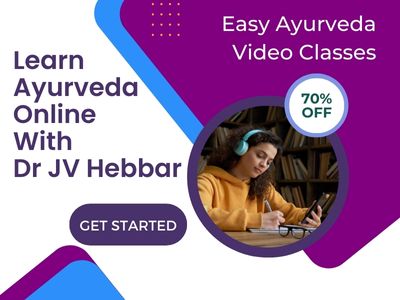 Part used- Leaf, Rhizome
Dosage-
Decoction- 40 to 50 ml
Powder- 3 to 6 g

Chemical constituents, Uses
Chemical constituents:
The stem and leaves of the plant contain moretenol, neolupenol, hexacosanoic and tetracosanoic acid, triacontanol, stigmasterol and beta- sitosterol –D- glucoside.
Uses of Rasna:
The paste of the leaf of Rasna is applied over the body to increase the body temperature in cold climates.
The paste prepared from the rhizome of Rasna is applied over the joint area in cases of pain in the joints.
The cold infusion prepared from the leaves or rhizome is given in a dose of 40-50 ml to treat asthma and cough.
The decoction prepared from the rhizome of Pluchea lanceolata is given in a dose of 30-40 ml to treat indigestion, abdominal pain and fever arising due to indigestion.
The decoction acts like a blood purifier if consumed daily in a dose of 20-30 ml.
The decoction from the leaves and rhizomes acts against plant poisons.
The paste of the leaf and rhizome of rasna is applied over the area affected with swelling and pain.
Sanskrit verse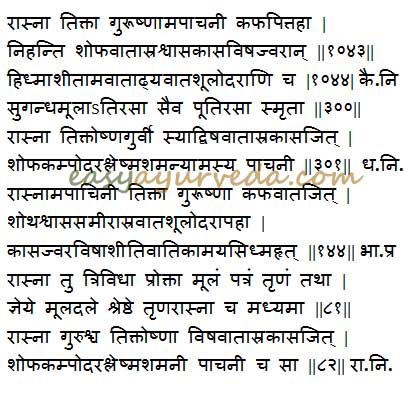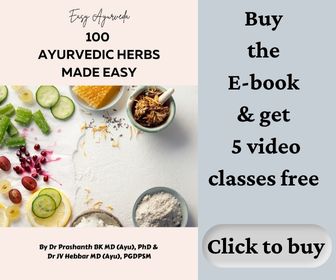 Benefits, Indications
Benefits as per Ayurveda:
Amapachani – Digestive, relieves Ama Dosha
Indicated in –
Shopha – inflammation
Vatasra – Gout
Shwasa – asthma and chronic respiratory disorders
Kasa – cough, cold
Visha – Toxic conditions, poisoning
Jwara – fever
Hikka – hiccups
Amavata
Shoola – abdominal colic pain
Udara – ascites, enlargement of the abdomen
Sthanika Karma (Systemic Action)
External – External application of its paste relieves pain and edema. can be used externally to provide warmth in cold climates.
Nervous System – Indicated in various painful vataja diseases like Osteoarthritis (Sandhivata) etc.
Digestive System – Amapachana (Remove toxic materials of metabolism / improper digestion), indicated in Phantom tumor, abdominal cramp, constipation.
Circulatory System – Being Bitter in taste it acts as a blood purifier, indicated in Vatarakta (Gout/ Rheumatoid Arthritis).
Respiratory System – Indicated in Cough, Breathing disorders, Tuberculosis etc.
Skin – Indicated in Fever, Rheumatic joint disease, Joint pain, inflammation etc.
Satmikarana – Act as Aphrodisiac, rejuvenative, Reduce poison, Promote body strength
Ayurvedic medicines
Formulations containing Rasna:
Rasna erandadi kashaya: This is an Ayurveda decoction useful to treat backache, low back pain, pain in flanks, pain in the muscles and locked jaw.
Rasna saptaka kashaya: This is an Ayurveda decoction useful to treat rheumatoid arthritis, low back pain, muscle twitch, pain due to lumbar spondylosis, thigh cramps, muscle stiffness, sciatica, abdominal colic pain etc.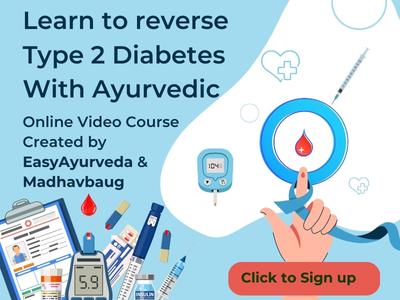 Rasnadi guggulu: This is a medicine in tablet form given to treat headache, joint pains, nerve related pains, fistula in ano etc.
Maharasnadi kashaya: This is an Ayurveda decoction useful to treat joint pain, inflammation of joints and pain in the muscles.
Dadhika ghrita: This is an Ayurveda medicine in ghee base useful in preparatory procedure called snehakarma for the treatment of epilepsy, toxic conditions, dysuria, Ascites, malabsorption syndrome, bloating, etc. This is prescribed for gulma and is especially efficacious in vata based gulma, colic, catches, asthma, piles, grahani, loss of appetite and vaginal ailments.
Rasnadi choorna: This is a medicine in powder form and is useful to treat headache and sinusitis.
Ostikot tablet: This is a proprietary Ayurveda medicine in tablet form and helps in managing osteoarthritis as an anti-inflammatory agent and pain reliever.
Ashotone tablet: This is a proprietary Ayurvedic medicine in tablet form.  It is a uterine tonic, useful in menorrhagia – shortened menstrual cycle and heavy periods.
Rheumat tablet: This is a proprietary Ayurvedic medicine in tablet form.  It is a powerful anti-inflammatory and analgesic property useful to treat joint disorders and muscle pain.
Adverse effects
Adverse effect: No adverse effect is reported after the normal usage of Rasna.
Interaction with medicines, supplements
Can this be used while taking Homeopathic medicine?
Yes. This product does not react with homeopathic medicine.
Can this medicine be continued while taking supplements like multivitamin tablets, Omega 3 fatty acids etc?
Yes. Generally, this product goes well with most dietary supplements. However, if you are taking more than one product per day, please consult your doctor for an opinion.
With western medicines
Seek your doctor's advice if you are taking this product along with other western (allopathic / modern) medicines. Some Ayurvedic herbs can interact with modern medicine.
If both Ayurvedic and allopathic medicines are advised together, then it is best to take Allopathic medicine first, wait for 30 minutes and then take the Ayurvedic medicine.
Research
Research articles about Pluchea lanceolata:
Anti- cancer property: There is a growing body of evidence that suggests that the plant contains potent anti-proliferative agents that may serve as a basis for anti-cancer drugs in the near future. Basic scientific research work on the plant during the past fifteen years has increased our understanding of the biochemical composition of the plant as well as the anti tumor properties of its crude and purified extracts. Several anticancer studies on A. officinarum have focused on elucidating the molecular mechanisms underlying the preventive, protective, tumor suppressive and apoptotic activities against various types of cancers.
Anti- emetic action: Bioassay-guided fractionation of the antiemetic constituents of Alpinia officinarum was performed, and eight compounds (1−8) including a new compound were isolated. The structure of the new compound 7, which also showed antiemetic activity, was determined as 5-hydroxy-7-(4-hydroxy-3-methoxyphenyl)-1-(4-hydroxyphenyl)-3-heptanone.
Anti- oxidant activity: Ethanolic extract of Alpinia galanga showed the potent scavenging activity by DPPH method with the IC 50 value of 69.5±1.375 µg/ml, by lipid peroxidation method with the IC 50 value of 77±1.876 µg/ml, hydrogen peroxide radical scavenging activity with the IC 50 value 55±1.59 µg/ml, ABTS radical scavenging method with the IC 50 value 0.086±1.10 µg/ml.
Anti- inflammatory activity: Petroleum ether, Chloroform, Methanolic and Aqueous methanolic (1:1) extracts of Alpinia galanga Willd. were investigated for anti-inflammatory activity in carrageenan induced paw edema in Wistar rats, and compared to a positive control drug, Ibuprofen. Petroleum extract, Chloroform extract and Aqueous methanolic extracts produced 28.19, 30.13, 23.34 % of maximum inhibition, which was not significant when compared to the control. The study strengthens the claim of anti-inflammatory activity for the plant; the effect of methanolic extract may be due to the inhibition of prostaglandin synthesis.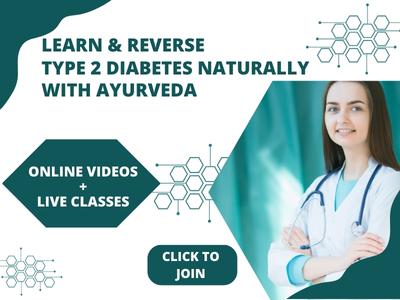 Author: Dr.B.K.Prashanth M.D (Ayu), Ph.D
E mail: [email protected]