Article by Dr Manasa
Many treatises have served in glorifying Ayurveda at its natural best. They have been the important keys to unravel the code of comprehensive and effective Ayurvedic practice over many centuries. They are the guidelines to understand A to Z of the disease process and the methodologies in tackling them through treatments, medicines, and modulations with respect to the diet and lifestyle. Though we have come through a long way in the pathway of evolution of mankind and medical science, the basics of Ayurveda are still the golden standards for treating any given disorder even in this scientific era.
Nidana Panchaka or the 5 tools of disease examination –
Nidana Panchaka is explained in Ayurveda to help in comprehensive understanding of diseases. With Nidana Panchaka, diseases are understood from its root cause.
Nidana Panchaka explains causes of a disease, early symptoms, full fledged signs and symptoms, aggravating and relieving factors and the entire pathogenesis.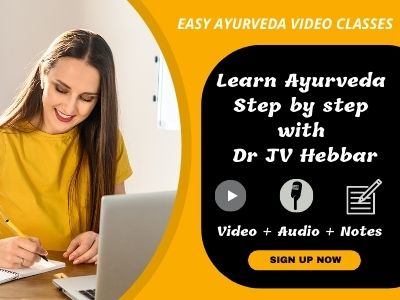 Nidana Panchaka
Madhava Nidana – the best compilation of Nidana Panchaka (aetio-pathogenesis of diseases) –
Madhava Nidana is the best treatise when it comes to easy understanding of the Nidana Panchakas.
Nidana Panchaka – 5 tools of disease understanding are –
Nidana (causative factors of a disease),
Purvarupa (premonitory symptoms of a disease),
Rupa (signs and symptoms of a disease)
Upashaya – Anupashaya – trial and error medicine administration for accurate diagnosis
Samprapti – Pathogenesis – Entire story of how causative factors caused the increase of Doshas, how those Doshas afflicted digestion strength, different body channels, organs to cause disease.
These five steps are elaborated in great detail by Master Madhavakara.
Laghu Trayi – lesser triad
Madhava Nidana forms a part of 'Laghu Trayi' or lesser triad of Ayurvedic treatises, the other 2 being Sharangadhara Samhita and Bhavaprakasha.
Madhava Nidan is a compilation of verses and references related to Nidana Panchaka of a disease (with exception of Upashaya and Anupashaya). The whole material is extracted from the best essence of Brihat Trayi or greater triad of Ayurvedic treatises namely Charaka Samhita, Sushruta Samhita and Vagbhata Samhita (Ashtanga Hridaya and Ashtanga Samgraha).
While the Brihat Trayi deals with Nidana Panchaka and also the treatment aspect of the diseases, Madhava Nidana excludes the treatment aspect and gives us a compilation of Nidanas for easy understanding of diseases.
Madhav Nidan is an intelligent compilation of the parts of Brihat Trayi for easy understanding of a disease. Thus, in a single chapter say for example Pandu Nidana (causes and pathology of anaemia and liver disorders), some verses may be from Charaka, some from Sushruta and some from Vagbhata.
Ultimately Madav Nidan specializes in giving a gist of Nidanas of a disease and is the best complied encyclopaedia of diseases in Ayurveda.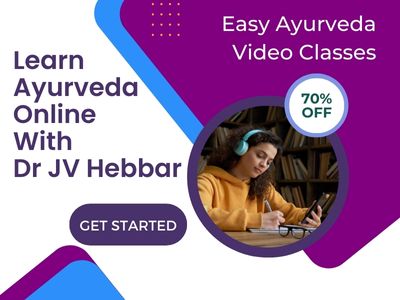 Madhava Nidana was written by Madhavakara who lived during the 7th century AD
In today's article we shall discuss about Acharya Madhavakara and his work Madhava Nidana, and his contribution towards Ayurveda.
Acharya Madhavakara
Acharya Madhavakara
Madhavakara was born in the 7th century AD and belonged to Vanga Desha. He was the son of Indukara.
Madhavakara was the author of 'Rugvinishchaya'. The work Rugvinishchaya later came to be known as and become popular in the name 'Madava Nidana'
Madhavanidana is mainly a compilation from the earlier works of Ayurveda such as Charaka Samhita, Sushruta Samhita, Ashtanga Samgraha, Ashtanga Hridaya and Ravigupta's Suddhasara.
In spite of Madhava Nidana being a compilation of various previous works, Madhava Nidana enjoys an independent and respected status of being an important treatise. Verses on 'Nidana' available in various sections of Charaka Samhita, Sushruta Samhita and Ashtanga Sangraha etc are compiled and quoted in Madhava Nidana. The verses are arranged in systematic manner.
Speciality – The major contribution and speciality of Madhavakara in his work Madhava Nidana is the order of arranging the names of diseases in his own style.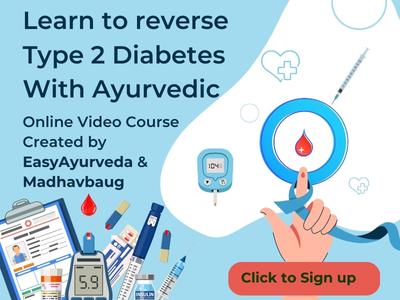 Time period
Periodicity of Madhavakara –
Bengal connection – Since the word 'Kara' is at the end of his name, Madhava might have belonged to the Bengal region, i.e. the ancient Vanga Desha. The work of Madhava was more popular in Vanga Desha. Most of the authors who came after Madhavakara, belonging to Bengal or Vanga Desha followed Madhava Nidana.
Post-Vagbhata period – Among the authors of Brihat-Trayi or greater triad of Ayurveda i.e. Charaka, Sushruta and Vagbhata, Acharya Vagbhata is said to be the last one to live in the chronology of time periods of the 3 authors. Apart from Charaka and Sushruta, Madhavakara also has quoted Vagbhata in his treatise i.e. Madhava Nidana. Thus it is inferred that Madhava definitely belonged to Post-Vagbhata period i.e. belonged to the later period of Vagbhata.
Vagbhata is said to belong to the Sindhu Desha. In those days it took not less than 150 to 200 years for the information to reach Vanga Desha from Sindhu Desha. This gives a clue that Madhavakara might have lived 200 years later to Vagbhata.
Vrinda Madhava connection – Vrinda Madhava who lived between 8th and 9th century AD composed a treatise named Siddha Yoga Sangraha. In this treatise he has followed the methodology of Madhavakara in presenting his material. This shows that Vrinda Madhava lived before 8th century.
Harnul Rashid connection – In 8th century AD, Harnul Rashid, an Arabic author translated Madhava Nidana into Arabic language. This also shows that Madhava lived before this time period.
Based on all the above said facts we can infer that Madhavakara lived 150-200 years later to Vagbhata and at least 100 years prior to Vrinda Madhava and Harnul Rashid.
Hence Madhava's time period can be fixed as 7th century AD
Madhava Nidana
Madhava Nidana – text book
It is the first and one of the rare books or treatise which has been compiled in a systematic way, subject wise and covering the topics related to causes, premonitory symptoms, symptoms, pathogenesis, complications and prognosis of diseases.
Specialities of Madhava Nidana –
In his treatise Madhava Nidana, Madhavakara has composed the pathological aspects of a number of diseases pertaining to various branches of Ayurveda. The compilation is in below said order –
Chapter 1 – deals with basics of Nidana Panchaka (5 tools of examining a disease
Chapters 2-19, 22-37 and 49-54 – deals with topics related to Kaya Chikitsa (General systemic diseases like Jwara i.e. fever, Atisara i.e. diarrhoea etc)
Chapters 20-21 – deals with Graha or Bhuta vidya (toxicology, worm infestations)
Chapters 38 and 55 – deals with Shalya Chikitsa or surgical aspects
Chapters 56-60 – deals with Shalakya chikitsa (diseases pertaining to eye, ear, nose, throat, head, tongue, teeth etc)
Chapters 61-68 – deals with Kaumarabhritya (paediatrics, diseases occurring in children)
Chapter 69 – deals with Agadatantra (toxicology)
In total, 79 diseases have been described in Madhavanidana
Systematic compilation – In Madhava Nidana the Nidana (causative factors), Purva Rupas (premonitory symptoms), Rupa (signs and symptoms), Samprapti (pathogenesis), Upadrava (complications) and Sadhya-Asadhyata (prognosis of the disease) are described in a systematic manner
Shula and Visphota – Madhava, for the first time recognized Shula (colic) and Visphota (vesicles and blisters) as independent entities, initially they were considered as symptoms of diseases
Names of new diseases – like Amavata, Parinamashoola, Annadrava shula, Medoroga, Shitapitta, Amlapitta, Masurika, Pakshmashata and Yonikanda were mentioned and described for the first time in Madhava Nidana
Madhava Chikitsa and Ratnamala – These two are the books probably written by 'Madhavakara' in which treatment of the diseases explained in Madhava Nidana have been explained and discussed
The new alignment of the diseases, which were arranged in the work of Madhavakara was followed by his successors like Vrinda Madhava, Chakrapanidatta, Govindadas in their treatises
Commentaries
Teeka or Commentaries on Madhava Nidana –
Madhukosha – written by Vijayarakshita and Srikanthadatta
Atankadarpana – written by Vachaspati
Vijayarakshita and Srikantadatta –
Srikanthadatta and Vijayarakshita, both belonged to 12th century. Srikanthadatta was the disciple of Vijayarakshita.
Vijayarakshita wrote 'Madhukosha', a famous commentary on MadhavaNidana
Before his death, he wrote the commentary on Madhava Nidana up to the chapter 'Ashmari Nidana' i.e. aetio-pathogenesis of urinary calculi (stones)
Then his disciple Srikanthadatta took the responsibility of writing down the commentary of the remaining part of Madhava Nidana. He accomplished his job and completed his work from where his teacher Vijayarakshita had left i.e. from 'Prameha Nidana' i.e. aetiopathogenesis of urinary disorders and diabetes till the end of Madhava Nidana.
Except 'Madhukosha' Vijayarakshita wrote no other book
Vijayarakshita mentioned that he had taken the references from various works of his ancestors like Bhattara Harischandra, Gadadhara, Jejjata, Vangasena, Bhoja, Chakrapanidatta etc.
Kusumavali – is a commentary written by Srikanthadatta on 'Siddhayoga Sangraha' a work of Vrinda Madhava. This work was published by Anandashram Grandha Mala, Pune.
Hemadri (13-14th century AD) quoted the references from 'Madhukosha' in his commentary on Ashtanga Hridaya, this fact suggests that Vijayarakshita and Srikantadatta belonged to 12th century AD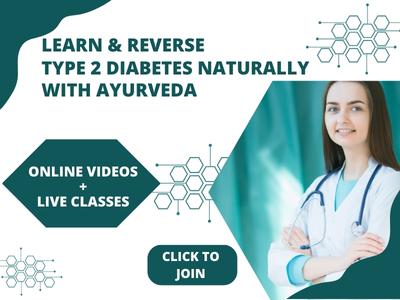 Vachaspati (14th century AD) –
Vachaspati Vaidya wrote a commentary on Madhava Nidana by the name 'Atankadarpana'
Vachaspati was the royal physician of Hammera Prabhu and son of Pramoda
He belonged to a Saiva Brahmin family
His brother Rai Sharma, was a great scholar and was in the court of King Mohammed
On his brothers encouragement he studied not only medicine but also philosophy, logic, Upanishad and other allied sciences and composed a commentary on 'Madhava Nidana' for the benefit of all the 3 categories of students i.e. below average, average and brilliant students.