Artemisia vulgaris – mugwort is a potential anti cancer herb of Ayurveda, used for the treatment of skin diseases, constipation, diseases of the liver, diseases of the neuromuscular condition (vataja roga) and respiratory diseases. It is called Damanaka in Sanskrit. 

Latin Name- Artemisia vulgaris
Family- Asteraceae (Bhringaraja kula)
Vernacular names
Names in different languages:
Hindi name- Douna
English name- Indian Wormwood, Mugwort
Bengali Name- Dona
Gujarati name- Damoro
Marathi name- Davana
Tamil name- Maasipattiri
Telugu name- Davanamu
Chinese and Singapore Name – Ai Cao, Ai Ye.
Malayalam name – Makki poovu
Sanskrit synonyms
Gandhotkata, Tapodhana, Pushpachamara, Brahmajata, Rishiputra, Muni, Kulaputraka, Pundaraka, Panduraga, Munisuta, Daanta, Tapasvi, Vineeta, Kalapatraka, Tapasapatra, Pavitraka, Devashekhara, Saptadhatri,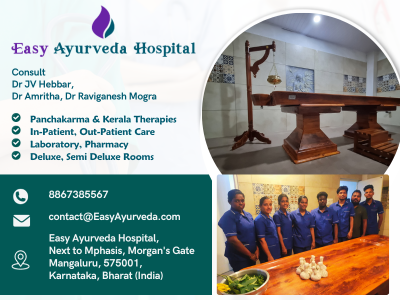 Classical categorization
Bhavaprakasha- Pushpa varga
Dhanvantari Nighantu- Chandanadi varga
Kaiyyadeva Nighantu- Oushadhi varga
Raja Nighantu- Karaveeradi varga
Scientific classification
Kingdom: Plantae
Order: Asterales
Family: Asteraceae
Genus: Artemisia
Species: A. vulgaris
Artemisia vulgaris is a tall herbaceous perennial plant growing 1–2 m (rarely 2.5 m) tall, with a woody root. The leaves are 5–20 cm long, dark green, pinnate and sessile, with dense white tomentose hairs on the underside. The erect stems are grooved and often have a red-purplish tinge. The tree is found in the mountain region all over India up to an altitude of 12,000 feet.
Properties, part used, dosage
Mugwort medicinal Properties:
Rasa (Taste) – Tikta (Bitter), Kashaya (Astringent)
Guna (Qualities) – Laghu (Light for digestion), Ruksha (Dry in nature), Teekshna (Strong)
Veerya (Potency) – Ushna (Hot)
Vipaka – Katu (Undergoes Pungent taste after digestion)
Karma (Actions) – Tridosha shamaka, Tridoshahara (reduces all the dosha in the body)
Part used- Panchanga (whole plant)
Dosage:
Fresh juice- 5-10 ml
Powder- 0.5-1 g
Chemical constituents, Uses
Chemical constituents of Artemisia vulgaris:
The plant yields about 0.35% of essential oil which contain cineol, thujone, thujyl and citral. The plants growing in higher altitude contain terpenes.
Uses of Damanaka:
The paste of the leaves of Artemisia vulgaris is applied over the area affected with swelling and wounds for its treatment.
The decoction of the bark and leaf of the plant is given in a dose 0f 40-50 ml to treat intestinal worms, hepatomegaly and constipation.
The decoction of the plant is given to treat cases of jaundice as the medicine helps to remove excess bile along with the fecal matter.
The kshara (alkali powder) prepared from the plant Artemisia vulgaris is given in a dose of 1 g with sugarcane juice or decoction of Tribulus terristris ( Gokshura) to relieve burning micturition and treat renal calculi.
The paste of the leaves of Damanaka is applied over the area affected with skin diseases like eczema, ringworm and pigmentation.
Cold infusion prepared from the bark and leaf of Artemisia vulgaris is given in a dose of 25-30 ml to treat cough and asthma.
The powder of the bark of the plant in a dose of 1 gram is given with amalaki (Indian gooseberry) powder and Loha bhasma to treat anemia.
The decoction of the bark is given in a dose of 25-30 ml to treat fever due to indigestion and in cases of dysmenorrhea.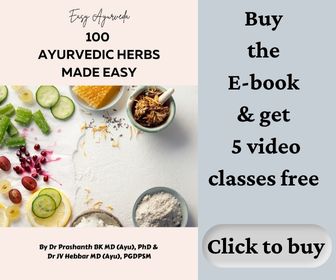 Sanskrit verse
Indications
Ayurvedic uses of Damanaka:
Hrudya – acts as cardiac tonic, congenial for heart
Indications:
Kandu – itching, pruritus
Kushta – skin diseases
Kleda – relieves clammy skin
Visha – Toxic conditions, poisoning
Graharoga – Psychiatric disorders
Visphota – boils, blisters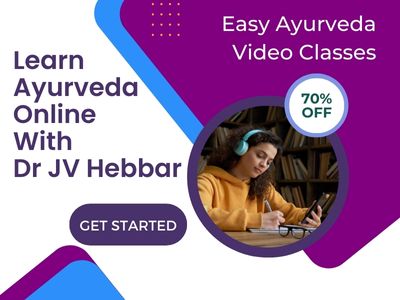 Contraindications, side effects
Contraindication and side effects:
No adverse effect is reported due to the medicinal use of the herb Damanaka.
Some people might be allergic to this herb.
WebMD states that it is not safe during pregnancy as it can cause uterine contractions.
Interaction with medicines, supplements
Can this be used while taking Homeopathic medicine?
Yes. This product does not react with homeopathic medicine.
Can this medicine be continued while taking supplements like multivitamin tablets, Omega 3 fatty acids etc?
Yes. Generally, this product goes well with most dietary supplements. However, if you are taking more than one product per day, please consult your doctor for an opinion.
With western medicines
Seek your doctor's advice if you are taking this product along with other western (allopathic / modern) medicines. Some Ayurvedic herbs can interact with modern medicine.
If both Ayurvedic and allopathic medicines are advised together, then it is best to take Allopathic medicine first, wait for 30 minutes and then take the Ayurvedic medicine.
Ayurvedic formulations
Ayurvedic medicines containing Damanaka as ingredient
Sri gopala taila: This is a medicated ayurvedic oil used externally for the treatment of vata disorders (neuro-muscular diseases), diabetes.  It helps to improve memory, retention power and intelligence, when applied over the scalp and forehead. It helps to strengthen nerves, muscles and blood vessels. The oil is used in pregnant women to gently apply over abdomen (without any massage), to strengthen abdominal muscles and to protect pregnancy. It relieves menstrual cycle related pains in ladies upon external application over abdomen. It is also useful in psychotic conditions.
Research
Research articles about Artemisia vulgaris:
Anti- cancer activity: The present study pertains to the use of Artemisia vulgaris as a source of anticancer agent. The methanolic extract of the leaves were tested in vitro against HepG2 (hepatocellular carcinoma) cells for their apoptotic properties in synergism with a standard chemotherapeutic drug, etoposide. The IC50 value was found to be around 0.1mg as determined by MTT assay. LDH cytotoxicity assay showed A. vulgaris leaf extract to be toxic against the cancer cells, which was further proved by the staining methods.
Anti- oxidant property: The work was framed to study the antioxidant effects of Artemisia vulgaris leaf extracts on oxidative stressed precision-cut liver slices. The enzymic (superoxide dismutase, catalase, peroxidase, glutathione reductase and glutathione-s-transferase) and non-enzymic (ascorbic acid, tocopherol, vitamin A and reduced glutathione) anti- oxidants were analyzed in the liver slice homogenate after incubation. Both enzymic and non-enzymic antioxidants were found to be decreased in oxidant-treated liver slices compared to untreated control,whereas the antioxidant activity / level was increased in leaf extract treated slices. This result indicates that the leaf extracts have the ability to improve the antioxidant status in oxidatively stressed liver slices.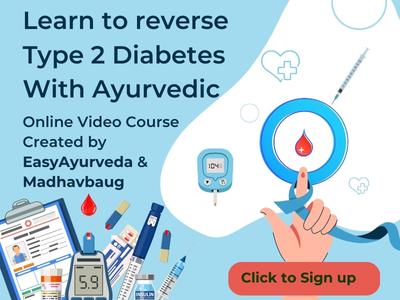 Analgesic and Anti- inflammatory action: A methanolic extract of aerial parts of Artemisia vulgaris was studied for anti-inflammatory action by carrageenan-induced rat paw edema. The methanolic extract of Artemisia vulgaris in doses of 200, 400 and 800?mg/ml showed 71.3, 72.2 and 74.00 % inhibition of paw edema respectively at the end of three hours. In the hot plate (hot plate maintained at 55°C) and tail flick model, the methanolic extract of Ar. vulgaris in the above doses increased the pain threshold significantly also administration of A. vulgaris showed dose dependent action in all experimental animal models.
To investigate the Neuroprotective effect of ethanolic extract of leaf Artemesia vulgaris (EEAV) against diabetes induced nephropathy in rats. The results of study reveal that EEAV reduces the renal impairment in diabetic nephropathy rats through anti-diabetic, antioxidant and protective morphological changes.
Author:
Dr.B.K.Prashanth M.D (Ayu), Ph.D
E mail: [email protected]
Sthanika karma (Systemic Acton)
External use
It has Analgesic, Anti inflammatory, Anti poisonous properties. Promote wound healing. Oil is used in insect bites. .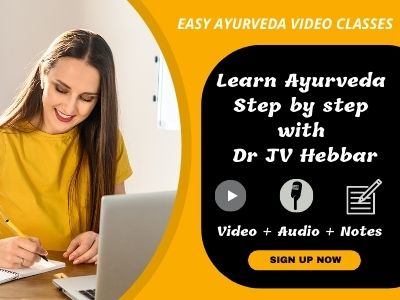 Internally
Nervous system – Pacifies vata dosha. Indicated in various vata rogas.
Digestive system – Carminative, Digestant, Anti helminthic and facilitate normal movement of doshas, helps for the expulsion of bile through faces. Indicated in loss of appetite, Anorexia, Abdominal distension, Helminthiasis, Abdominal cramp etc.
Circulatory System – Cardiac stimulant, Indicated in edema, blood borne diseases
Respiratory system – Pacifies kapha dosha. Indicated in cough, asthma etc.
Excretory system – Increases urine production. Alkali is indicated in Urinary tract disorders.
Reproductive system – Indicated in Dysmenorrhea, Constrict the uterine muscle.
Skin – Indicated in skin disorders associated with itching
Tapakrama -Jvaraghna (Induce sleep, Ama pachaka, Help the expulsion of doshas through urine, feces and sweat)
Satmikarana – Indicated in general weakness, Anti poisonous