Koshataki- Luffa acutangula is a herb mentioned in Ayurveda for the treatment of skin diseases, splenomegaly, swelling and for inducing purgation and emesis as part of shodhana therapy in panchakarma.

Latin Name- Luffa acutangula (Linn.) Roxb.
Family- Cucurbitaceae (Kosataki kula)
Vernacular names
Names in different languages:
Hindi name- Taroi, Kharro, Nenua / Gilki / Chikni Turai / Kalitori Tharoayi
English name- Ridge gourd, Ribbed gourd, angled luffa
Assamese Name- Zika, Bhul
Bengali Name- Ghinga, Jhinga
Gujarati Name- Ghisoda, Turiya, Turia / Sirola
Kannada Name- Heerekayi, Heerakai
Konkani Name- Gossale
Marati Name- Shirola, Dodaki, Dodka / Doadakee
Malayalam Name- Peechinga
Tamil Name- Peerakangai, Pirkkankai
Telugu name- Adavi beera, Beera kaya, Beera Kayi, Neyangnattakolu
Konkani name – Ghossaley / Gosalen
Oriya name – Janchi / Jahni
Punjabi name – Kalitori
Tulu name – Peerae, Peere.
Sanskrit Synonyms
Koshataki- Has many seeds and pulp
Mridanga phala- Resembles mridanga (a type of musical instrument)
swadu phala – sweet fruit
Kritavedhana – Its fruit has naturally arranged ridges
Jalini- The pulp is fibrous and resembles mesh when ripened
Rajimatphala, Dharaphala- The fruit is having ridges
Peetapushpika, Mahatpushpa – Plant has yellow and big flower
Hastikosha, Shweta Ghosha, Ghantali, Krutavedhana, Karkoti, Jalini, Karkashacchada
Ghosha – Dried fruit of kosataki produce sound on shaking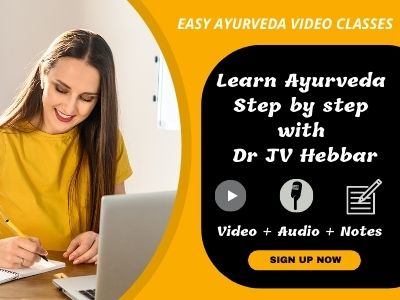 Types
There are two types of Koshataki. One variety is bitter which is used for medicinal purpose and the second variety is non-bitter and used as a vegetable all over the country. The classical ayurvedic texts have described these as Koshataki (wild variety and bitter) and Raja koshataki(cultivated and used as vegetable)

Acc. to Delhana – 4 types
Brihat phala
Alpaphala
Pitapushpa
Swetapushpa
Koshataki is a climber growing all over India in the temperate climate. The non- bitter variety of koshataki is used as a vegetable and is cultivated all over the country.
Classical categorization
Charaka Samhita
Vamana – group of herbs that are used for inducing vomiting, in Vamana Panchakarma therapy
Phalini- fruit group of herbs
Sushruta Samhita
Urdwabagahara – group of herbs that are used for inducing vomiting
Ubhayatobagahara – a group of herbs that are useful both in Vamana and Virechana therapies.
Kaiyyadeva Nighantu- Oushadhi varga
Dhanvantari Nighantu- Guduchyadi varga
Bhavaprakasha- Shaka varga
Raja Nighantu- Moolakadi varga
Shodala Nighantu- Guduchyadi varga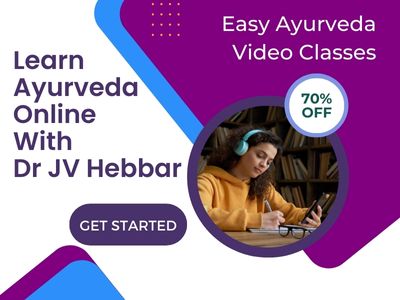 Scientific classification
Kingdom: Plantae
Order: Cucurbitales
Family: Cucurbitaceae
Genus: Luffa
Species: Luffa acutangula
Properties, part used, dosage
Ridge gourd medicinal properties – root and leaves –
Rasa (Taste) – Tikta (Bitter)
Guna (Qualities) – Laghu (Light for digestion), Ruksha (Dry), Tikshna (Pungent)
Vipaka- Katu (Undergoes to pungent taste conversion after digestion)
Veerya (Potency) – Ushna (Hot)
Karma (Action) – Kapha pitta hara (Pacifies kapha and pitta dosha) Vamaka (induces emesis),   Deepana (induces appetite)
Prabhava (Special action) – Induces emesis and purgation
Pharmacological action – Hypoglycemic, Abortifacient
Part used- Fruit, Leaves
Dosage-
Powder 3-6 g
Fresh juice 10-20 ml
Chemical constituents, Uses
Major chemical Constituents-
The fruit of the plant contains Cucurbitacin B, E and oleanolic acid. Koshataki contains triterpene saponins.
Uses of Koshataki:
The juice of the fruit of koshataki is given for the purpose of emesis and purgation, done as poorvakarma in panchakarma therapy.
The decoction of Luffa acutangula is given in a dose of 10-20ml to treat various skin diseases.
The juice of the fruit of the koshataki plant is given in a dose of 10-20 ml to treat hepatomegaly, splenomegaly and inflammation of the gastric mucosa.
The fruit juice is given in a dose of 10-15ml to induce emesis and reduce the symptoms of asthma.
The juice of the fruit is given in a dose of 10 ml to treat conditions of intestinal worm infestation.
The paste of the leaves of Luffa acutangula is applied externally to treat localized swelling and insect bites.
The non -bitter variety of Kosataki is used as a vegetable and is commonly found in many recipes.
The seeds of ridge gourd are ground and administered as nasya to treat headache. The fruit juice is also administered as Nasya (nasal drops) for the same purpose.
Sanskrit verse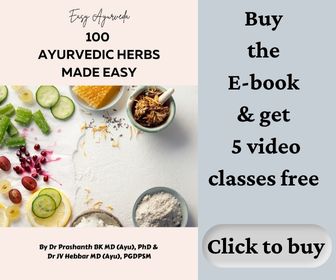 Benefits, Indications
Ayurvedic benefits of ridge gourd:
Ridge gourd whole plant-
Pakvashaya shodhini – cleanses large intestine
Amashaya shodhini – cleanses stomach and small intestines
Indicated in –
Kasa – cough, cold
Garavisha – chronic poisoning
Udara – ascites, enlargement of the abdomen
Pandu – anemia
Shopha  – inflammation
Pleeha – Disease of the spleen, Splenomegaly
Gulma – Tumors of the abdomen
Arsha – haemorrhoids
Kushta – skin diseases
Kamala – Jaundice, Liver diseases
Ridge gourd fruit –
Katu – pungent
Snigdha – unctuous, oily
Tikta – bitter
Hima – coolant
Laghu – light to digest
Deepana – improves digestion strength
Bhedana – mild laxative
Hrudya – acts as cardiac tonic, congenial for heart
Vatala – increases Vata Dosha
Balances Kapha and Pitta Dosha
Indicated in –
Arochaka – anorexia
Kasa – cough, cold
Meha – diabetes, urinary tract disorders
Jwara – fever
Shwasa – asthma and chronic respiratory disorders
Kushta – skin diseases
The sweet variety of ridge gourd balances all the three Doshas and is ideal to consume soon after fever is relieved.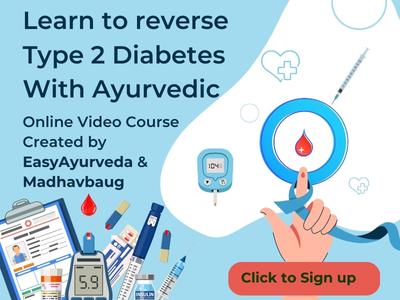 The well formed rAjakoshAtaki fruit appeases the pitta doSha and is best suitable as a wholesome food to be partaken.
It is beneficial in conditions like mahagada [fever], cachexia, inebriated state, exhaustion, general debility, urinary disorders, fistula in ano, ulcers over the surface of skin and pittaja disorders.
Remedies
In piles, ridge gourd fruit powder is applied externally.
Seed kernel is used to treat dysentery.
In headache, fruit juice is applied over the forehead.
Seed powder is given orally in urinary bladder stone.
Finely powdered leaves of ridge gourd applied locally is useful in spleen inflammation, piles, ringworm and leprosy
Leaves juice is used as eye drops to treat granular conjunctivitis in children
Dried fruit powder is used to prevent premature graying of hair. Fruit along with the ribbed skin is chopped in small pieces and completely dried under the sun. Then made into a powder and used to prevent the premature graying of hair.
Luffa acutangula seed oil is used in the treatment of skin diseases.
In leprosy, pounded Ridge gourd leaves with garlic are applied locally.
In Kidney stones, roots of Luffa acutangula mixed with milk / water is helpful.
Seed and fruits paste is applied on the superapelvic region of women can cause abortion.(Read more)
Side effects
Side effects of ridge gourd: As this variety can cause emesis and purgation, precaution must be taken if the formulation or any form of medicine containing koshataki is given to young children, old aged persons, during pregnancy and patients suffering from cardiac ailments and other systemic illness. Persons suffering from diarrhea, vomiting should not take formulations containing koshataki.
However, no adverse effect is seen in the non- bitter variety of koshataki, which is used as a vegetable.
Interaction with medicines, supplements
Can this be used while taking Homeopathic medicine?
Yes. This product does not react with homeopathic medicine.
Can this medicine be continued while taking supplements like multivitamin tablets, Omega 3 fatty acids etc.?
Yes. Generally, this product goes well with most dietary supplements. However, if you are taking more than one product per day, please consult your doctor for an opinion.
With western medicines
Seek your doctor's advice if you are taking this product along with other western (allopathic / modern) medicines. Some Ayurvedic herbs can interact with modern medicine.
If both Ayurvedic and allopathic medicines are advised together, then it is best to take Allopathic medicine first, wait for 30 minutes and then take the Ayurvedic medicine.
Ayurvedic formulations
Ayurvedic medicines containing Luffa acutangula
Patolamooladi kashayam: It is an ayurvedic medicine in decoction form given for the treatment of skin disease, piles, jaundice, IBS, liver diseases.
Mahamanjishtadi kashayam: An ayurvedic medicine in decoction form given to treat various skin diseases, gout, syphilis, ulcers and obesity.
Research
Research articles related to koshataki:
Anti- diabetic and Anti -hyperlipidemic activity:  The extracts of the plant were screened for in vitro antioxidant activity. The effect of different extracts of LA in the management of diabetes and related complications were determined. The study revealed that the methanolic extract at a dose of 100mg/kg was found to be active for anti- diabetic activity and anti- hyperlipidemic activity.
Anti- cancer activity: In vitro studies were carried out to evaluate the cytotoxic potential of the ethanolic and aqueous extracts ofLuffa acutangula against human neuronal glioblastoma cells (U343) and human lung cancer cells (A549). Screening of these extracts was done using the brine shrimp lethality bioassay, MTT assay and SRB assay. The results showed the significant decrease of the viability of the cells in a concentration-dependent manner. The ethanolic and aqueous extracts of Luffa acutangula showed significant cytotoxic activity in both MTT and SRB assay. In brine shrimp lethality bioassay also aqueous extract showed more potent cytotoxicity as compared to ethanolic extract.
Anti- oxygenic activity:Ridge gourd pulp and peel powders as well as their various solvent fractions were evaluated for antioxidant activity using different methods. Ridge gourd pulp and peel powders as well as their extracts were evaluated for their antioxidant activity using linoleic acid peroxidation, β-carotene-linoleic acid bleaching and 1,1-diphenyl-2-picryl-hydrazyl (DPPH) methods. Ethanol/water extracts from ridge gourd pulp and peel showed highest antioxidant activity followed by water extracts, while the petroleum ether extract showed moderate antioxidant activity. Ridge gourd peel powder and its extracts showed slightly higher antioxidant activity than ridge gourd pulp powder and its extracts. This may be attributed to the presence of higher amounts of phenolics and flavonoids which have been reported as potential antioxidants.
Gourd, dishcloth (towelgourd), cooked, boiled, drained, without salt
Taste – bitter
Properties – light, dry, sharp, piercing
Potency – hot
After digestion taste transformation ( Vipaka ) – pungent
Effect on Doshas
Vata nourishing (due to increased lightness due to heat processing)
Pitta balancing
Kapha balancing
Towelgourd , dishcloth, cooked, boiled, drained, with salt
Taste – bitter, slightly salty
Properties – light, dry, sharp, piercing
Potency – hot
After digestion taste transformation ( Vipaka ) – pungent
Effect on Doshas
Vata nourishing (due to increased lightness due to heat processing)
Pitta nourishing (as salt is Pittakara)
Kapha balancing
Author:
Dr.B.K.Prashanth M.D (Ayu), Ph.D
E mail: [email protected]
Sthanika karma (Systemic Acton)
Internally
Digestive system – Induce vomiting and purgation. Indicated in Ascites, Phantom tumor etc.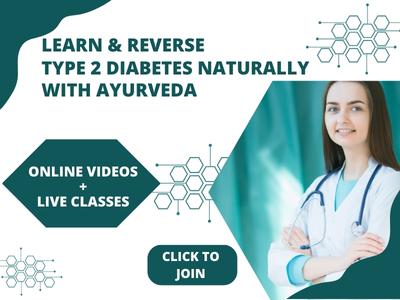 Circulatory System – Blood purifier, Reduce edema. Indicated in blood borne diseases, splenomegaly etc.
Respiratory system – Expels out kapha dosha, Indicated in cough, Asthma etc.
Skin – Indicated in skin disorders
Satmikarana – Anti poisonous.