Sponge gourd, botanically, Luffa aegyptiaca is known as Dhamargava in Ayurveda. It is used in the treatment of skin disorders, poisoning, inflammatory conditions and high Kapha and Pitta Dosha. 
Latin Name- Luffa aegyptiaca Mill., Luffa cylindrica
Family- Cucurbitaceae (kosataki kula)
Vernacular names
Luffa aegyptiaca: Names in different languages:
Hindi name- Nenua
English name- Smooth luffa, Sponge luffa, Vegetable sponge
Assamese Name- Bhul
Bengali Name- Dundul
Gujarati Name- Galkan
Kannada Name- Tuppa Heerekayi
Konkani Name- Gossale
Marati Name- Ghosale
Malayalam Name- Kattupechal
Tamil Name- Meeyuk Peerakanakai
Telugu name- Guttibeera
Sanskrit synonyms
Synonyms of Dhamargava
Raja Koshataki, Mahakoshataki- The fruit is bigger than koshataki fruit
Mahajalini- The fruit has numerous fibrous portion inside it
Sapeetaka, Peetapushpika- The plant has yellow flowers
Koshaphala, Mahapahala – The fruit of the plant is elongated
Dhamargava, Hastiparnika, Karkotaki, HastiGhosha, Krutavedhana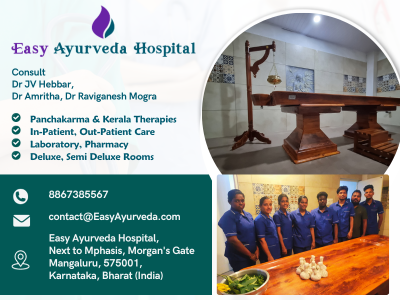 Dhamargava is a climber found all over the temperate regions of India. The fruit of the plant is smooth and cylindrical, growing up to 30cm in length. Owing to its striking yellow flowers it is also used as an ornamental plant. The plant is also called by the name Egyptian cucumber due to its origin in Egypt. Due to its use as a scrubbing sponge, it is also known by the common names dishrag gourd, rag gourd, sponge gourd.
Classical categorization
Charaka Samhita-
Vamana – group of herbs that are used for inducing vomiting, in Vamana Panchakarma treatment,
Phalini – fruit group of herbs
Sushruta Samhita-
Urdwabagahara – group of herbs that are used for inducing vomiting
Ubhayatobagahara – a group of herbs that are useful both in Vamana and Virechana therapies.
Kaiyyadeva Nighantu- Oushadhi varga
Dhanvantari Nighantu- Guduchyadi varga
Bhavaprakasha- Shaka varga
Scientific classification
Kingdom:Plantae
Order:Cucurbitales
Family: Cucurbitaceae
Genus: Luffa
Species: L. aegyptiaca
Properties, part used, dosage
Dhamargav medicinal Properties (of wild variety):
Rasa (Taste) – Tikta (Bitter)
Guna (Qualities) – Laghu (Light for digestion), Ruksha (Dry), Tikshna (Pungent)|
Vipaka- Katu (Undergoes to pungent taste conversion after digestion)
Veerya (Potency) – Ushna (Hot)
Karma (Action) – Kapha pitta hara (Pacifies kapha and pitta dosha) Vamaka (induces emesis), Vishagna (Controls the poison)
Prabhava (Special action) – Induces emesis and purgation
According to Bhojana Kutuhalam, karkotaki is pungent and bitter in taste, hot in potency and acts as antitoxic. It alleviates vata and pitta, stimulates digestive fire and imparts taste.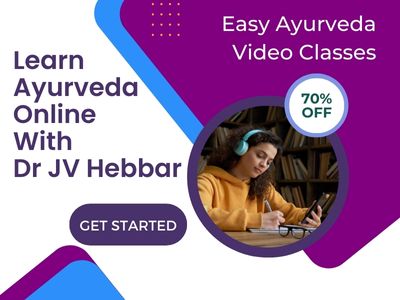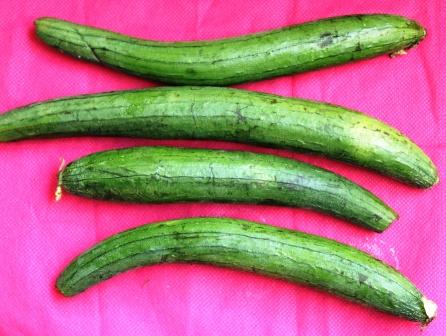 Part used- Fruit, Leaves
Dosage- Powder 3-6 g
Fresh juice 10-20 ml
Chemical constituents, Uses
Chemical constituents of Luffa aegyptiaca (sponge gourd):
The plant Luffa aegyptica contains saponins, lucyoside A-H. The root of the plant contains pentacyclic triterpene bryonolic acid. The plant also contains Bioflavonoids, oleanolic acid, Gypsogenin, Aegyptin A& B.
Medicinal uses of sponge gourd (Luffa aegyptiaca) 
The fruit of Dhamargava is mainly used in panchakarma practice to induce emesis and purgation as part of shodhana karma.
The shodhana procedure is done in cases of asthma, skin diseases to expel the vitiated kapha and pitta dosha from the body.
Luffa aegyptica fruit is used to treat ingested poison by giving the fruit juice in a dose of 15-20 ml and inducing emesis.
The paste of the leaves of the plant is applied over the local area to treat swelling.
The leaf of the Luffa aegyptica plant is given in a dose of 10-15 ml to treat intestinal worms.
The juice of the leaf and the whole plant acts like a blood purifier when consumed regularly in a dose of 5-10 ml.
The juice of the fruit of Dhamargava is given in a dose of 10-15 ml to induce purgation and treat diseases like ascites, constipation.
Sanskrit verse
Ayurvedic description of uses of sponge gourd:
Deepani – improves digestion strength
Indicated in –
Kasa – cough, cold
Shwasa – asthma and chronic respiratory disorders
Jwara – fever
Krumi – worm infestation
Gulma – Tumors of the abdomen
Udara – ascites, enlargement of the abdomen
Kantharoga – Throat and voice related disorders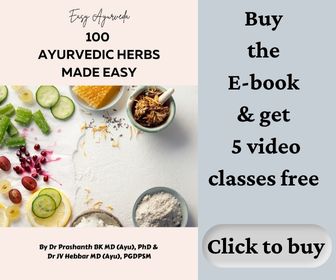 Adverse effects
Adverse effect of Dhamargava: As this herb can cause emesis and purgation, precaution must be taken if the formulation or any form of medicine containing Dhamargava is given to young children, old aged persons, during pregnancy and patients suffering from cardiac ailments and other systemic illness. Persons suffering from diarrhea, vomiting should not take formulations containing Dhamargava.
Interaction with medicines, supplements
Can this be used while taking Homeopathic medicine?
Yes. This product does not react with homeopathic medicine.
Can this medicine be continued while taking supplements like multivitamin tablets, Omega 3 fatty acids etc?
Yes. Generally, this product goes well with most dietary supplements. However, if you are taking more than one product per day, please consult your doctor for an opinion.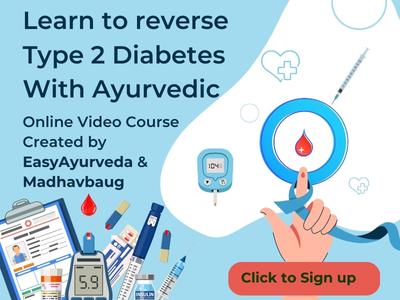 With western medicines
Seek your doctor's advice if you are taking this product along with other western (allopathic / modern) medicines. Some Ayurvedic herbs can interact with modern medicine.
If both Ayurvedic and allopathic medicines are advised together, then it is best to take Allopathic medicine first, wait for 30 minutes and then take the Ayurvedic medicine.
Research
Research related to Dhamargava:
Anti- microbial activity of leaf extract: Pulverized leaves of Luffa aegyptiaca were extracted with different solvents by Soxhlet extraction and phytochemicals were determined by color test. The antimicrobial investigations on the extracts against Staphylococcus species, Corynbacterium ulcerans, Bacillus subtilis, Salmonella typhi, E-coli, Pseudomonas aeruginosa, Klebsiella pneumoniae, Neisseria gonorrhaeae, and Candida albicans showed good activities with chloroform-extract exhibit the most potent antimicrobial activity.
Fruit juice as source of peroxidase: The studies made have shown that Luffa aegyptiaca (gourd) fruit juice contains peroxidase activity of the order of 180 enzyme unit/mL.
Author:
Dr.B.K.Prashanth M.D (Ayu), Ph.D
E mail: [email protected]
Sthanika karma (Systemic Acton)
Internally
Digestive system – Induce vomiting and purgation. Indicated in Ascites, Phantom tumor etc.
Circulatory System – Blood purifier, Reduce edema. Indicated in blood borne diseases
Respiratory system – Expels out kapha dosha, Indicated in cough, Asthma, Hoarseness of voice.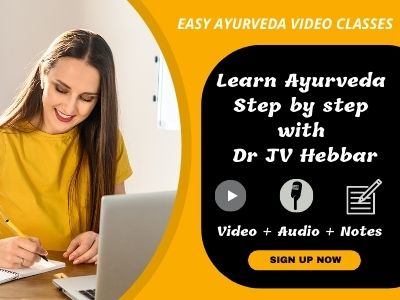 Satmikarana – Anti poisonous