Cucumber is widely used in Ayurvedic treatment for difficulty in urination, excessive thirst, headache, insomnia etc. Holds a good promise in liver cancer treatment. It is called Trapusha in Sanskrit.
Botanical Name- Cucumis sativus Linn.
Family- Cucurbitaceae (Kosataki kula)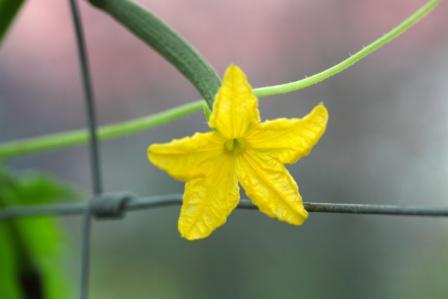 Vernacular names
Cucumber – names in different languages:
Hindi name- Khira, Kheera
English name – Cucumber, Garden cucumber
Bengali Name- Shasha
Kannada Name- Southekai
Malayalam name – Vellarikka
Gujarati Name- Tansali, Kaakdi
Tamil Name- Muhivetti, Keerai Kai/Vellari kai
Telugu name- Ujakaipa
Sanskrit synonyms
Sudhavasa- The pulp is of white color
Kantalu, Kantaki phala- The wild variety of the fruit has small spikes around it
Susheetala – natural coolant fruit
Peetapushpi – having yellow coloured flower
Deerghaparni, Karkatika, Karkati, Bahuphala, Koshaphala, Tundilaphala, Muni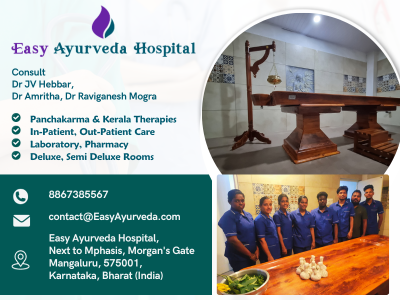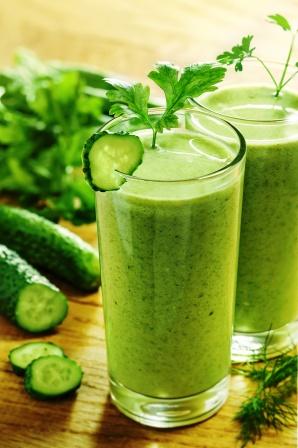 Trapusha is a creeper found in the wild and also abundantly cultivated all over India for its use as a vegetable. The cucumber is pale green in color with many seeds inside the fruit, which are pointed at both the ends.
Classical categorization
Sushruta Samhita – Madhura Varga (Reference: Su. Sutrasthana 42/11)
Vagbhata- Madanadi gana
Bhavaprakasha- Amradi phala varga
Dhanvantari Nighantu- Guduchyadi varga
Kaiyyadeva Nighantu- Oushadhi varga
Raja Nighantu- Moolakadi varga
Scientific classification
Kingdom: Plantae
Order: Cucurbitales
Family: Cucurbitaceae
Genus: Cucumis
Species: Cucumis sativus
Properties, part used, dosage
Trapusa – Cucumis sativus medicinal properties
Rasa (Taste)-Madhura (Sweet)
Guna (Qualities) – Laghu (Light), Ruksha (Dry)
Vipaka- Madhura (undergoes sweet taste after digestion)
Veerya (Potency) – Sheeta (Cold)
Karma (Action)-Pitta hara (reduces the vitiated pitta), Mutrala (helps in easy urination)
Part used- Fruit, seed
Dosage-
Fresh juice 25—50 ml
Seed powder 3-6 g.
According to Bhojana Kutuhalam, the fruit of trapusa imparts taste, sweet, cold in potency and is heavy to digest. It treats giddiness, vitiation of pitta, burning sensation, pain, vomiting and acts as diuretic.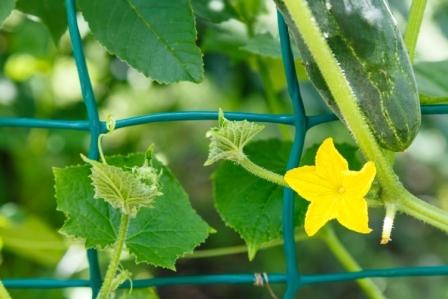 Chemical constituents
Cucumber contains rutin, proteolytic enzymes, ascorbic acid oxidase, pristane, B- sitosterol, clerosterol, succinic and malic dehydrogenases. The seeds contain glucosides. The leaves of the plant contain cucurbitasides B and C.
Cucumber skin is rich with Vitamin A and C. Hence it is a very good antioxidant. Its skin also contains folic acid.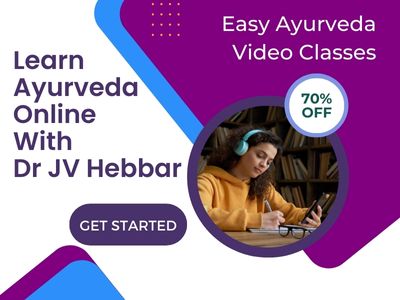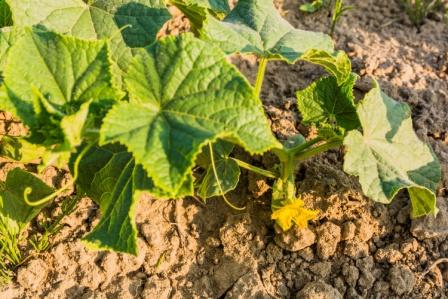 Uses of Trapusha
Cucumis sativus is used as a vegetable all over India, as part of cuisine.
The fruit of the plant is consumed to relieve thirst, burning sensation all over the body.
The juice of cucumber is consumed to relieve burning micturition.
The seeds are added with water and drunk to relieve thirst.
The powder of the dried seeds is taken in a dose of 3-5 g to relieve general weakness of the muscles.
Medicated oil prepared using cucumber seeds is prepared and applied over the scalp to get relief from insomnia, headache.
The cucumber fruit slice is applied over the head to get relief from disturbed sleep, insomnia.
The cucumber slices are given along with boiled rice or rice gruel in the morning to treat urinary tract infections and calculi.
Sanskrit verse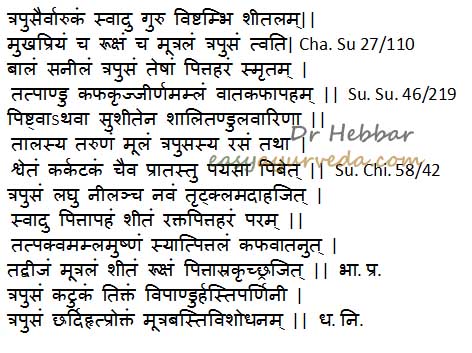 Benefits, indications
Cucumber benefits as per Ayurveda:
Vishtambhi – May cause constipation
Sheetala – coolant
Mutrala – diuretic
Basti shodhana – cleanses urinary bladder
It is not ideal to consume cucumbers in the rainy season.
It is ideal to consume cucumbers grown in the early winter period.
Bala, Neela Trapusa, blue variety – tender, unripe cucumber –
Pittahara – useful in Pitta imbalance disorders such as gastritis, burning sensation, etc.
Laghu – light to digest
Indicated in –
Trushna – excessive thirst
Klama – fatigue
Daha – burning sensation, as in gastritis, neuropathy, burning sensation in eyes etc
Raktapitta –Bleeding disorders such as nasal bleeding, heavy periods, etc
Chardi – Vomiting
Bhrama – Delusion, Dizziness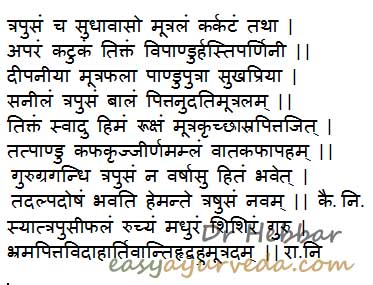 Trapusha beeja
Trapusha beeja – seeds of cucumber –
Mutrala – diuretic, improves urine flow
Indicated in
Raktapitta –Bleeding disorders such as nasal bleeding, heavy periods, etc
Mutrakrichra –Dysuria, urinary retention
Pandu – Pale, ripe cucumber –
Kaphakrut – increases Kapha Dosha
Jeerna Trapusha – dried out cucumber – Vata Kaphahara
Pittala – Increases Pitta Dosha
External application –
Soothes, moisturizes skin and relieves burning sensation of skin and eyes. It decreases inflammation, irritation. Hence used in sunburn.
Ayurvedic formulations
Ayurvedic medicines with Cucumber (Trapush) as ingredient:
Sukhaprasava ghritha:  It is an ayurvedic medicated ghee given during the 7th and 8th month of pregnancy for easy delivery
Ashmarihara kashaya: It is an ayurvedic decoction given to treat urinary calculi.
Dadhika ghrita: It is an ayurvedic medicine in ghee form during oleation procedure to treat epilepsy, malabsorption syndrome, ascites, dysuria and gulma.
Diurestone syrup: It is a proprietary ayurvedic medicine in syrup form, given to treat urinary tract infection and renal calculi.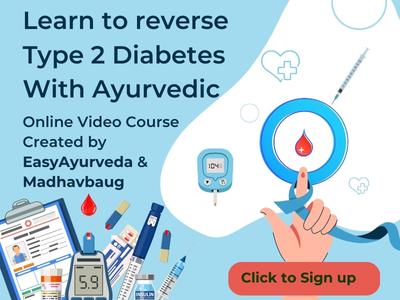 Interaction with medicines, supplements
Can this be used while taking Homeopathic medicine?
Yes. This product does not react with homeopathic medicine.
Can this medicine be continued while taking supplements like multivitamin tablets, Omega 3 fatty acids etc?
Yes. Generally, this product goes well with most dietary supplements. However, if you are taking more than one product per day, please consult your doctor for an opinion.
With western medicines
Seek your doctor's advice if you are taking this product along with other western (allopathic / modern) medicines. Some Ayurvedic herbs can interact with modern medicine.
If both Ayurvedic and allopathic medicines are advised together, then it is best to take Allopathic medicine first, wait for 30 minutes and then take the Ayurvedic medicine.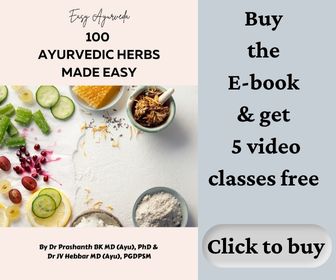 Research, side effects
Research articles on Trapusha:
Anti- cancer activity: The present study explains a very superior anticancer action against liver cancer. The compound isolated from ethyl acetate fraction of Cucumis sativus flowers was tested for its anti- cancer activity against liver cancer HePG2 cell line by MTT assay. The CTC50 value of the sample was 103.7µg/ml against liver cancer HePG2 cell lines. Significant results were observed thereby proving the use of this plant in the traditional system of medicine.
Anti- diarrheal activity: The methanolic extract (ME) of the plant was studied for its anti-diarrheal properties in experimental diarrhea, induced by castor oil and gastrointestinal transit test in mice, at the oral doses of 250 and 500 mg/kg body weight. In an anti- diarrheal study, ME showed significant (P< 0.001) dose-dependent inhibitory activity against castor oil induced diarrhea. A significant reduction (P< 0.001) in the gastrointestinal motility in charcoal meal test in mice was also observed, suggesting the extract might exert its anti-diarrheal activity by anti-secretory mechanism.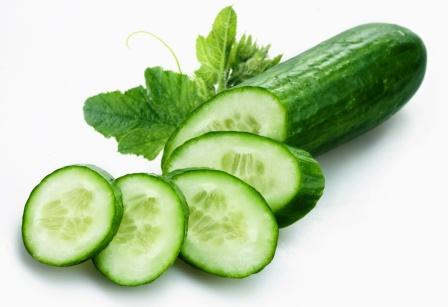 Laxative action of cucumber:  The study was aimed to assess the possible laxative effect of aqueous fruit pulp extract of Cucumis sativus in Wistar albino rats. The laxative activity was determined based on the weight of the feces matter. Acute toxicity study revealed that the extract did not show any toxicity up to 4000 mg/kg so 250 mg/kg and 500 mg/kg, 1000 mg/kg dose was selected for pharmacological evaluation. The aqueous fruit pulp extract of Cucumis sativus administered orally at three different doses produced significant laxative activity and reduced loperamide induced constipation in dose dependent manner.
Cucumber side effects
It is best to avoid this during cold, cough, as it is a natural coolant and could worsen the symptoms.
It is best to avoid patients with frequent urination.
It is safe to use during pregnancy, lactation period and in children.
Cucumber, peeled, raw
Taste – sweet
Properties – more light (as it is peeled), dry
Potency – cold
After digestion taste transformation ( Vipaka ) – sweet
Effect on Doshas
Vata nourishing (may cause constipation)
Pitta balancing
Kapha neutral
Pickle relish, hamburger
Ingredients: cucumber, onion, green and red pepper, celery, salt, turmeric, cinnamon, cloves, tomato, sugar, mustard seed
Taste – sweet, sour, pungent
Properties – light (due to spices), unctuous
Potency – hot
After digestion taste transformation ( Vipaka ) – pungent
Effect on Doshas
Vata balancing
Pitta increasing
Kapha neutral
Author: Dr.B.K.Prashanth M.D (Ayu), Ph.D
E mail: [email protected]
Consult Dr Prashanth by email
Sthanika Karma (Systemic Action)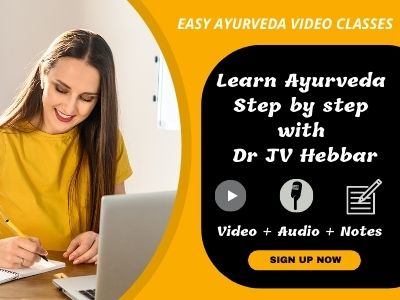 External use – Relieve burning sensation, Seed oil and fruit paste is indicated in Insomnia, headache etc. conditions.
Internal administration-
Digestive System – Indicated in excessive thirst, Jaundice etc. Pacify pitta dosha. It  can cause abdominal distension.
Circulatory System – Indicated in bleeding disorders
Excretory system – Increases urine output
Satmikarana – Seed powder is indicated in general debility.