Article by Dr Raghuram Y.S. MD (Ay) & Dr Manasa.
Vyadhi means disease. In Ayurveda, the teaching starts with defining which state of our body & mind can be called "health" and which state, can be called "disease".
Vyadhi Nirukti, Definition
Derivation and definition of the word Vyadhi –
पुंस्याधिः मानसी व्यथा।(अमरकोश १/७/२८)
Pumsyaadhihi maanasee vyathaa (Ref – Amarakosha 1/7/28)
That which produces dukha or grief (pain) is called aadhi. Aadhi is a term which generally denotes mental pain or grief.
विविधं दुःखं आदधाति इति व्याधिः।
vividhaṃ duḥkhaṃ ādadhāti iti vyādhiḥ|(ḍalhaṇa – (su|sū|1/23)
Vividham dukham aadadhaati iti vyaadhihi (Ref – Charaka Chikitsa 1/5)
That which brings about various forms of aadhi (grief or pain) or dukha is called Vyadhi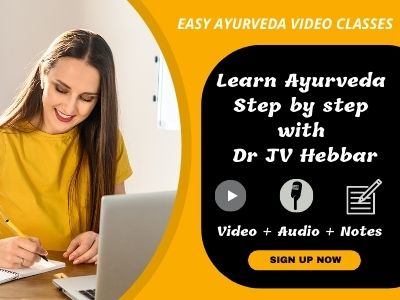 विशेषेण आधीयते अभिनिवेश्यते प्रतीकाराय मनो अनेन इति व्याधिः।(शब्दस्तोममहानिधि)
Visheshena aadheeyate abhiniveshyate prateekaaraaya mano anena iti vyaadhihi (Ref – Shabdastomamahaanidhi)
Vyadhi is that entity to get rid of which the mind is constantly indulged and putting efforts (i.e. the mind is always trying to get rid of the grief or pain in the body and mind and establish a state of health)
विविधं दुःखं आदधाति शरीरे मनसि च इति व्याधिः।(अरुणदत्त)
Vividham dukham aadadhaati shareere manasi iti vyaadhihi (Ref – Arunadatta)
That which causes many types of pain and grief in both body and mind is called vyadhi. This seems to be a complete and comprehensive definition of Vyadhi which covers both body and mind indulgence in the manifestation of a disease.
तद् दुःख संयोगा व्याधय उच्यन्ते।(सु.सू.१/२३)
दुःखं काय वाक् मानसी पीडा, विविधं दुःखं आदधाति इति व्याधिः।(डल्हण)
tad duḥkha saṃyogā vyādhaya ucyante|(su|sū|1/23)
duḥkhaṃ kāya vāk mānasī pīḍā, vividhaṃ duḥkhaṃ ādadhāti iti vyādhiḥ|(ḍalhaṇa)
The association of Karma Purusha or Chikitsya Purusha (the human being who is a subject of treatment) with dukha (pain or grief) is called Vyadhi. The dukha which afflicts the purusha is in the form of either of kaya (physical), vaak (speech) or manasa (mental) pains. This means to tell that the pain or grief can be manifested at the body, speech and or mental level. Vyadhi is that which causes grief or pain of different forms.
To put in simple words, Vyadhi is that which causes various types of pain or grief at one or the other of the physical, speech or mental levels after afflicting the Chikitsa Purusha.
तस्य पुरुषस्य दुःखाय संयोगो येषां आगन्तु प्रभृतीनां ते व्याधयः।(डल्हण, सु.सू.१/२३)
Tasya purushasya dukhaaya samyogo yeshaam aagantu prabhruteenaam te vyaadhayaha (Ref – Dalhana commentary on Sushruta Sutra 1/23)
Painful association of the human being with different types of various types of diseases including physical, mental, traumatic, infectious and natural diseases is called Vyadhi
दुःखं इति अनेन उपतापकत्वम् अनुभवं गमयति।(अरुणदत्त)
Dukham iti anena upataapakatvam anubhavam gamayati (Ref – Arunadatta)
Dukha or Vyadhi is an experience of feeling burnt.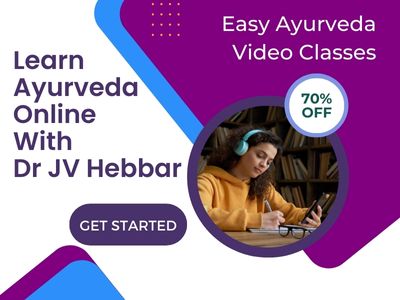 तत्र प्रतिकूल वेदनीयं दुःखं।(य़ोगदर्शन)
Tatra pratikoola vedaneeyam dukham (Ref – Yogadarshana)
Pleasure and pain are both said to be types of Vedanas (feelings or experiences). Pleasure is comfortable and compatible feeling. Pain is troublesome, uncomfortable and incompatible feeling. Uncomfortable Pain manifesting in the body and or mind is called as Dukha or Vyadhi.
विकारो धातु वैषम्यं।(च.सू.९/४)
धातवो वातादयो रसादयः च तथा रजः प्रभृतयः च तेषां वैषम्यं व्यवह्रीयमाण स्वास्थ्य हेतोः स्व मान्यात् न्यूनत्वम् अधिकं वा।(चक्रपाणि)
Vikaro dhatu vaishamyam (Charaka Sutrasthana 9/4)
Dhaatavo vaataadayo rasaadayaha cha tathaa rajaha prabhrutayaha cha teshaam vaishamyam vyavahreeyamaana svaasthya hetoho sva maanyaat nyoonatvam adhikam vaa (Ref – Chakrapani)
Imbalances occurring in the dhatus of the body are called Vikara or Vyadhi. According to Chakrapani, the doshas (Vata, Pitta and Kapha), the dhatus (all the tissues including rasa or plasma, rakta i.e. blood, mamsa i.e. muscle, meda i.e. fat, asthi i.e. bone, majja i.e. bone marrow and shukra i.e. semen or reproductive tissue), and the doshas or contaminants of the mind (i.e. raja and tama qualities) are all together called as dhatus. Imbalance of all these elements of the body and mind and absence of signs of balanced health is called Vyadhi.
लिङ्ग समुदायात्मको व्याधिः।(गंगाधरः)
Linga samudaayaatmako vyaadhihi (Ref – Gangadhara)
A group of signs and symptoms put together is called Vyadhi
दोष दूष्य सम्मूर्च्छना विशेषो ज्वरादि रूपो व्याधिः, तत् कार्याः च अरुच्यादयः किं च अरुच्यादय एव प्रत्येकशो रूपाणि तत् समुदायो व्याधिः।(मा.नि.पञ्च निदान.७, मधुकोष)
Dosha dooshya sammoorchanaa vishesho jwaraadi roopo vyaadhihi, tat kaaryaahaa, cha aruchyaadayaha kim cha aruchyaadaya eva pratyekasho roopaani tat samudaayo vyaadhihi (Ref – Madhava Nidana 7, Madhukosha commentary)
The amalgamation of doshas and dushyas (dhatus i.e. tissues and malas i.e. the excreta) lead to the manifestation of diseases like jwara (fever) etc. when the morbid or vitiated doshas invade, lodge and damage the weaker tissues and excreta of the body, the diseases are manifested. The effect of these diseases is the manifestation of symptoms like aruchi (anorexia) etc. this means to tell that dosha-dushya sammurchana leads to the formation of diseases like jwara and as a resultant of these diseases the symptoms like aruchi etc are manifested.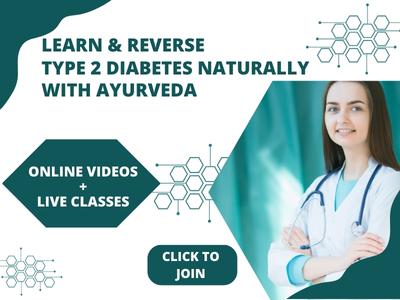 विकारो दुःखम् एव च।(च.सू.९/४)
Vikaro dukham eva cha (Ref – Charaka Sutra 9/4)
Dukha i.e. unpleasant pain itself is called as Vikara or Vyadhi.